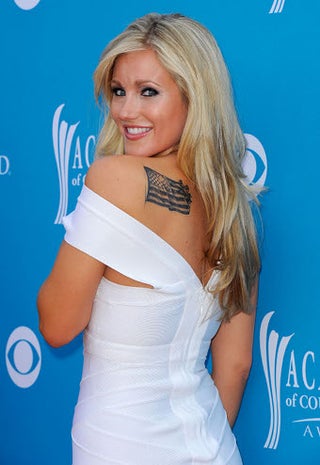 S
It used to be Stetsons and sequins; nowadays the CMAs are the purview of hollywood stars, the occasional rapper, and some seriously bizarre fashions. (Although, yes, Reba, Taylor, Faith et al were representing.)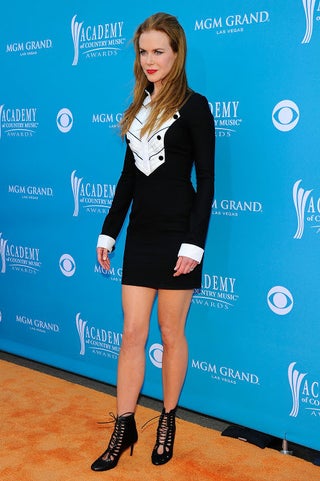 S
Nicole Kidman's weird majorette uniform reminds me of those combo shirts-and-sweaters that first appeared in the late '90s and seemed awesome for about 5 minutes until you realized they were really hard to wash and also, ridiculous.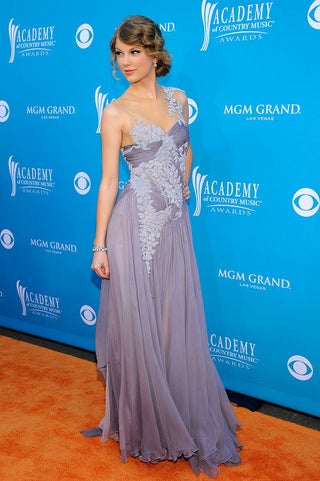 S
Taylor Swift reps old-school formal. Also, weirdly mature dowdiness.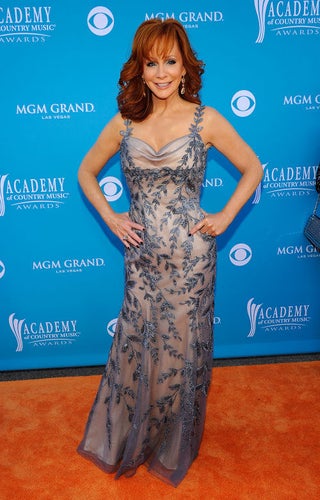 S
Reba McEntire thoroughly approves.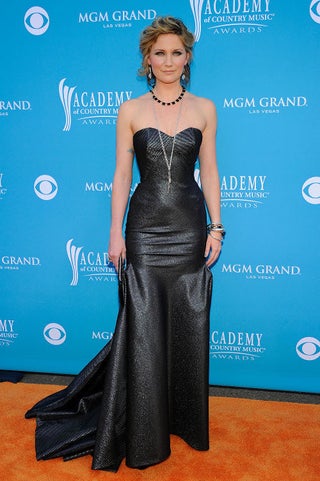 S
Jennifer Nettles does "evil queen."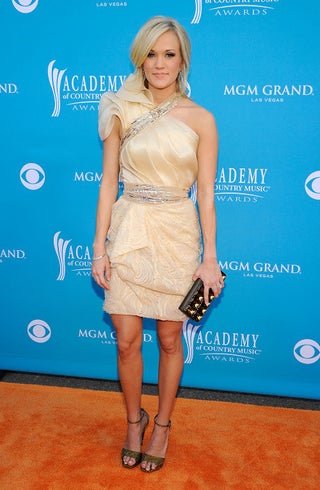 S
Carrie Underwood brings the requisite meringue element.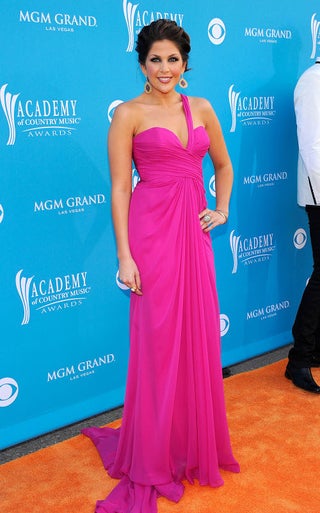 S
Hillary Scott's azalea hue is a nice dash of color, even if the overall effect is a little "destination-wedding bridesmaid."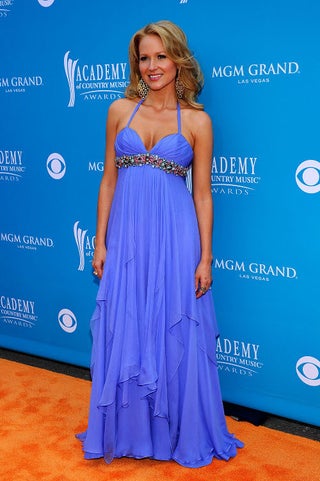 S
Jewel will be there, with bells on.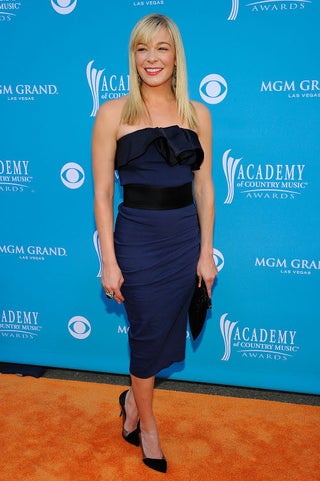 S
LeAnn Rimes kind of bridges the gap between ruffles and glitz and the streamlined lines that half the crew adapted.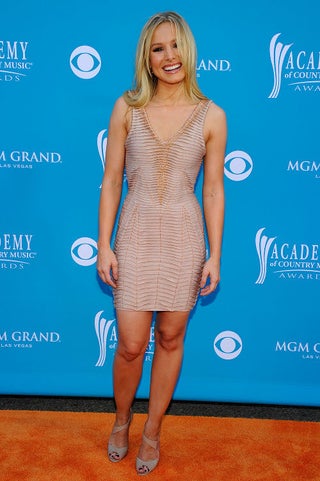 S
See: Kristen Bell.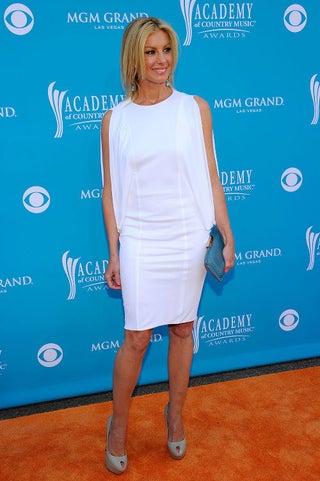 S
Faith Hill didn't want to choose between tailored structure and angelic drapery. So she didn't.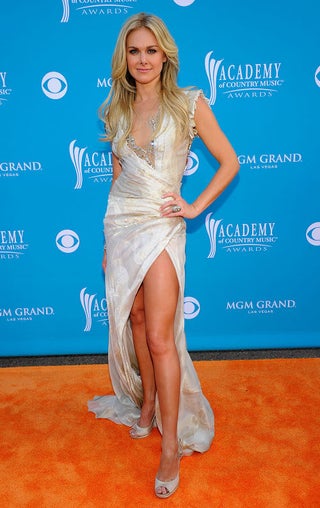 S
Aha, the skintimate portion of the evening! Exhibit A: singer Laura Bell Bundy.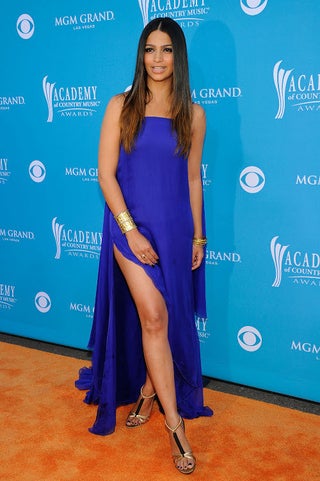 S
And B: Camila Alves.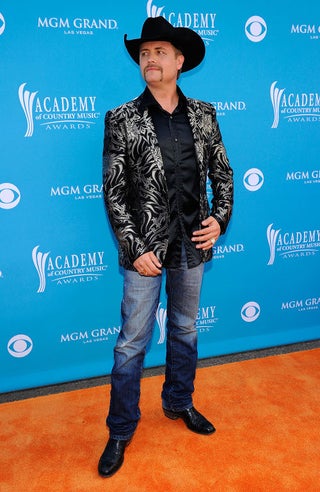 S
Don't worry, there were still 10-gallons aplenty, like John Rich's.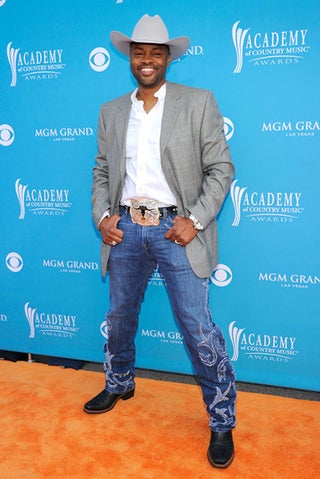 S
And, natch, Cowboy Troy!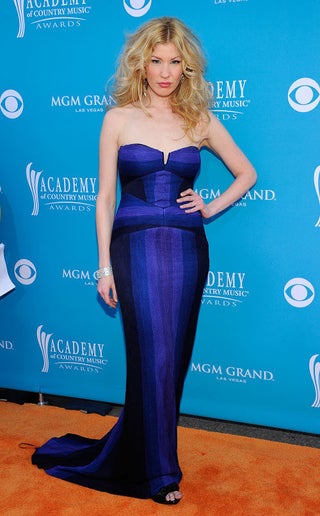 S
Then we have the just plain odd, like singer Emily West's death-stare and Maleficent getup.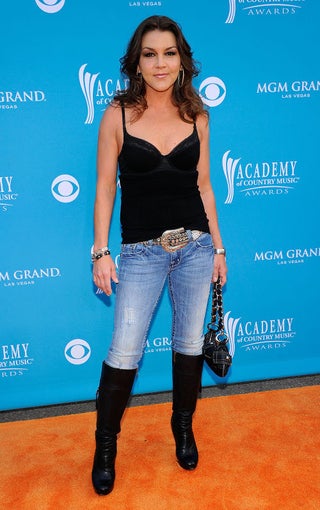 S
Or Gretchen Wilson's weirdly casual weekend-wear.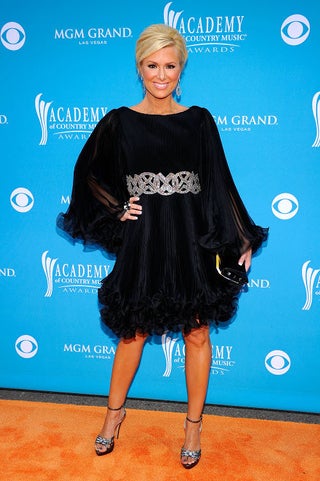 S
Or Allison Demarcus' black widow.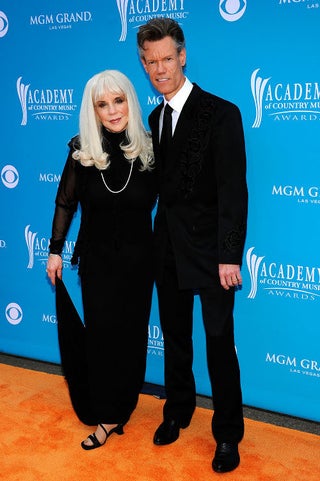 S
The Travises had an awesome "Munsters" thing going!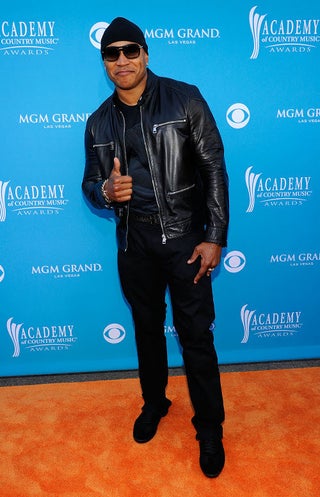 S
And, oh yeah: LL Cool J was here.


[Images via Getty.]