The stars came out last night to attend the GLAAD Media Awards, which honor "fair, accurate and inclusive representations of the lesbian, gay, bisexual and transgender community and the issues that affect their lives." Ahead, the fashions: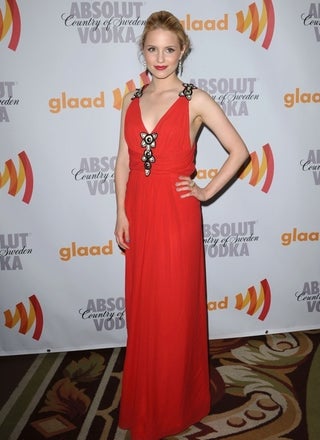 S
Dianna Agron goes for the goddess look, and pulls it off quite well...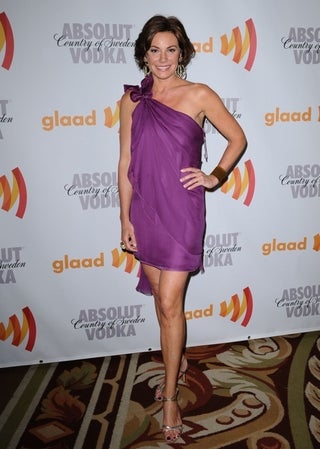 S
while Countess LuAnn De Lesseps' dress reminds me a bit of a towel hastily thrown on after a shower, or some such.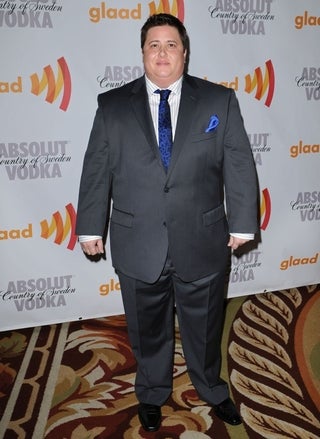 S
Chaz Bono jazzes up his suit with a blue leopard print tie...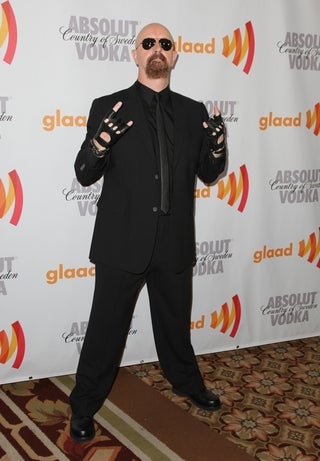 S
while Rob Halford accessorizes by throwing up the horns.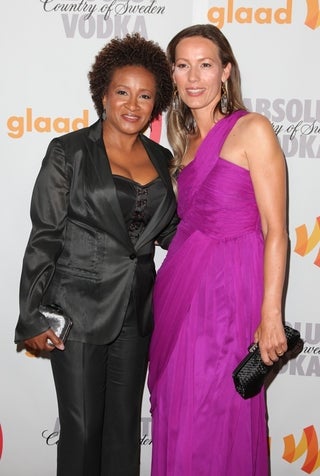 S
Wanda Sykes and her wife, Alex, both looked gorgeous.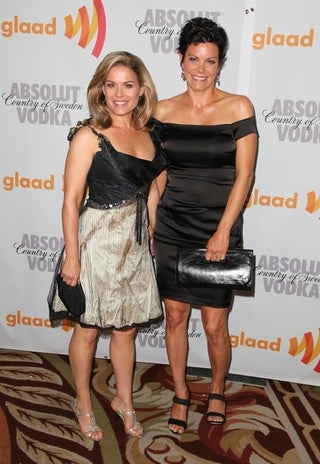 S
As did Cat Cora and her wife, Jennifer.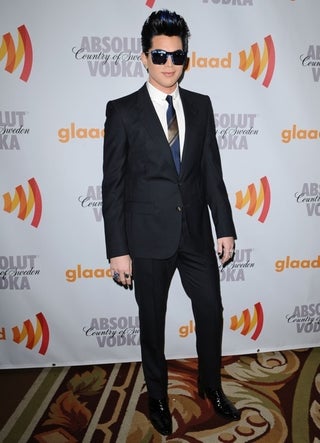 S
Adam Lambert: a proud graduate of the Ryan Cabrera school of overly inflated hair.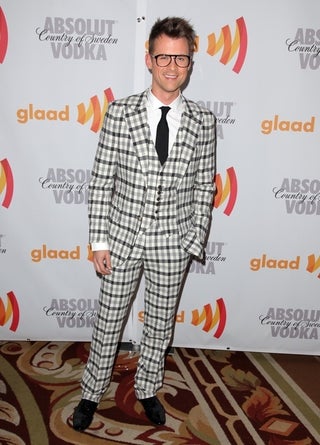 S
Brad Goreski's suit reminded me quite a bit of Dr. Sheldon Cooper (which is a good thing!).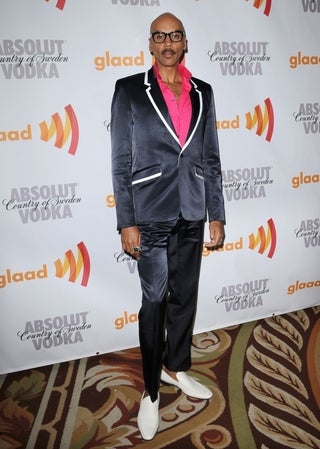 S
And RuPaul looked marvelous, as always.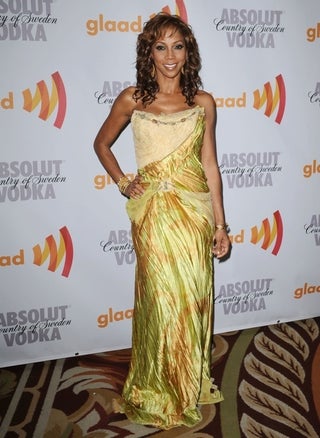 S
I love the color of Holly Robinson Peete's dress, but I'm not sure about the overall style of it. What do you think?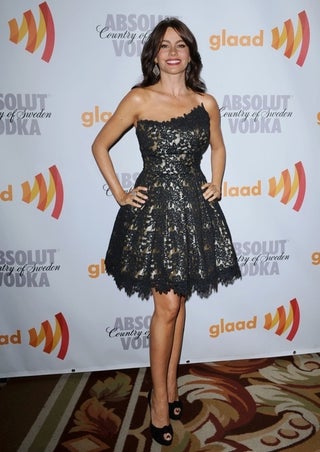 S
Totally love Sofia Vergara's pretty party dress, though.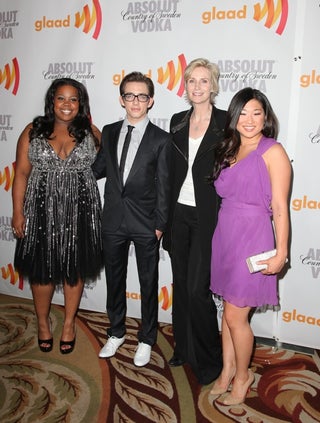 S
The Glee crew, looking lovely all over.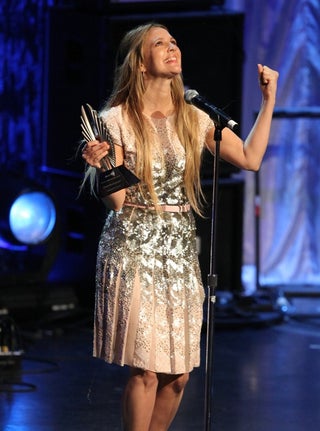 S
And though there didn't seem to be a picture of her on the red carpet, Drew Barrymore looked great, as well.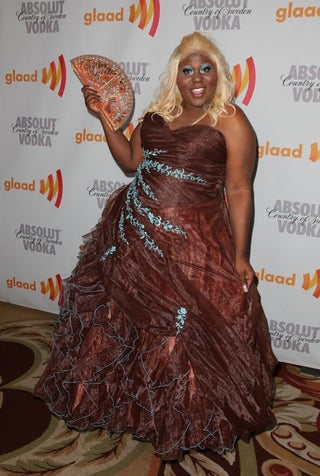 S
I love the unusual color combination on Jaila Simms' dress...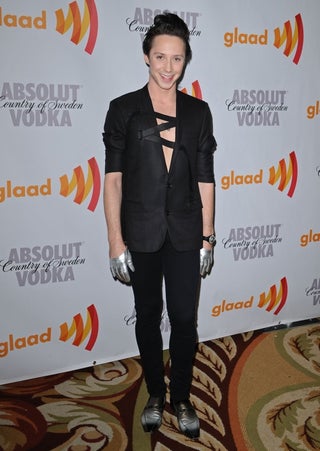 S
and I'm pretty sure that Johnny Weir is the only person on earth who could pull off those silver gloves.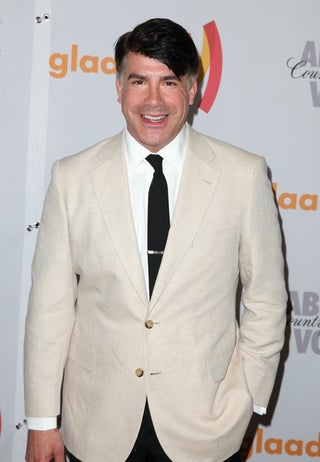 S
Sal! Come back to us, Sal!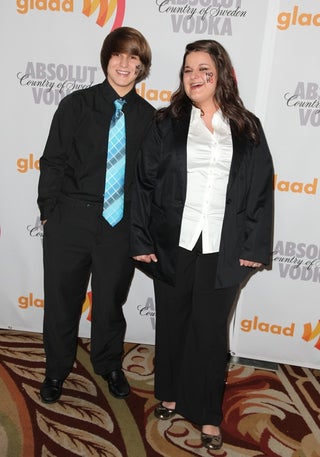 S
The hateful, exclusionary prom at her high school might be over, but Constance McMillen is having the last laugh, spending her night partying with the stars.