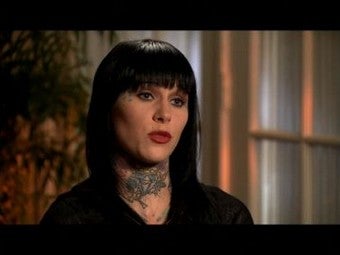 Michelle McGee is apparently "trying to change her Swastika-lovin', home-wreckin' image" using interviews and public appearances. In the process, she's providing all would-be image-rehabbers with a pretty good list of what not to do.
McGee has apologized to Sandra Bullock, but says, "I am not a homewrecker. I don't believe I destroyed their marriage. Jesse destroyed his marriage." This is accurate, and as Sady Doyle pointed out, Tina Fey's skewering of McGee was more than a little unfair (although McGee says she's cool with it). But although she supposedly "desperately wants to tell 'her side of the story' so people won't hate her so much," she's not doing herself any favors. Below, a few helpful tips for those who want to avoid her situation.

Don't schedule boxing matches with porn stars.