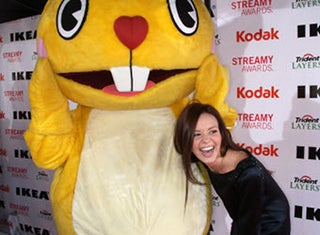 S
The 2nd Annual Streamy Awards, at L.A.'s Orpheum Theatre, which honors "the best in web television," is one of your "wacky" awards shows. Which explains exactly 0% of the sartorial horror on display.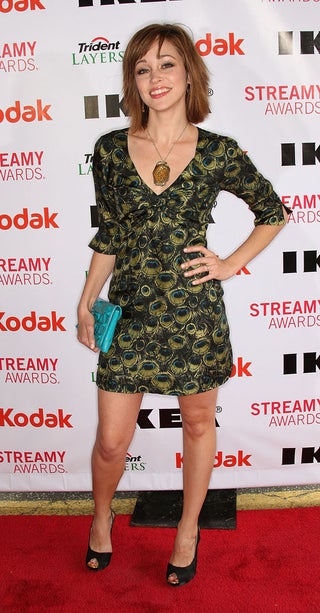 S
Let's start with the okay: Autumn Resser's peacock print is the only way in which the term "peacocking" should ever be used, ever.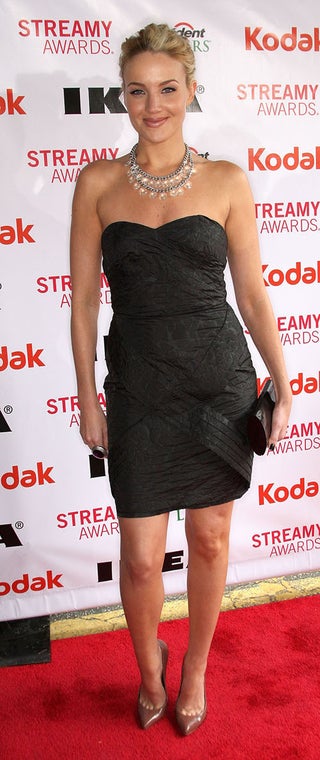 S
And while Brianne Davis' quilted lbd is objectively lumpy and unflattering, points for trying.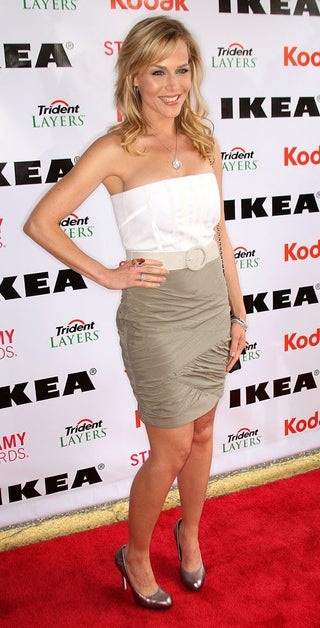 S
And while Julie Benz' getup may put you in mind of hotel decor (a decent hotel!) chintziness is the least of our problems tonight.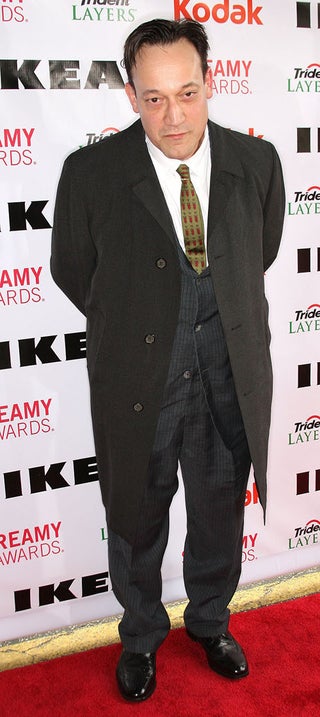 S
Ted Raimi also gets points for a spot-on Peter Lorre channeling.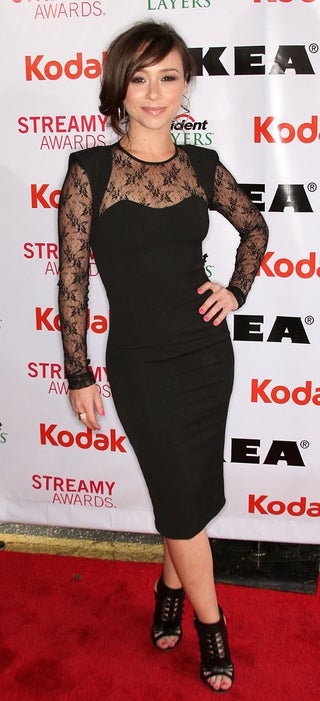 S
Danielle Harris ushers in the Bad with a classic frankenfrock. And it's all downhill from there. Downhill in the bad way, not the "easy coasting" way. More the Sisyphus way.




S
Is it possible to do peach without going "peaches and cream Barbie?" Zoe Bell is not helping us determine this.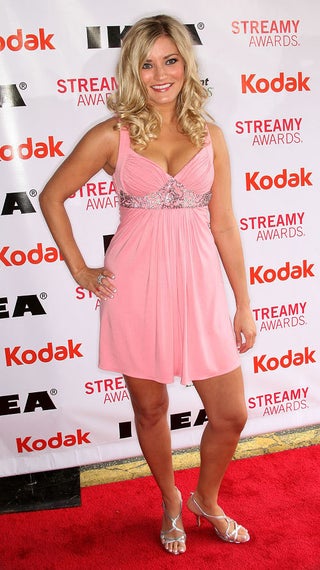 S
Speaking of "dresses by Mattel": Justine Ezarik.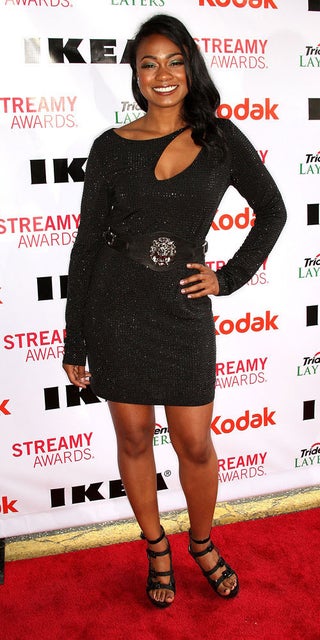 S
Tatyana Ali, meanwhile, does disco gladiator.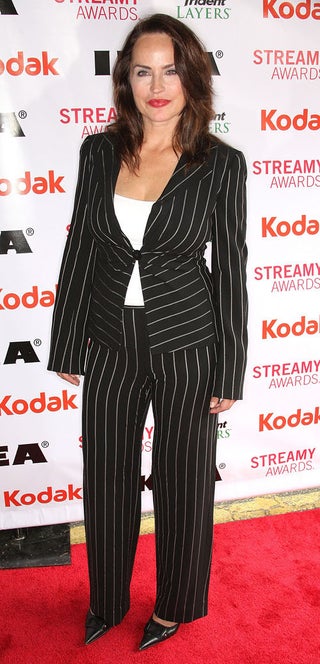 S
Crystal Chappell gives the lie to the "vertical-stripes-are-always-safe" rule.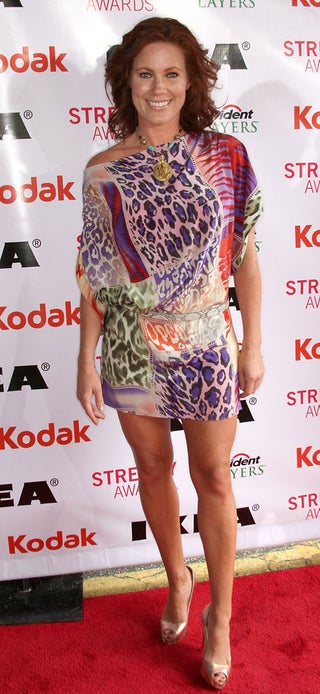 S
You know those "CoffeeMate" "express yourself" ads that say "cofee is like life: it's better when you add your flavor"? I sorta feel like Elisa Donovan's frock is the CoffeeMate of clothes.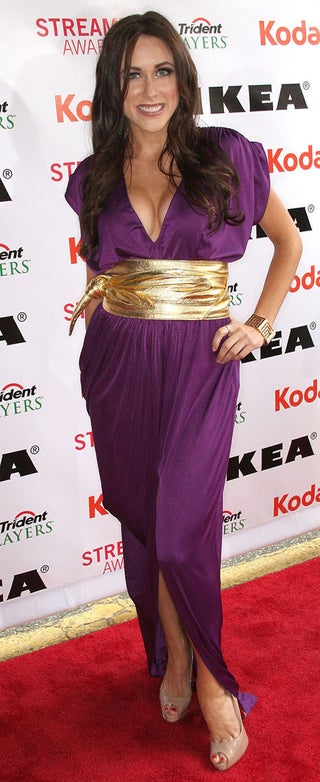 S
Erin Coscarelli may actually be in a Princess Jasmine costume. No, not kidding, some people were in costumes.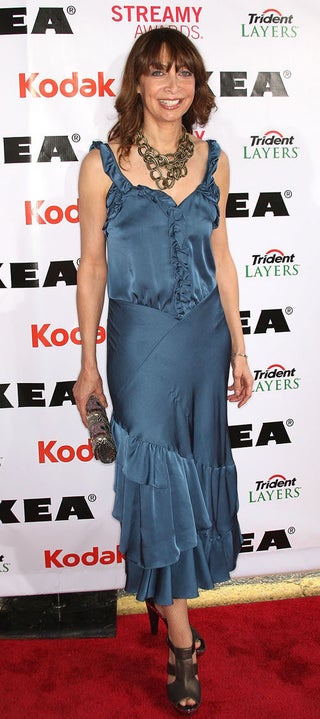 S
Silk charmeuse and milkmaid: two things that were never meant to mate.
kidding, some people were in costumes.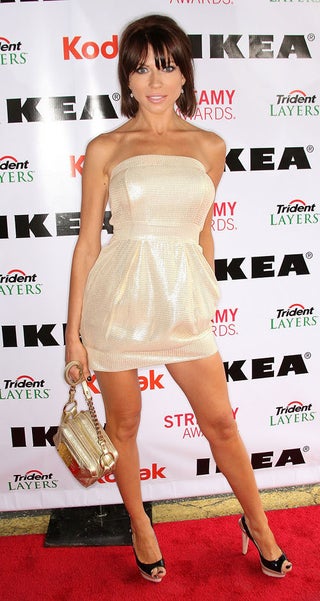 S
Irina Orlova wears the blacklight tat of dresses.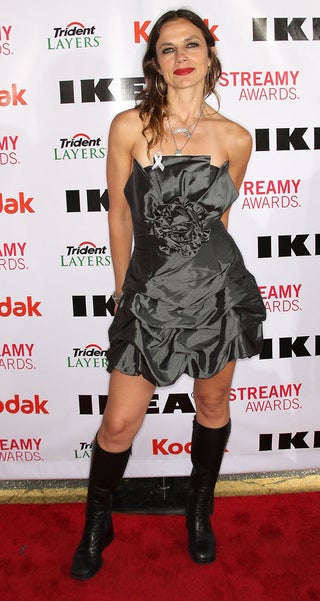 S
Justine Bateman seems to be taking inspiration from latter-day M. Night Shyamalan films.




[Images via Getty.]