The opening of this Broadway revival drew stars like Mary-Kate and Ashley, Patricia Clarkson, Carol Kane, Julianne Moore and more! But in a sea of black garments, the head-turners were the ladies who dared to brighten up.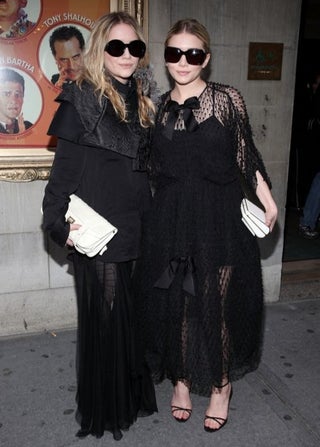 S
Mary-Kate and Ashley take not-so-basic black and make it cray-cray glam. For some reason, I am reminded of that scene in Absolutely Fabulous when Eddie says, "Sisters Grim, can I tempt you?"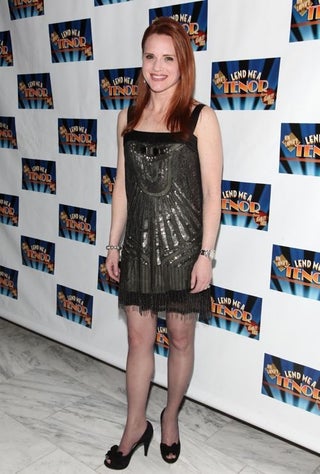 S
Jennifer Laura Thompson has been in lots of Broadway shows, including Footloose, Urinetown and Wicked. She plays Diana in Lend Me A Tenor and her shimmery Deco frock is divine.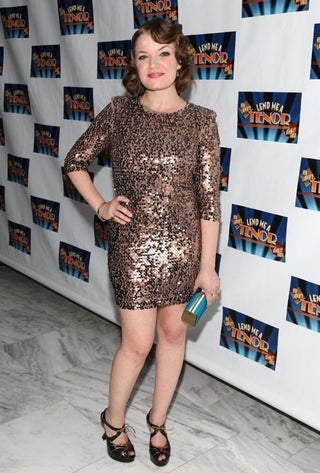 S
Love the shoes on stage and screen actress Mary Catherine Garrison. Love the hair! The clutch looks cute, too. The dress, however? Bleh.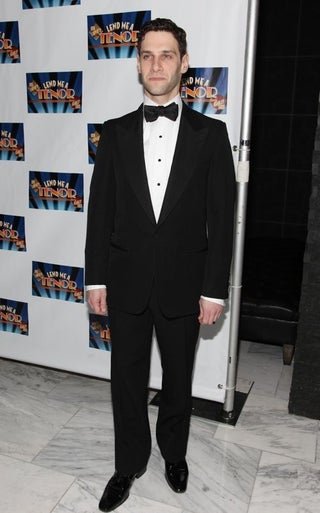 S
Justin Bartha, who is dating Ashley Olsen and is getting good reviews for his role in Lend Me A Tenor, looks a wee bit uncomfortable in his classic tux…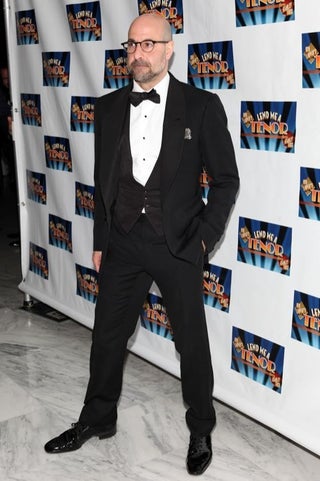 S
…Whereas Stanley Tucci, the show's director, looks right at home.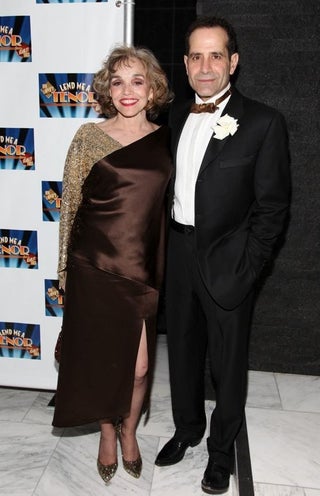 S
Tony Shalhoub matches his bowtie to wife Brooke Adams' chocolate gown!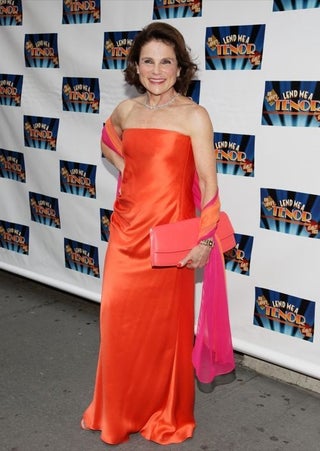 S
Bow down to Tovah Feldshuh; she is elegant and regal in vivid hues.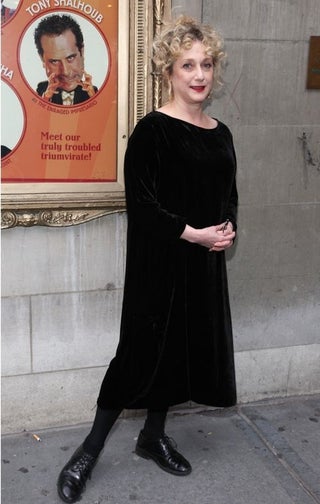 S
You've gotta love that Carol Kane looks comfy, even if you wish her hemline were slightly higher. (Or neckline slightly lower?)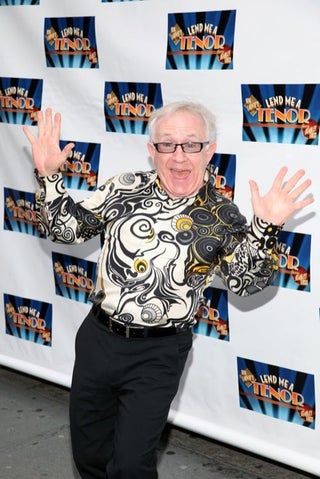 S
Leslie Jordan (aka Will & Grace's Beverley Leslie), is a study in subtlety.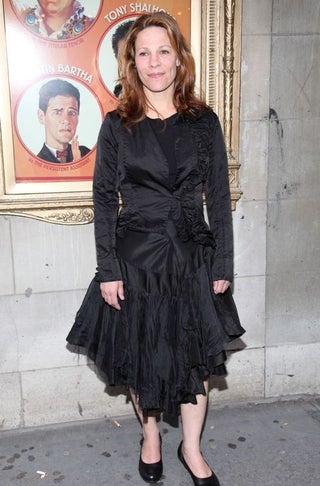 S
Lili Taylor clearly got the Olsen Twins' memo about it being Stevie Nicks night.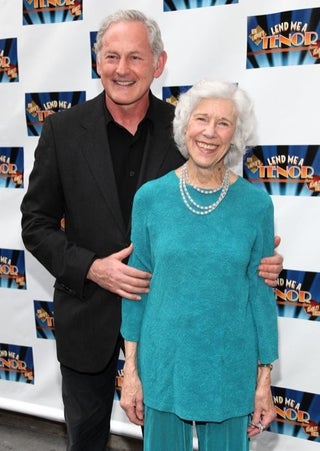 S
Victor Garber and Frances Sternhagen: Amazing grays!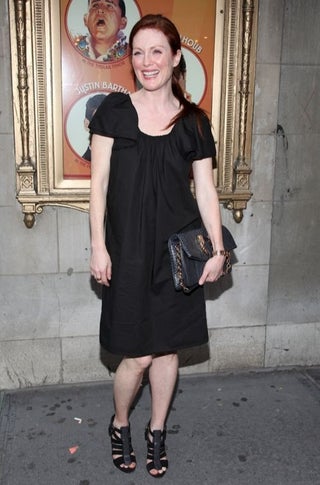 S
Julianne Moore's shapeless shift is not the most flattering thing we've ever seen her wear, but a relaxed silhouette is probably perfect for sitting in a theater for 3 hours.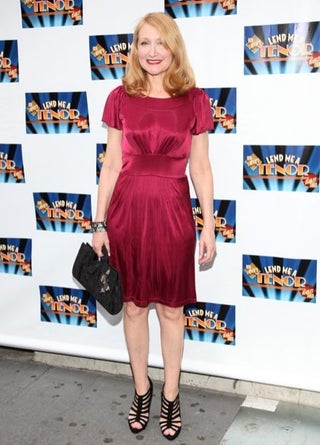 S
Patricia Clarkson looks pretty and retro-modern in a juicy berry dress.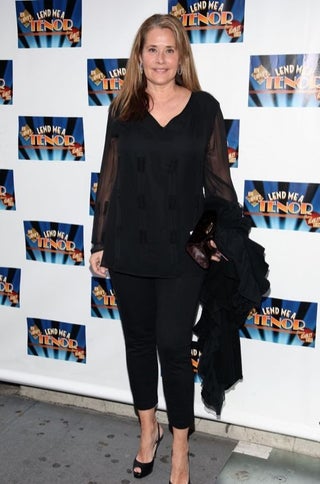 S
Lorraine Bracco: Great pants; no-so-great tunic top.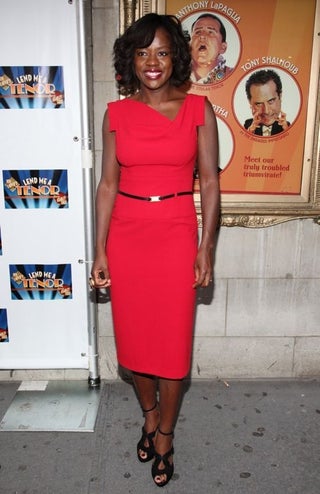 S
Damn. Viola Davis is flawless!
[Images via Getty.]