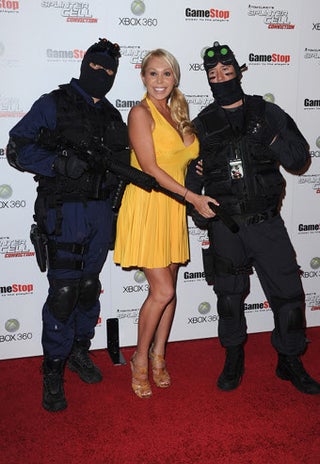 S
This particular WTF comes in the form of a video game launch: 'Tom Clancy's Splinter Cell Conviction' launch at L.A.'s Les Deux. The weirdness is compounded by a rogue's gallery of guests — and did we mention Bai Ling?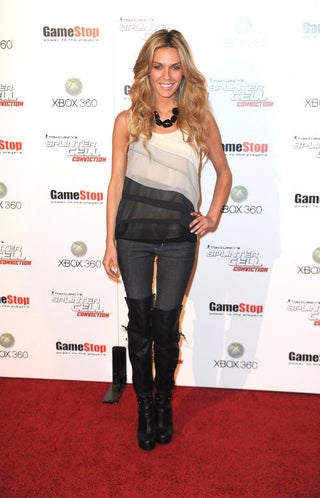 S
Jamsine Dustin: ready to party, play - or, in a pinch, fly fish.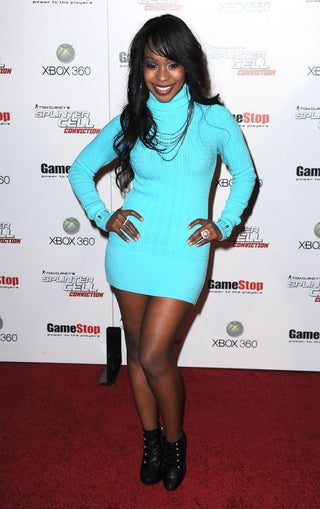 S
There was a time when, upon seeing Porscha Coleman's dress, I would have made some "forgot her pants" crack. Now, sadly, she looks demure.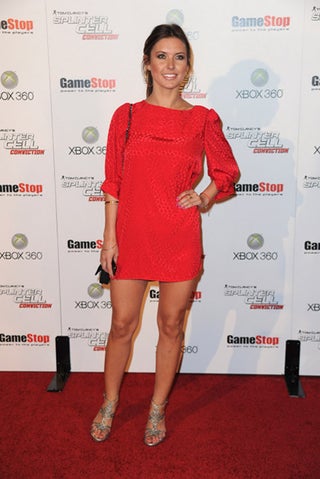 S
That said: next time, Audrina Patridge, go with a flat.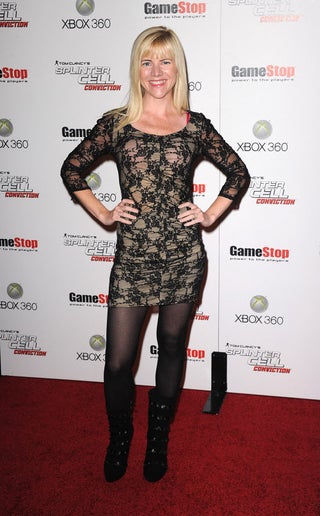 S
It's kind of a tragic irony that Jennifer Elise Cox is haunted by Jan Brady even as Jan Brady was haunted by Marcia. Although in this case I'm far more spooked by the spectre of 1993's stretchy lace trend.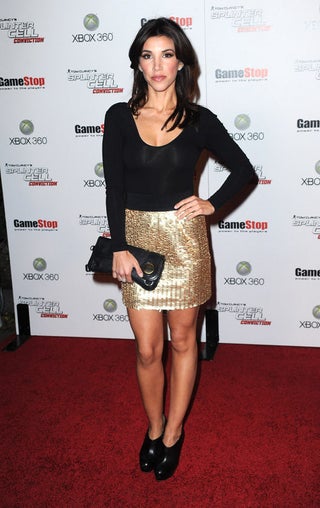 S
Adrianna Costa didn't get the dress-code memo. As a result she looks both relatively normal, and uncomfortable.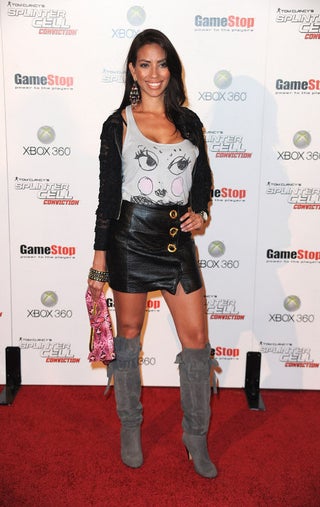 S
This face is so pissed off to be a part of Jessica Rizo's getup.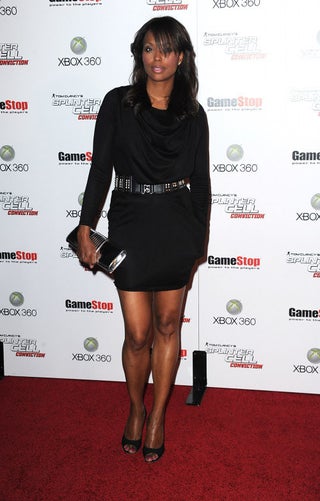 S
Aisha Tyler always shows off her killer gams, and why not?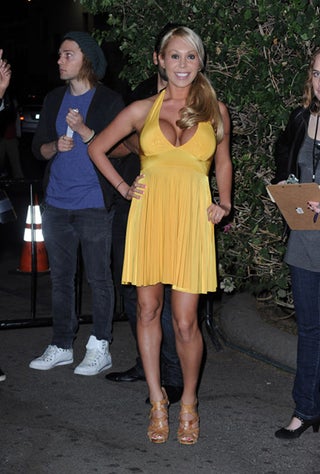 S
When we saw Mary Carey on Celebrity Rehab, she was miserable, so it's good, at least, to see her looking sunny. A bunch of fake guns will cheer anyone up!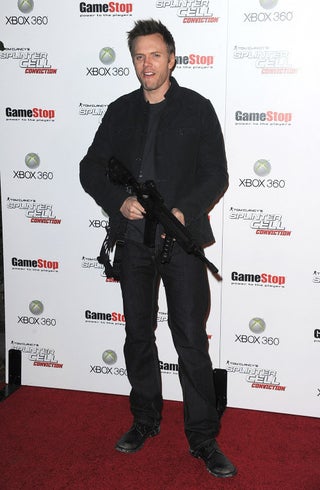 S
Just ask Joel McHale!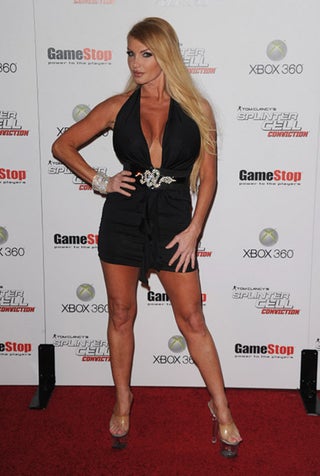 S
Taylor Wayne didn't even have to change; just a typical Thursday night in.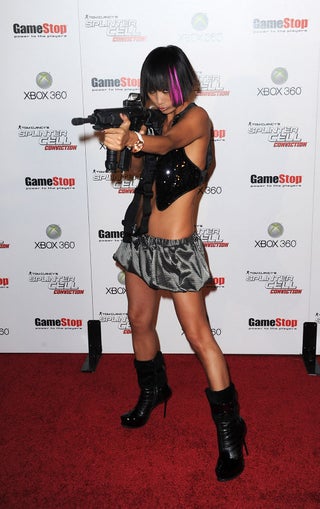 S
And the moment you've been dreading: Bai Ling.


[Images via Getty.]