The 23rd Annual Nickelodeon Kids' Choice Awards took place in Los Angeles last night, causing celebrities to come out to spend some time and dodge some slime: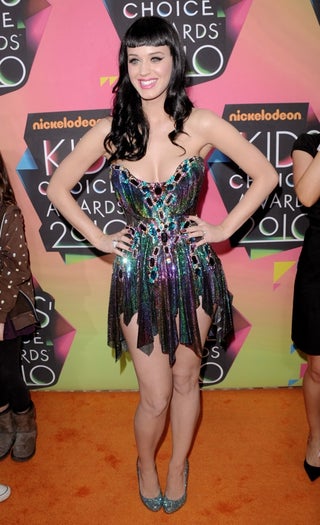 S
Every year, someone wears something that makes you think, "Really? To the Kids' Choice Awards? For real?" This year, that person is Katy Perry.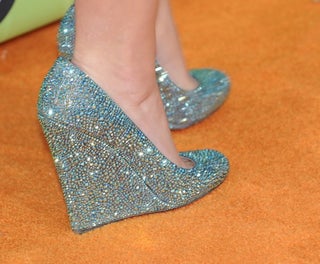 S
Her shoes were pretty nifty, though.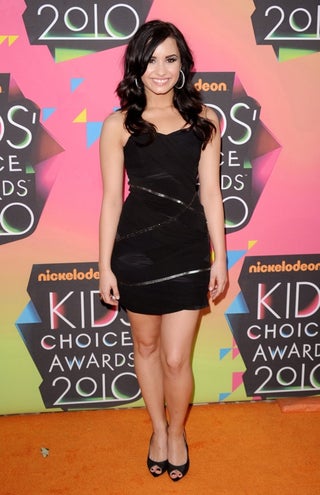 S
Teen queen Demi Lovato kept it simple in a little black dress...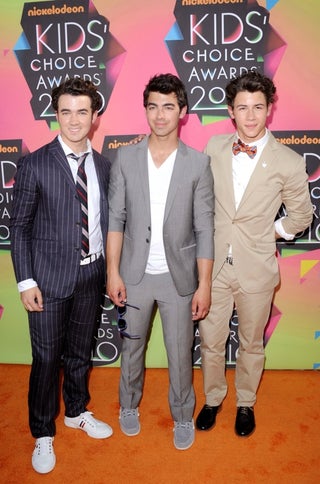 S
while her boyfriend, Joe Jonas, was forced to stand in between his two less stylish brothers, who conspired to arrive looking like the sad, lost children of Orville Redenbacher.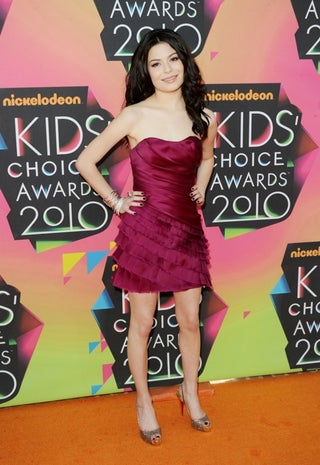 S
iCarly's Miranda Cosgrove rocked an adorable magenta party dress...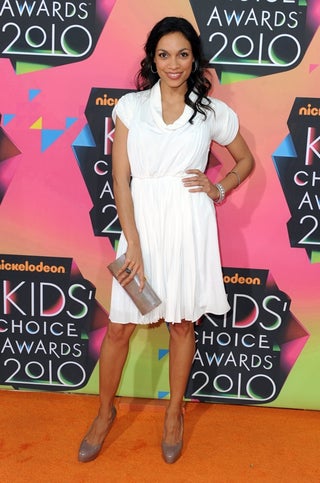 S
while Rosario Dawson went for a simple and comfy-looking white frock.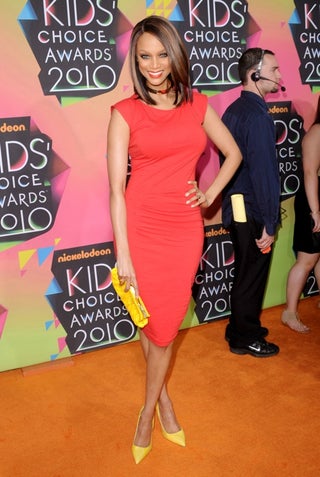 S
Tyra was naturally working the smize and the pose. I really love red and yellow together, even though it kind of reminds me of the inside of the top of a McDonald's hamburger bun.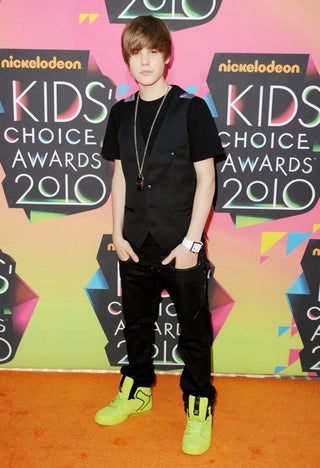 S
I'm pretty sure Tyra demanded that Justin Bieber smize as hard as possible right before this shot was taken.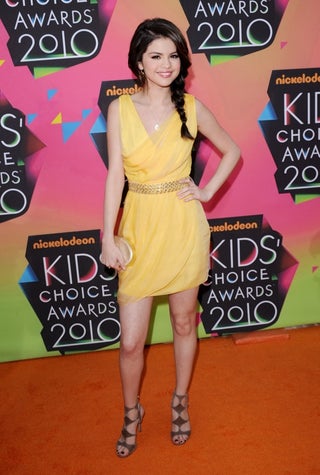 S
Selena Gomez, keeping the "tween stars in adorable dresses" trend of the evening going strong.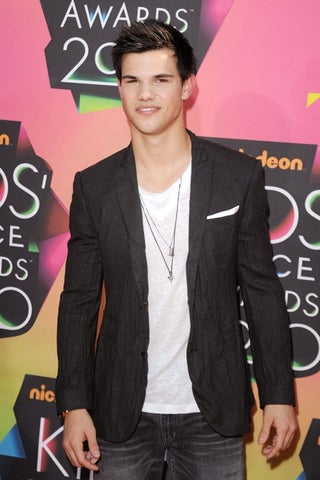 S
Oh, Taylor Lautner. This kid just never looks comfortable on the red carpet.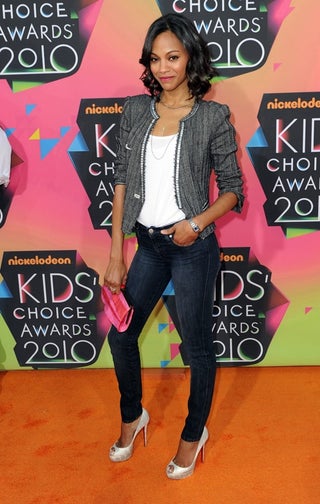 S
Unlike Zoe Saldana, who looks totally adorable and relaxed.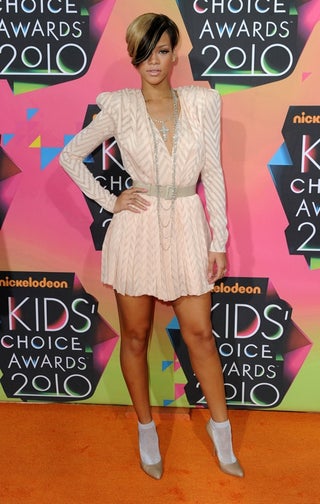 S
How do you guys feel about Rihanna's sock/shoe combo?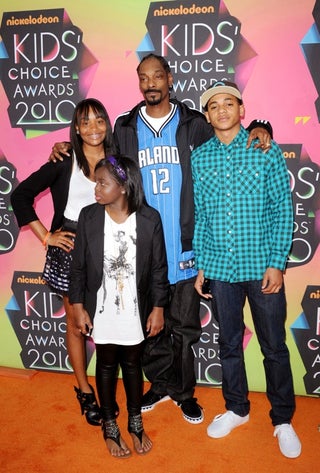 S
Snoop brought his family along...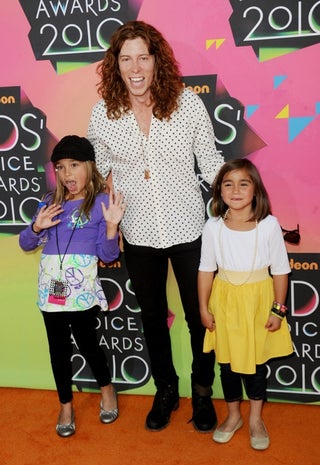 S
and Shaun White brought some special guests, as well.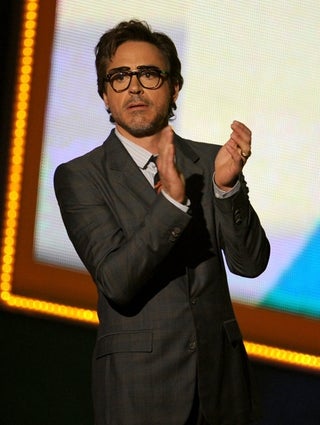 S
Robert Downey, Jr. was at the show, looking like Colin Farrell's slightly nerdy older brother, for some reason.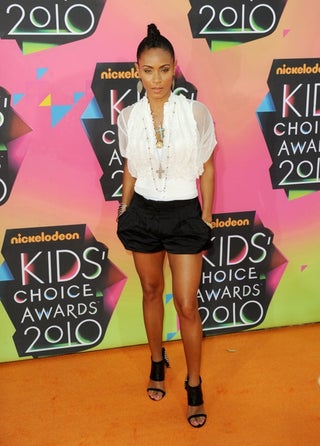 S
Jada Pinkett Smith was there to support her son, Jaden...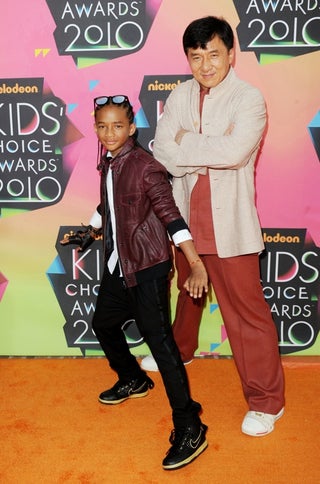 S
who was there to help promote his new film, The Karate Kid, with Jackie Chan.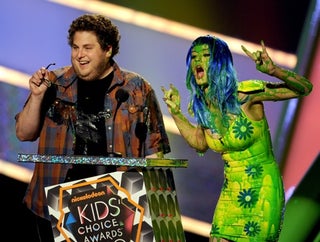 S
But everyone knows the best part of the show is the slime, which fell on Katy Perry...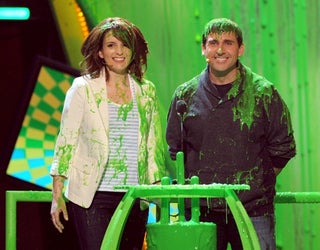 S
Though I think Steve Carell and Tina Fey wore it best, don't you?
[All Images via Getty.]