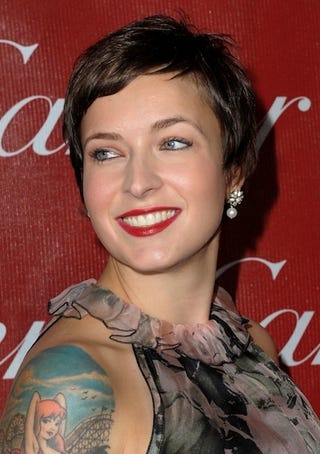 Diablo Cody regrets The United States Of Tara's first season. But no need to dwell: With the Juno team, Cody is working on Young Adult, about "a thirtysomething, divorced writer in Minneapolis" who tries to woo her married-with-a-kid ex-boyfriend.
Luckily, Jennifer's Body's poor box-office showing doesn't seem to have tarnished Cody in Hollywood — in addition to this project, she's adapting the Sweet Valley High books and The Taming Of The Shrew.
Young Adult doesn't have a director yet, let alone a cast, but it's being produced by Mandate, which brought us Whip It!. John Malkovich is executive producing; his production company is also behind Mindy Kaling's forthcoming romantic comedy. It's a critical mass of women-driven films!