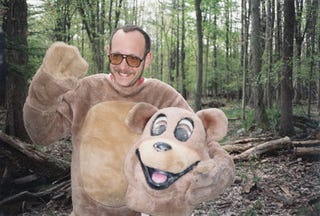 Given most fashion models start working in their mid-teens, Terry Richardson's alleged habit of sexually harassing the women he works with got me wondering what, if anything, is being done to protect high fashion's youngest and potentially most vulnerable workers.
Richardson has come under fire for his on-set behavior, described thusly by the Danish model Rie Rasmussen, who once worked with Richardson on a Gucci campaign: "He takes girls who are young, manipulates them to take their clothes off and takes pictures of them they will be ashamed of. They are too afraid to say no because their agency booked them on the job and are too young to stand up for themselves."
And by sometime model Jamie Peck, who said that Richardson stripped naked during a shoot without asking her permission, and eventually "maneuvered" her over to a couch in his home/studio, where he "strongly suggested I touch his terrifying penis." When he ejaculated, one of his assistants gave Peck a towel.