The Genesis Awards, a Humane Society-sponsored event which celebrates those in media and entertainment who draw attention to issues surrounding animal rights, took place last night in Los Angeles, and the stars came out to show their support: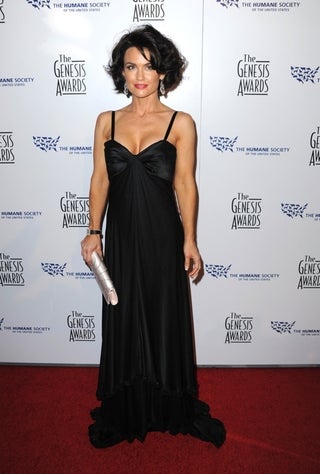 S
Kelly Carlson has a bit of an Elizabeth Taylor 'do going on here, no?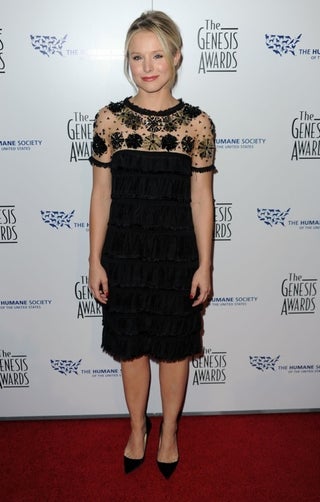 S
Kristen Bell goes for the sheer trend...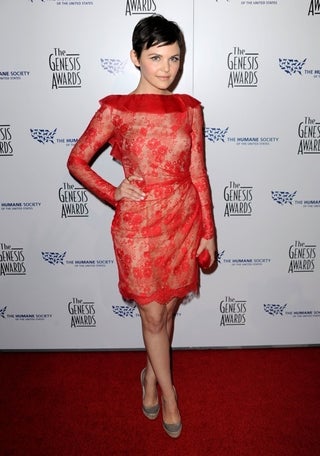 S
And Ginnifer Goodwin does, as well.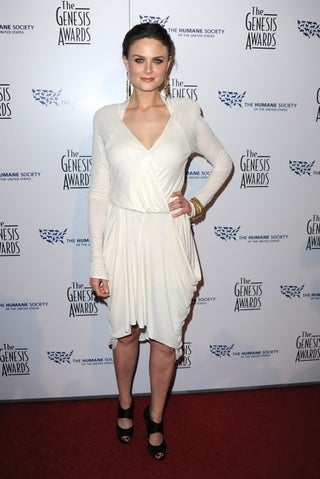 S
I'm not sure many people could pull this look off, but I think Emily Deschanel does.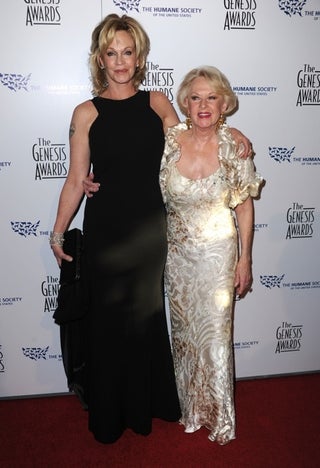 S
Melanie Griffith and her mom, Tippi Hedren, showing off a little multi-generational glam.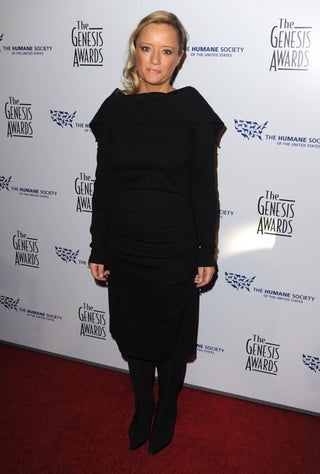 S
I love Lucy Davis (Tim + Dawn > Jim + Pam), but I'm not sure what's going on with this dress.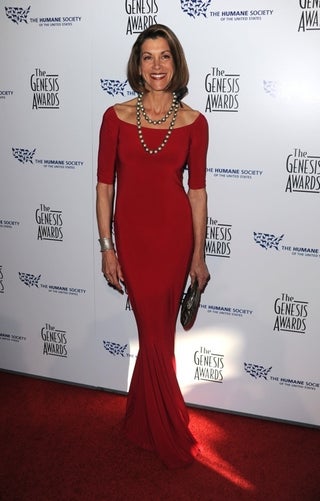 S
I do love Wendie Malick's retro red, though.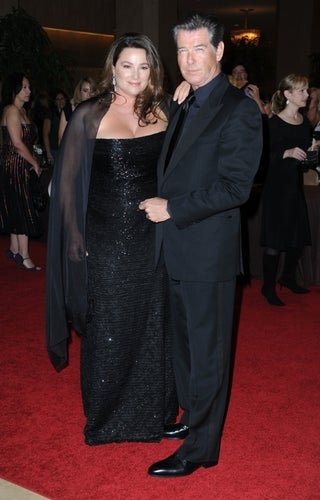 S
Pierce Brosnan and wife Keely Shaye Smith decided to wear matching black ensembles.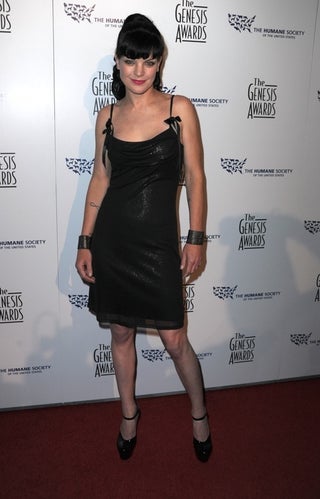 S
Black was a popular choice, as seen on Pauley Perrette of NCIS...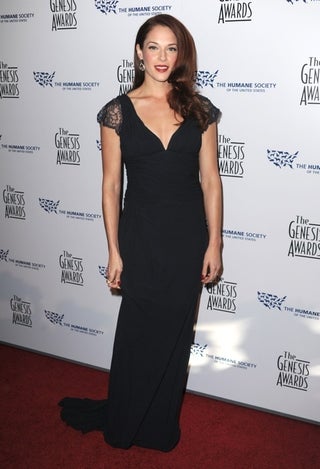 S
...and Amanda Righetti of The Mentalist.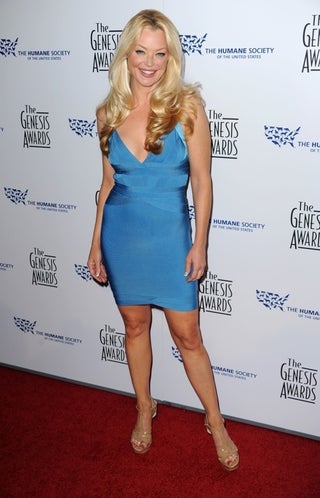 S
Is Charlotte Ross wearing...jelly shoes?! I'm guessing that they're perhaps animal-free, which is fitting, considering the event.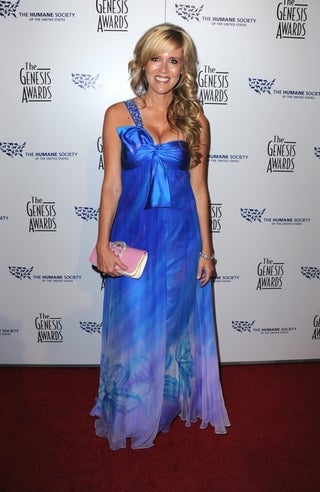 S
I love the color of Paige Hemmis' dress, but, well, that's about it.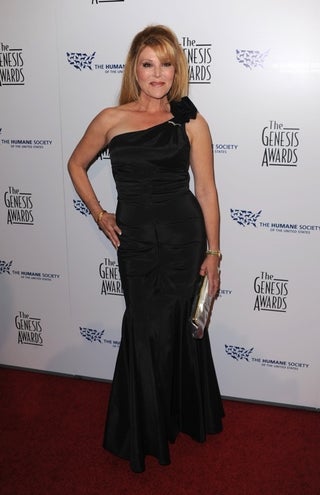 S
Audrey Landers was on Dallas, which explains why she's able to expertly rock a puffy asymmetrical shoulder.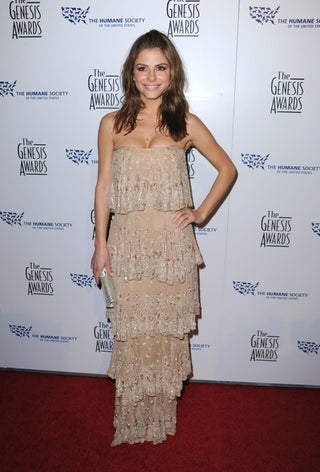 S
Maria Menounos apparently stole your Grandma's bathroom curtains.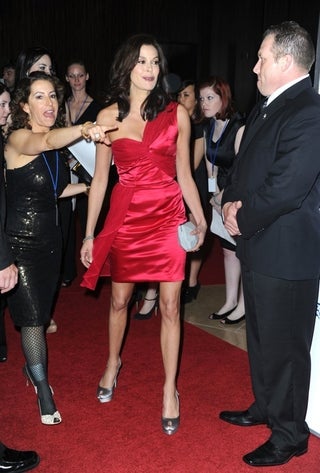 S
"The Project Runway Junior Prom Challenge is this way, Ms. Hatcher."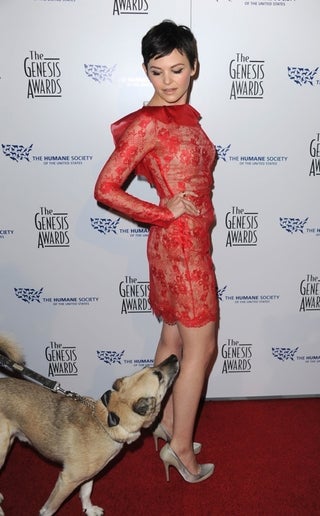 S
Fittingly enough, however, this adorable little doggie stole the show.
[All Images Via Getty.]