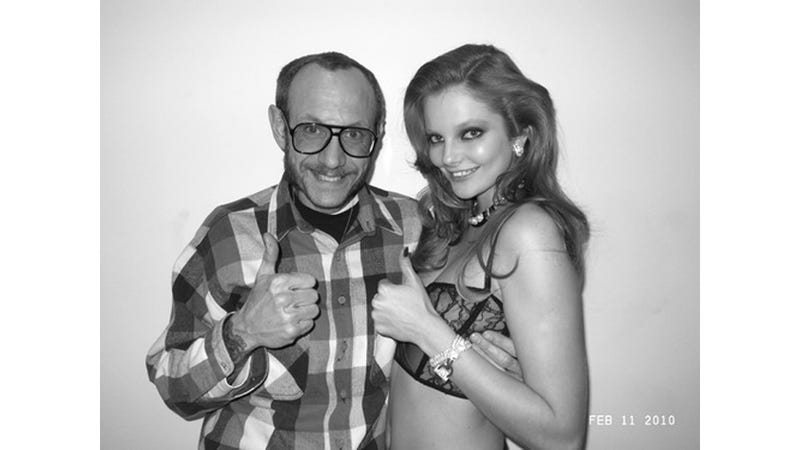 "I don't like to exploit anybody. That's not my bag. Everyone has fun on my shoots," says fashion photographer Terry Richardson. But those who work with him continue to accuse him of sexual harassment, and they've told us their stories.
Last week, the Danish supermodel Rie Rasmussen confronted Richardson in Paris, and said he abuses his position of power within the industry to sexually harass young women with impunity. "They are too afraid to say no because their agency booked them on the job and are too young to stand up for themselves," said Rasmussen. "I told him, 'What you do is completely degrading to women. I hope you know you only fuck girls because you have a camera, lots of fashion contacts and get your pictures in Vogue.'"
Rather than defend himself, Richardson allegedly fled the scene, and instead called Rasmussen's agency to complain about her.
Two days ago, a sometime model named Jamie Peck wrote of an experience she had on a shoot with Richardson six years ago. When she said she wanted to keep her underwear on because she was menstruating, Peck says Richardson asked her to take out her tampon so he could play with it, and make "tampon tea." He insisted on being called "Uncle Terry," and during their shoot, Richardson unexpectedly stripped naked.