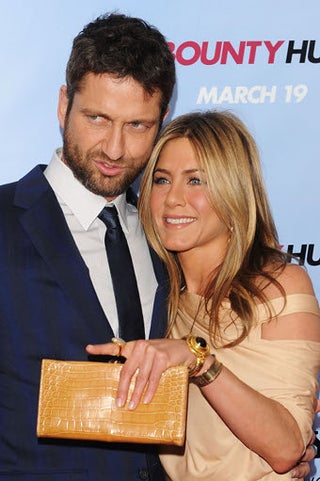 S
Jen and Gerry were out and proud at the Bounty Hunter premiere at NYC's Ziegfeld Theatre. Too bad Bethenny and Kendra were too busy posing to notice their love...or Jen's celestial goddess costume!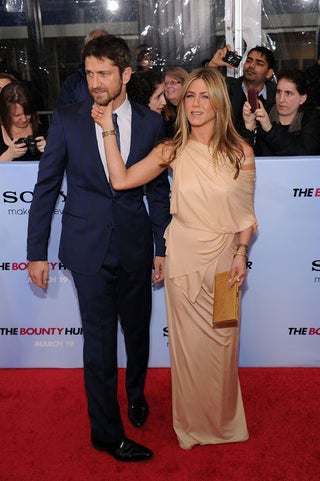 S
There was a lot of what is popularly termed "clowning" between the movie's stars. They like each other, you see.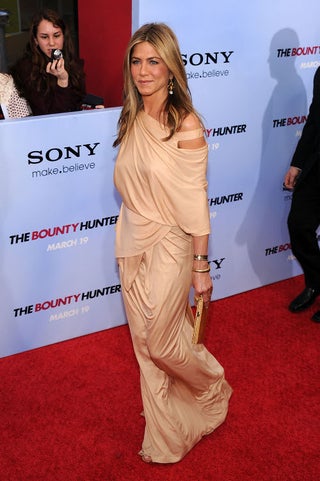 S
I actually really dig Jen's dramatic drapery and Classical accessories. You?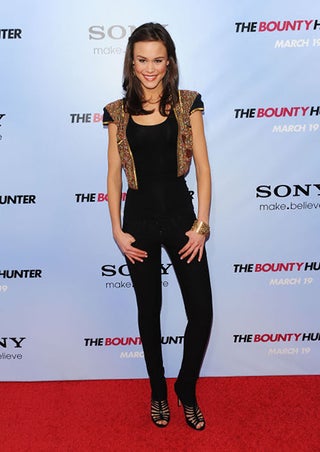 S
Kalyn Hemphill's bolero is somewhat Kismet-esque. And I never thought I'd be so down on anything involving Howard Keel.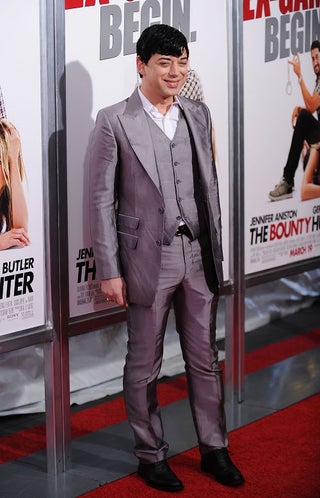 S
Malan Breton has managed an unusual degree of post-Runway exposure. Possibly through three-piece shantung suits that pull all the light in the room. And is that a lighter in his pocket or is he just...yeah, you can see where this is going.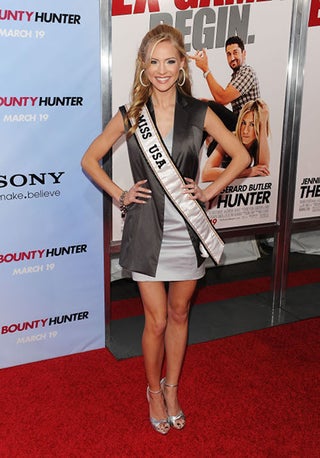 S
It's a sad reality that Miss USA, as demonstrated by Kristen Dalton, is kind of worn by her sash. And really, the time to wear a weird long vest is now.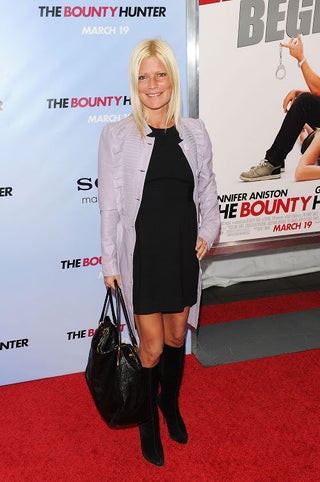 S
Lizzie Grubman was once infamous for running people over in a fit of rage. Now, she's at this premiere in a sort of Adam Ant coat. Ah, life.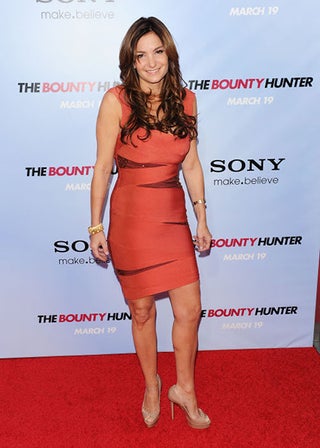 S
Beth Shak contributes the obligatory scratch-bandage. Scrandage.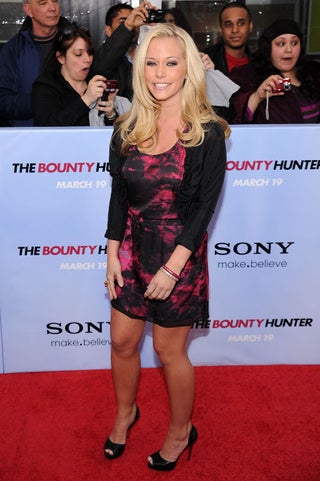 S
Kendra Wilkinson: "Night on Bald Mountain" called. It wants its background back.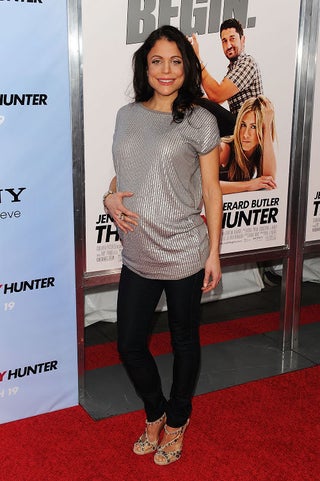 S
Bethenny Frankel's baby may be born with feet at a 45-degree angle, like Barbie.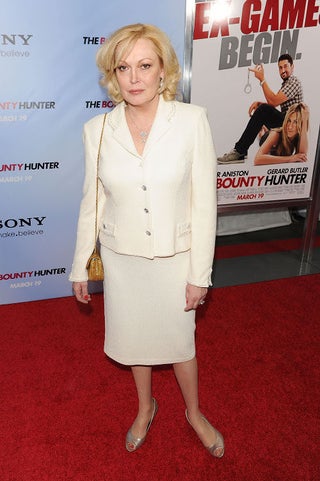 S
Backing...away...slowly from Cathy Moriarty's angry Nurse Ratched.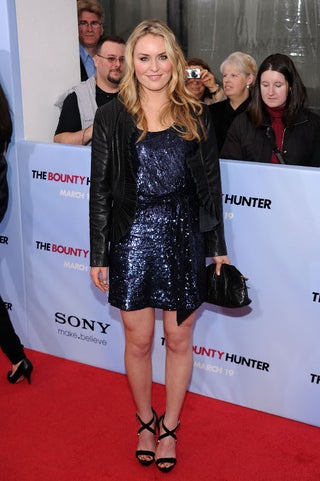 S
I love it when athletes get the chance to, as my grampa would have said, "put on the dog.*" Olympic snowboarder Lindsey Vonn.
*(This means "dress up," for some reason.)


[Images via Getty.]