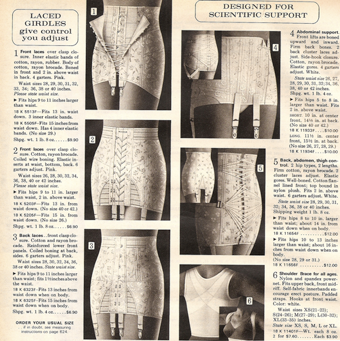 Historian Tony Judt is battling ALS and crusading for "renewed social democracy." He also thinks sexual harassment policies have ruined not only people's fun, but the whole of modern liberalism.
In Wesley Yang's New York Magazine profile, Judt comes off as an idiosyncratic and fearless thinker determined to persevere in the face of devastating illness. His claim that "You can't run a society that is profoundly unfair for a long time without people becoming profoundly distrustful, and without social trust, there can be no common consent and no common goods, and no shared purposes" seems like exactly what we need to hear in these increasingly unjust times. From the way he talks about himself (he called a public lecture he gave at NYU "a good lecture by any standard, not just the standard of quadriplegics with bi-paps"), he seems like the last person to suggest his work should be immune to criticism because of his illness or because of the nobility of some of his larger social goals. And so I feel comfortable though not gleeful in saying: his essay "Girls! Girls! Girls!" really pissed me off.
Part of a series of memoir pieces by Judt on the New York Review of Books's NYRBlog, the infelicitously titled meditation discusses sexual politics through the lens of Judt's own life. Some of Judt's recollections are amusing (like his description of early-sixties women's underwear). Others just seem myopic — he writes of a professor who "followed [a graduate student] into a supply closet and declared his feelings" only to suffer a career-ending censure for sexual harassment. Referring to the graduate student, he puts dismissive quotes around both "victim" (because being followed into a closet by a superior apparently isn't scary at all) and — when he reveals that the student was actually a transwoman — around "she." Judt would probably call this criticism linguistic hair-splitting, but there's no need to focus on the small-bore, because Judt makes bad big points too. He writes,
Since the 1970s, Americans assiduously avoid anything that might smack of harassment, even at the risk of forgoing promising friendships and the joys of flirtation. Like men of an earlier decade-though for very different reasons-they are preternaturally wary of missteps. I find this depressing. The Puritans had a sound theological basis for restricting their desires and those of others. But today's conformists have no such story to tell.
Who are these Americans "assiduously avoiding anything that might smack of harassment?" Not Mark Foley. Or Bob Packwood. Or David Letterman. Or Eric Massa. Or Bill Clinton. Or, allegedly, Bill O'Reilly, and Clarence Thomas, and on and on and on. I was going to include Roman Polanski on this list, but of course he's not American, so presumably he's more open to the "joys of flirtation." As to Judt's claim that "the Puritans had a sound theological basis for restricting their desires and those of others," I'd actually argue that the right of women and men to go to work and school without being followed into supply closets, sexted, fondled, or being made to feel that their success or acceptance is dependent on their sexuality is a sounder basis for "restriction" than the Judeo-Christian notion of an afterlife, which Judt says he doesn't believe in.