And by "it," we refer of course to badassery. (When it came to the actual red-carpet looks at L.A.'s ArcLight Cinemas Cinerama Dome, Kristen, Dakota et al may have, sort of, technically, kind of looked a lot better.)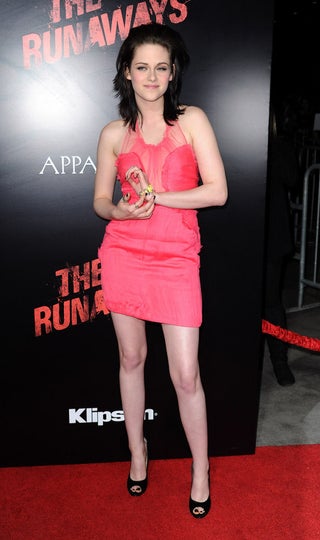 S
Kristen Stewart, looking increasingly comfy - albeit a lot more girlish than Jett would have gone for.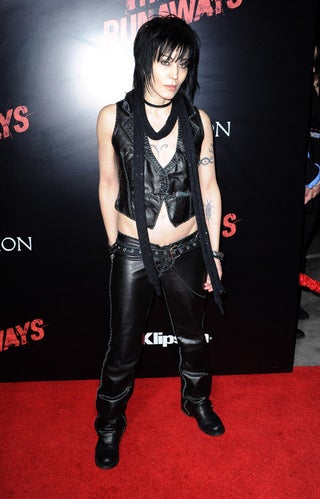 S
JETT!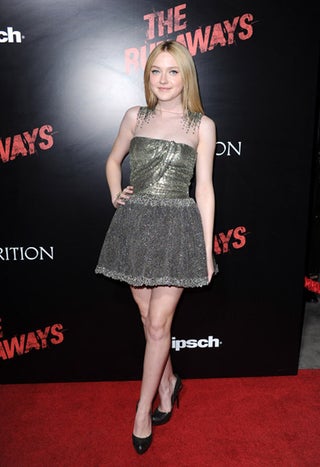 S
Dakota Fanning is many things - pretty, dainty, youthful are three in this lovely frock. (Rock 'n roll? Not so sure.)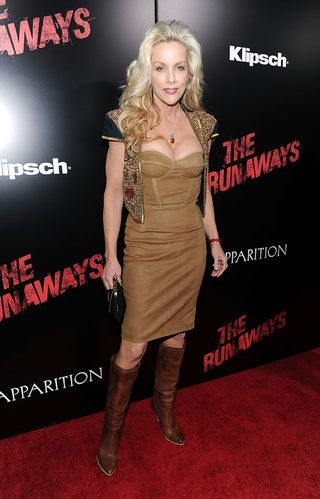 S
Here's who she plays: I guess Cherie Currie could have worn that back in the day? Certainly not shying away from the glam now!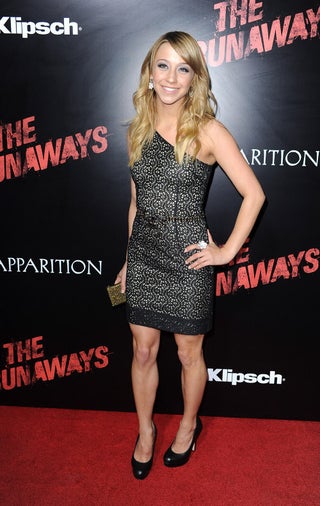 S
Stella Maeve, almost defiantly demure!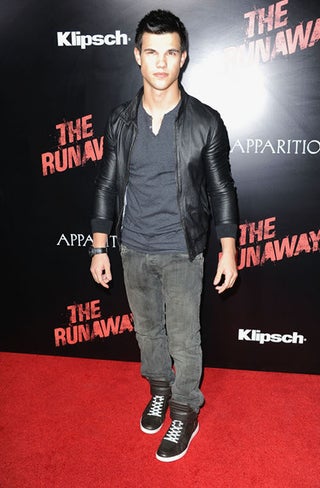 S
Yup, he was supporting. And so dressed like a teen boy kinda-trying to dress up but keep it real.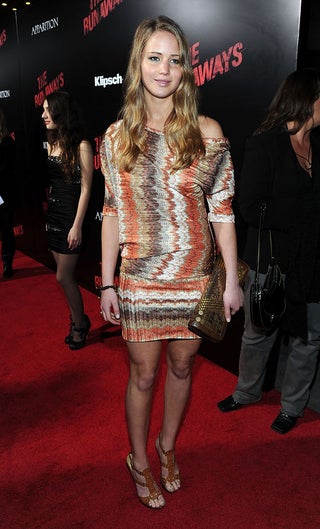 S
While not digging on the Missoni-esque drapery here, Jennifer Lawrence still looks sweet.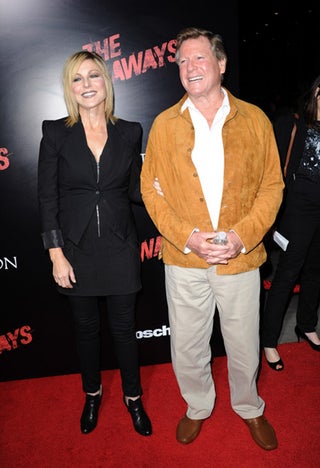 S
The O'Neals, at peace.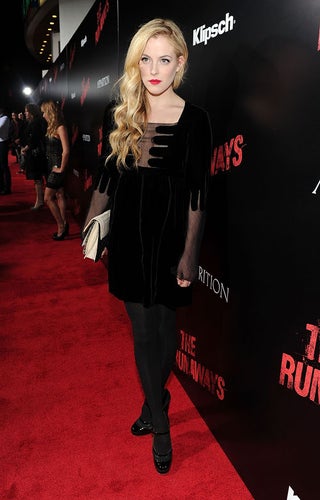 S
Riley Keough brings a little edge - or at least, black - and some musical bona fides.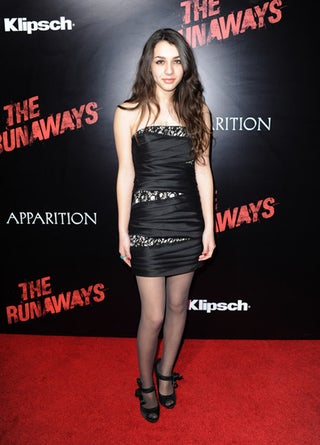 S
Hannah Marks succumbs to cat-scratch fever: lace strain. It becomes her!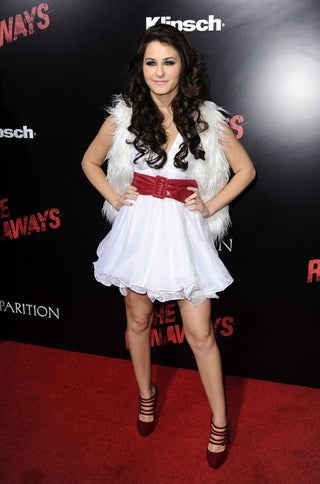 S
I kind of like Scout-Taylor Compton's weird nod to rock in the form of a random faux-fur vest!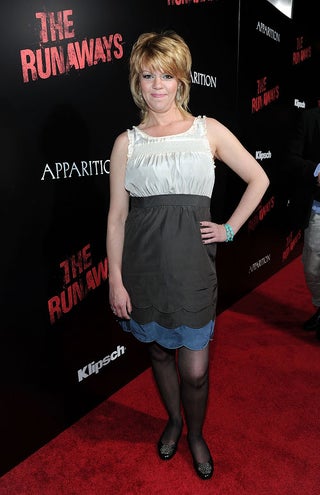 S
When I looked up "Robin Mathews," I found this: "Robin Mathews is a Canadian poet, professor, and political activist against United States foreign policy." But that one is a man. This Robin is Kristen Stewart's makeup artist, which makes a lot more sense, really.




[Images via Getty.]