Or perhaps it's "meh" in Italian I should be asking about since, despite showing in Paris, Miu Miu is Miuccia Prada's younger line. Anyhow, this collection wasn't particularly memorable, though some pieces rose above the chaff.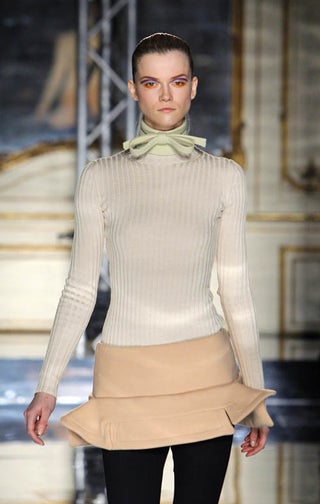 S
You know the story about the woman who has a ribbon around her neck, and when it's finally removed her head falls off? I wonder if that ribbon was a light-minty color.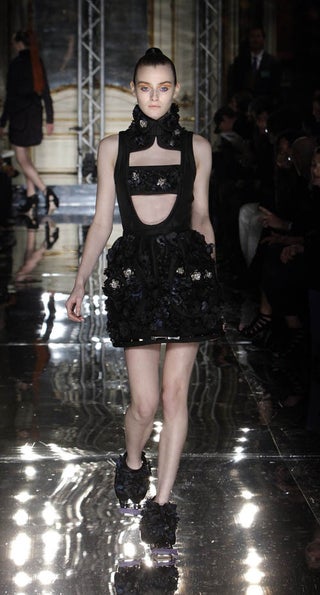 S
I imagine Lady Gaga might wear this for a more relaxed endeavor, like grocery shopping or somesuch.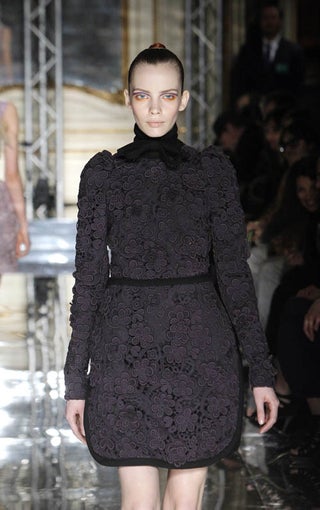 S
The shape reminds me of one of those inflatable punch-em clowns that you could never knock down, but with better detailing.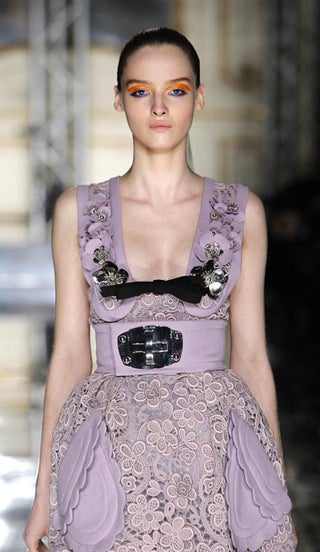 S
Again, more interesting details and embellishments — but this dress is not a sum of its parts. Exact opposite, in fact.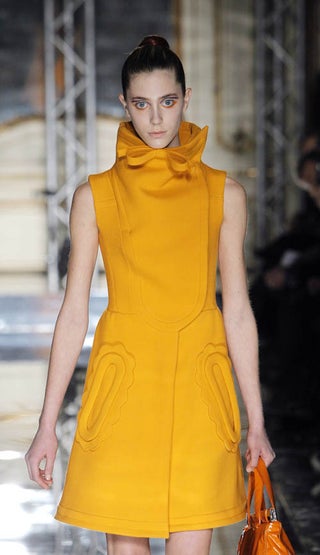 S
Coming soon to a swinging boutique on Carnaby Street!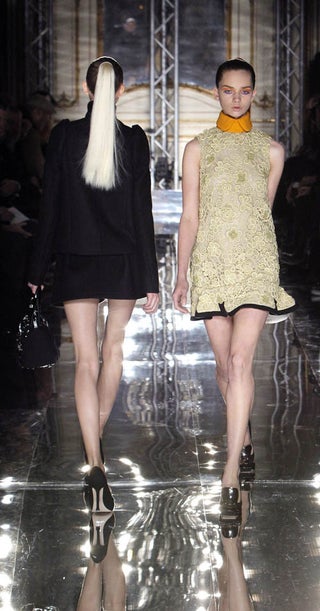 S
Okay, now I'm getting tired of this fabric.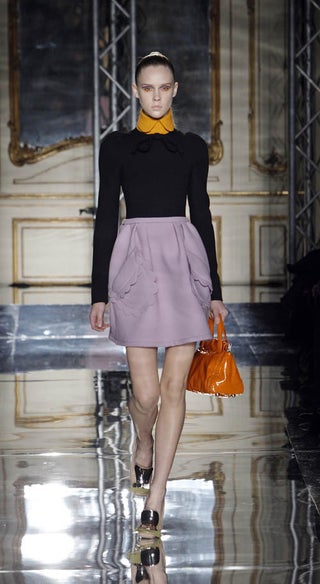 S
Contrary to my instincts, I find myself enjoying the unexpected pairing of lavender and tangerine.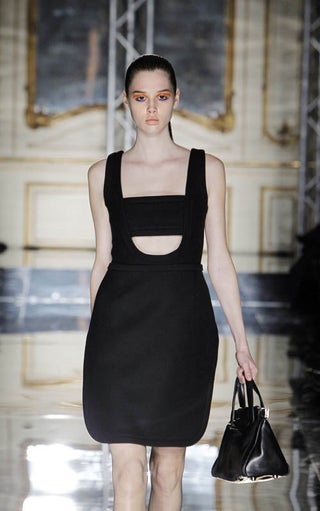 S
If this dress were cut a little more snug, I could see it being sported to a premiere of some sort. By Leighton Meester, maybe, who'd probably biff the whole thing.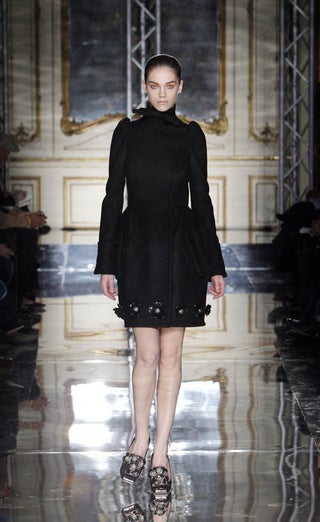 S
This… Coat? Dress? Whatever it is, I like the silhouette. Hits the goth-y mark.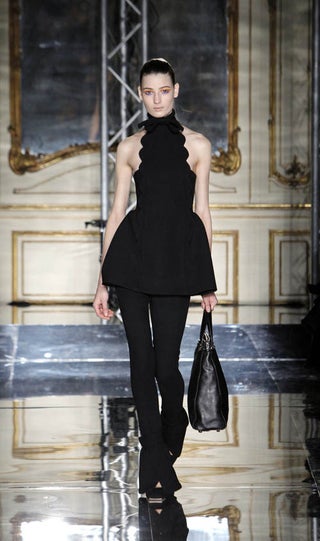 S
For Miu Miu, best to always bet on black. This tunic would rock my leggings pretty hard.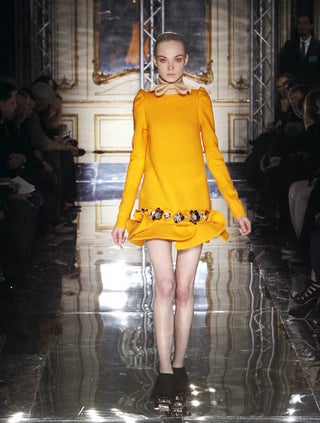 S
I like this piece, but are those spats she's wearing?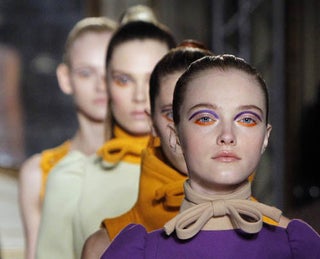 S
Okay, now we can finally address the makeup. Which is funky without being overwhelming — and it matches the collection. [Slow, admiring applause.]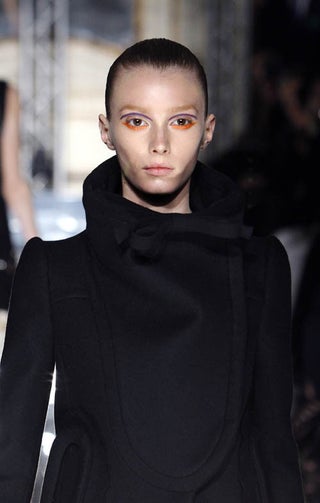 S
The cool tailoring here makes this coat a keeper. I love it when people sport unexpected winter coats — keeps a dreary season a little more interesting.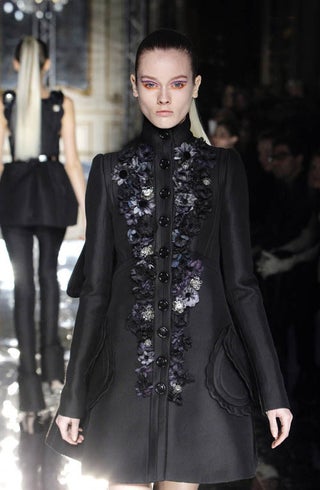 S
Speaking of interesting coats! Loosen up the collar on this one, and send it out to on the town.