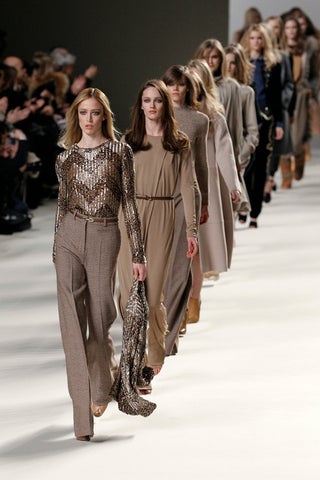 S
See this picture? Sure, there were gorgeous, classic, Faye Dunaway-esque separates. But then there were the fringed pants. And the Michelin Man jacket. And the chap-jeans.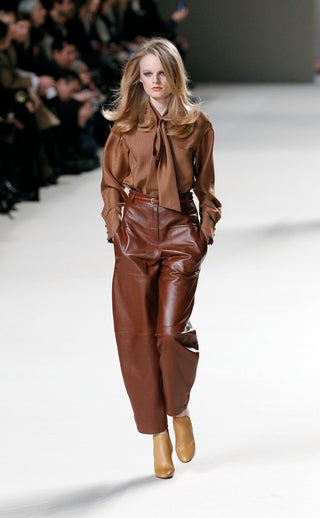 S
Let's start with the goods. How gorgeous is this 40's-style silhouette?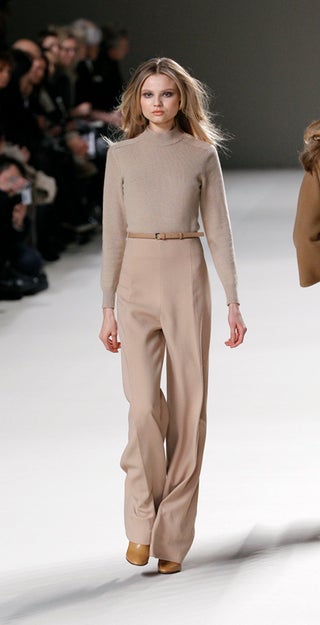 S
The trousers are Hepburn-dashing.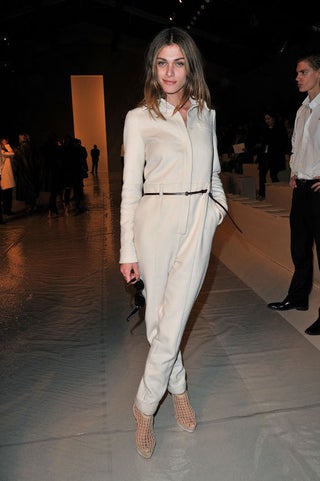 S
And this, on attendee Elisa Sednaoui, is amazing.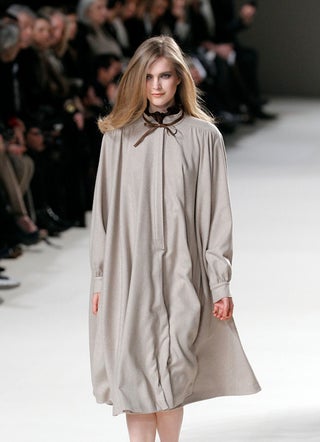 S
A nice twist on the classic trench.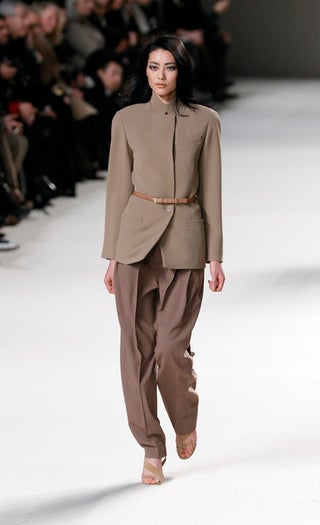 S
Okay, maybe not styled like this.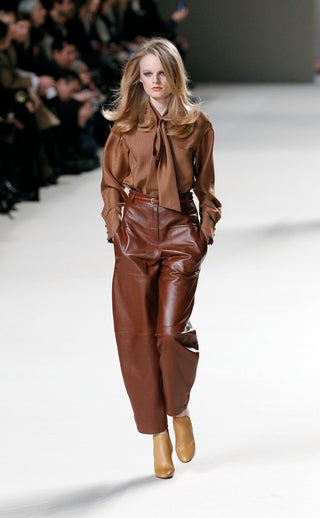 S
Or in leather.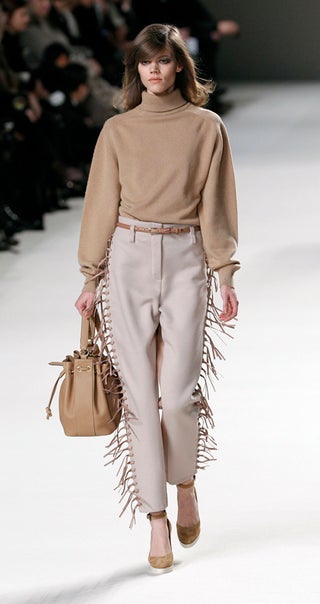 S
Or...like this.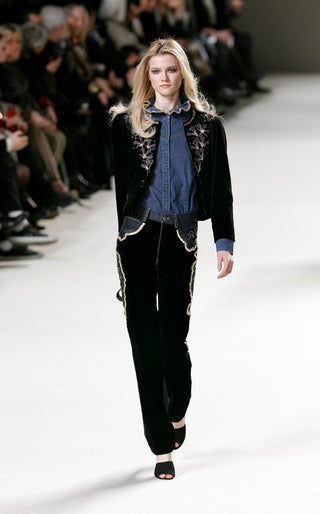 S
These, they may as well just add to the wardrobe department of Real Housewives of Orange Country right now.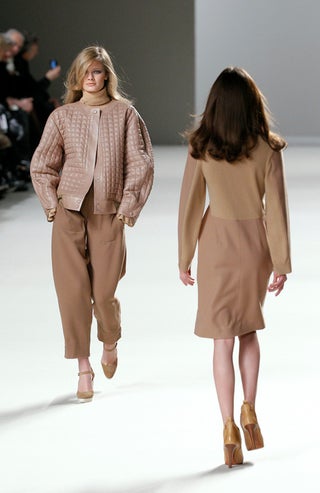 S
One thing I will say: this reminds me of a Hershey bar.
[Images via Getty.]