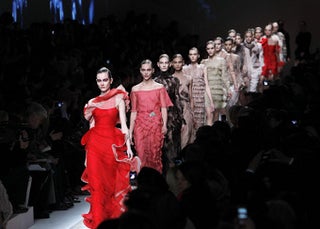 S
Even if the Bronzed Behemoth himself is no longer at the helm, Valentino's collection - under the direction of Maria Grazia Chiuri and Pier Paolo Piccioli - showed the label's trademark commitment to meticulous crafsmanship, Valentino red, and ruffled romance.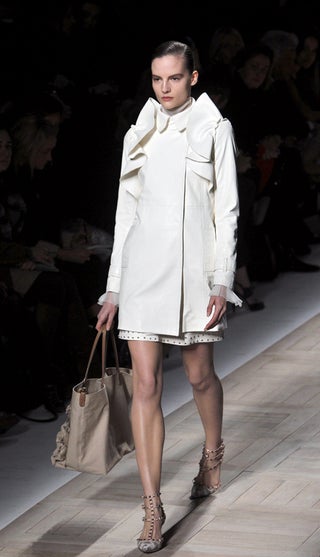 S
No joke, friends. We're talking ruffled coats.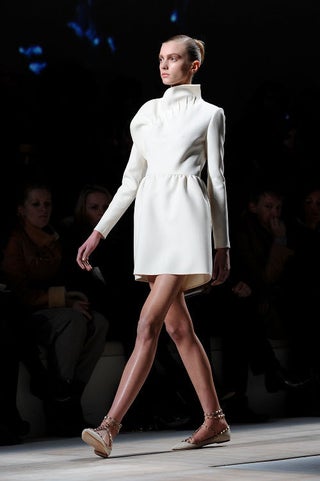 S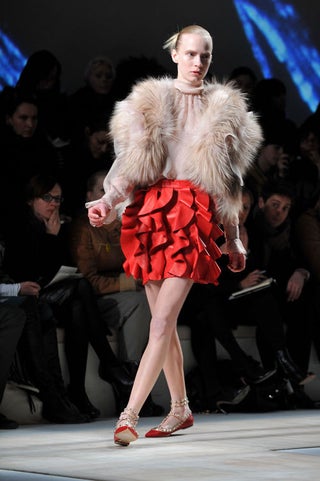 S
Ruffled leather.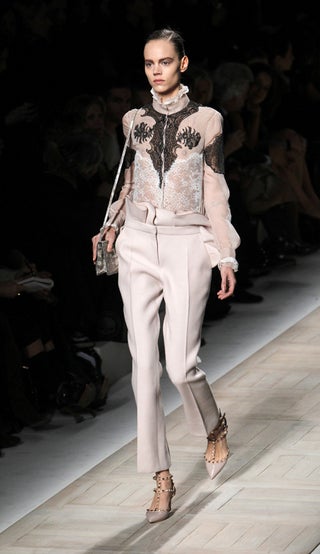 S
Ruffled pants.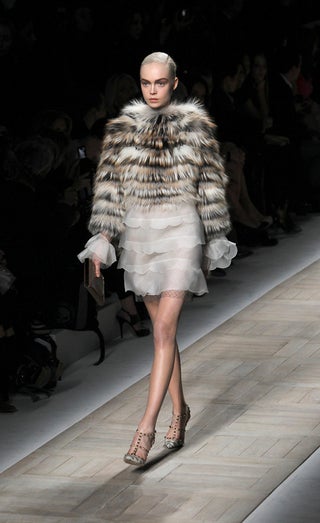 S
Ruffled fur!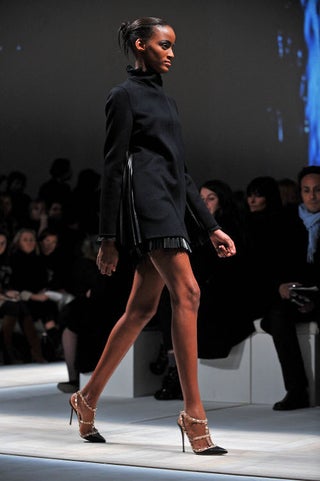 S
Look again: they snuck one in at the neck.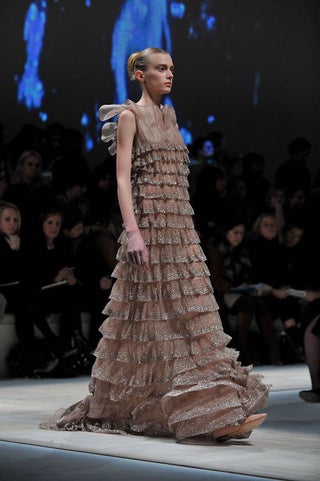 S
And, of course, dresses got the business!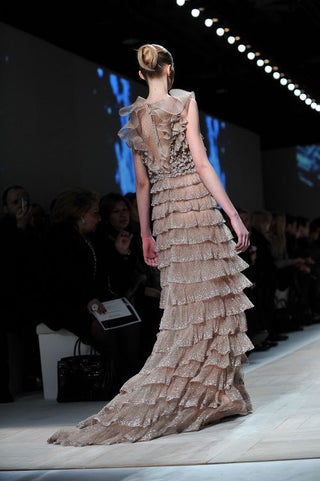 S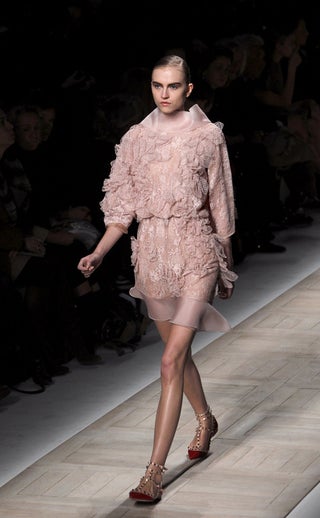 S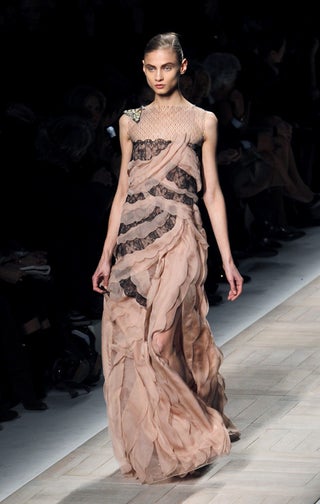 S
Gauze and lace added to the romance.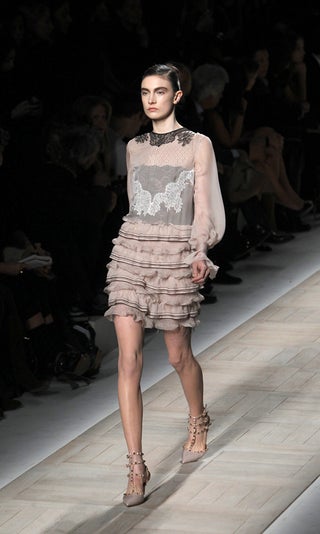 S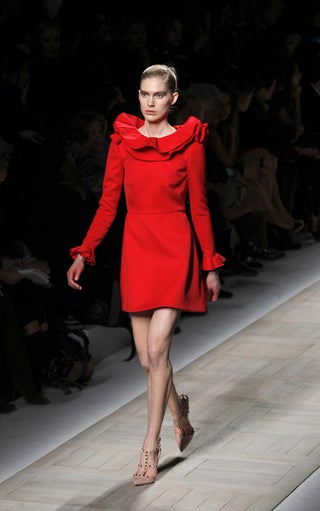 S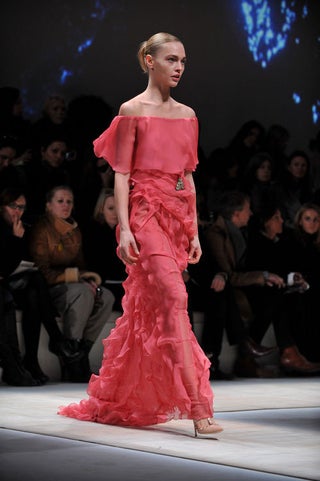 S
But Valentino red was not neglected.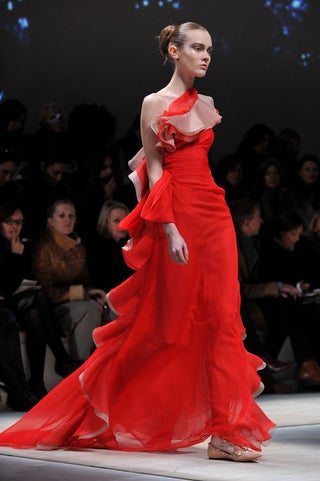 S
And no one, but no one, does a gown better.
[Images via Getty.]