Freeze! There was a bitter chill on the Chanel runway today in Paris. Was it the glaciers shipped from Sweden? Is Karl Lagerfeld making a statement about climate change? All questions and no answers in a wintry mix, below.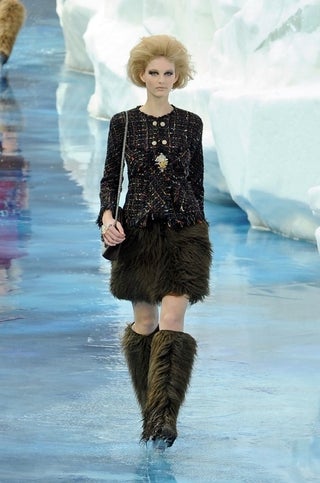 S
At the various fashion shows this season, we have seen fur coats, fur jackets, fur bags, fur boots and fur hats. This fur skirt would be notable if the fur shorts hadn't already blown my mind.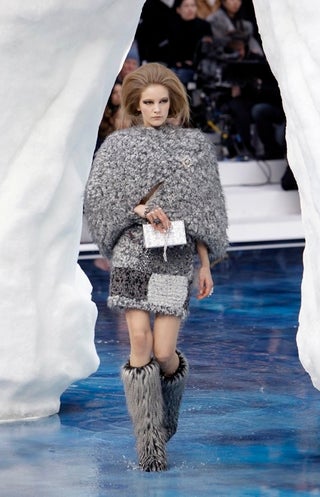 S
"I've come all the way across the tundra to ask you a question, grandma: Will you knit a matching hat?"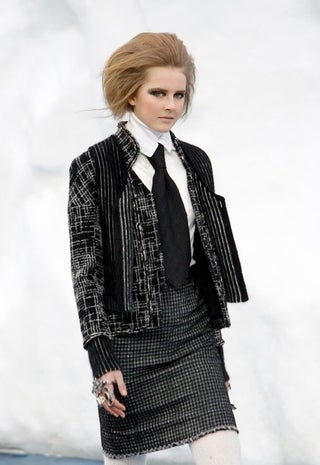 S
One word for this, and that word is "Lagerfeldian."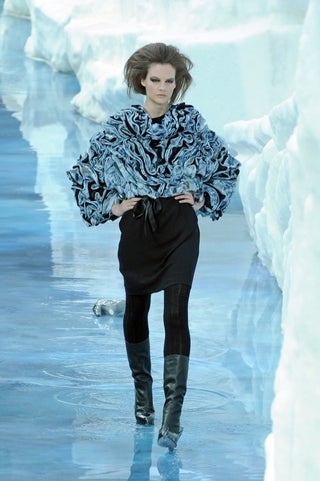 S
"Drilling for oil? Here? I don't think so."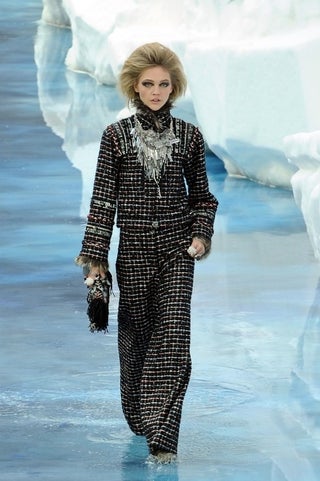 S
For ladies who lunch… on ice floes.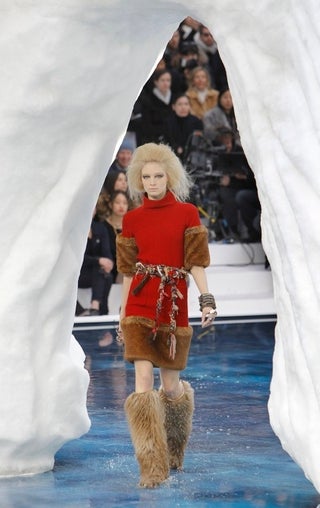 S
A rare glimpse of color in this show, and of course it's red, like the blood of a penguin bitten by a killer whale.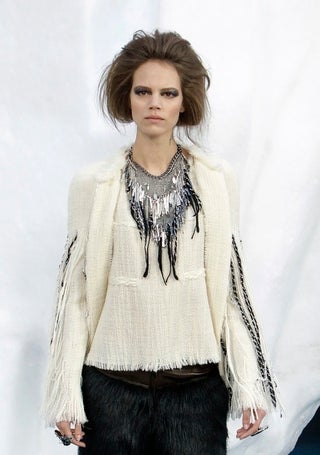 S
Why is this satyr wearing fabric that looks like raw-edged burlap and a necklace which is melting like dirty icicles?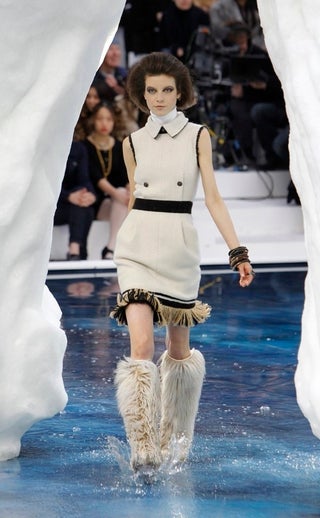 S
"I got the igloo in the divorce settlement, and I couldn't be happier."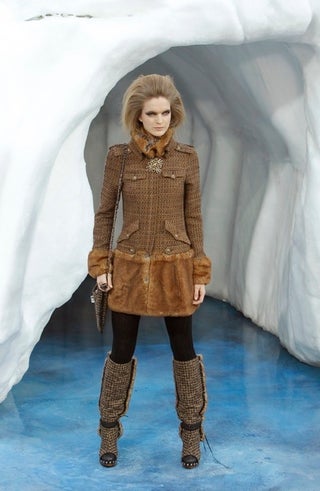 S
What would a Chanel show be without tweed?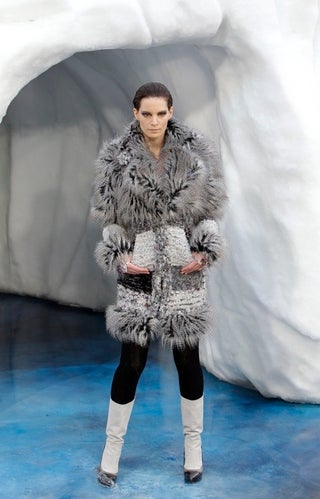 S
The call of the wild.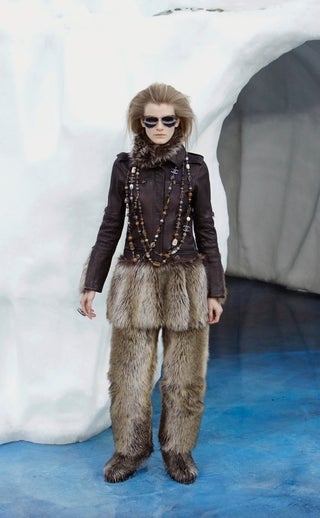 S
"My dad was a bear."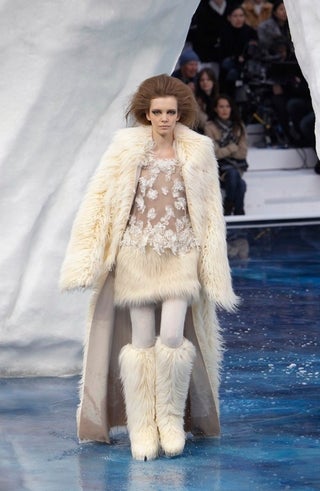 S
"You may have seen my work… I was in a few Coca-Cola commercials…"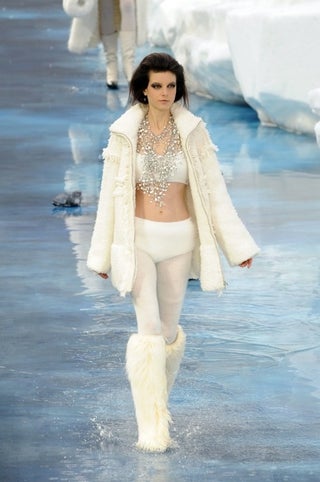 S
"After the rave in Stockholm, we're going on a White Fang-themed vacation."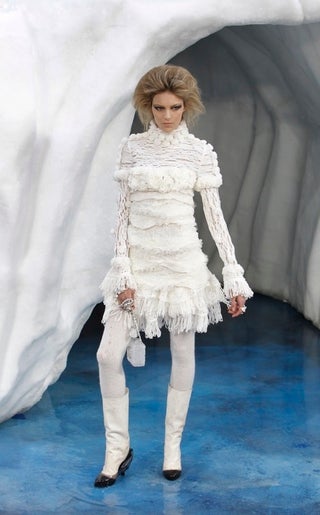 S
Tasty freeze.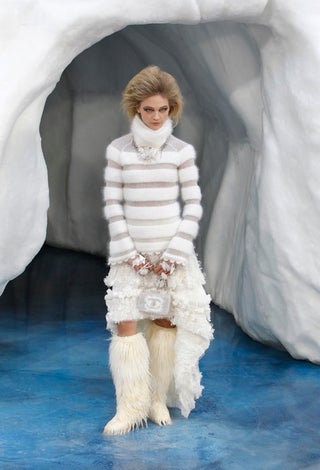 S
"Who are you calling frigid?"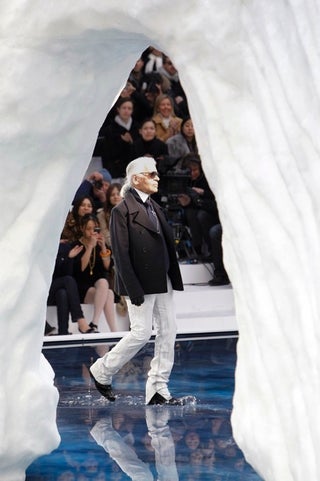 S
The man, the myth, the legend.
[Images via Getty.]