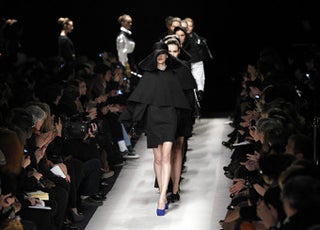 S
Come with us, to Paris, and frolic with Stefano Pilati's swingin' sisters!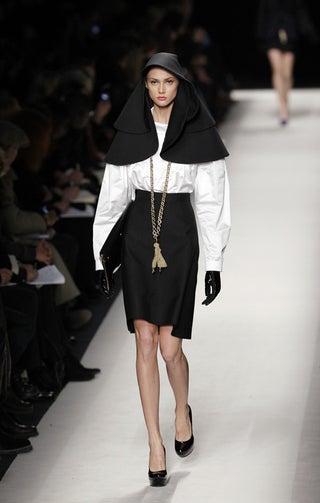 S
Climb Ev'ry Mountain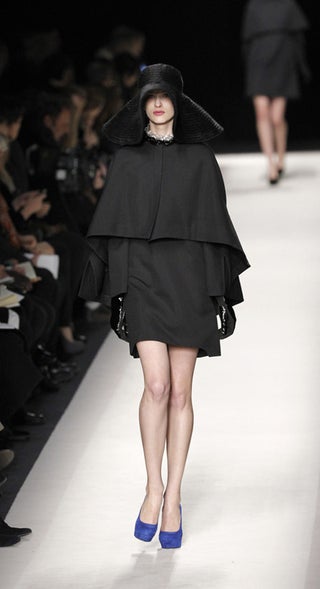 S
Ford ev'ry stream!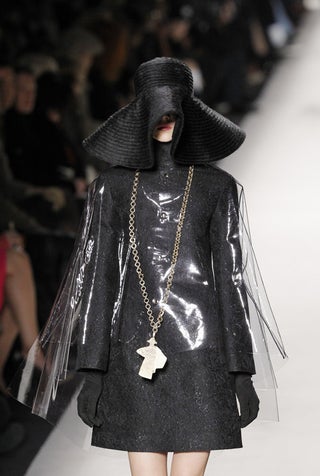 S
Raindrops on plastic...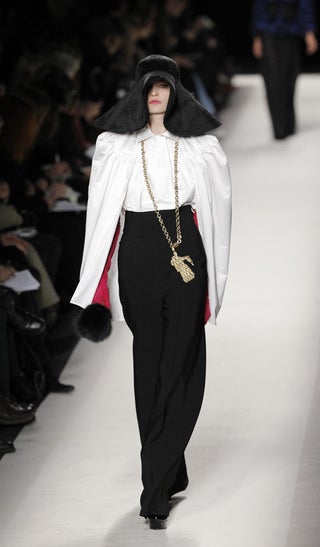 S
And pompoms on mittens!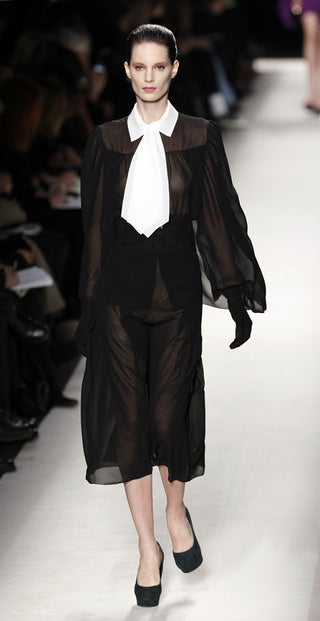 S
When I see this, I'm confused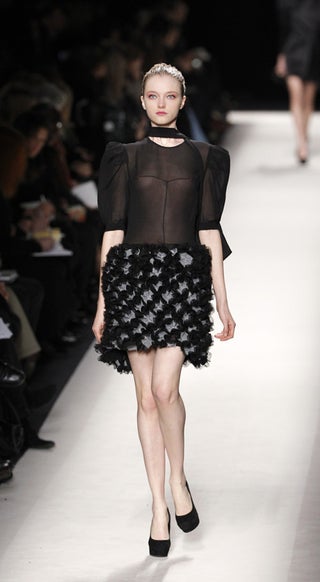 S
Out of focus, and bemused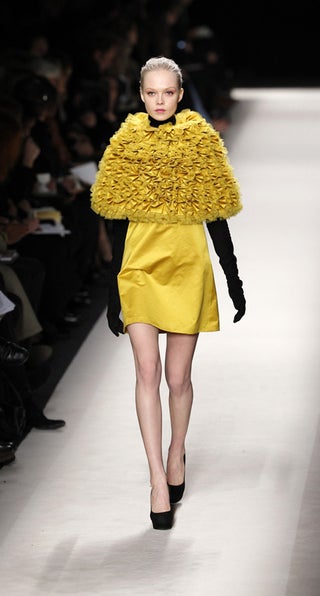 S
And she sports a hornet's nest!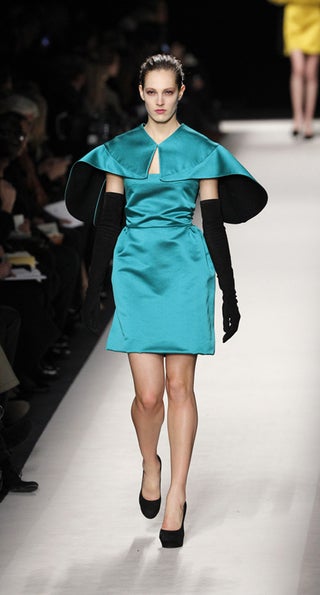 S
This one throws a whirling dervish out of whirl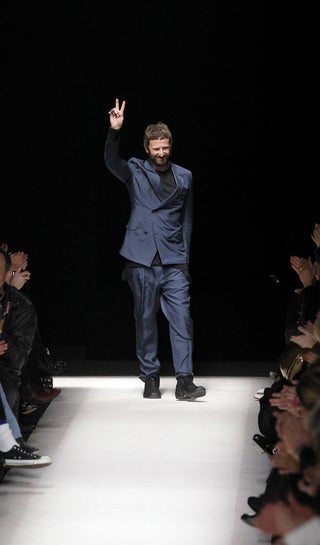 S
How do you solve a problem like Pilati?!


[Images via Getty.]