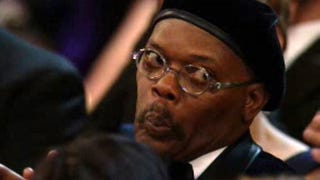 Clocking in at around three and a half hours, last night's 82nd Annual Academy Awards was long and, for some celebs, boring (interpretive dance!). Here, we've collected some of our favorite reaction shots during the ceremony.
Samuel L. Jackson was so over it.



As was Morgan Freeman, who seemed like he could use a nap.



And then there was George Clooney, aka Oscar the Grouch.