Clean, modern… rectangular. Those are the buzzwords for Stella McCartney's show in Paris this morning. Which means: Boxy jackets, boxy coats, boxy vests, boxy dresses. In other words: Hated it!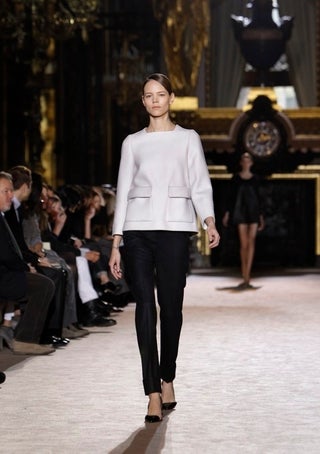 S
A square-necked top and slim-cut pants: Contrasty, easy-to-wear pieces that are edgy, but not fussy.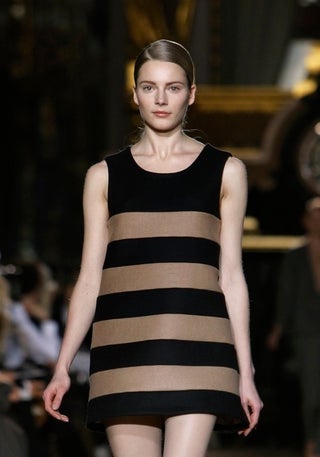 S
Weird, how did a 1920s swimming costume end up on the runway?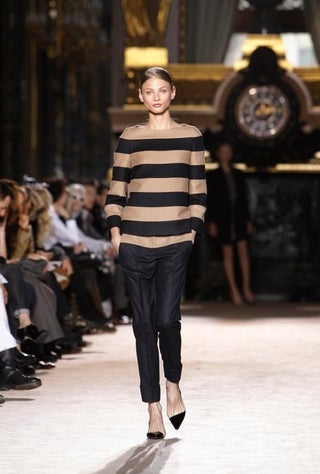 S
While I can appreciate that some might dig this nautical-inspired look, I'll be honest: I don't like it. What's new and exciting here? Can't you recreate a similar look by shopping at Lands' End?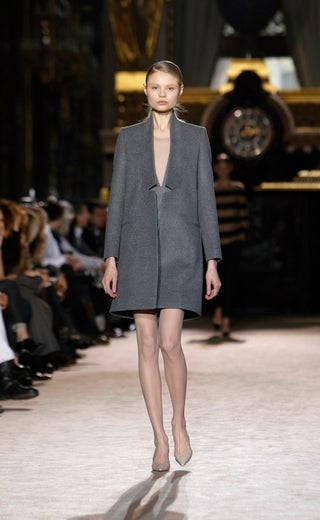 S
Simplicity can be elegant. It can also be a little dull. I'm sure the fabric feels great, though — the luxe comes through, even in pictures.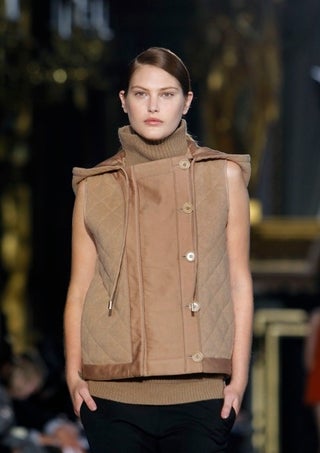 S
A square quilted vest with off-center buttons is sporty-chic. And yawn-inducing.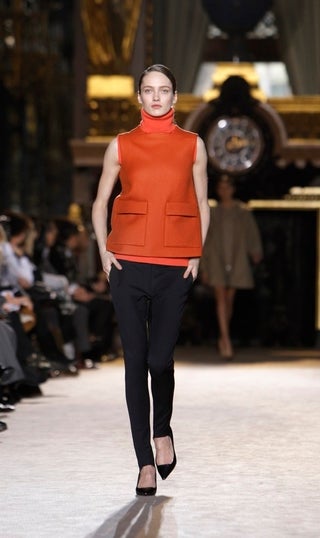 S
There's something a little mod and a little '70s about this acid orange top — Carol Brady meets crossing guard?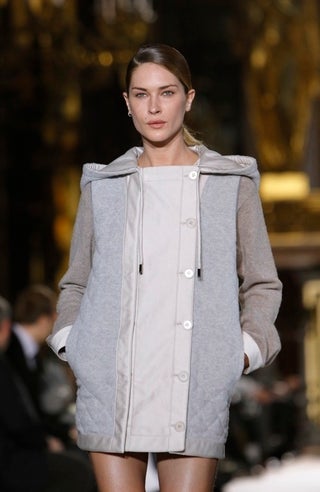 S
Okay, okay — I like this cozy-looking hooded parka thing. Might be best worn with pants, however.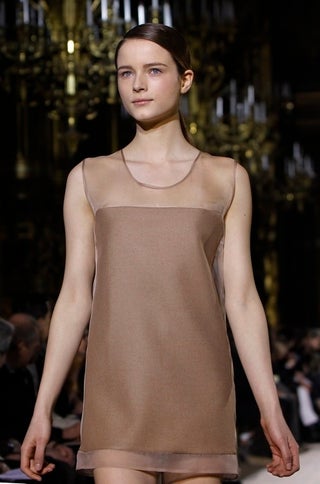 S
For a person who loves brights, glamor and embellishment, looking like a rectangular foundation compact has no appeal.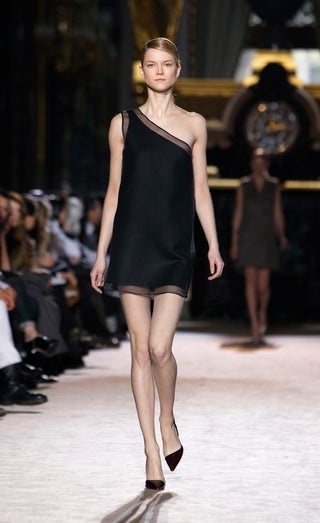 S
Fans of minimalist, understated dresses, rejoice! Quietly, and without expression.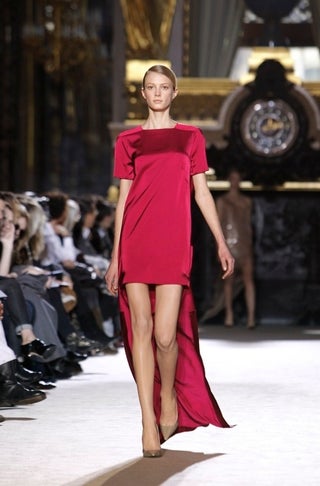 S
Love the color — the only thing good about this. Mullet dresses were seen on the Blumarine runway as well. Sign of the apocalypse?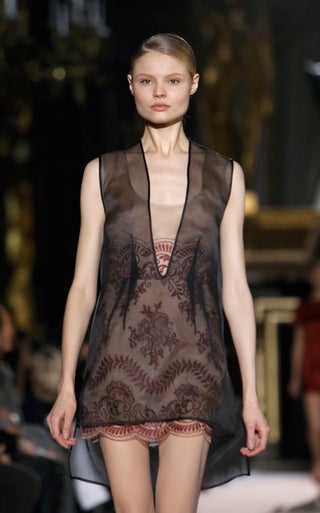 S
If you've ever wondered how a nightie slash slip could be un-sexy, here's how.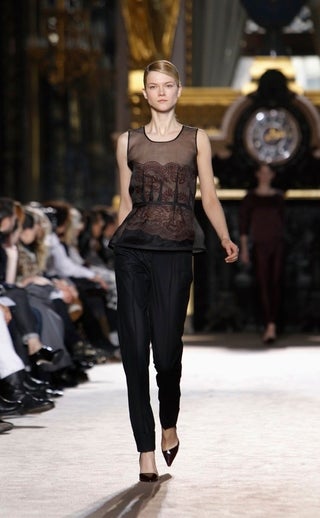 S
Oh, this is elegant an interesting, and would look great on Gwyneth or Vicky B. Just add oversized glasses and a toddler.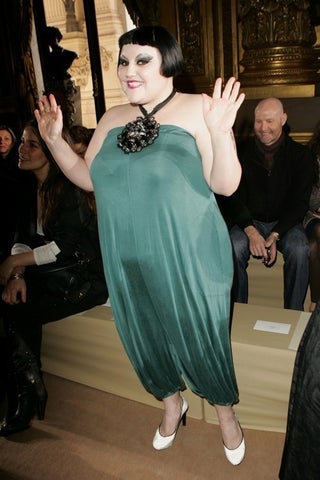 S
Beth Ditto was there! Not exactly a person I associate with "minimalism" or "restraint."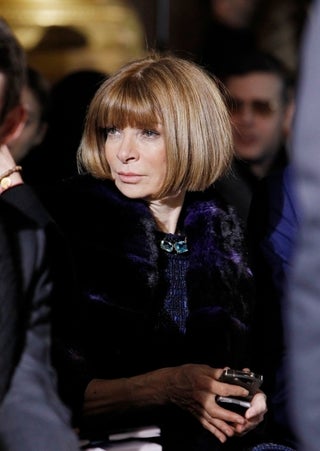 S
Fur + glare = classic Anna.
[Images via Getty.]