Okay, let's do this thing. First of all, let's just admit it: the red carpet was confusing. Even the Good stuff was confusing. Even the "safe" stuff was confusing. And all the woman-eating sea creatures? Extremely confusing.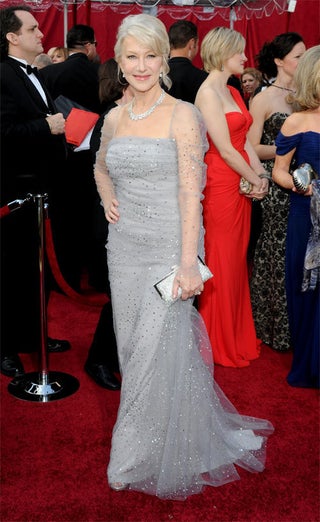 S
Death, taxes, Helen Mirren looking discreetly dazzling while the TV commenters simper, "age-appropriate." Let's stick with, dame-appropriate.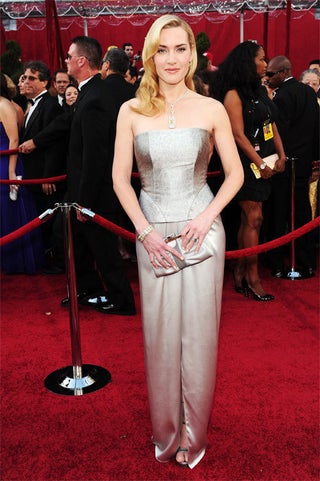 S
Silver was BIG, in case you haven't heard. Saying Kate Winslet's YSL isn't my absolute favorite of her sleek red-carpet looks is like talking about a "minor" Beethoven symphony: it's all relative.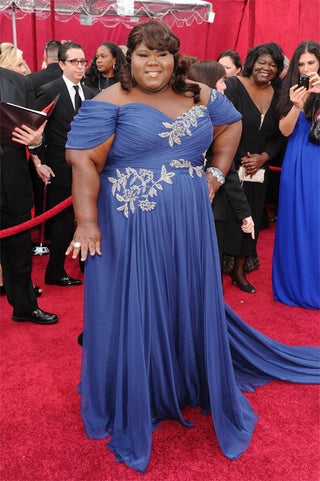 S
Screw porn, Gabourey Sidibe's drapey Marchesa was a money-shot even on this red carpet.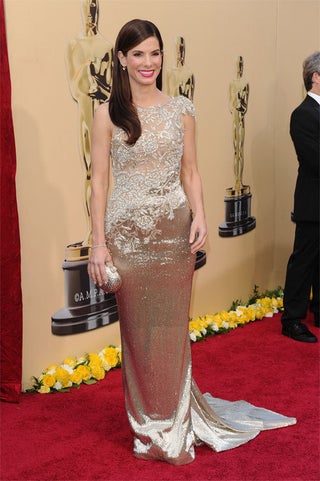 S
'It's the dress that looks fantastic, not me', Sandra Bullock told the press, but I respectfully disagree: while the Marchesa itself didn't send me, I still thought Bullock, with her vintage styling, looked overall amazing.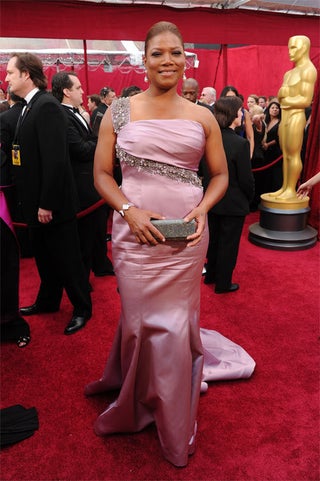 S
Ditto Queen Latifah: she transcends a slight case of the bridesmaids!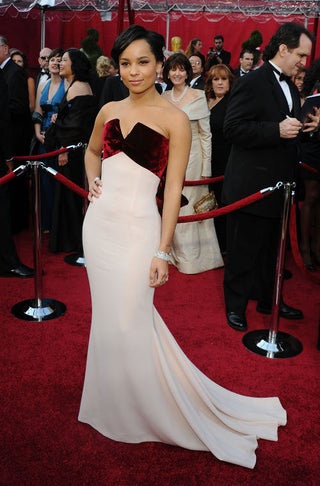 S
Zoe Kravitz's Old Hollywood elegance could teach other young red carpeters - or older ones, for that matter - a thing or two.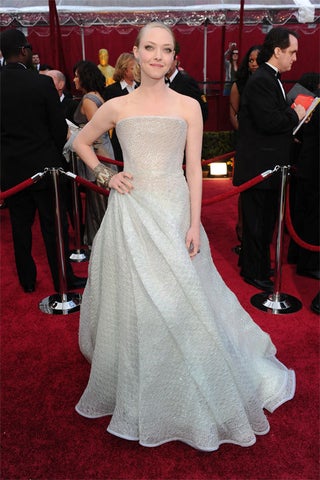 S
Amanda Seyfried and J.Lo wore similar Armani Privé sea foam: Seyfried's, however, was pure pretty.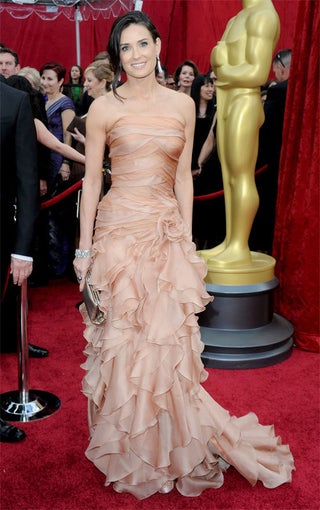 S
Part of the blush brigade, Demi Moore's Atelier Versace almost goes over the top into Mattel territory: minimal styling and a hit of nude keep it grown-up.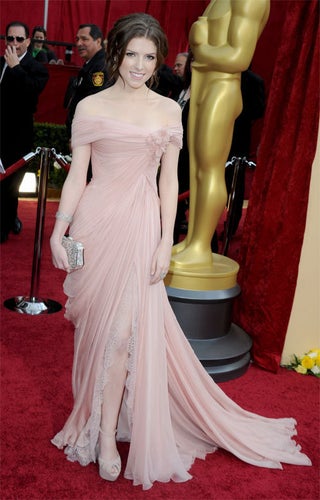 S
Anna Kendrick - who seems to be enjoying glam more than any young star on the red carpet this season - walked the same line in Elie Saab, but totally embraced the goddessy girliness.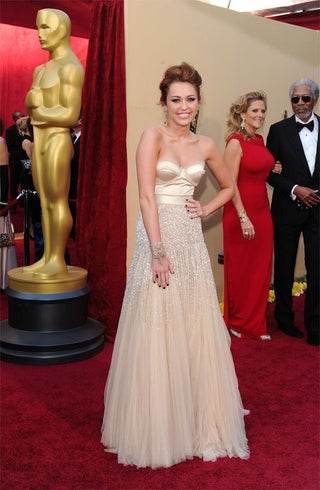 S
No lie, I sort of wish Miley would start going a little more youthful and less dress-up - but I do like this Atelier Versace, in the evening's approved sparkly neutral palette.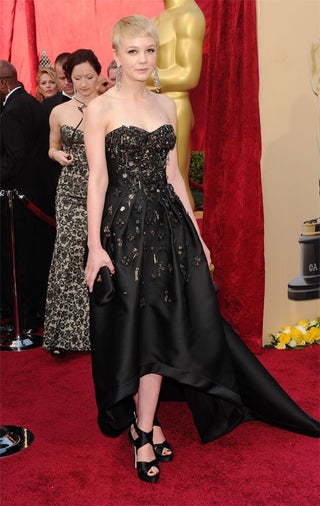 S
Carey Mulligan is making a name for her fun - but not too dangerous - risks: take this charm-encrusted Prada!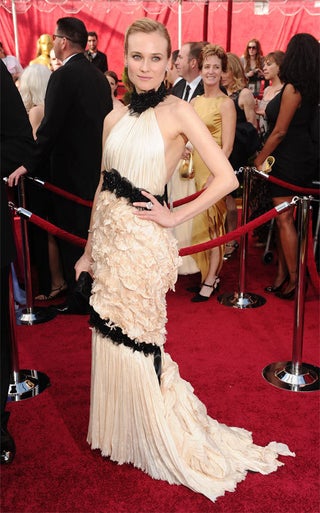 S
Diane Kruger, per usual, makes high-concept Chanel look easy.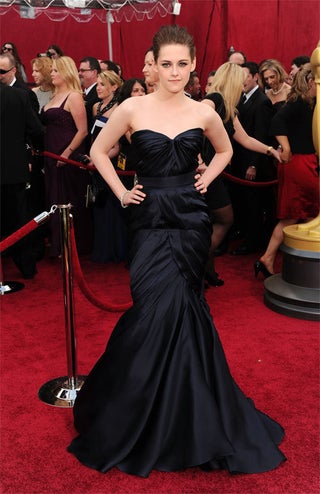 S
This Monique Lhullier is a bit mature, maybe, but it's rare that Kristen Stewart looks so at ease while puttin' on the dog.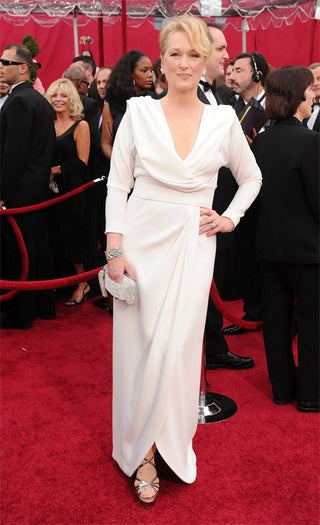 S
I don't know what I like more: Meryl's elegant jersey, or the fact that it's a Chris March!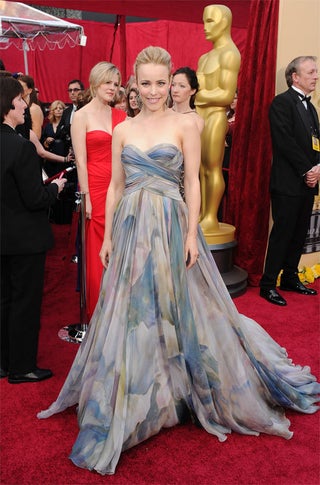 S
Rachel McAdams' watercolor-hued Elie Saab made for a pretty hit of print.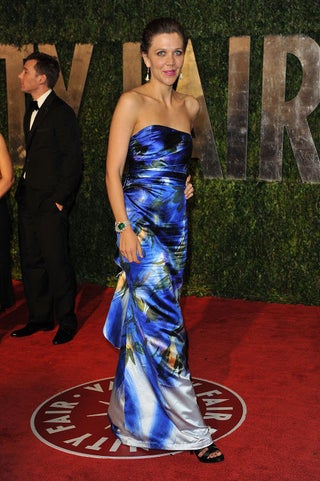 S
Ditto the slightly edgier Dries Van Noten sported by Maggie Gyllenhaal.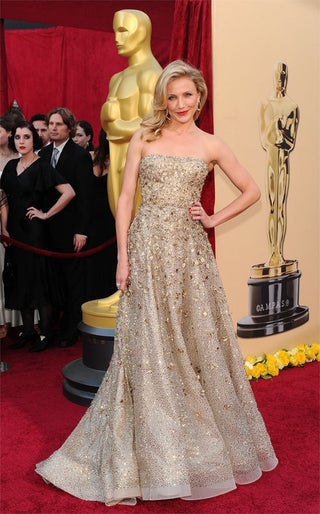 S
Cameron Diaz went for full-on stunning in Armani Privé.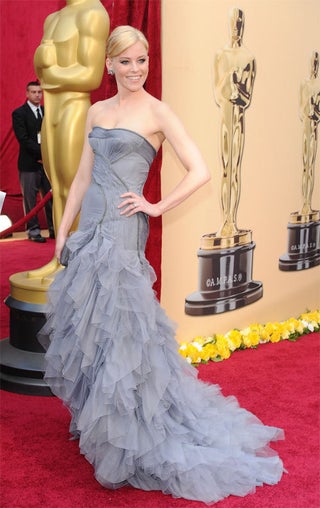 S
As did Elizabeth Banks: the contrast of dove and glam is especially effective in her Versace!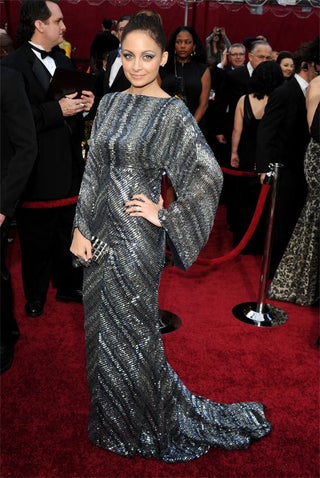 S
Nicole Richie, at her best: this Reem Acra caftan-ish gown shows skin isn't necessary. (I mean, it is for life. Just not for glamor.)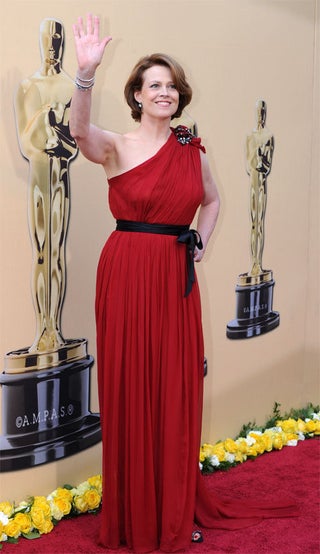 S
Is anyone else slightly distracted by the brooch with the bow on this Alber Elbaz? Yeah, yeah, Sigourney looks regally rad.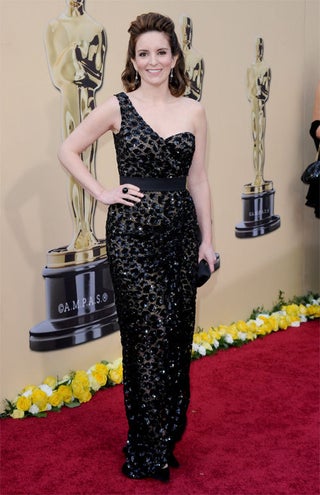 S
As is her wont, Tina Fey goes for classic bombshell, this time in Michael Kors.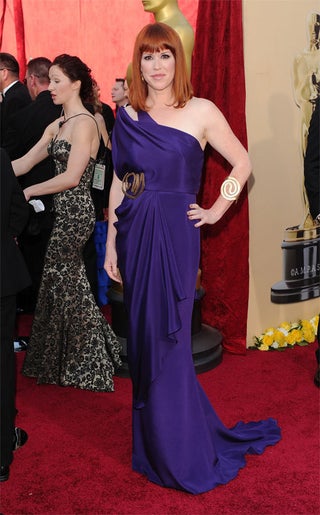 S
While Molly Ringwald's gown - with its Calder-esque embellishment! - was among my favorites of the evening, does anyone else wish she'd skipped the Cleopatra 'do?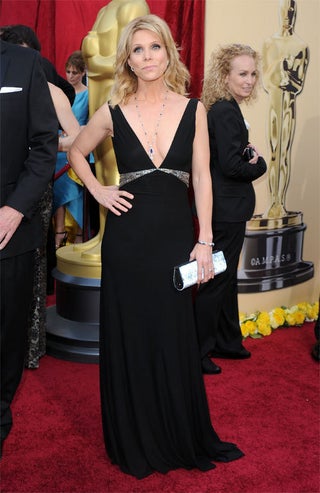 S
Cheryl Hines' Pamella Roland is a perfect foil for her pendant.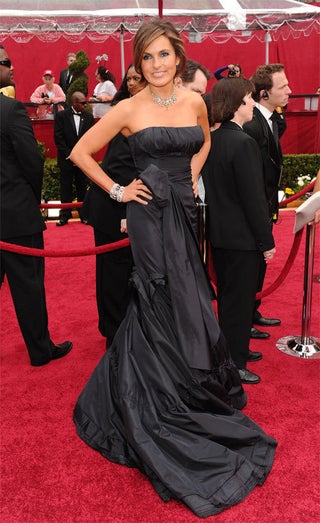 S
Mariska Hargitay is totally at ease in her slightly-deconstructed Vera Wang.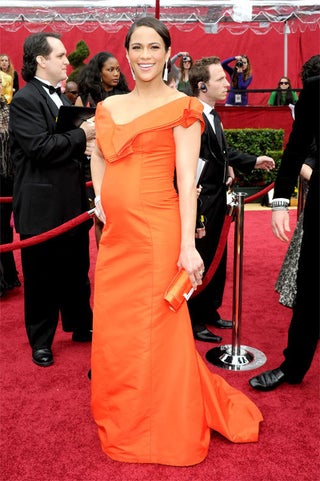 S
In Carolina Herrera, Paula Patton looks flat-out gorge.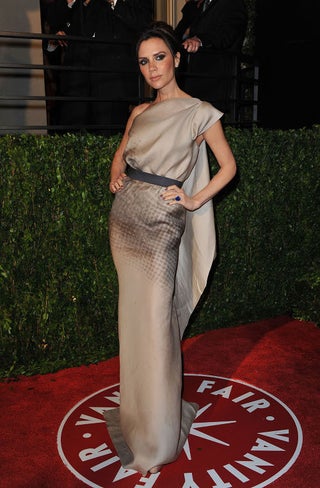 S
Victoria Beckham is a great ambassador for her own, elegant design.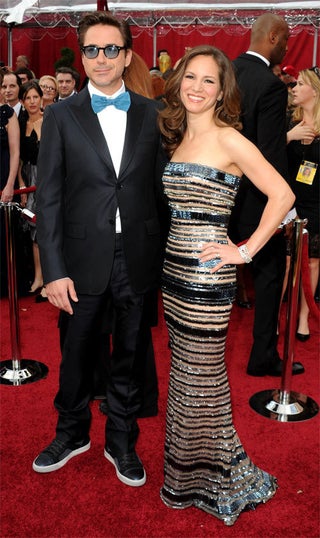 S
NB: this nod is purely for Susan Downey's sequined column and has nothing to do with the goofy 13-year-old boy at her side.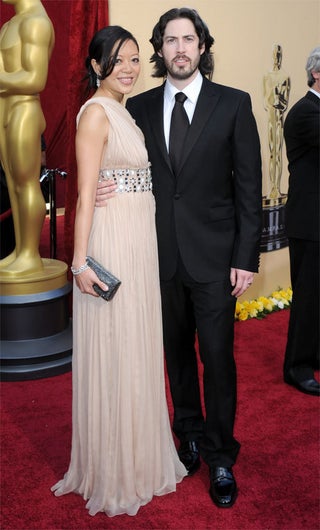 S
Also in couples: can we say how great and quietly elegant Michele Lee (with Jason Reitman) always looks?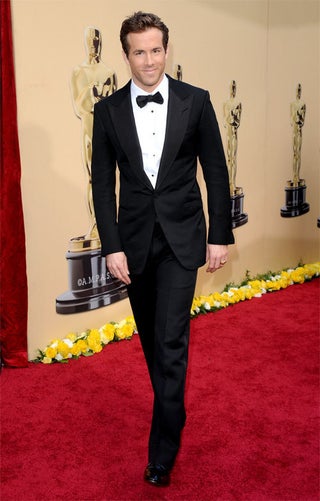 S
Okay, I totally "get" the Ryan Reynolds thing. (In Tom Ford.)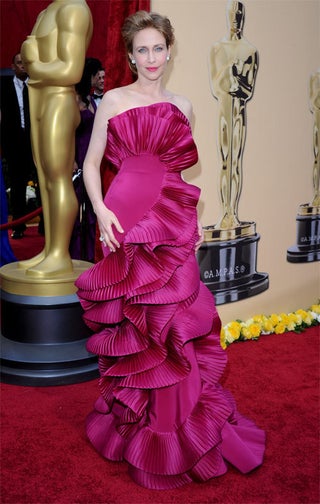 S
Okay, now on to the more controversial portion of things! Vera Farmiga is one of the few women in the world who not only wouldn't be worn by this exuberant Marchesa, but totally makes a case for it.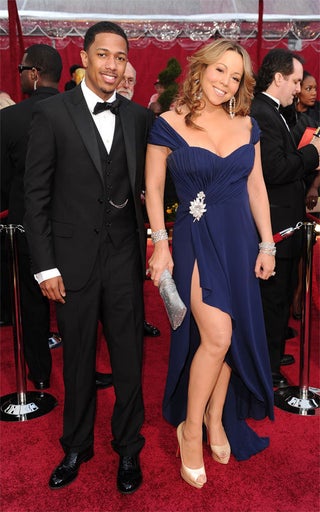 S
Mariah's leg-fest is already getting 'net-slammed. I think it's awesome.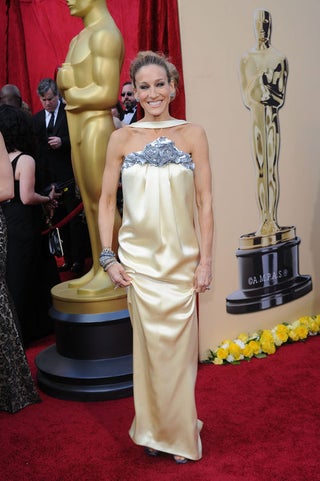 S
As to SJP...I like her Chanel from the front. Other angles will appear on other lists.


[Images via Getty.]