Perhaps as a testament to the ceremony's name, the stars showed up at last night's Independent Spirit Awards wearing everything from ball gowns to blue jeans.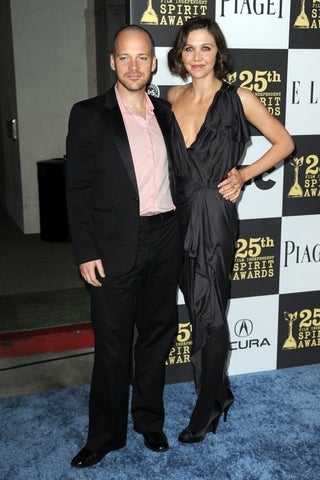 S
Maggie Gyllenhaal went a bit formal, while her husband, Peter Sarsgaard, dressed down a bit by going sans-tie.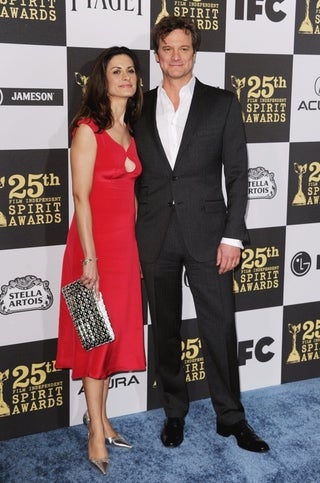 S
Colin Firth ditched the tie, as well.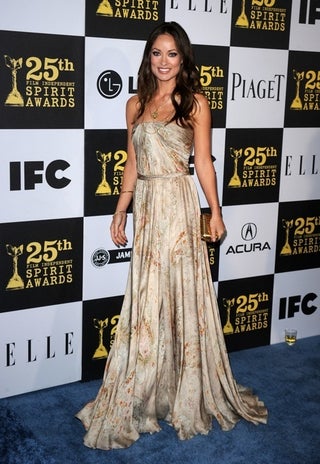 S
Olivia Wilde's gold ball gown was perhaps the fanciest frock of the night.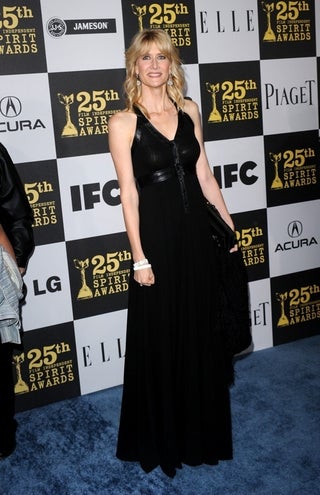 S
Though Laura Dern's long black gown was fairly glamorous as well.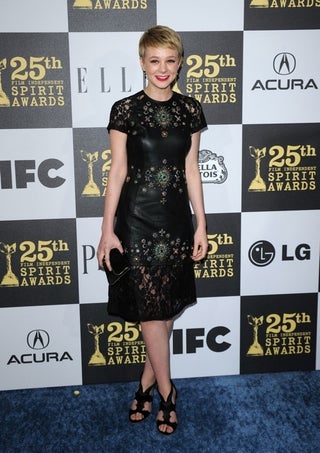 S
I'm a bit torn on Carey Mulligan's dress. What do you think?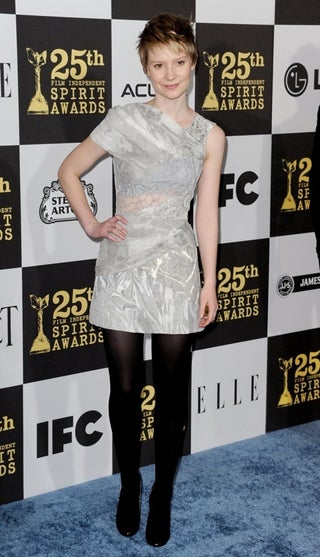 S
Mia Wasikowska's get-up is young and fun and one of the many metallics seen on the carpet last night.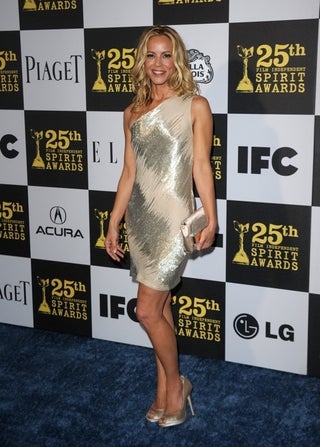 S
Maria Bello goes gold...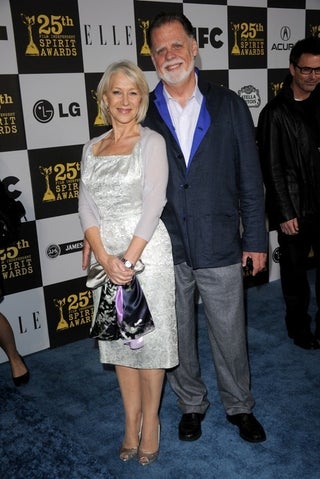 S
...while Helen Mirren, seen here with her husband, Taylor Hackford, opts for a silvery shimmer.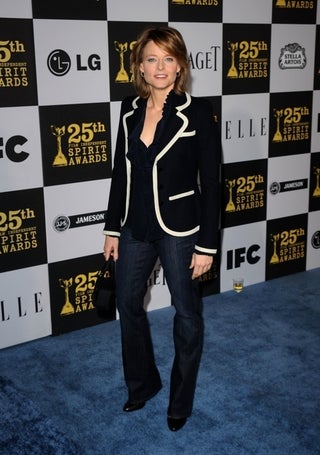 S
Jodie Foster's black blazer/blue jeans combo was a popular choice for the show...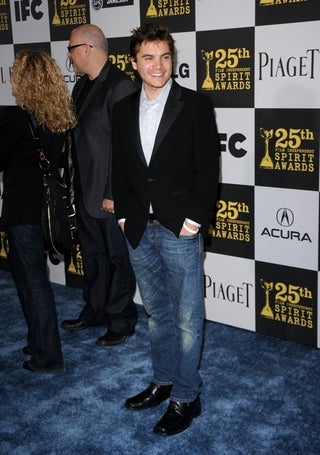 S
As seen here on Emile Hirsch...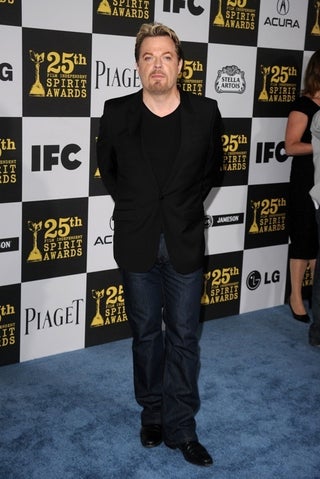 S
And here on Eddie Izzard.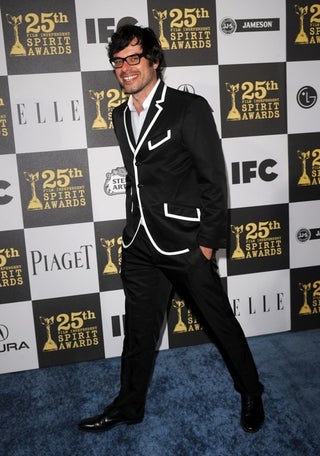 S
And Jemaine Clement's jacket is similar to Jodie's, as well.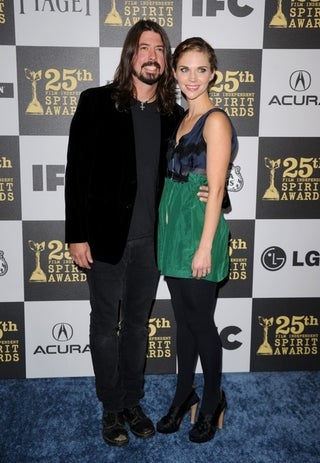 S
Dave Grohl exercised his right as a rock star to wear scuffed shoes on the red carpet.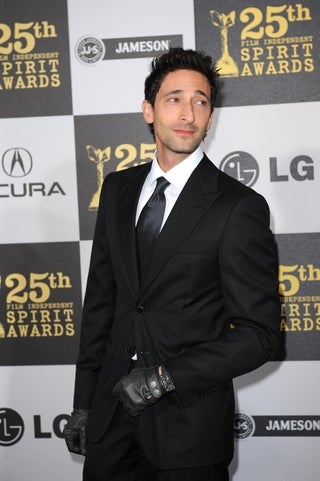 S
Adrian Brody opted for leather gloves...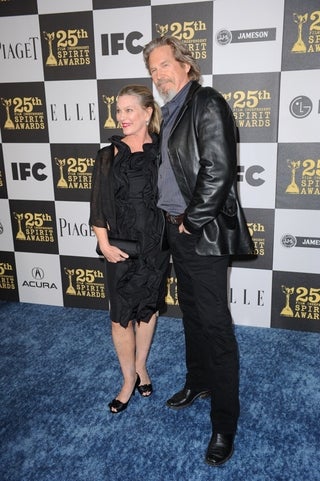 S
While Jeff Bridges went with a leather jacket.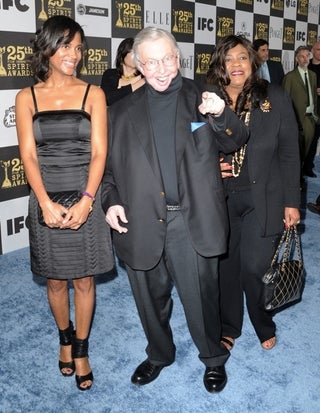 S
Roger Ebert, shown here with his wife, Chaz, and his stepdaughter Sonya, received a standing ovation at the ceremony.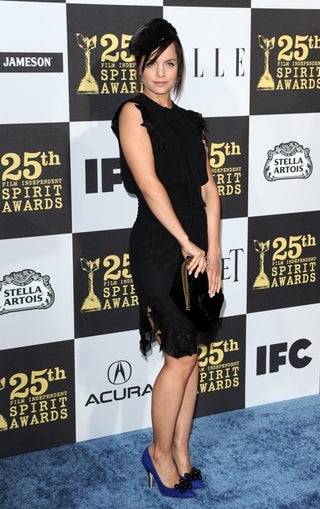 S
Mena Suvari takes a slightly gothy approach...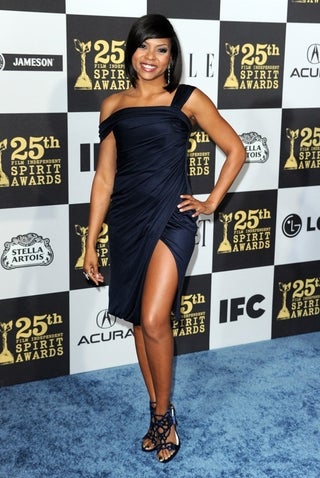 S
...and Taraji P. Henson shows a little leg.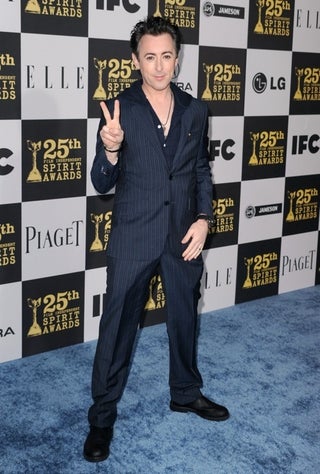 S
Alan Cumming decided to strike a pose...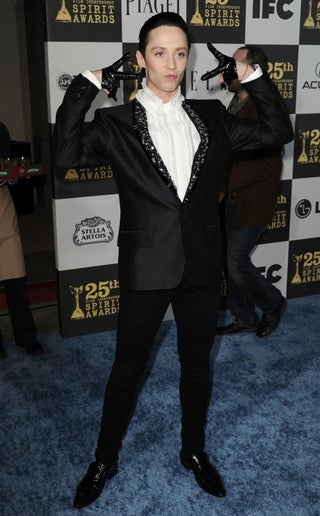 S
Though nobody strikes a pose quite like Johnny Weir, you know?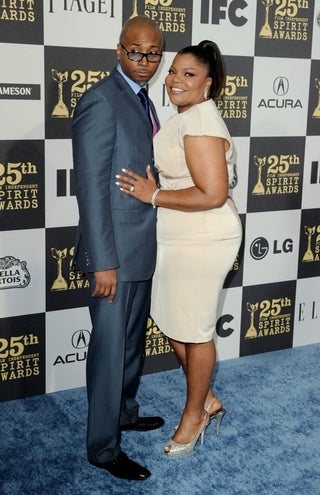 S
But Precious was the big winner of the evening, taking home 5 awards, including one for Mo'Nique.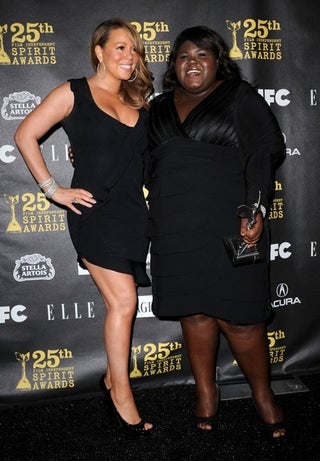 S
And one for Gabby Sidibe, who joked after the show that her next film project would be "world domination."
Gabourey Sidibe, "Precious" Dominate Independent Spirit Awards [Pop Eater]
[All Images Via Getty.]