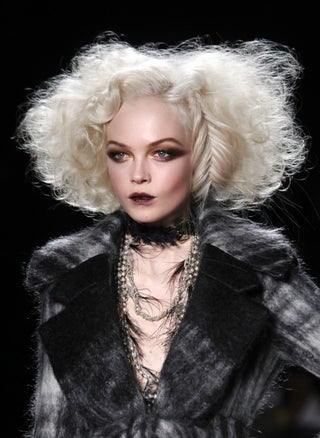 S
John Galliano's Dior fall/winter show in Paris today looked to old Hollywood, but also: Town and country; soft and hard; bold and demure. Pure Parisian glamor. Let's pretend we own estates in the French countryside where the parties never stop!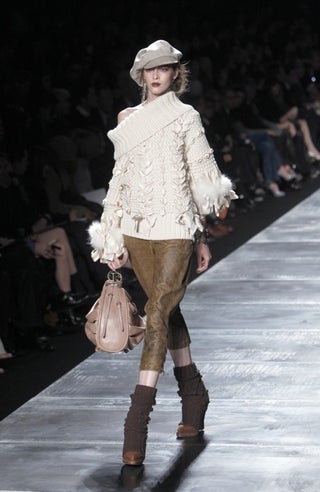 S
Oliver! has really been a source of inspiration all over the place lately.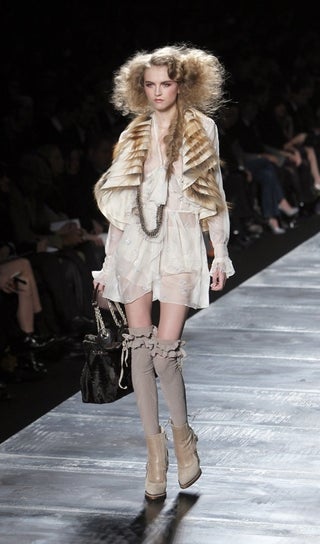 S
M'Lady forgot her pants, but remembered her purse.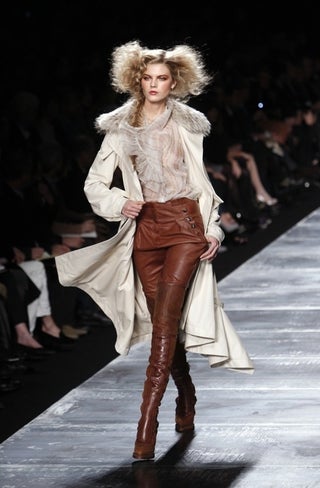 S
Cordelia and her horse were close. Really close. Cordelia liked to get dressed up for her rides, and she could sense that Checkers appreciated it.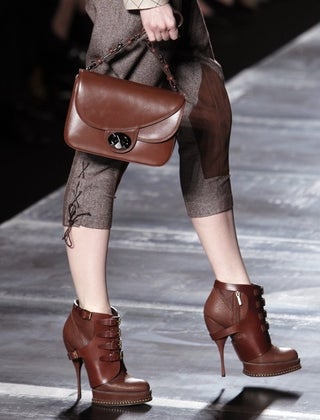 S
An unbridled love of dressage details!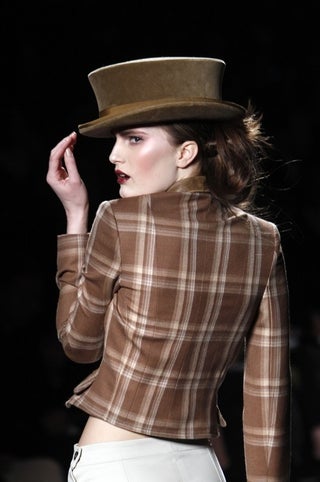 S
"Good day, sir. I said good day."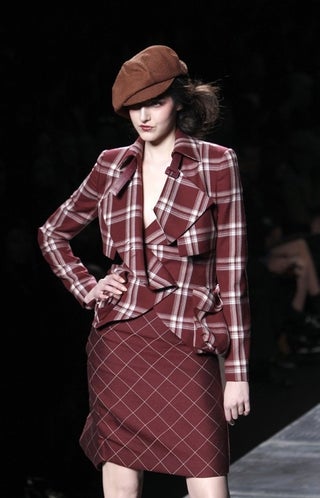 S
Just add goggles and a vintage roadster, and: SOLD.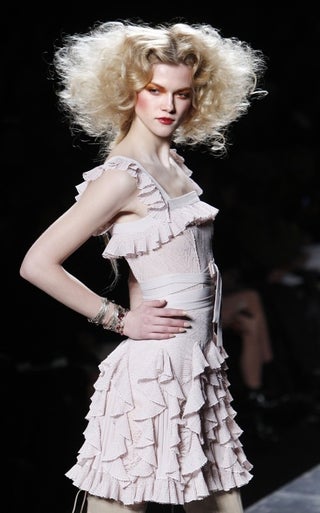 S
Unapologetically girly! A dress designed for dancing until dawn.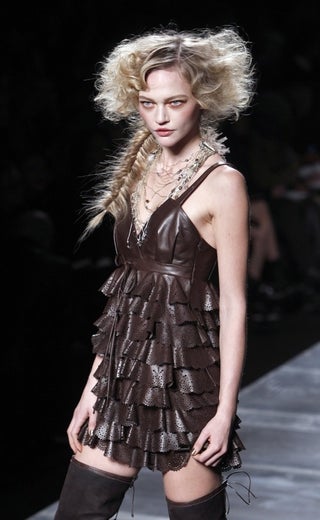 S
The fluttery, perforated leather is cool, but I think this would be better in soft pink. Or white.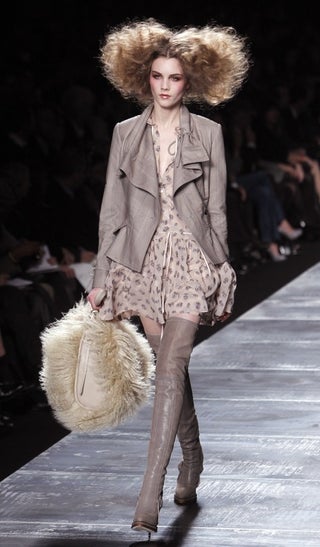 S
Five Awesome Things About This Right Here:
1. The volume and texture of the hair echoed by the volume and texture of the purse
2. The deconstructed motorcycle/blazer rendered soft instead of rigid
3. A neutral color palette that manages to be interesting and not "safe," beige or boring
4. A dress so diaphanous and delicate it's tied with a sliver of a ribbon
5. BOOTS!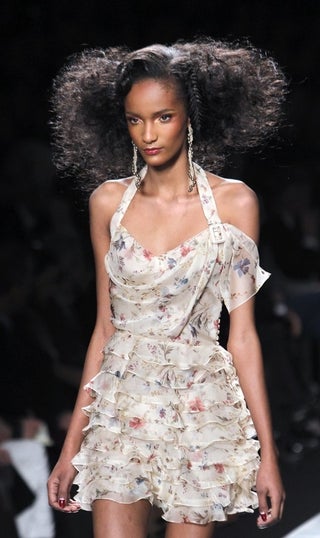 S
You've been planning an intimate party in the formal gardens of your Chateau in the Loire Valley, and you've finally found something to wear. Bravo.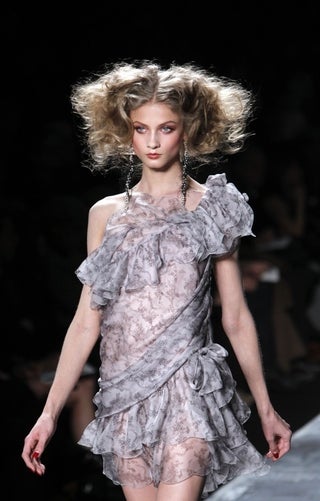 S
Delicate, yet strong; wispy and wonderful!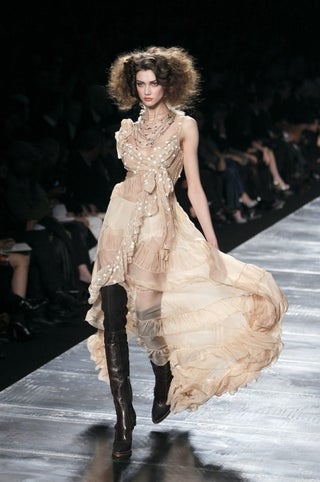 S
Perfect for when you need to have a secret rendez-vous in the greenhouse at midnight.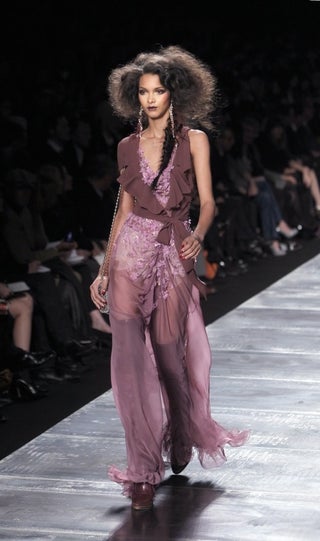 S
Are there shorts under there? Or just granny panties and boots? I don't really understand what's happening here, I only know that I love it. The explosion of tiny blossoms on the filmy fabric? Exquisite.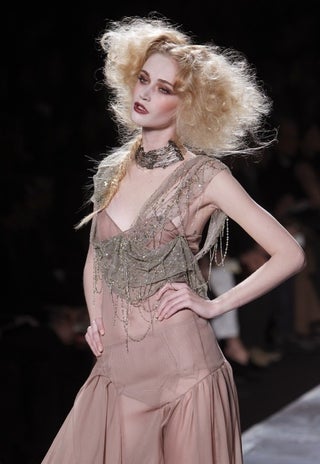 S
"What do you mean, there's no more champagne?"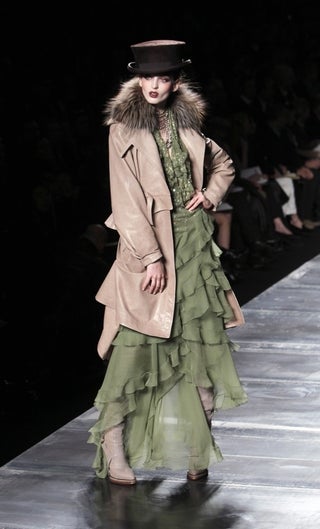 S
Some said Madame was eccentric, but the truth was: She knew what she wanted.
[Images via Getty.]