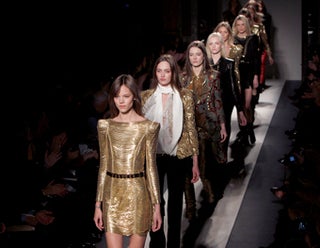 S
A ton of gold on the runway probably says something profound about the state of the economy. I couldn't say, because I was blinded by the light.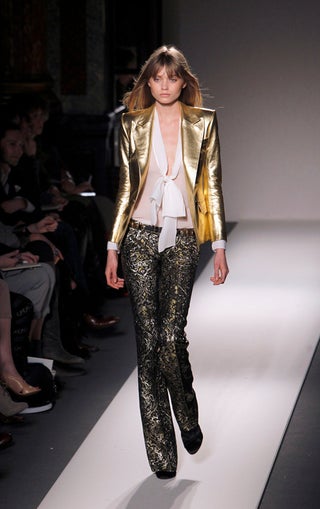 S
Why did I let Midas help me on with my coat...again?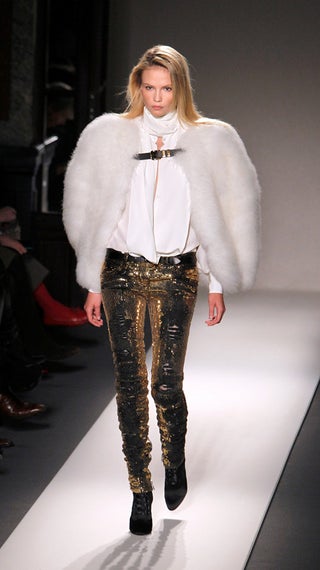 S
Oh, honey, you didn't go home with Midas! We talked about his materialism!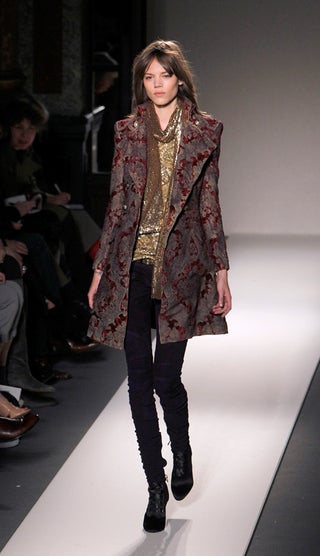 S
And don't think we can't see what's under there!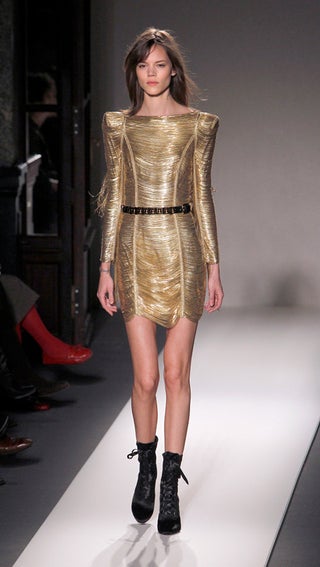 S
You like it? It's a Midas. It's hot...as long as you avoid anything magnetized.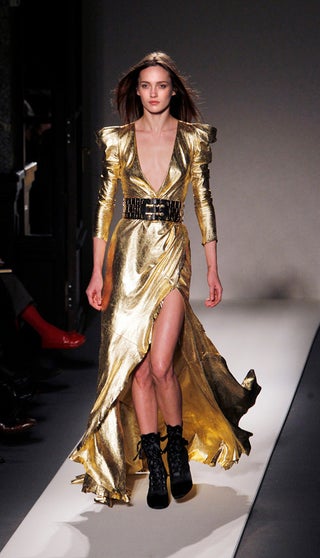 S
This was black. I crashed into Midas on line for concessions. Whatever, it works.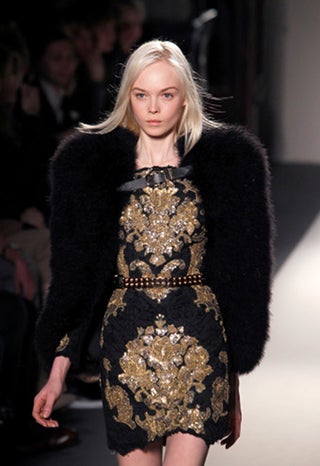 S
Gold: check. Brocade: check. Fur: check. Why do I feel so drab?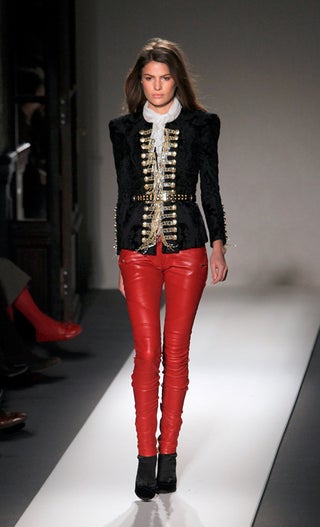 S
Guess who has two thumbs, a Sergeant Pepper costume and doesn't give Midas the time of day? This girl.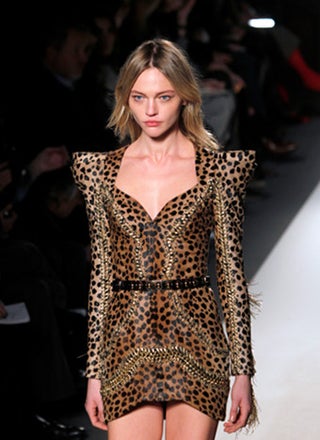 S
Where's Midas?


[Images via Getty.]