Missoni is known for its knitwear, and the Fall/Winter collection doesn't disappoint, as it is filled with bright and beautiful knits. To be honest though, the real highlight just may be the killer sunglasses. Let's take a look: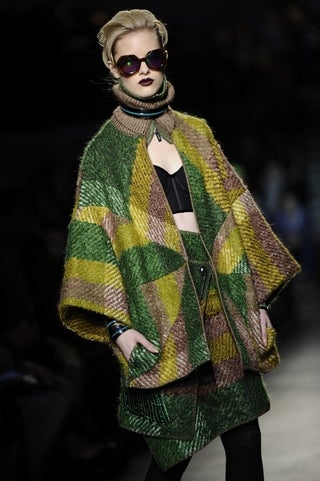 S
After seeing so many collections reach back to the 80s, it's kind of fun to see a collection that looks as though it's made for the hip kids of 2029.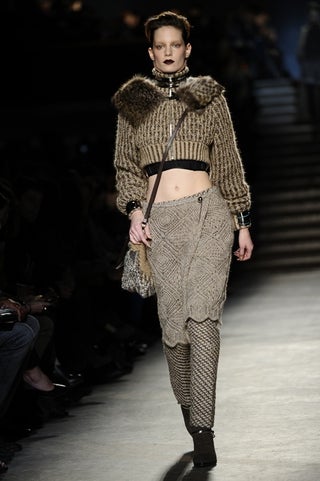 S
Though, as with most collections this year, there's a pretty strong 90s callback going on.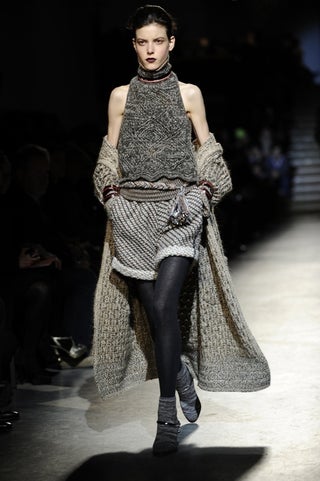 S
I tried to crochet a scarf once and ended up with something that looked like a sad hot dog, so the fact that this is all knitwear kind of blows my mind.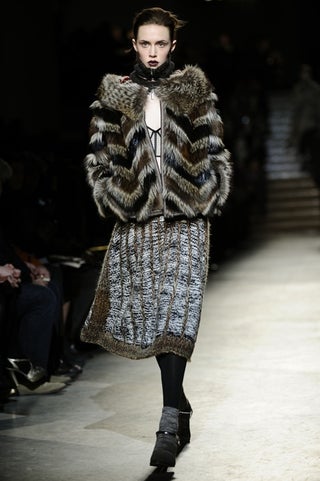 S
Did every designer ever have a meeting and decide to come up with this coat for F/W 2010? I am so sick of this fucking coat and it's not even Spring yet.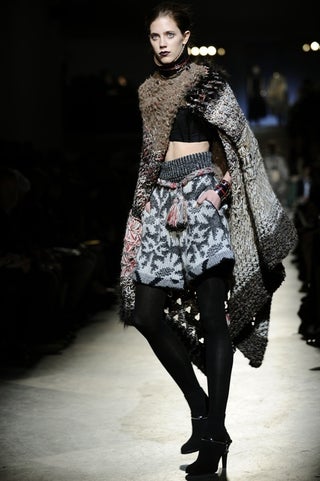 S
This is one of those outfits that you see on the runway and think, "Oh wow, how interesting," though if you saw your friend wearing it in real life, you'd say, "Oh, honey, no."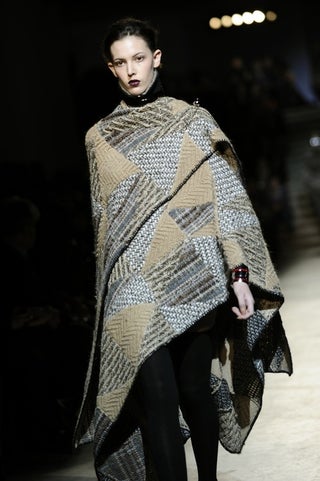 S
The Missoni Snuggie, perhaps?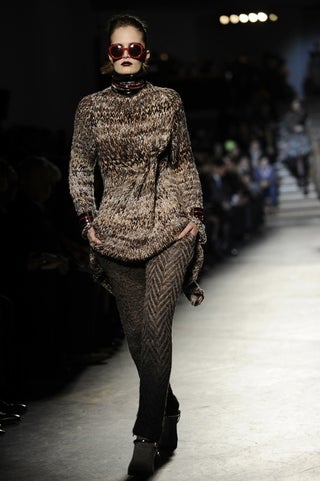 S
Hello, I love you, can you tell me when the knockoff version of these sunglasses will be arriving at Target?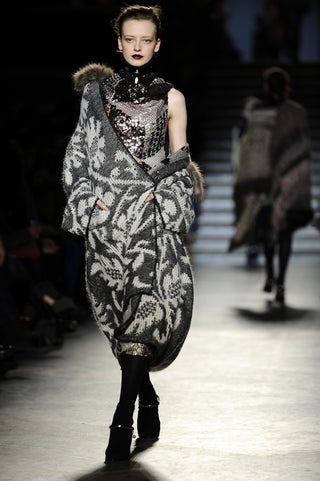 S
I usually do this with my comforter, though it isn't nearly as glamorous.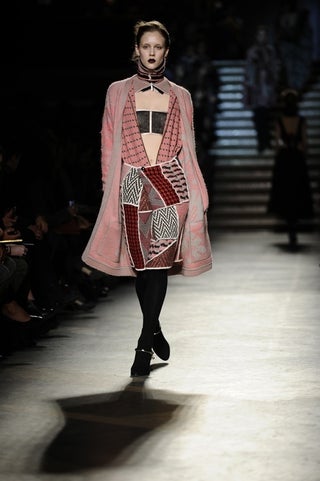 S
I am really not feeling the return of midriffs. It's just so early 00s.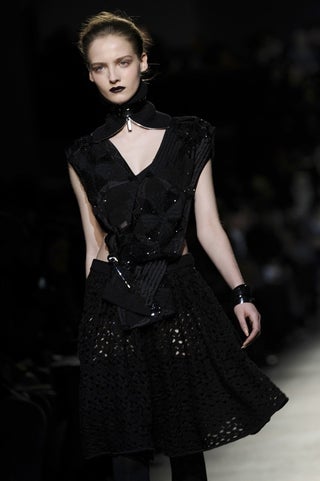 S
Adorable.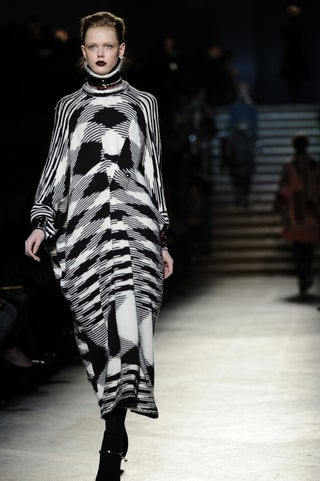 S
This is going to be hard for anyone in the real world to pull off. Tilda Swinton, maybe?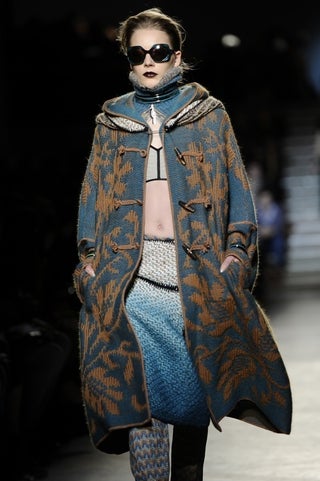 S
Intergalactic, planetary! Planetary, intergalactic!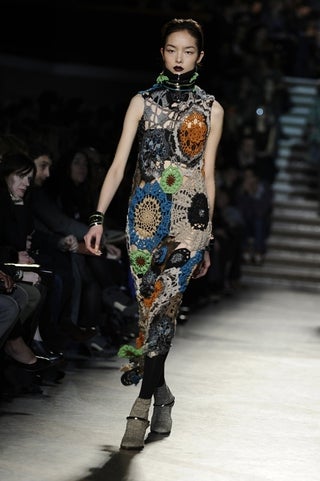 S
Again, the amazing knitwork is really the focus...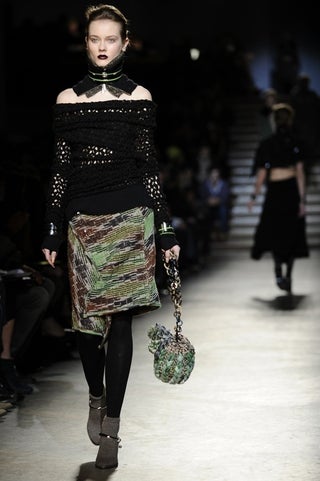 S
...though the accessories are pretty interesting, too.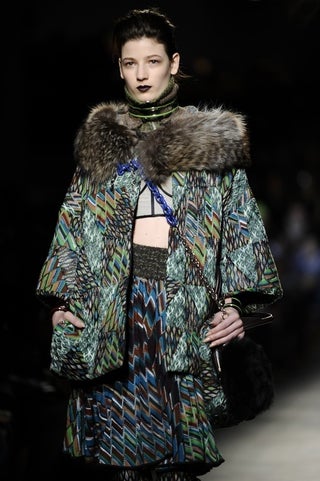 S
The requisite fur.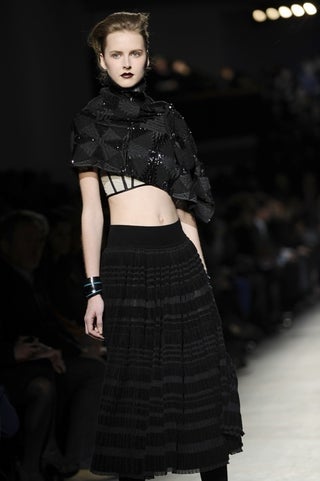 S
I really like this skirt...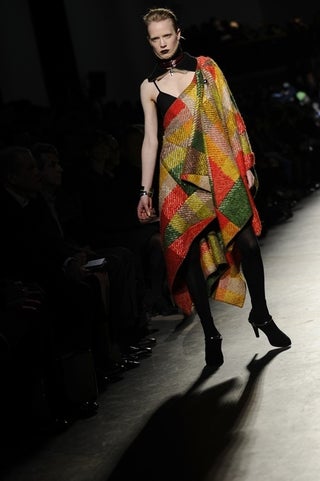 S
But this color pattern isn't one of my favorites.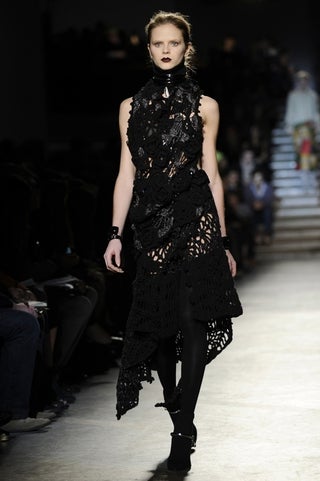 S
You can really see how much work goes into each piece.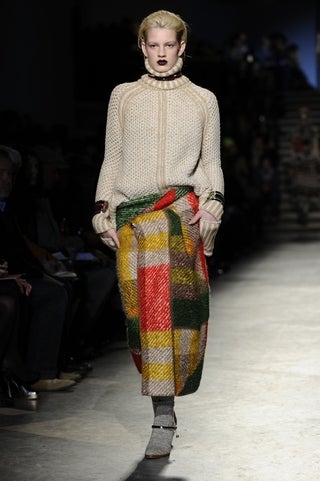 S
It's rare to see something on the runway and think, "Wow, that looks comfortable," but, here it is.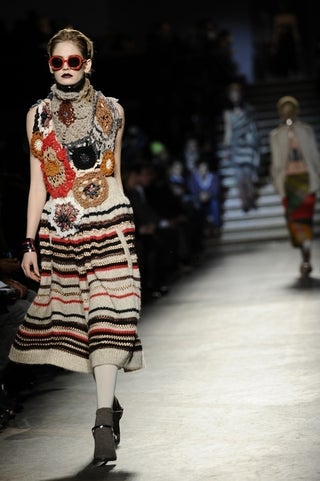 S
Ahh! Rad!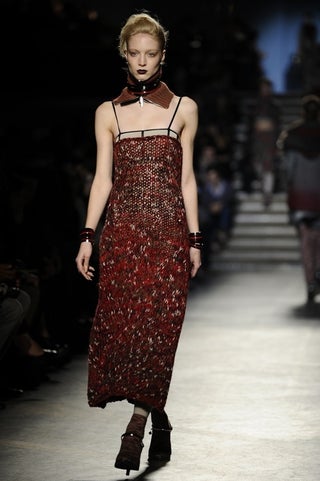 S
Pretty but edgy. I love the bracelets.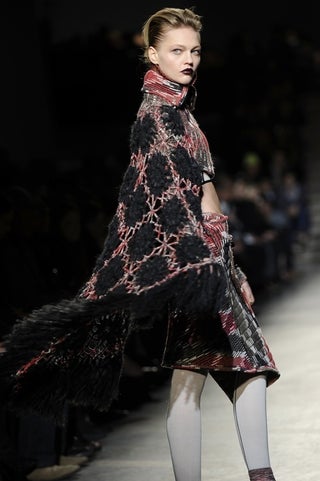 S
This has a bit of a fairytale heroine quality to it.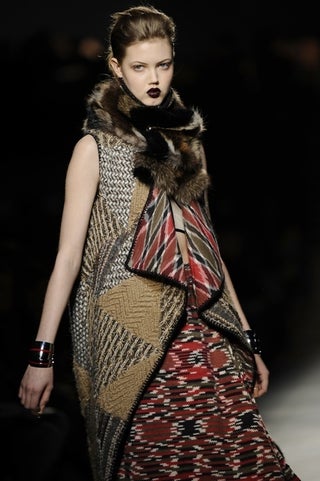 S
While this has more of an evil villain quality, no?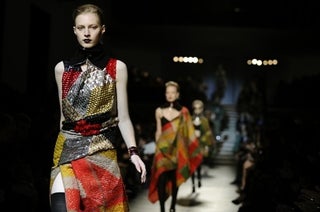 S
This look sort of pulls everything together.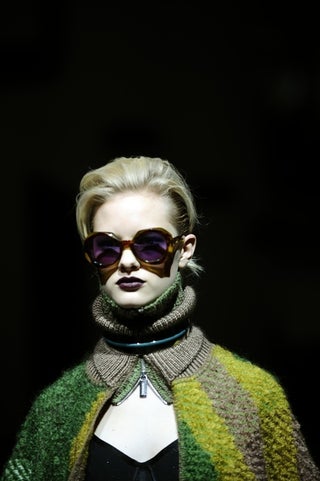 S
And I, for one, welcome our new fashion overlords.
[All Images Via Getty]