Lindsay Lohan and Courtney Love were on hand to watch Roberto Cavalli's Fall/Winter 2010 head down the runway in Milan this morning, which makes sense, as the clothes had a bit of a wild child edge to them: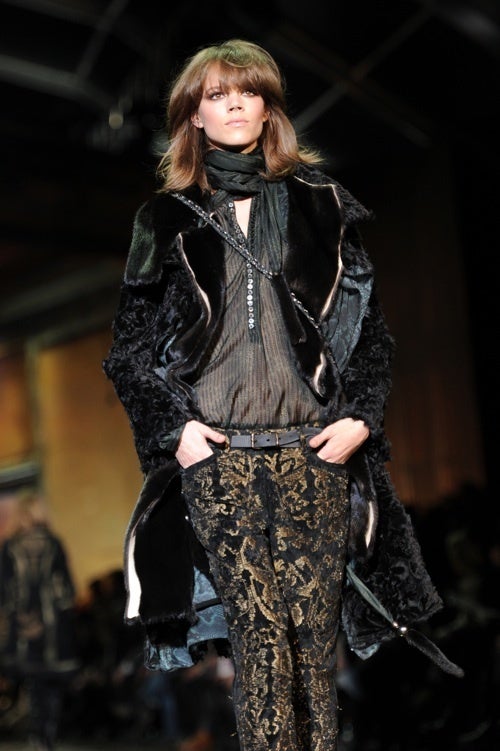 S
The collection certainly seemed to have a rock star quality to it: a little Janis Joplin, a little Grace Slick, a little Stevie Nicks.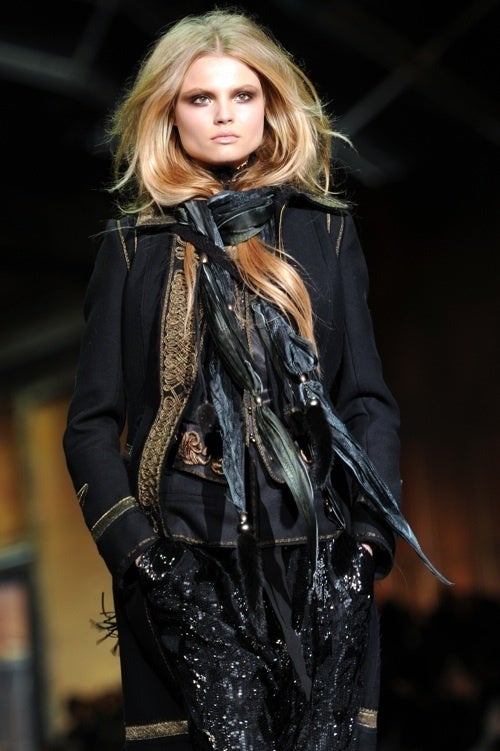 S
There's a lot of layering...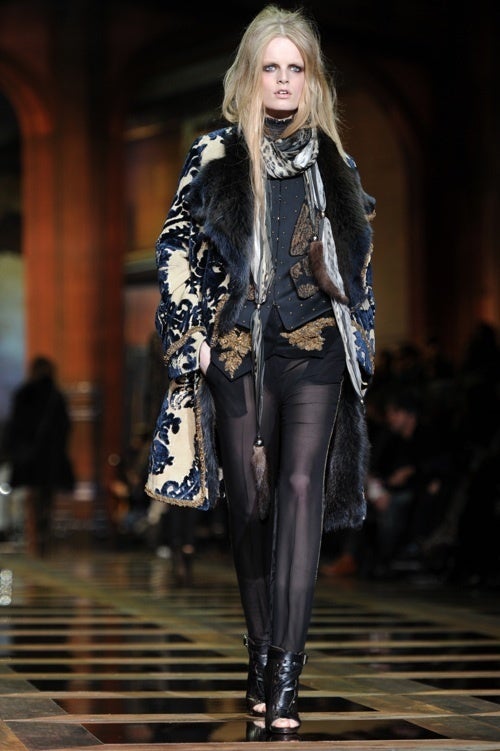 S
And the mixing of textures and fabrics.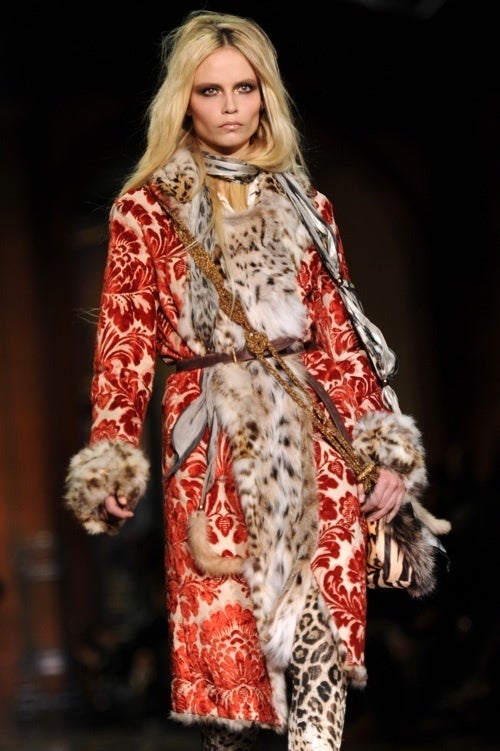 S
Cavalli's clothes typically aren't understated, as you can see.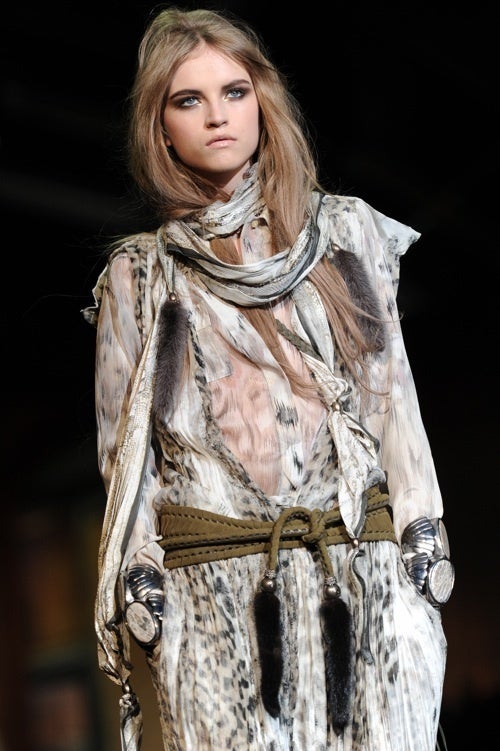 S
There's always quite a bit going on to catch the eye.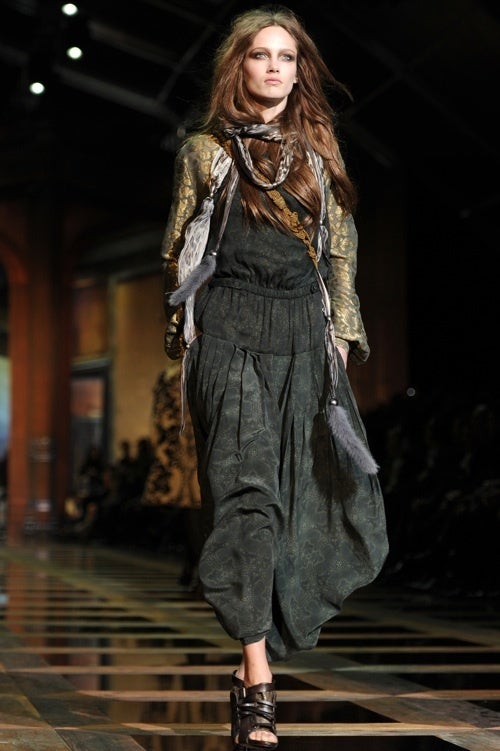 S
Rock on, gold dust womaaaaan!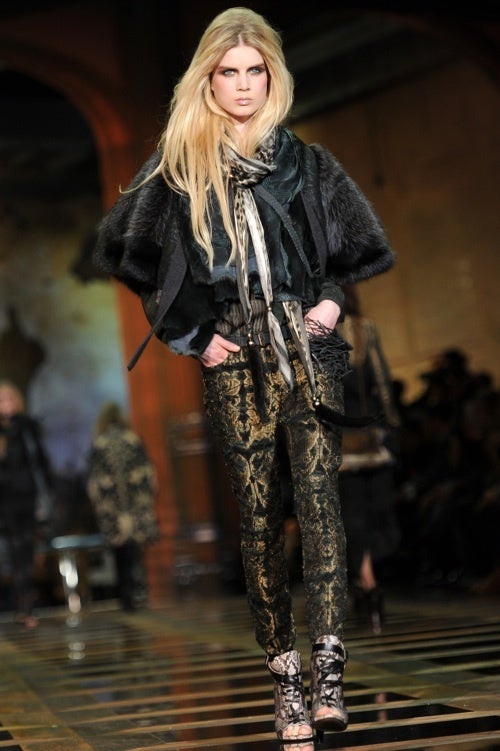 S
Weirdly enough, I can actually see Russell Brand in this outfit. Can't you?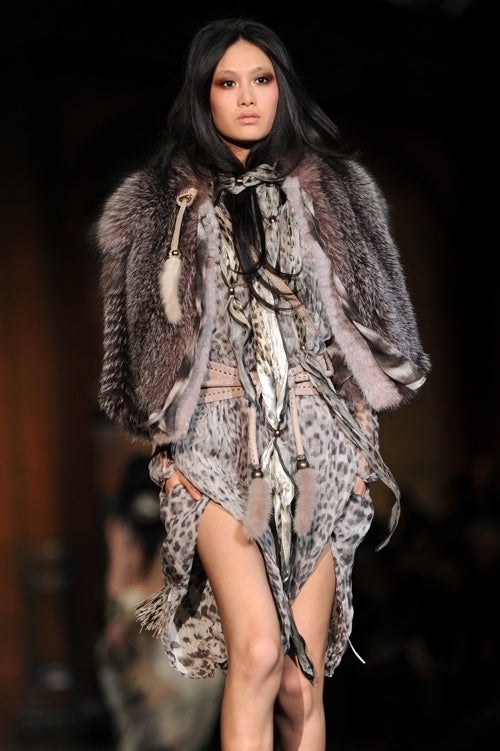 S
This is dangerously close to the no-pants zone, crew.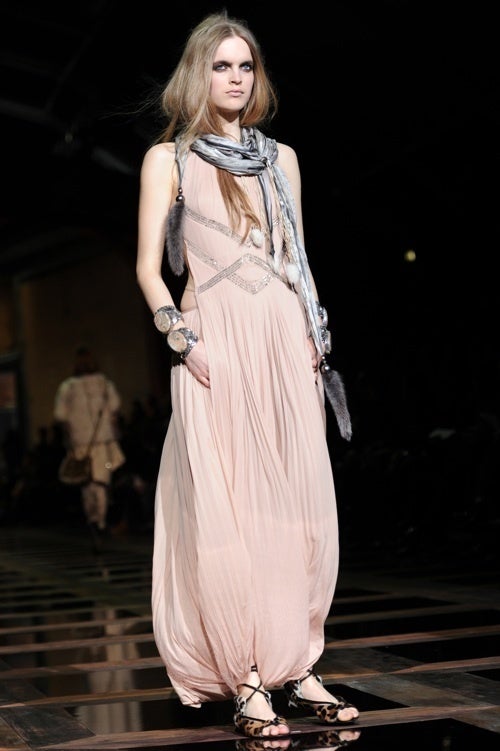 S
Ballerina pink with leopard-print shoes is kind of a fun contrast.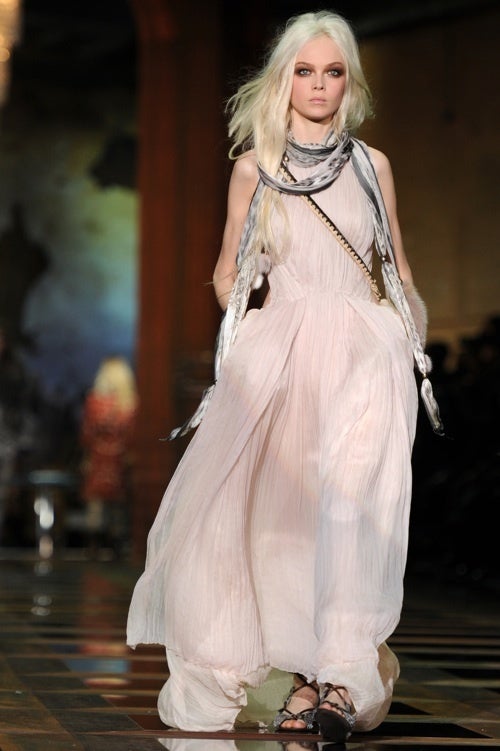 S
A similar dress; the movement here is pretty dreamy.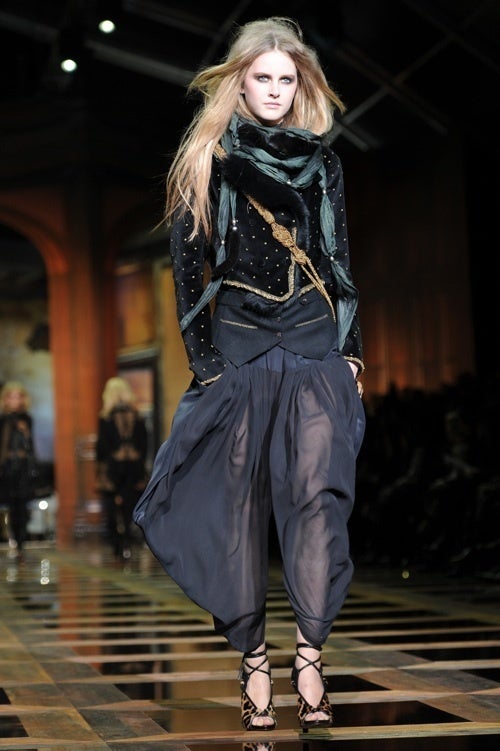 S
Oh, harem pants. You are never going away, are you?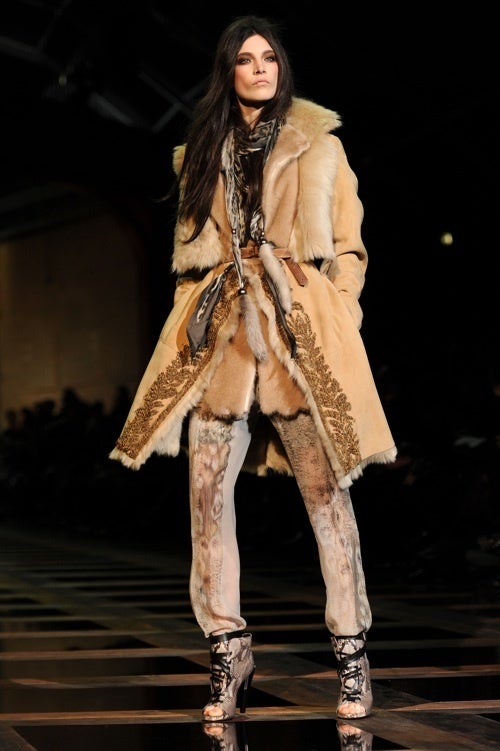 S
"We're not groupies, we're Band-Aids."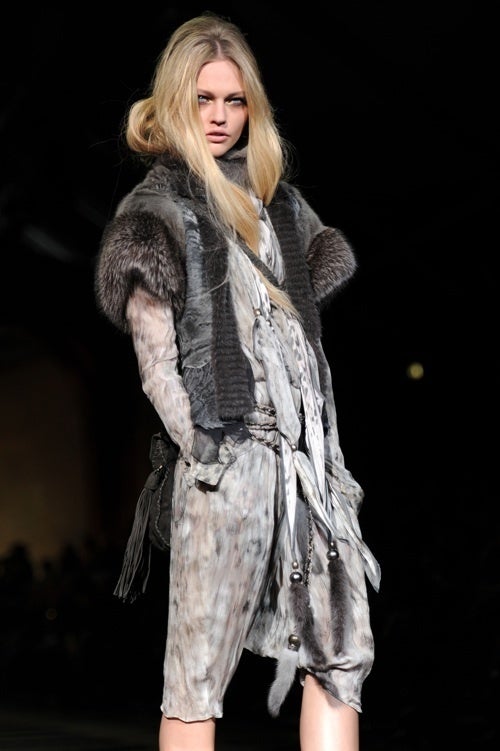 S
I'm not really sure what's going on here.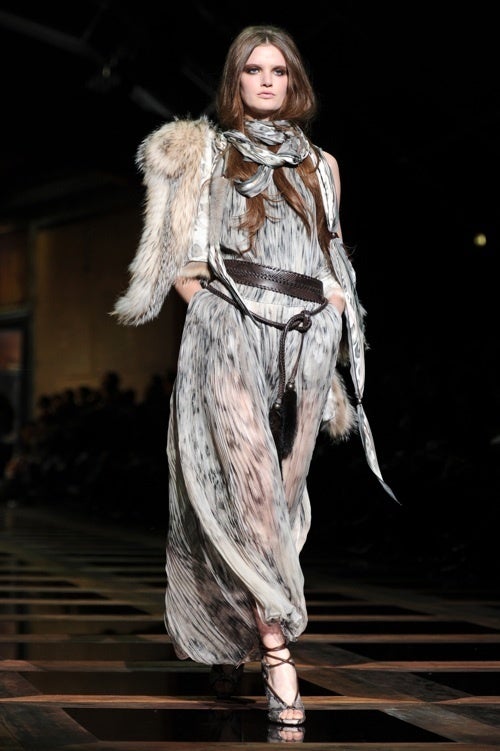 S
And I don't really get this one-shoulder fur look, either.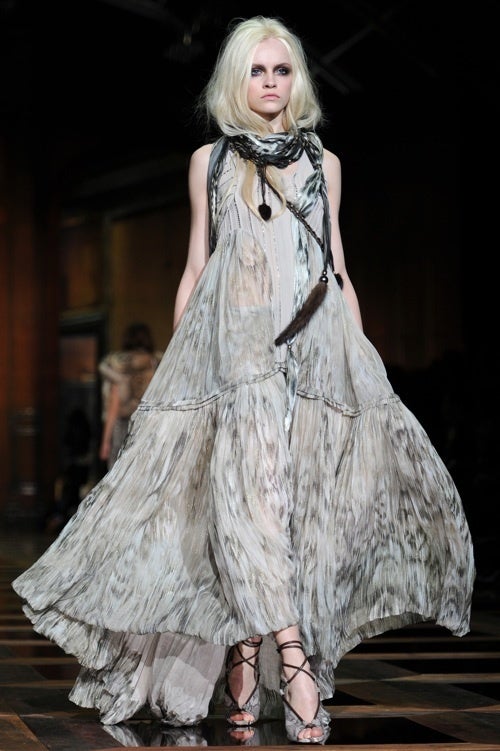 S
Though I love the drama in this dress...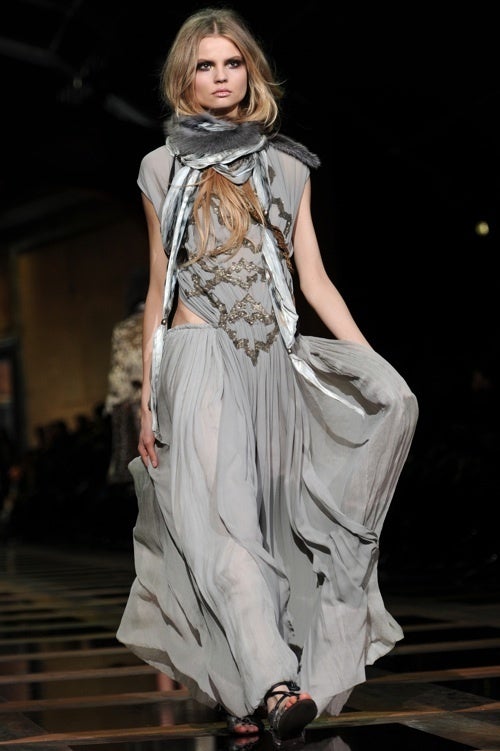 S
...and there's something interesting about this ensemble, as well.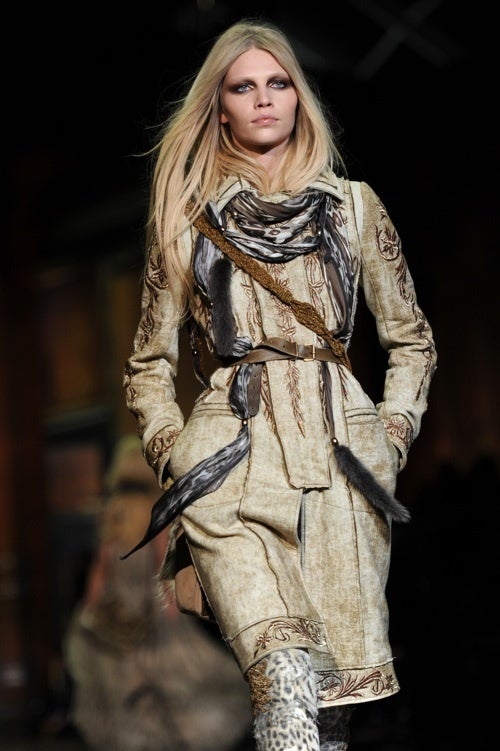 S
And this sort of struck me as a rock-and-roll Margot Tenenbaum.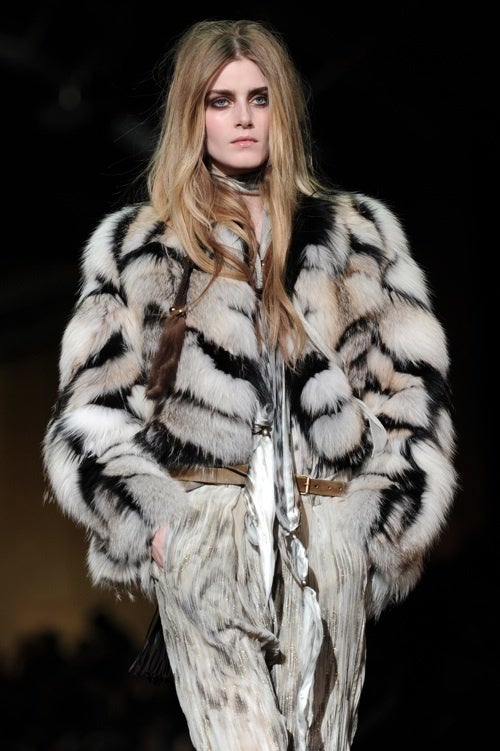 S
I feel like we've seen a variation of this coat in every fashion week show so far.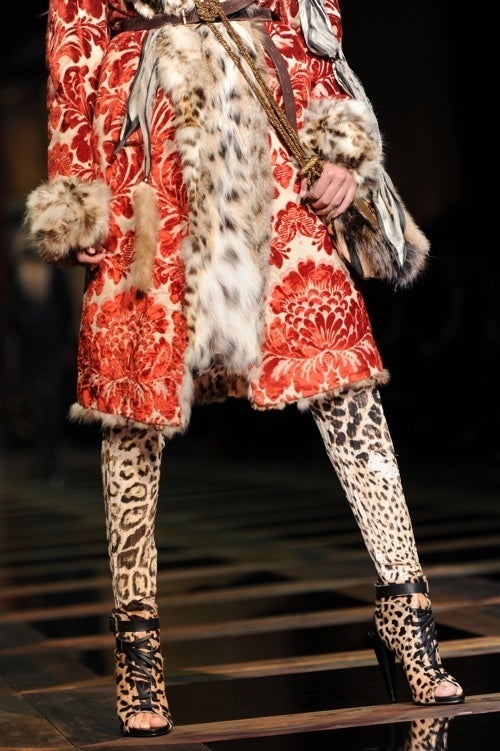 S
But these shoes are uniquely Cavalli...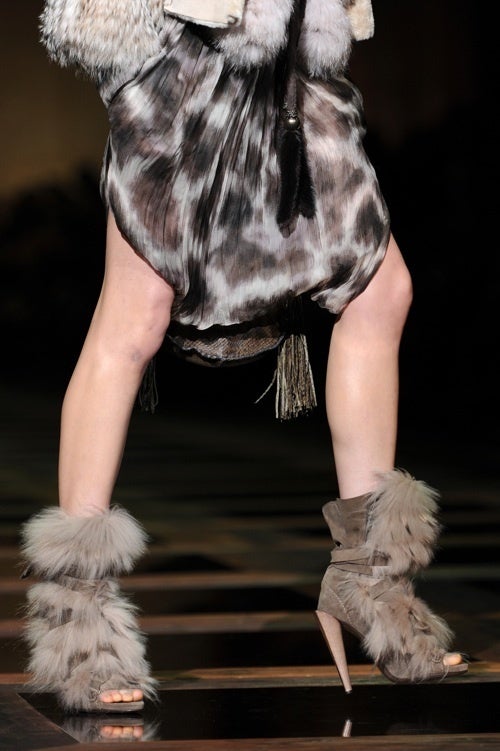 S
as are these...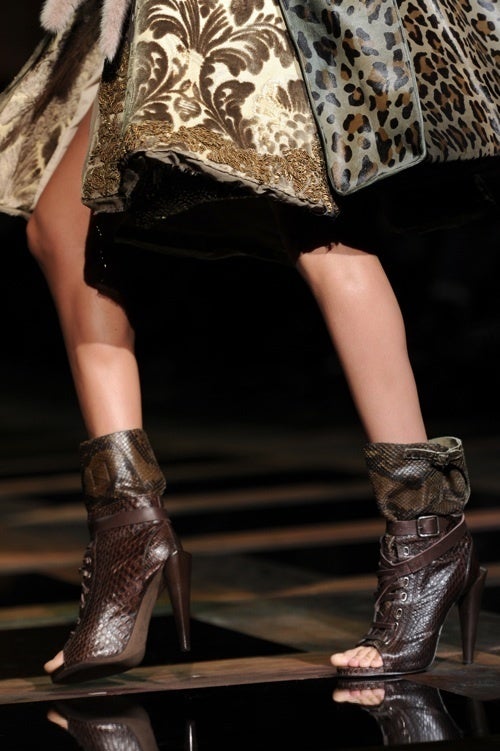 S
and these...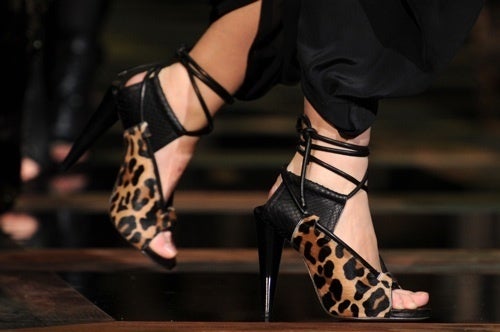 S
Oh! And also these.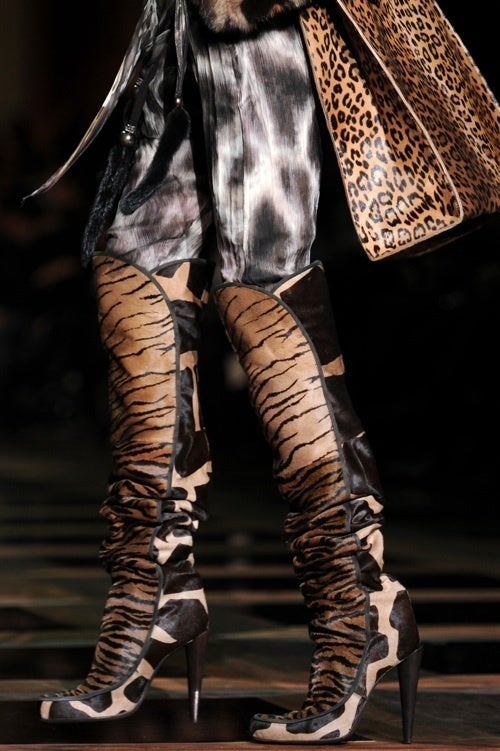 S
And these.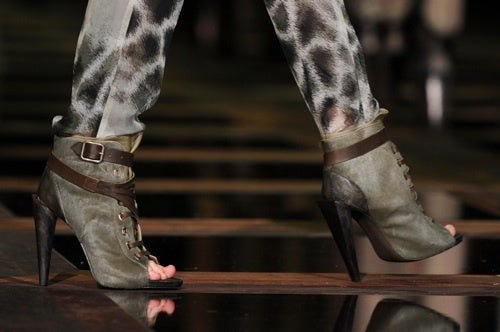 S
And, lastly, these.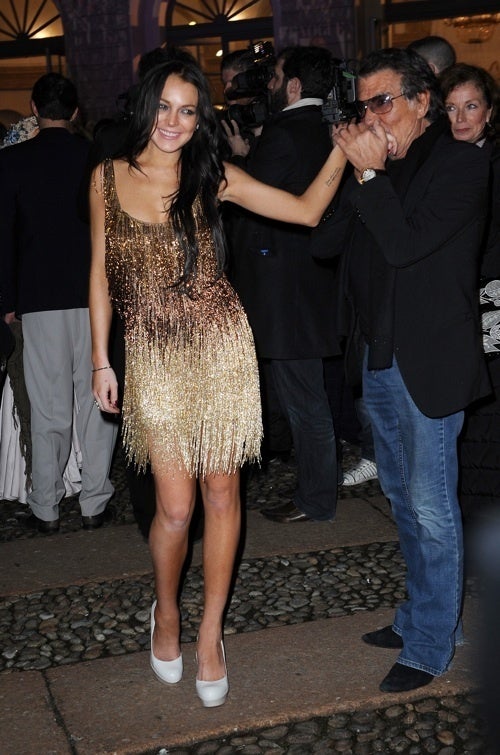 S
Lindsay is a big fan of the designer...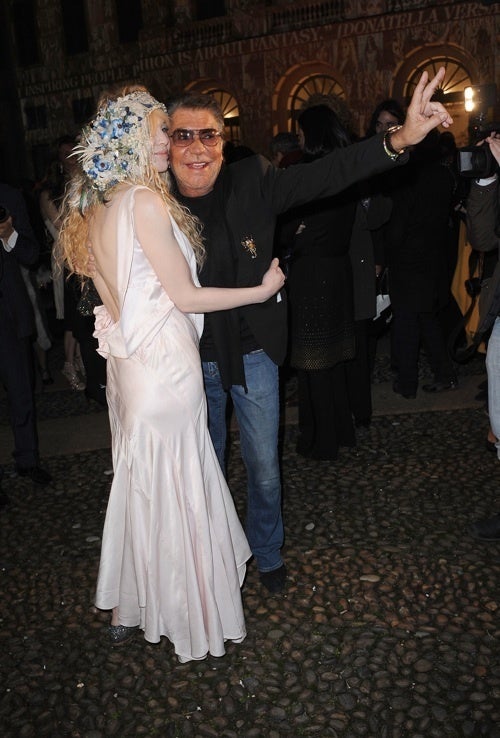 S
And Courtney is too. Are you?
[All Images Via Getty.]