The Dolce & Gabbana Fall/Winter 2010 Ready to Wear collection hit the runways in Milan earlier today, providing us with some retro-inspired party dresses, see-through frocks, and proof that the no-pants trend isn't over just yet: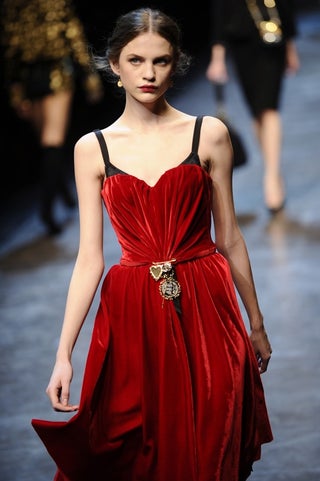 S
I love this! It's a bit Alice in Wonderland inspired, don't you think? And naturally, it's in velvet, the fabric of the season.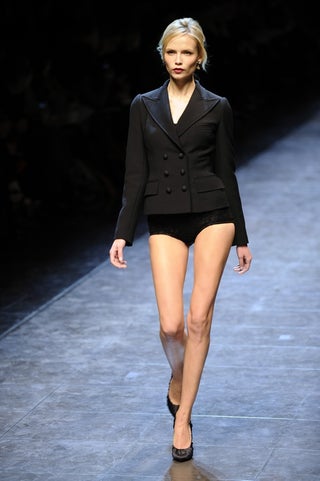 S
Sorry pants fans: the no-pants trend continues at D&G.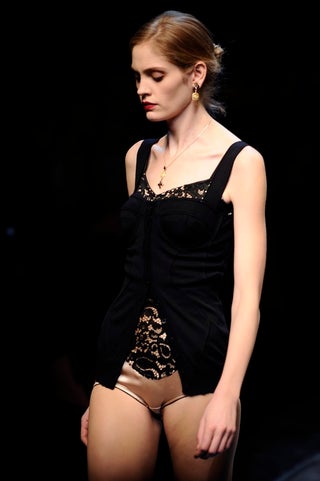 S
This is sort of like a non-cone-boobed version of what Madonna wore during her Blonde Ambition tour, is it not?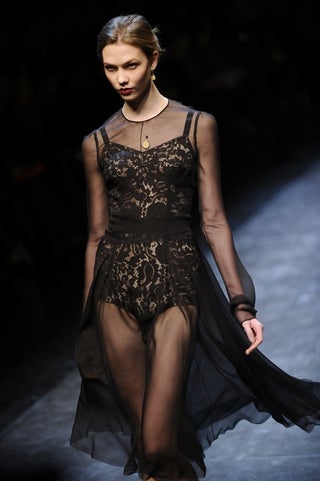 S
I predict we'll see this on the red carpet at some point. But who do you think will be daring enough to pull it off?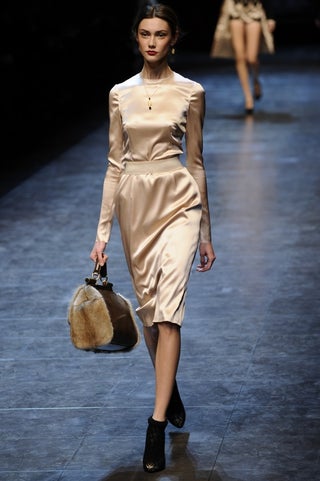 S
This strikes me as very Angelina Jolie, for some reason.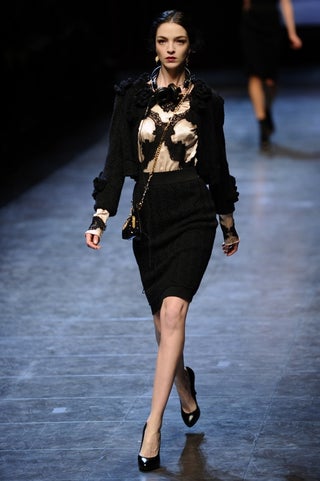 S
A little bit of 40s, a little bit of 80s, a little bit of 2010.

Is this a bathing suit or a romper? Will it matter to Katy Perry? Probably not.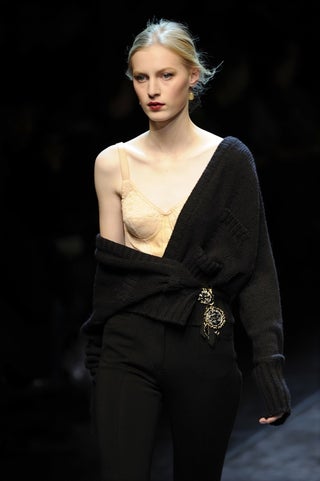 S
See, in this case, I'd be the unfashionable wannabe good samaritan who would approach this woman and say "Psst...excuse me! Your bra is showing!"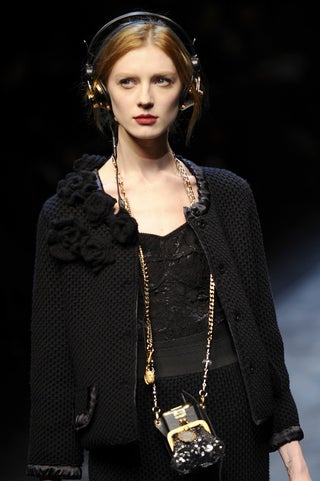 S
I really love the soft and simple hair and makeup in this show.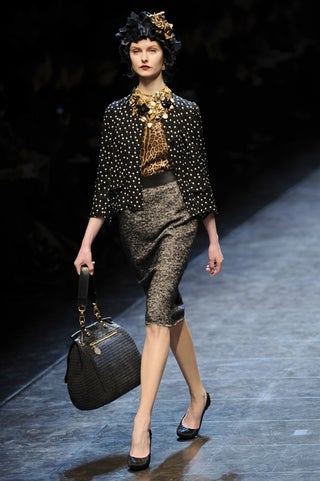 S
Mixing patterns is also apparently a big trend for Fall 2K10.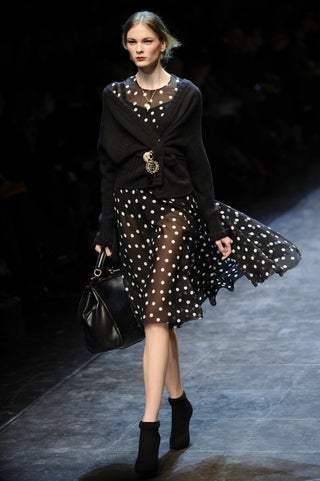 S
Swing Kids: The Sexy Version.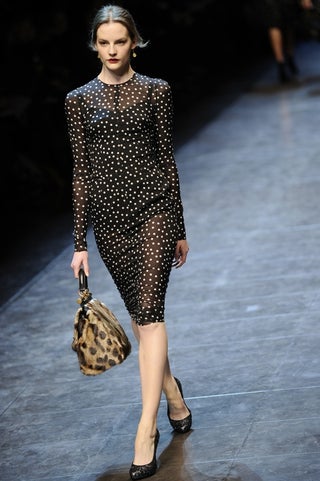 S
This is begging to be worn with bright red lipstick and/or red shoes.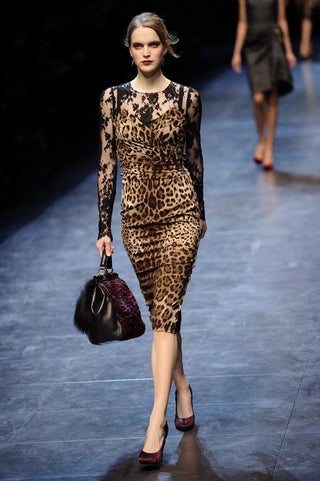 S
Surely reserved for Ms. Dita Von Teese.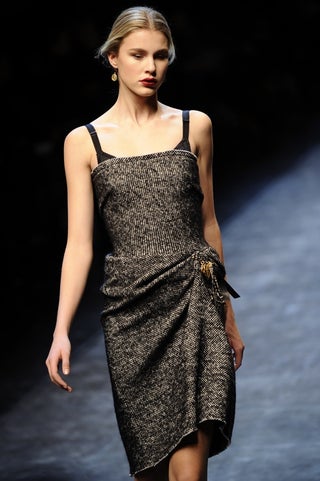 S
Some of the dresses were very cute and modern...

...and others had a sexy-retro feel to them.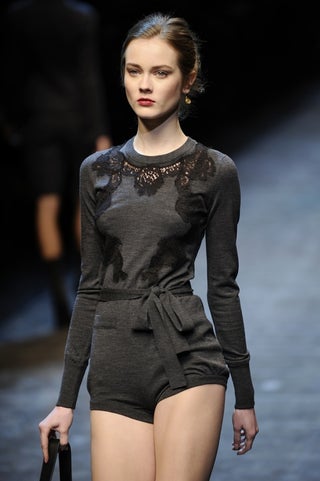 S
If Rory Gilmore did Jazzercise, this would be her outfit, no?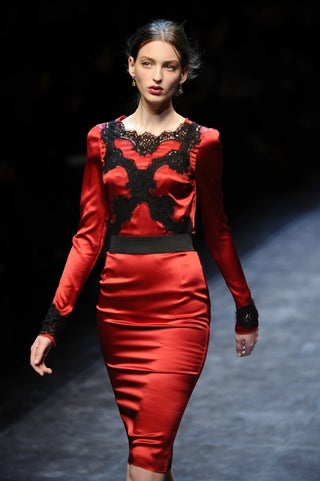 S
Another Dita-ready dress.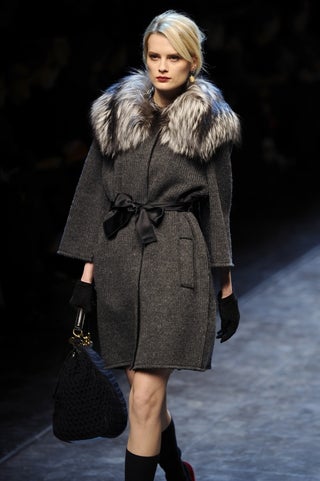 S
There is really no escaping fur on the runways this season.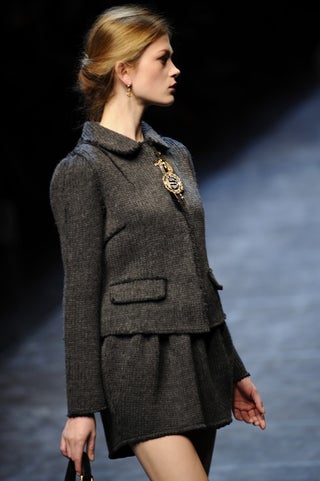 S
Suit up!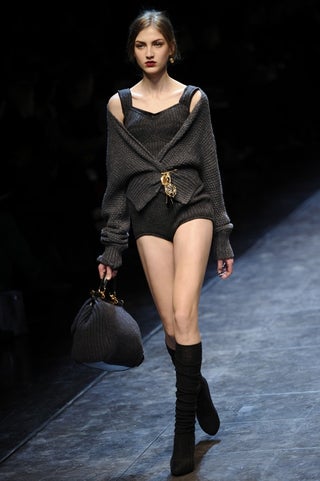 S
Flashdance? A Chorus Line, maybe? This is a Fall/Winter collection, right? Isn't everyone going to be cold?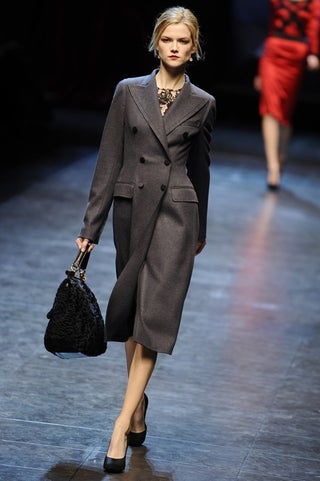 S
Thankfully, there's a coat to keep you warm during your no-pants winter days.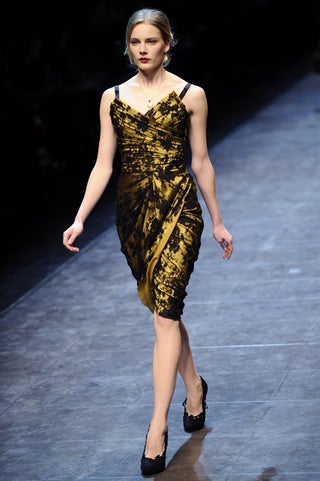 S
I predict we'll be seeing this on the red carpet, too. But on who?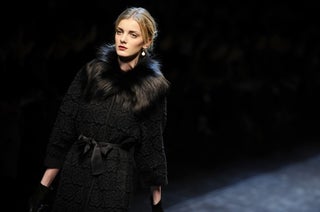 S
More fur...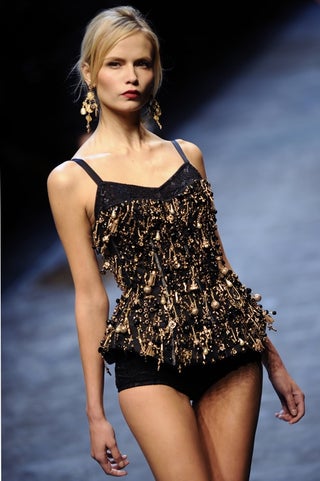 S
And more "brrr!"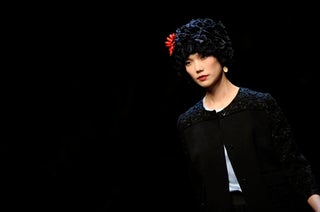 S
This hat struck me as very Blossom.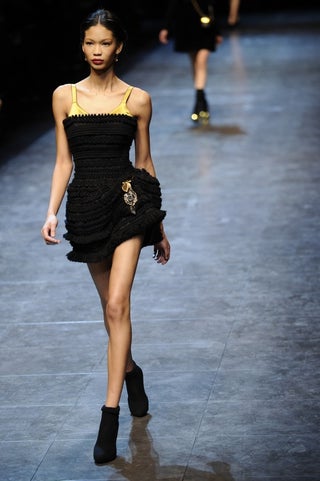 S
How do you guys feel about the shoes?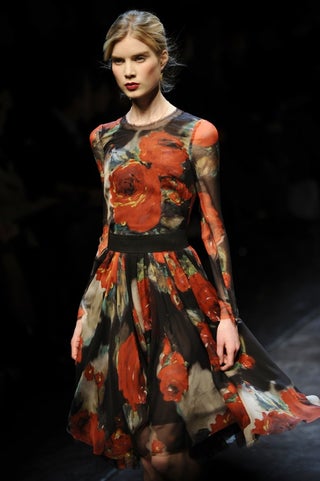 S
There's something very dreamy about this dress...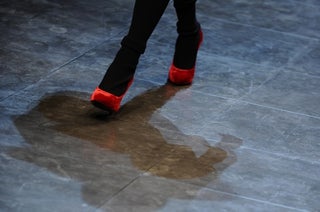 S
And there's always something magical about a pair of ruby slippers.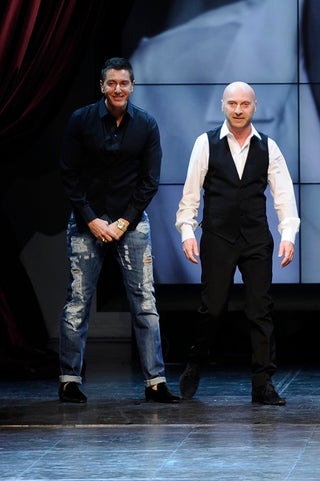 S
The designers seem pretty pleased...what did you think?
[All Images Via Getty.]