The Blumarine fall 2010 show in Milan today was black and white and fringed all over. Hello '80s, hello zebra, hello mullet dress!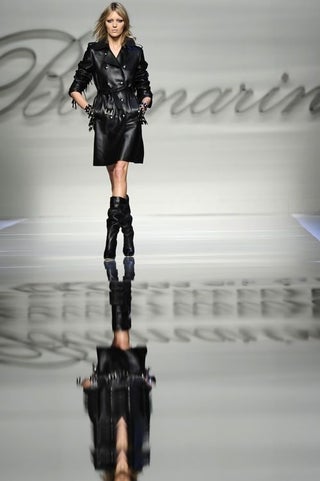 S
Warning: You are entering a land where the girls are tough.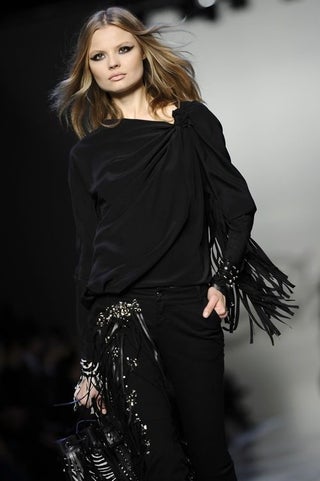 S
She's not with the band; she is the band.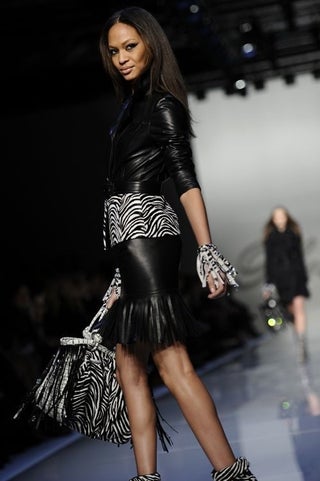 S
Zebra and fringe? It's like raiding David Lee Roth's closet!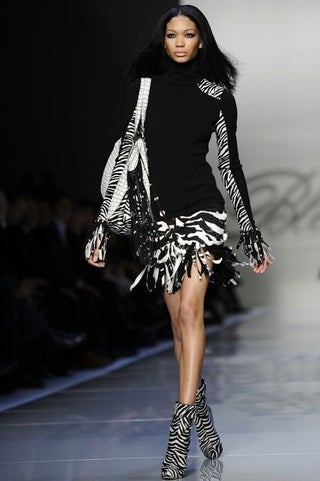 S
It's strange: At first this ensemble seems tough and edgy. Then a closer look reveals the sheer insanity. But lean back, and it's kind of cool, in a party-at-Cavalli's house way.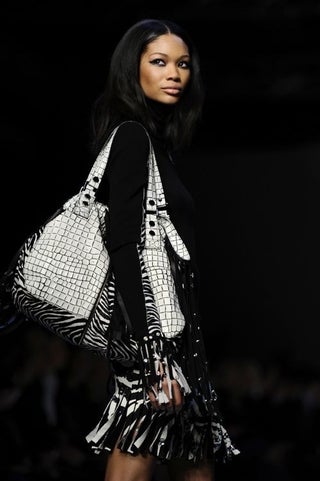 S
Is Chanel Iman pissed about the car-wash sleeves? Or the car-wash skirt?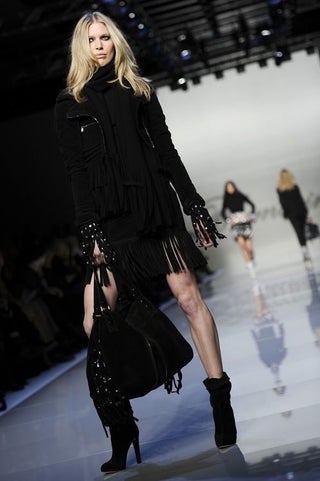 S
The sleeves and skirt are more tolerable in solid black.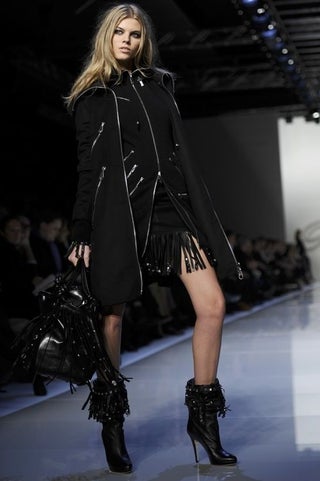 S
The folks at Steve Madden are taking notes.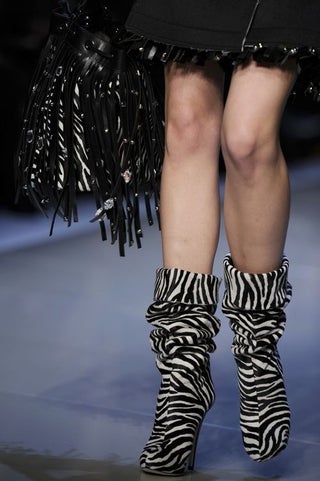 S
Girls just wanna have fun?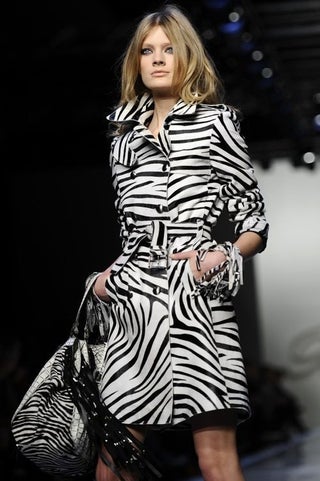 S
Sharp!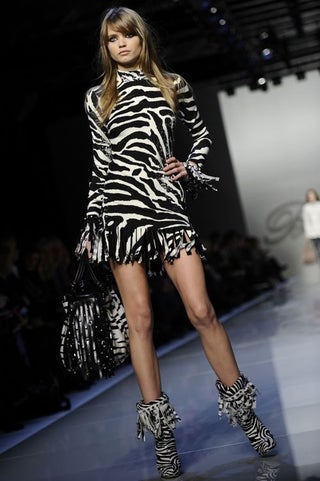 S
"Josie And The Pussycats are frauds! They totally stole from us — Zelda And The Zebras."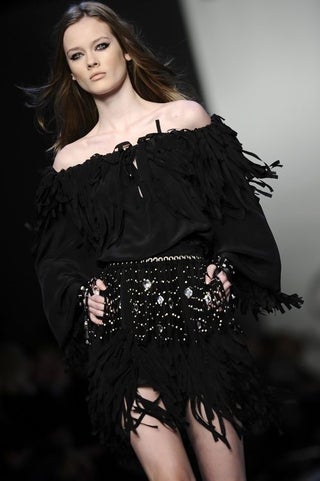 S
Pirates Of The Caribbean 10: Legend Of The Key West Waitress.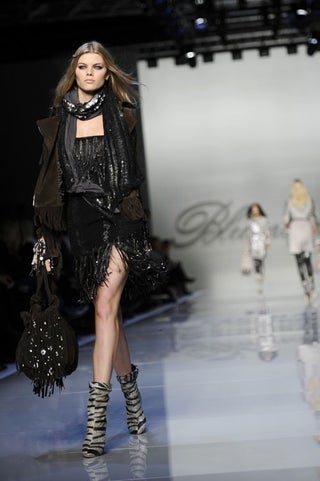 S
Love the sparkle, the movement, the city-chic and the confidence!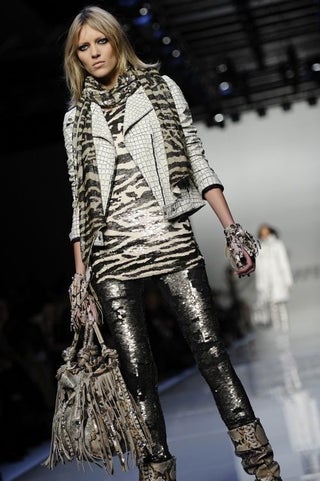 S
You've got to admire the lady who can pull this off. She's got ovaries.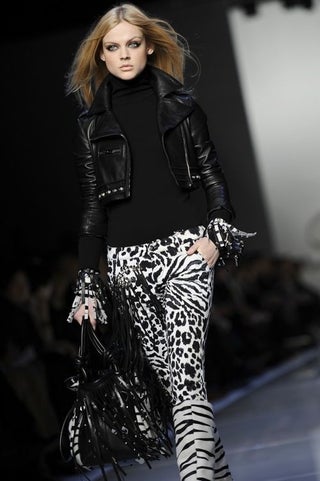 S
Paging Lita Ford. Lita Ford to the white courtesy phone, please.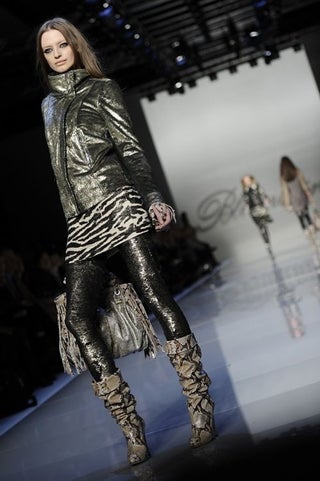 S
Too much of a good thing? Love the jacket, though.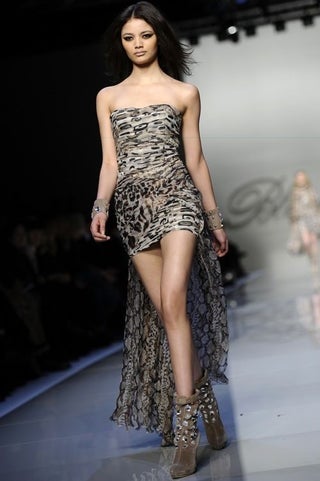 S
Party in the front; different party in the back.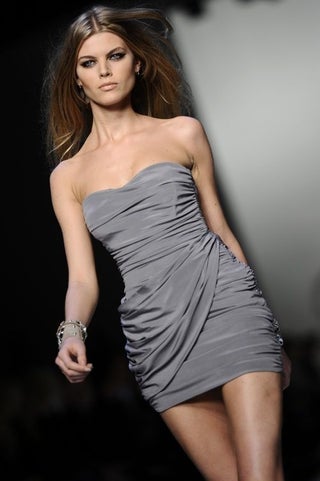 S
Move over LBD, it's time for the LGD.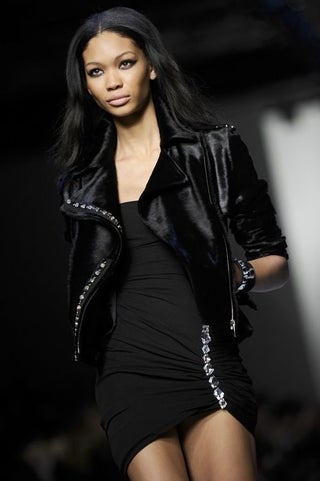 S
Let's try and channel Michael Kors: "The fabric looks a little ticky-tacky. And the big fake jewels on the dress matched up to the ones on the jacket? It's like she's waiting for her ride at the Paramus mall. In 1989."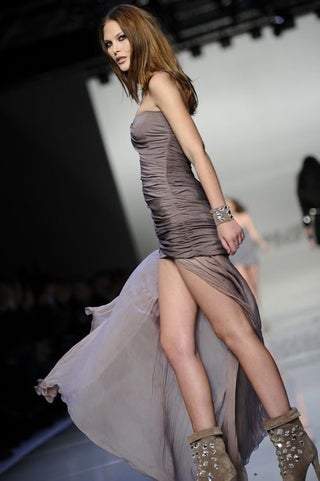 S
These mullet dresses are A Thing. It seems.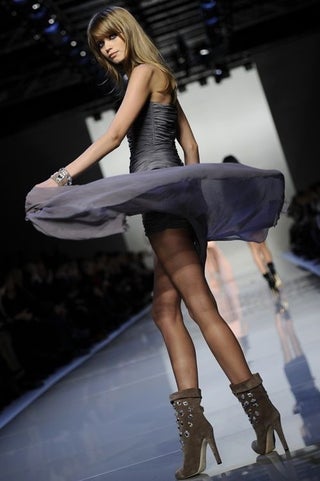 S
But that doesn't mean I approve.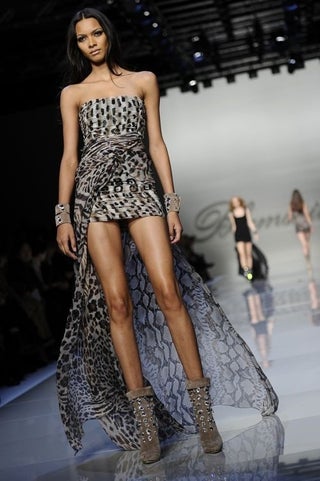 S
It's like Catwoman's been shopping at Rainbow.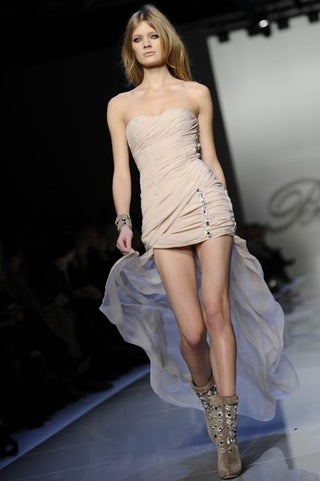 S
Question: Is the mullet dress less offensive in a pale hue?
Answer: Not really.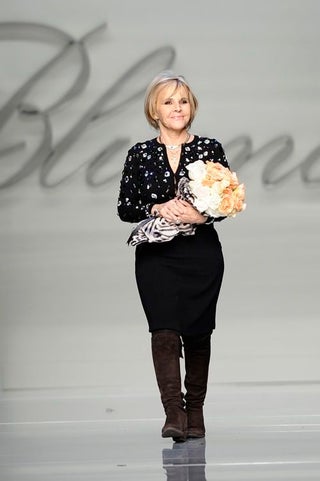 S
Anna Molinari will be boozing it up Capri later.
[Images via Getty.]