Matthew Williamson's Fall 2010 collection is filled with perfect party dresses, frilly ruffles, a touch of shimmer, and a dash of fur, which all combine to create a romantic, modern take day on retro styles. Let's take a look!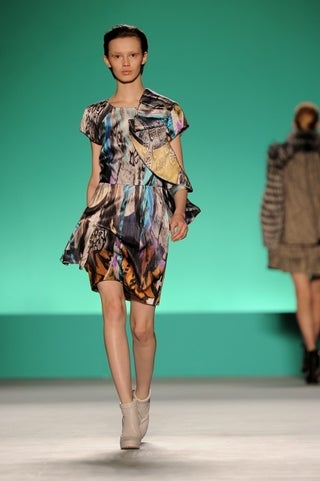 S
A hint of shimmer seems to be quite popular in many collections this season.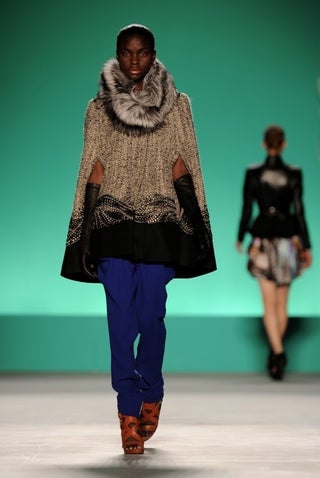 S
And, as I'm sure you know by now, fur is big for Fall 2010.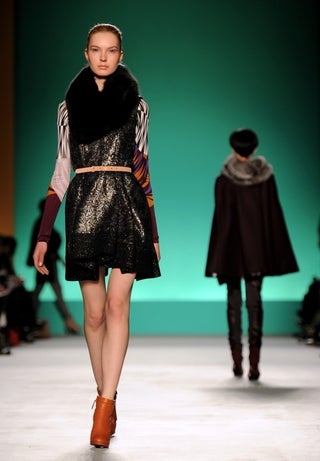 S
I love the mix of fabrics here.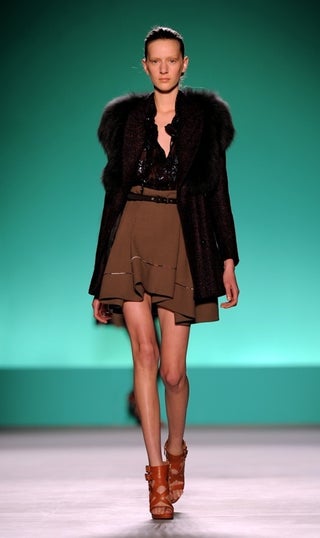 S
Not sure how I feel about this fur trend, guys.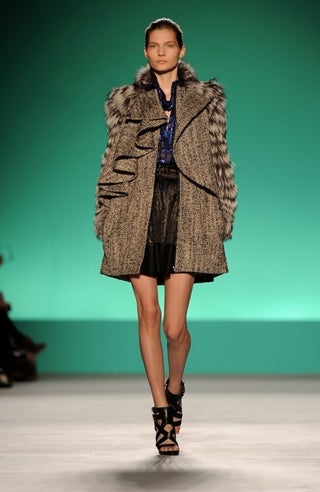 S
Ruffles were also a big part of Williamson's collection, as seen here...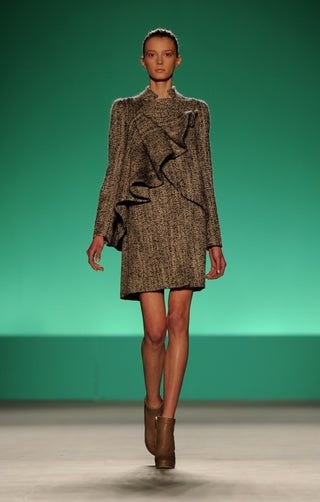 S
and here...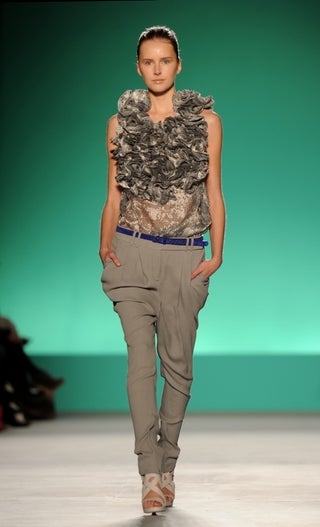 S
and here...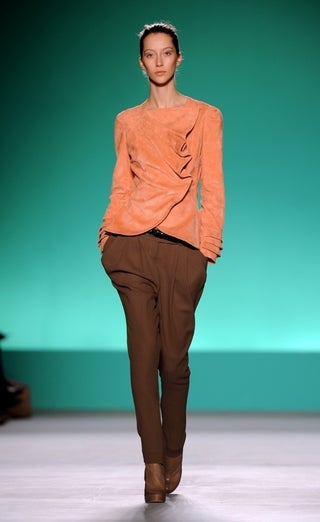 S
and here!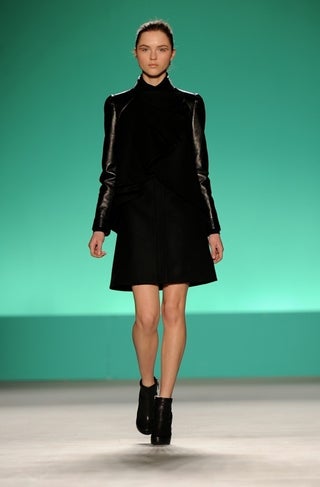 S
Leather made a few appearances as well, providing an interesting contrast with the softer, frillier materials used in the collection.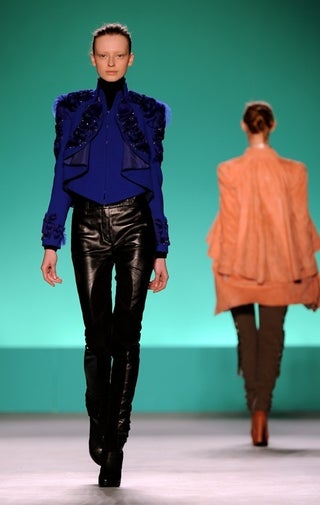 S
I can't get behind these leather pants, though. I seem to recall Stella McCartney deeming leather pants "so soft rock trashy," and I'm inclined to agree.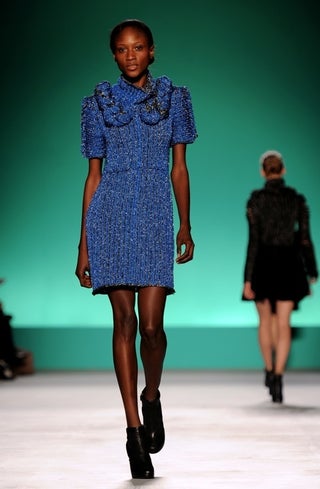 S
This is very modern-day Mad Men, is it not?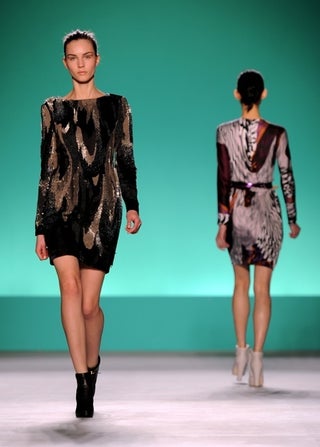 S
I could see Kelly Osbourne wearing this, and looking awesome in it.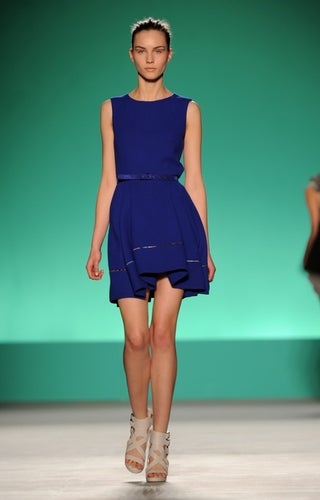 S
Simple, but adorable. And the color is so lovely!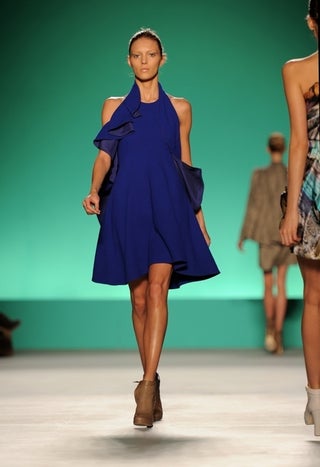 S
This shade of blue popped up at the DKNY Fall 2010 show, as well, and I love the idea of it as an alternative to the burgundies, browns, and golds that typically define fall.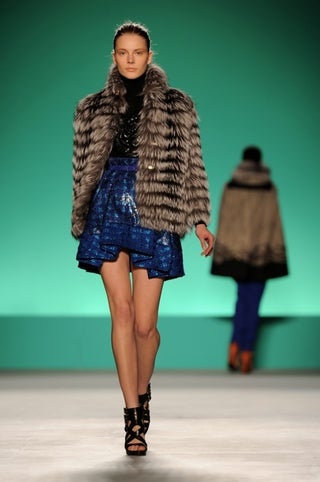 S
More blue, more fur.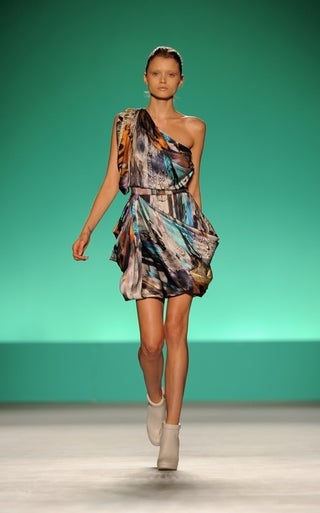 S
The dresses in this collection are super cute, though I'm not sold on the boots.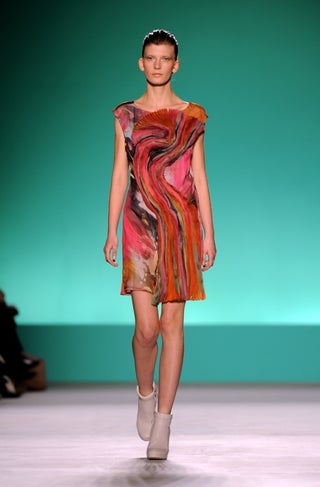 S
Spin-art chic?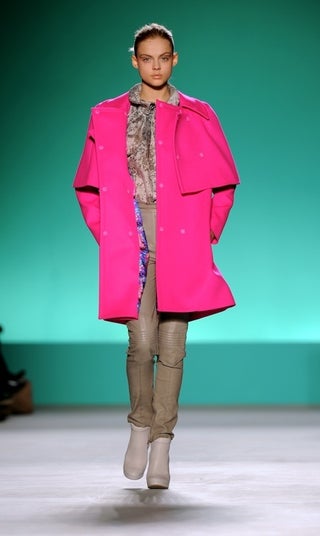 S
And while I love the color of the coat, I'm not sure about the cut. Or about the pants.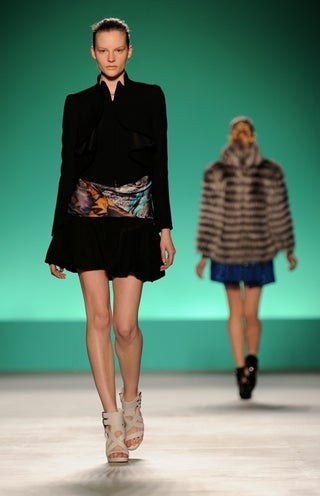 S
Even the darker pieces in the collection had a touch of color to them.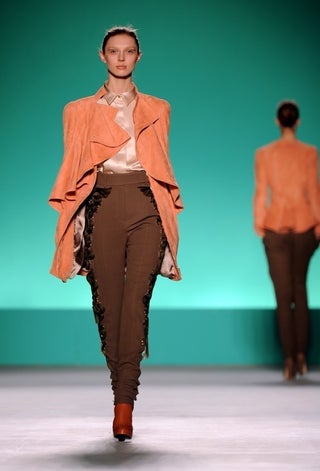 S
I don't think there are many people who can pull this look off, but those who can will probably look amazing in it.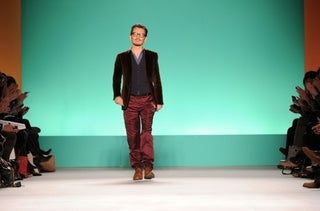 S
And here's the designer himself, looking just as pulled together as his models. He looks pretty confident in his work—what did you think of it?