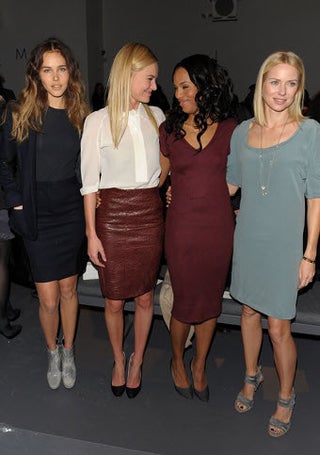 S
Francisco Costa's Fall 2010 collection continued his explorations with shape and volume - with CK's characteristic minimalism, of course. Emphasizing the 90s vibe, the show featured venerable supermodels Stella Tennant, Kristen McMenamy and Kirsty Hume - and tons of stars.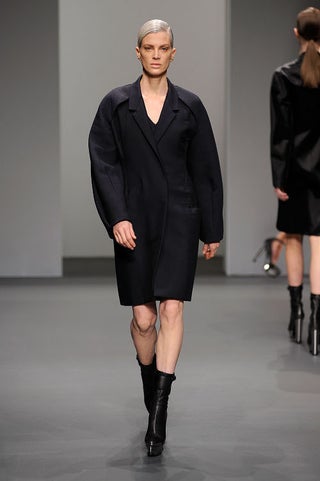 S
Did I mention that amidst all that structured minimalism was a uniform runway grimness worthy of Winter Light? Cuz, yeah.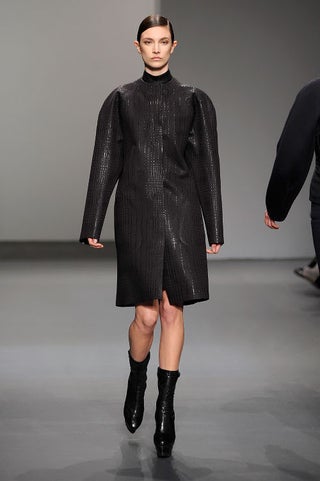 S
Frankly, it almost makes one worried about donning the clothes; you might suddenly turn into Trinity, mid-apocalypse.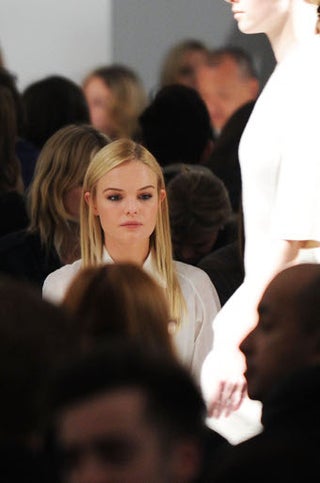 S
Kate Bosworth got into the spirit of things.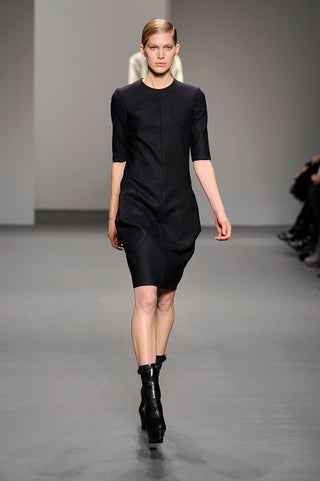 S
There's a lot of artistry to the seaming on this simple-looking frock.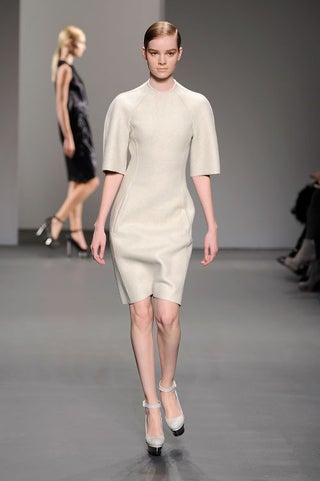 S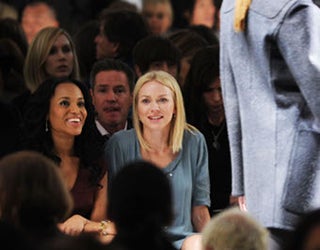 S
Naomi Watts is really excited.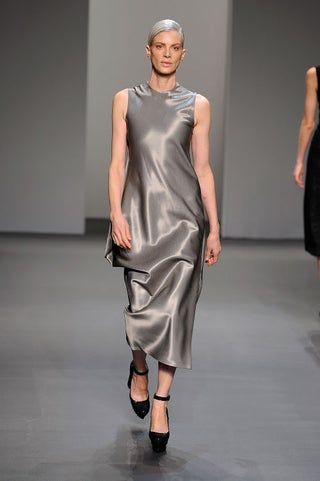 S
And carving silk charmeuse like this cannot be easy!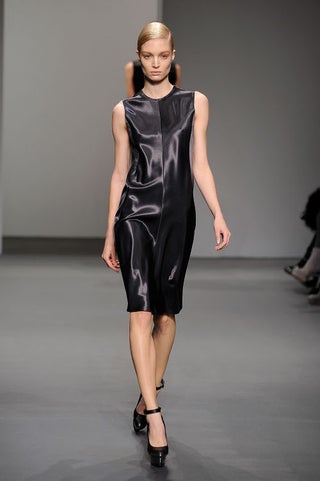 S
(I'm guessing, neither is wearing it.)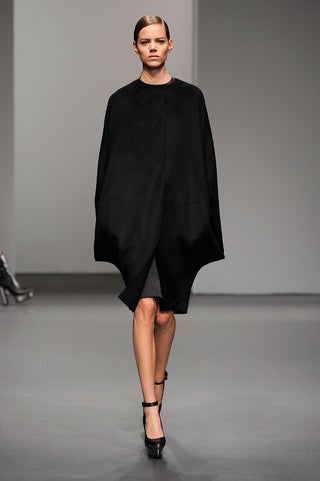 S
I know someone who'd like this cape...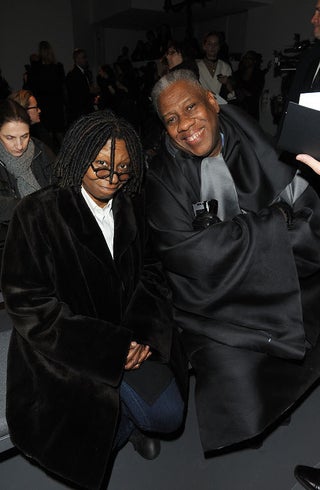 S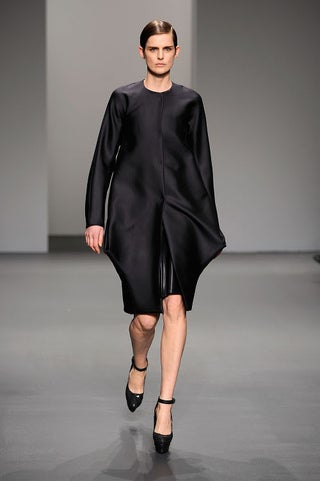 S
Grim Calvin-face skills is like riding a bike: you can always put it back on.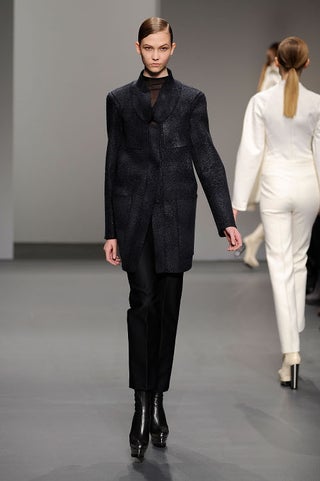 S
The silhouette of these suits was one of the collection's most striking features.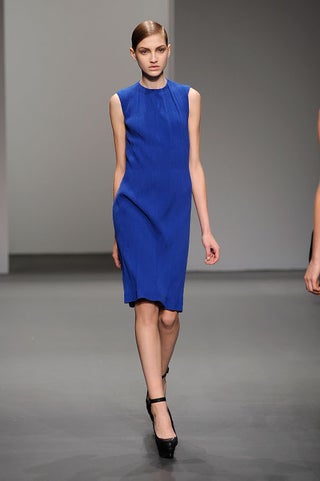 S
Of course, plenty of the collection was simple and wearable.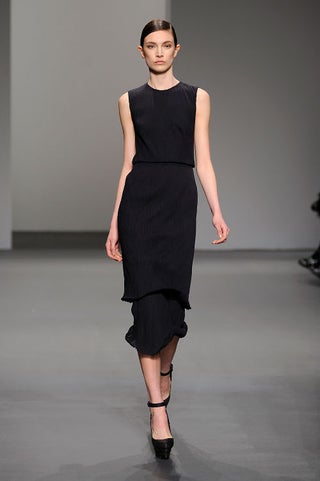 S



[Images via Getty]