Ralph Lauren is getting the French Legion of Honor, presumably for 30+ years of creating WASP mythology. And he's sticking with what works: this was a classic RL collection, jodhpurs, florals and all!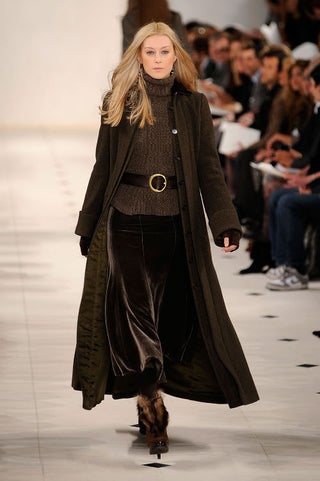 S
The amazing thing about this? It could be 1989. It could be 1999. It would still say "rich person in Ralph Lauren."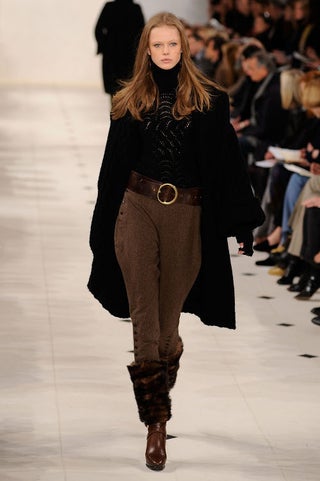 S
Oh, we weren't kidding about the jodhpurs.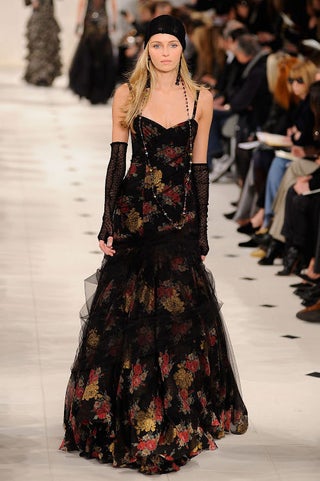 S
Is it just me, or is this strikingly reminiscent of one of his home textiles? I feel like it was on my friend's mom's bed in Connecticut.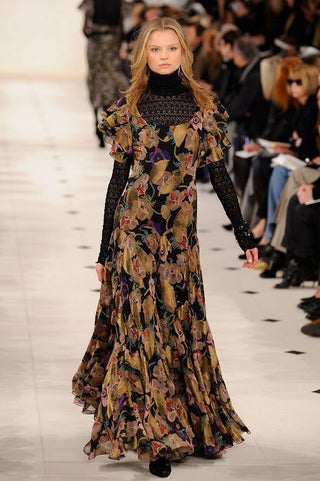 S
Speaking of my childhood! When I was actually extremely old but still too small for adult sizes, my mother loved to dress me in clothes from a place called the April Cornell Trading Company. They all kind of looked like this. I just visited their website, and apparently they, like Ralph, are going with the "if it's not broke..." approach to fashion design.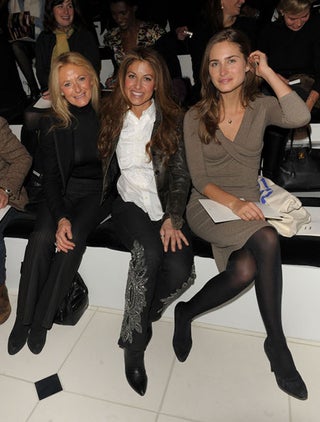 S
Well, his clientele seems happy!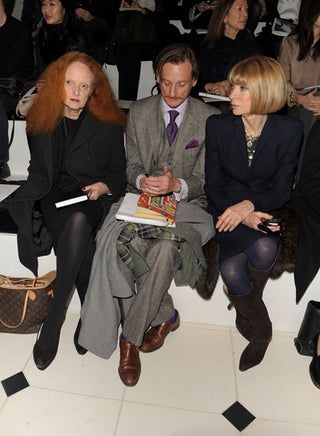 S
(Some of them)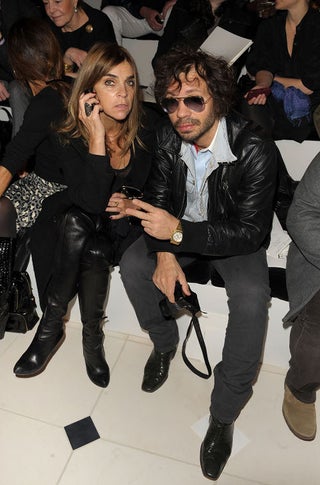 S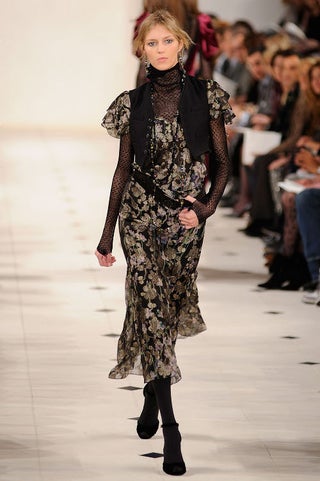 S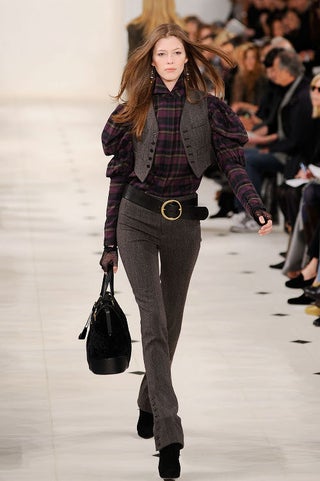 S
I know I can't judge books etc. but I feel like anyone who donned this would automatically become my nemesis.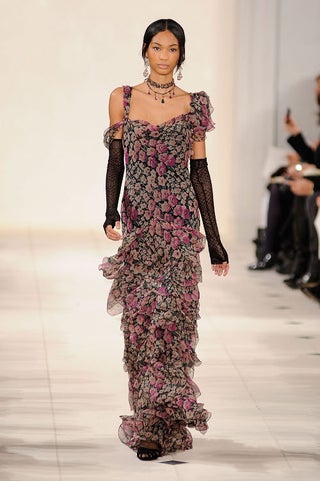 S
That said, there's always a lot to be said for pretty.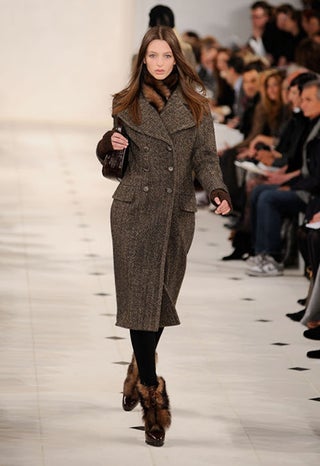 S
Y'know, no need for the hint of fur: we'll still know you're posh!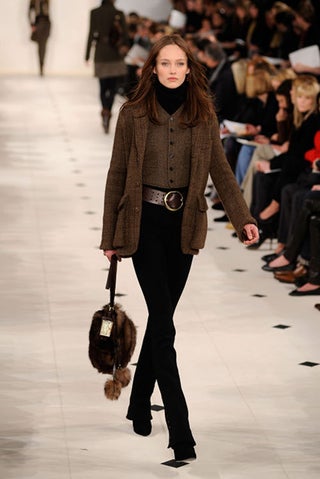 S
That goes double for this fur purse. Although I'm sure your iPhone needs the warmth.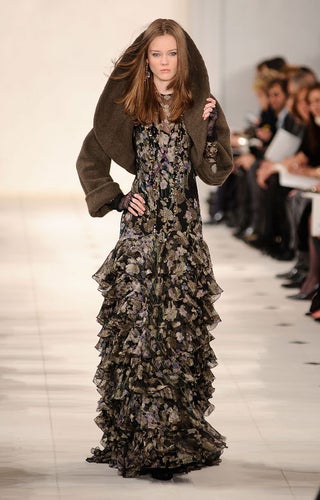 S
This jacket, I love. In a theoretical sort of way.


And let's face it: in a way, posh Topanga Canyon is a classic. I mean, I'd certainly rather see the Real Housewives of Orange County channel a little Joni-via-RL.


[Images via Getty]