Sadie the Scottie may have won Best in Show at the 134th Westminster Kennel Club Dog Show, but let's not forget that the other competitors were also adorable — and hilarious. We award prizes to the losers runners-up, below.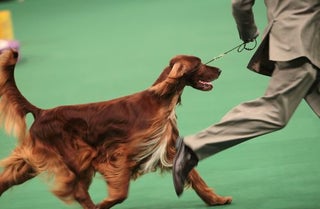 S
Loveliest Locks
Awarded to this Irish setter, whose highlights, lowlights and sheen would make any Pantene commercial model envious.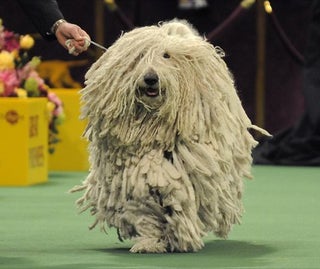 S
Best Attitude Despite Constant Onslaught Of Trustafarian Jokes
Mighty Komondor, we salute you.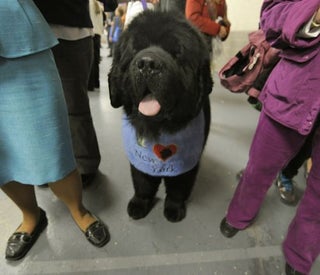 S
Recipient Of The Billy Joel Geographical Pride Award
Lincoln the Newfoundland, in a New York State Of Mind.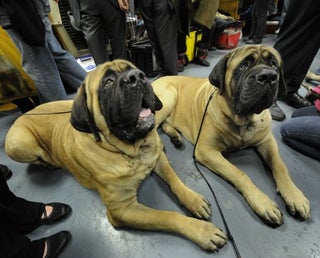 S
The Statler & Waldorf Prize For Cantankerous Old Coot Couple
Mastiffs Wilbur and Anchor have this one in the bag. Statler and Waldorf would be proud.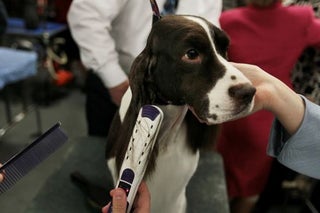 S
The Conair Stunning Styling Award
Jazz, the English Springer Spaniel, is honored to receive the prize sponsored by Keith Urban and Pete Wentz, and would like to thank his hairdresser.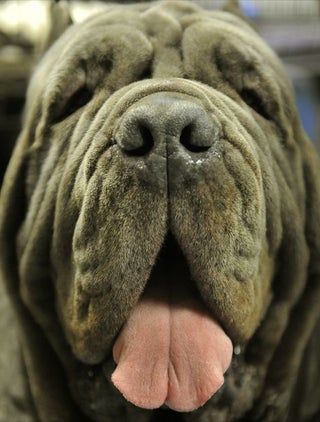 S
The Jack Klugman Certificate Of Achievement For Faces With "Character"
Bubba, a Neopolitan Mastiff, is a huge fan of 12 Angry Men and Quincy, M.E.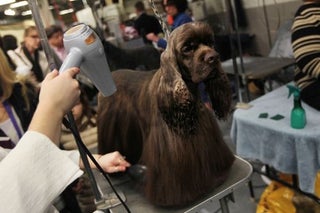 S
The Oprah Winfrey Blue Ribbon For Maintaining Dignity & Composure
This American Cocker Spaniel would like to thank the little people.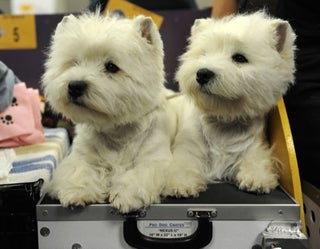 S
The Mary-Kate & Ashley Double Trouble Prize
Fin and Hayley, West Highland Terriers, are thrilled to accept.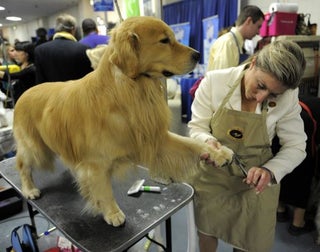 S
Miss Manicure, aka The Kim Kardashian Award
No surprise here: Calvin Klein, a Golden Retriever, nailed it.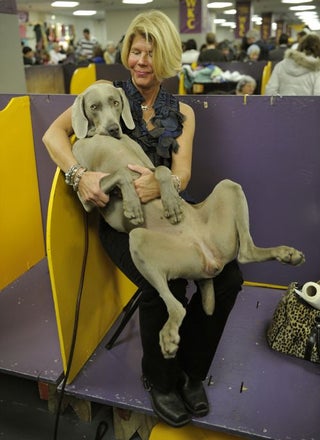 S
Most Demure
Unfortunately, soon after this shot was taken, the prize was revoked from Sizzle the Weimaraner.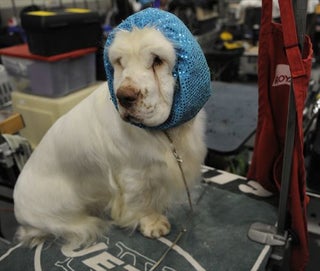 S
The Cloris Leachman Honorary Grandma Award
Jennifer, the Clumber Spaniel, plans on baking some cookies and mailing you a check for five dollars right after Days Of Our Lives.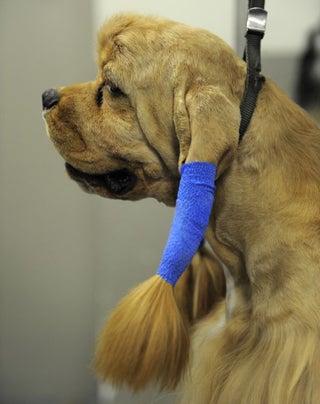 S
The Like, So Rad Award From The '80s Appreciation Society
Congratulations to Shaun the Cocker Spaniel, who won a Swatch and a DVD of Valley Girl!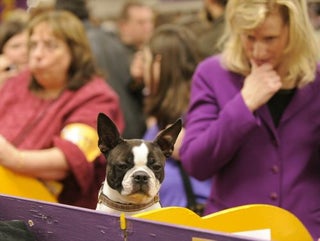 S
Excellence In The Embodiment of Ennui
This Boston Terrier can't be bothered to celebrate his win.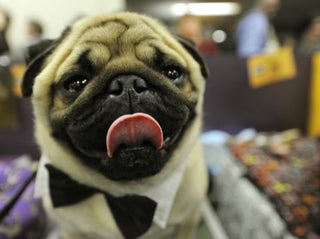 S
Most Dapper
You should see Cody the Pug's shoe closet!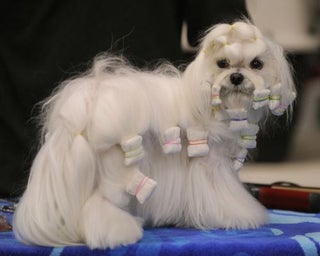 S
The Bish Plz Prize
A highly coveted award! This Maltese knew she would win. Come on.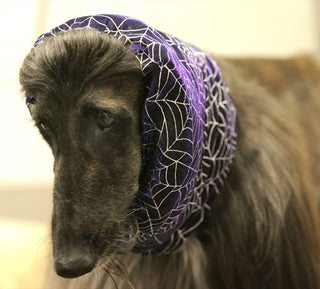 S
Most Emo (Sponsored By Hot Topic)
Keefer the Afghan Hound plans to put on some skinny jeans and listen to Dashboard Confessional later.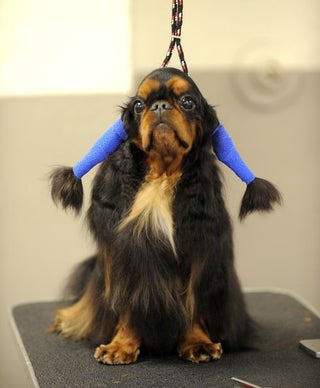 S
Miss Congeniality
Bouncer, the English Toy Spaniel — the most popular girl in the room.
Getty." />