Don't worry! There was still plenty of structure and minimalism and faultless chic and all those other NR words we love (modern! architectural!) But things were definitely softer and, dare we say it...more romantic? In a suit-of-armor sort of way.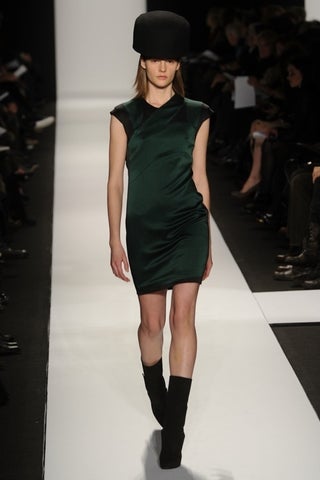 S
Hey, I said it was relative! Obviously the drapey charmeuse was paired with weird, aggressive hard-hats!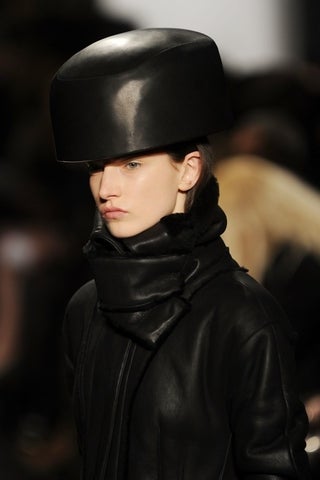 S
Yup, they're leather.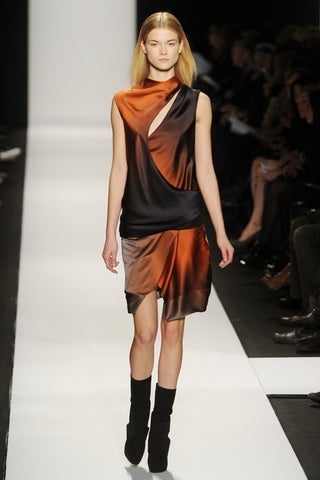 S
Ombre, less. Personally, I don't like ombre. But change is nice. (Just not, you know, gradual color changes within a few inches of fabric. For me.)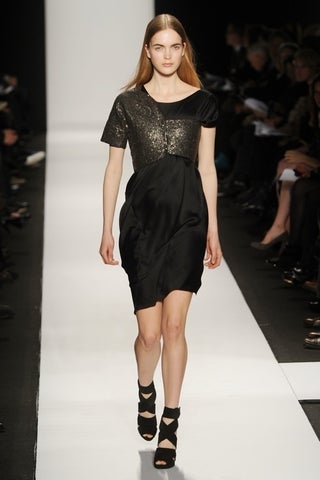 S
See, it's soft - and tough! Vulnerability - and self-sufficiency! I'm guessing Michelle Obama couldn't wear this one in public, huh?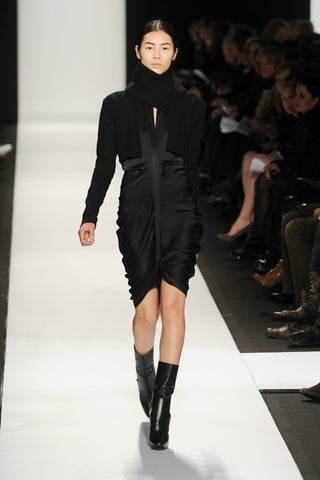 S
Dig the structured jacket - and all the teensy weensy jackets leaping around, generally.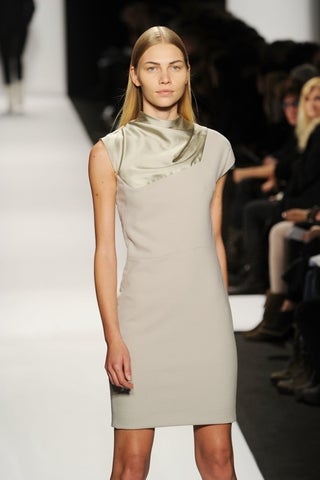 S
Can we get a "clean and modern," people?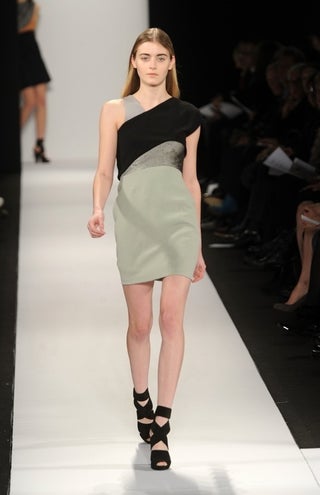 S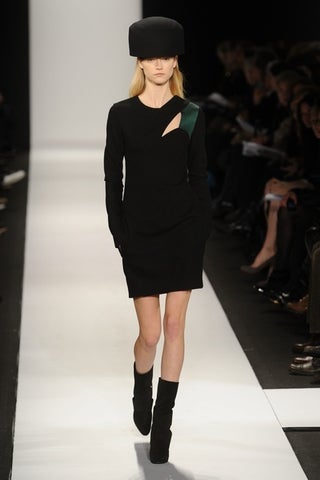 S
Gorgeous, stealth sex appeal.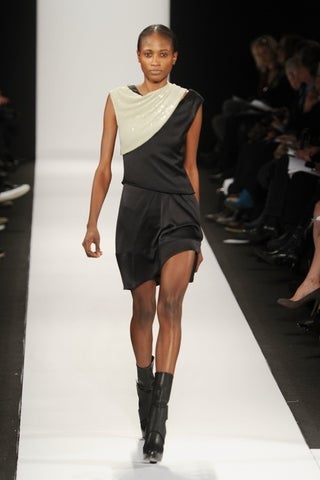 S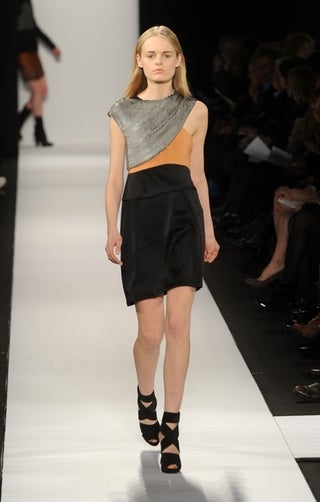 S
Draping - but with shape.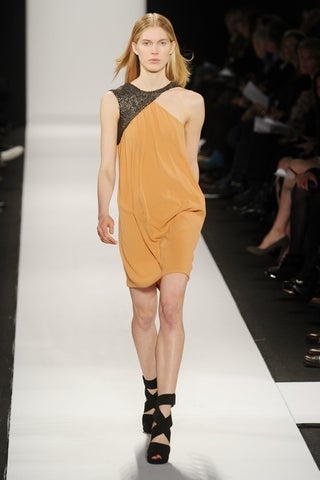 S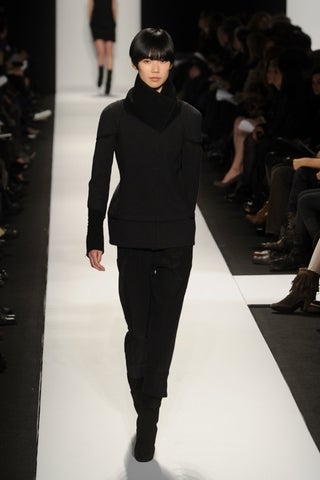 S
The winter-wear was harder-edged.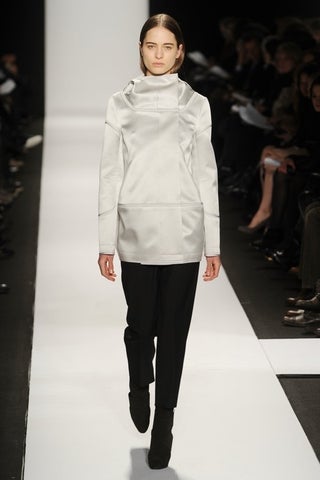 S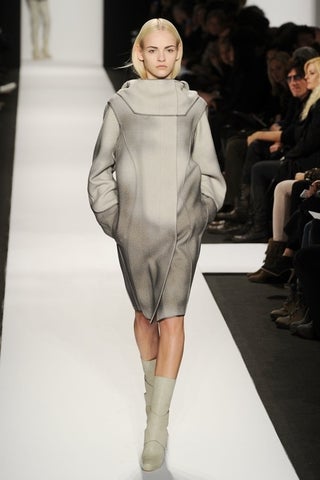 S
But some of these fab coats managed to stay somehow very feminine, while utilitarian.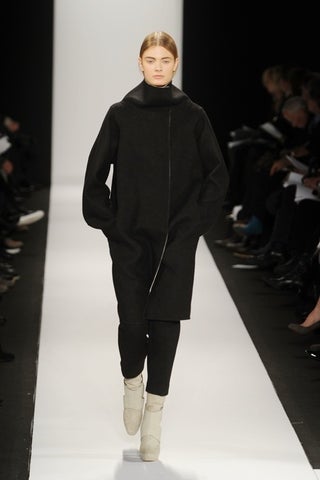 S



[Images via Getty]