In the immortal words of Tracy Jordan, "freaky-deakies need love too." And when it comes to Rodarte's hipster-ragamuffin-Tennessee-Williams-heroines-in-Brigadoon, the love flowed from Chloe, Natalie, Kirsten and, of course, Tavi: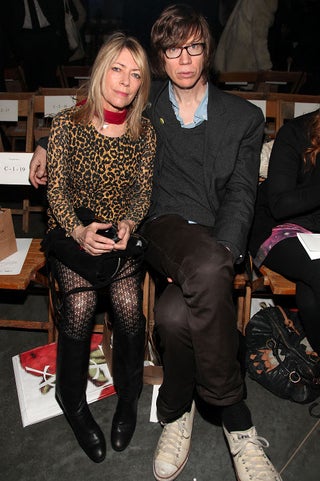 S
And I do mean all. Not just It-folks and and fashionistas, but so cool you can't even pretend they're not, like Kim and Thurston, who are so secure they can guest-star on Gilmore Girls, because they want to.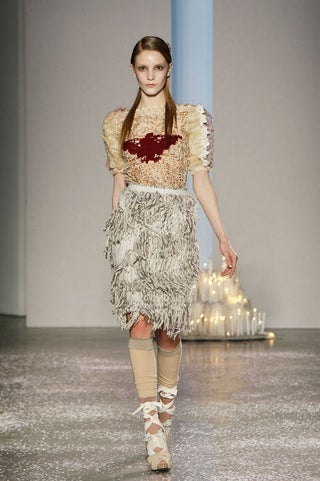 S
When I said "kids," I didn't just mean Style Rookies. Rather, the a lot of the clothing had a whimsical, little-girl-in-the-attic feel.



S
Although, naturally, muse and collaborator Tavi was there, 'do, granny cap that kinda looks like it came off a Felicity doll, and all. (Well, that or she caught the garter.)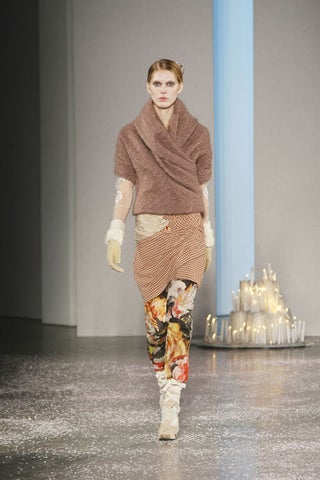 S
As always with Rodarte, so many of the pieces are totally wearable on their own.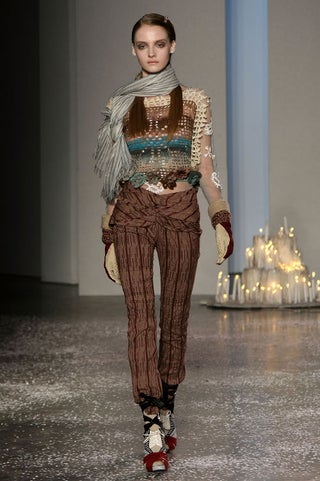 S
Others? Less so.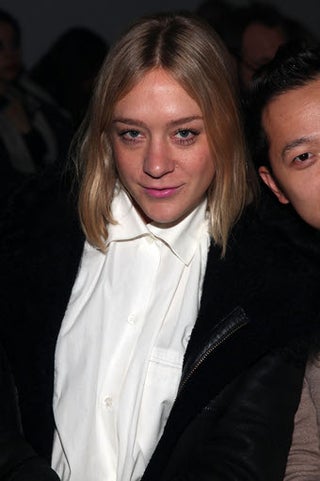 S
Well, okay, maybe for her.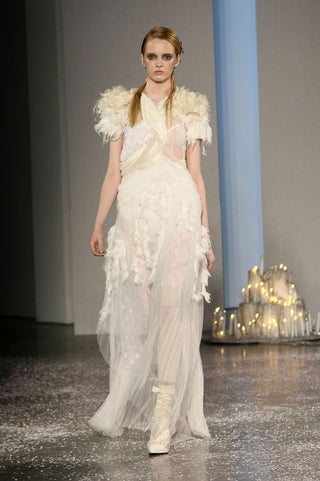 S
The theatricality of some of Rodarte's pieces always suggest that they should really be tapped for some costume design: I'm thinking opera! Can you imagine a Rodarte Ring Cycle? Holy Moley.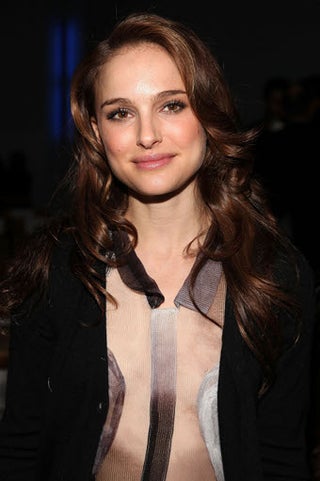 S
Natalie Portman, you'll recall, wore Rodarte at the Oscars last year, and looked stunning.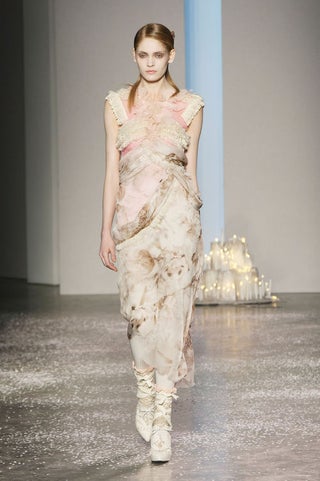 S
May we suggest...?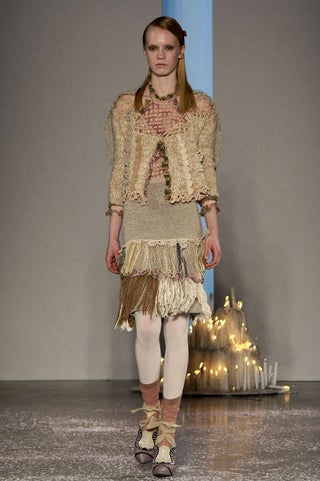 S
I love Rodarte's craftsy helping hands elements but, let's face it, most of us would look like the 13-year-old who just discovered solo thrift-shopping and is still figuring out the distinction between self-expression and disguise.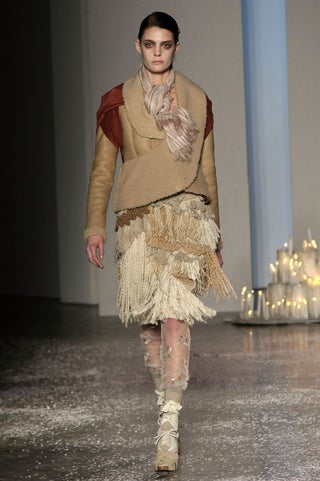 S
Pretty rad take on sheepskin, no?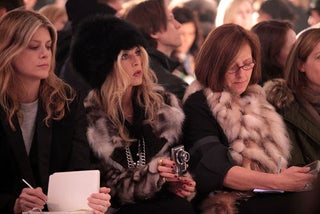 S
Speaking of pelts! Looks like someone might need some aggressive "education" from Ingrid Newkirk!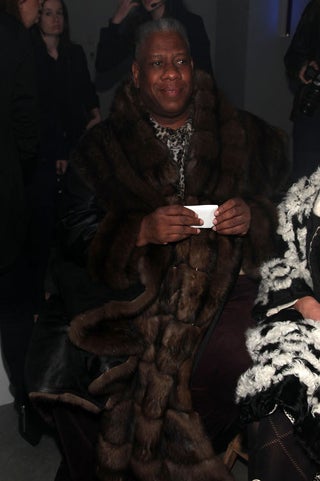 S
Here's another "pupil." Not that, to my knowledge, anyone tries to pull off "Andre Leon Talley" besides "Andre Leon Talley." Rachel Zoe, arguably, has more actual influence.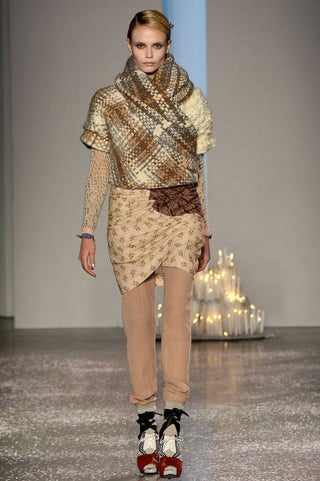 S
And in case you're wondering, I covet this wrap, and not in the fun way.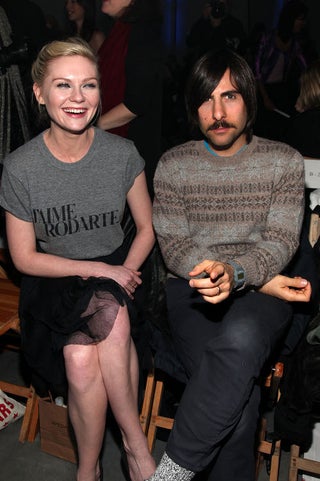 S
Talk about uberfans. Did she change this between shows?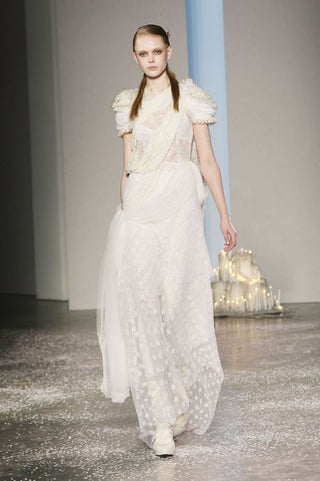 S
This would be a stunning wedding gown - I imagine the bouquet would involve a lot of bare branches. Maybe some thorns.



Getty" />