Who'd have thought you could get Christina Hendricks, Cinderella, Grace Jones, Ladyhawk and your first-grade teacher in one tent? And yet, somehow, Badgley-Mischka managed it! (In the snow, less.)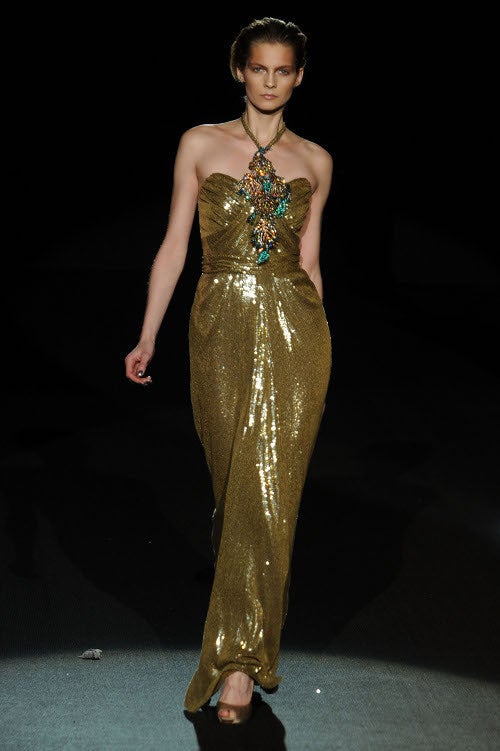 S
If some best-actress nominee does not wear this walking Oscar costume come March, I'll be seriously displeased.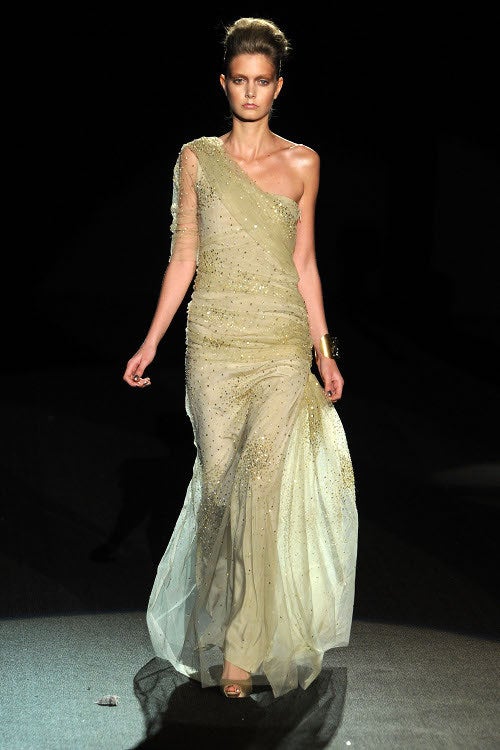 S
How ethereally stunning is this? (As Ina Garten might say.)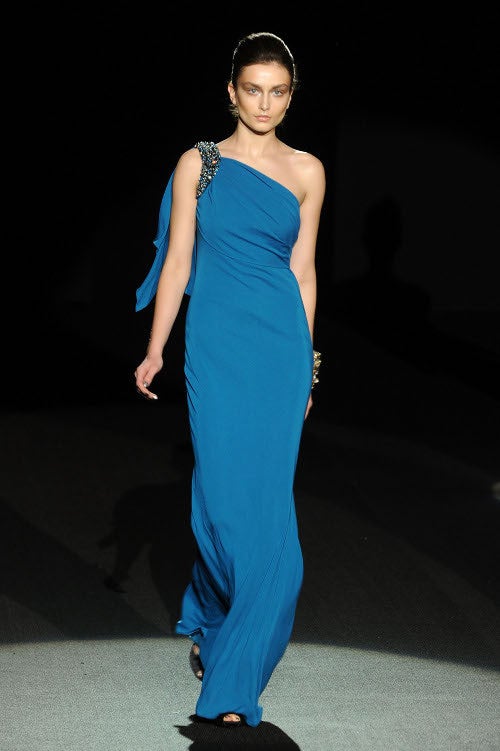 S
No one, but no one, does classic glamor better. (Badgley-Mischka. Not the Barefoot Contessa.)



S
Christina Hendricks: please purchase that last dress immediately.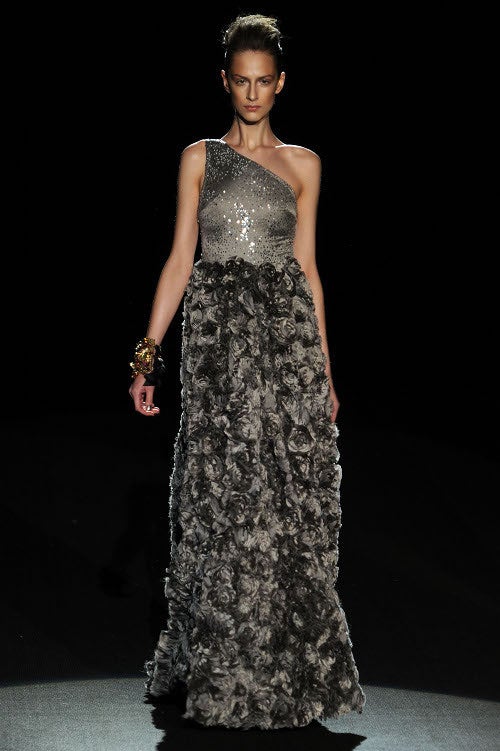 S
Okay, the rosette portion of the collection I could do without - although I daresay they took some serious time and skill.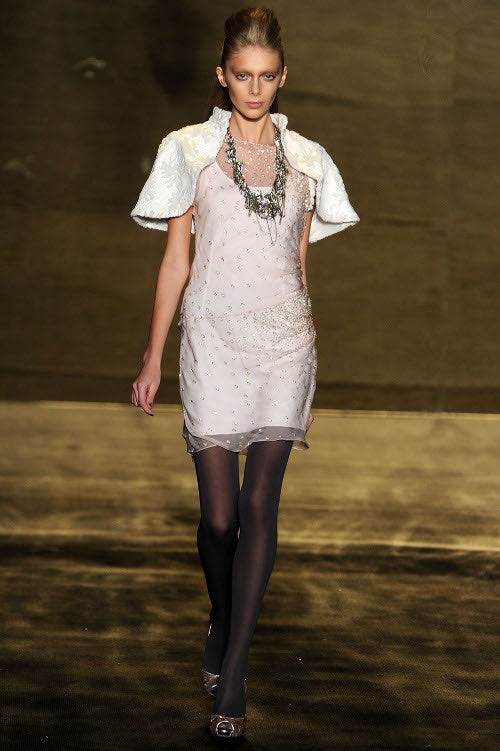 S
This damask capelet is adorable.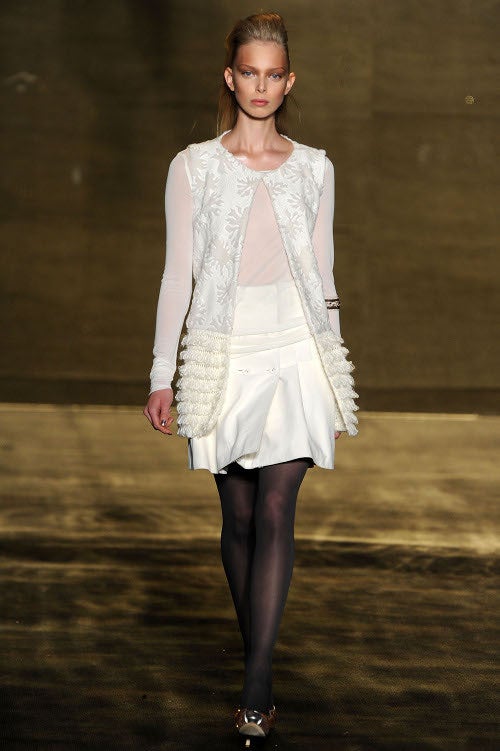 S
The vest version? Not as much. Although Mrs. Reiman would have rocked it.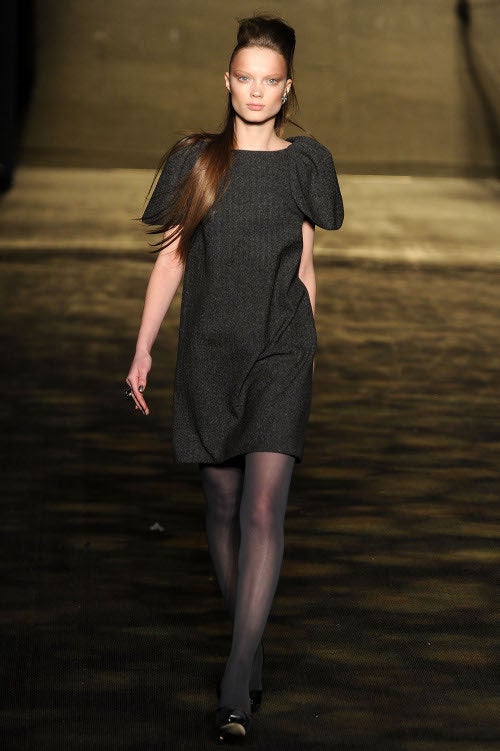 S
The looks swung pretty wildly between all-out glam, and demure.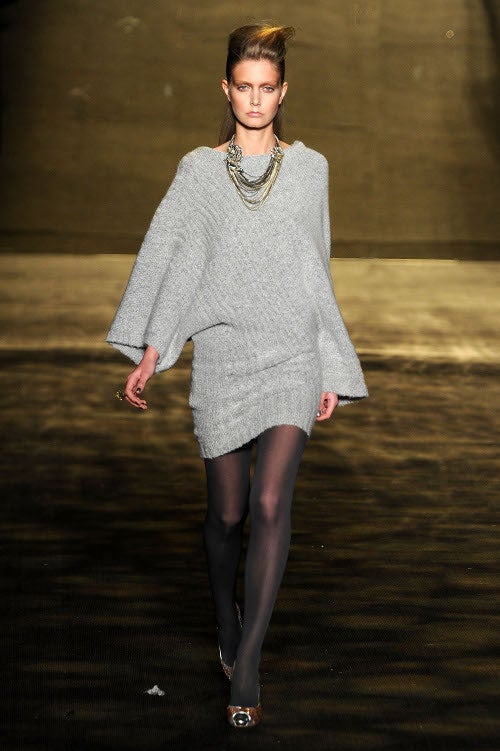 S
Is there anyone in the snow-covered portions of the globe who doesn't want to be cuddled up in this right now?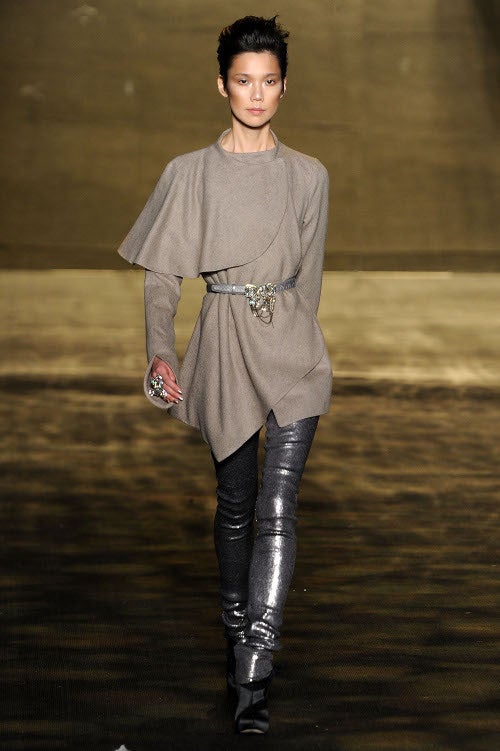 S
Or this?! Win an archery contest while you're at it!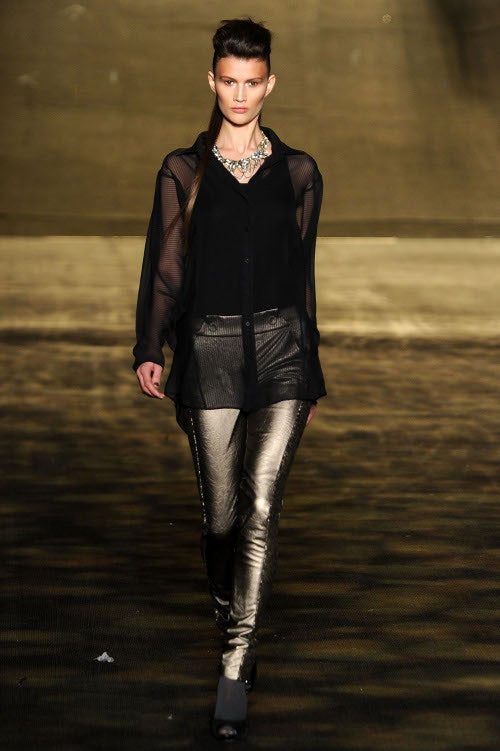 S
I am very concerned about how certain starlets are going to style this, runway-to-reality.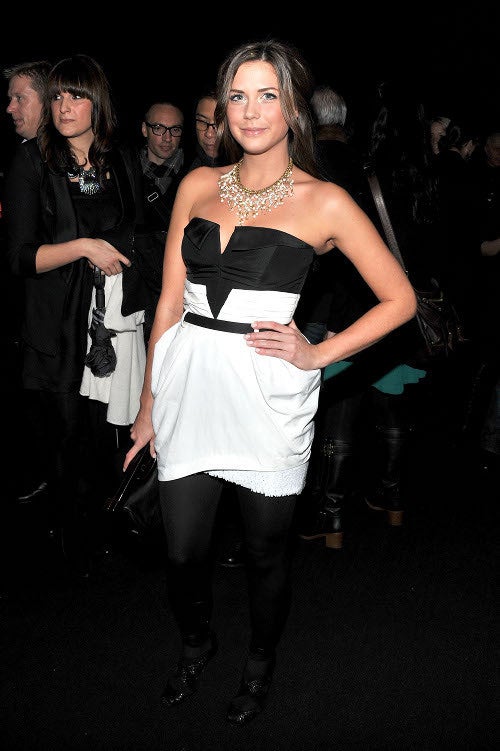 S
Now, were I styling audience members in the collection, I think Erin Lucas, being both genuinely young and dubiously edgy...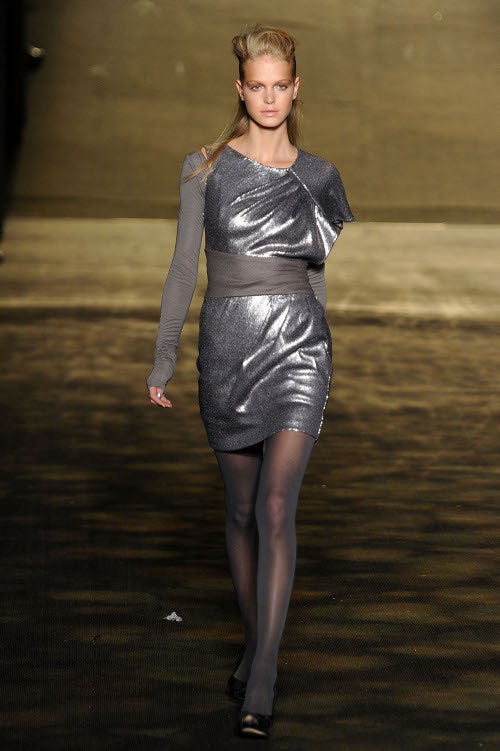 S
Could rock this.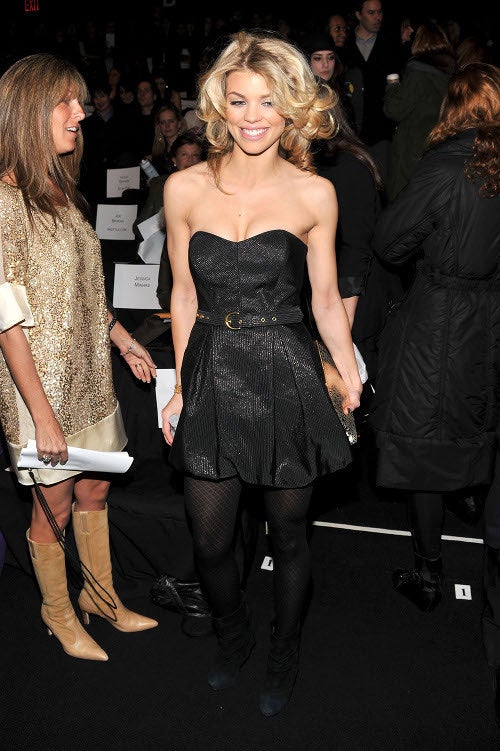 S
AnnaLynn McCord, meanwhile...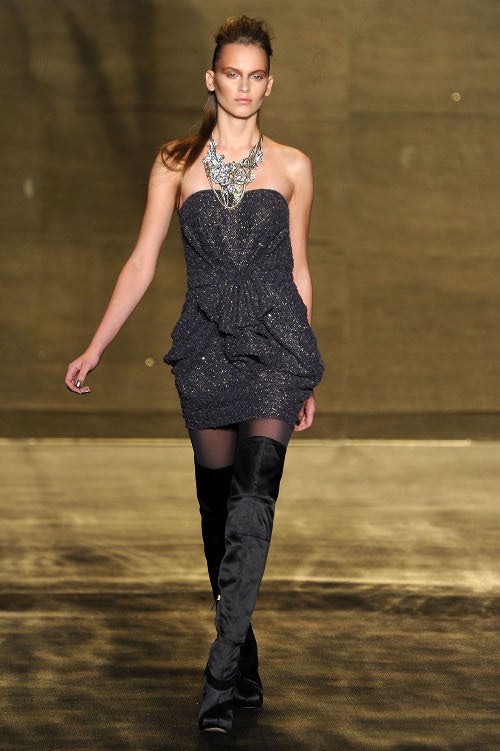 S
...should seriously consider an engaging little number comme ca.


[Images via Getty]