Carolina Herrera's not the old guard's go-to for nada: she's got the uniform of haute privilege down. And this a.m., it was all about posh granny chic.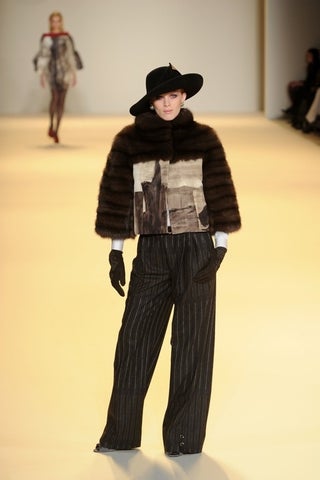 S
This look says: bring on the pesto torta. Mrs. Reagan may stop by later and it has to be perfect.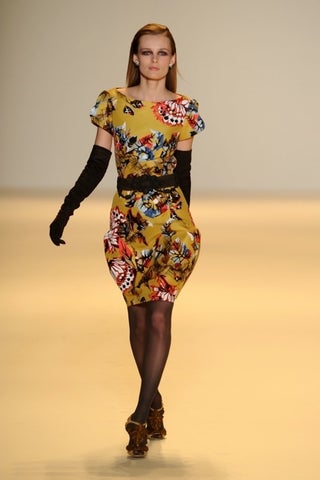 S
How much are you digging on this vaguely-boho upholstery print circa '68?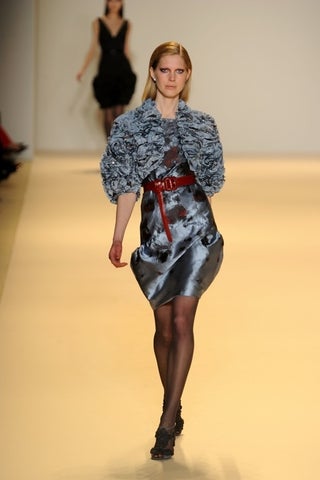 S
Ruching was big. In every sense.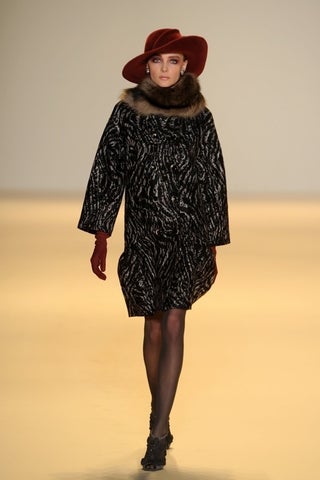 S
Straight out of your grandma's closet...if your grandma were straight out of Bonfire of the Vanities.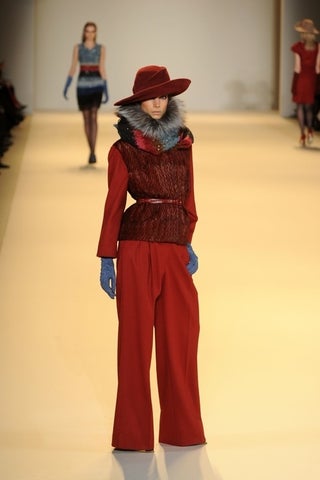 S
I swear, I saw an elderly woman dressed very much like this at the Met costume institute not two weeks ago. And she was awesome.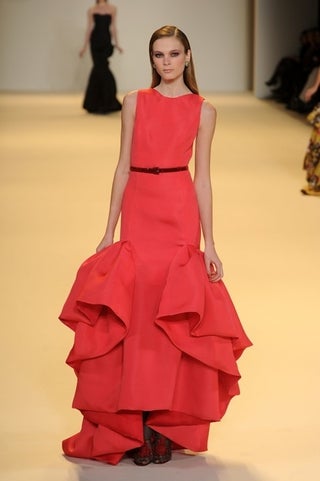 S
Holly Golightly on top, Sabrina on the bottom.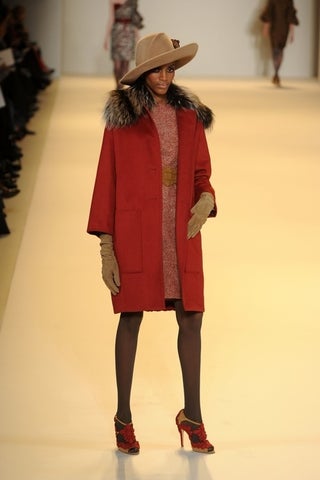 S
When she walks into the church bazaar planning committee, you know what she says goes.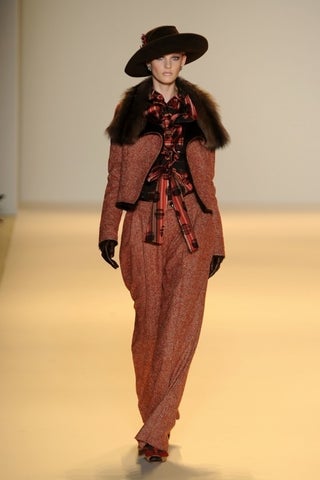 S
I'm here for my maltese. Is he dyed the proper shade of brick? Splendid.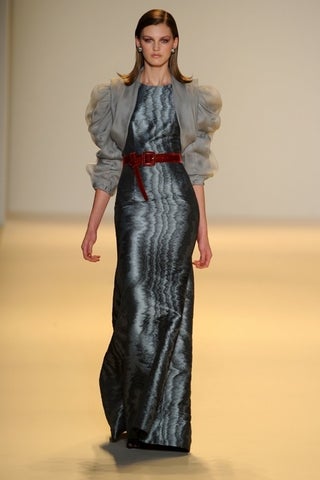 S
To be seen in one month's time at the Young Friends of the Frick gala. 5:1.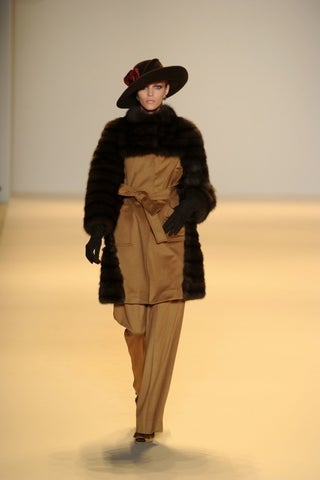 S
"The Picasso on the left. Deliver it."


[Images via Getty]