DKNY's Fall 2010 collection captures several of the trends that seem to be popping up all over New York Fashion Week: pleated skirts, a hint of glimmer, and totally Clueless inspired ensembles for the modern day Cher Horowitz.
S
I can't keep up with newsboy caps. They were in a few years ago, but then out again, yeah? Well, now I think they're back in again, which is fine by me, because I'm a fan of anything remotely Newsies related.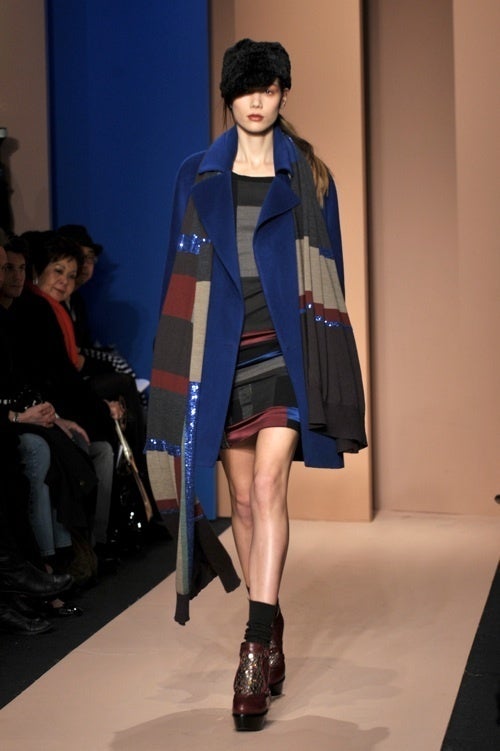 S
I love the touch of shimmer in this. This is how you do subtle glimmer. Take notes, Ke$ha!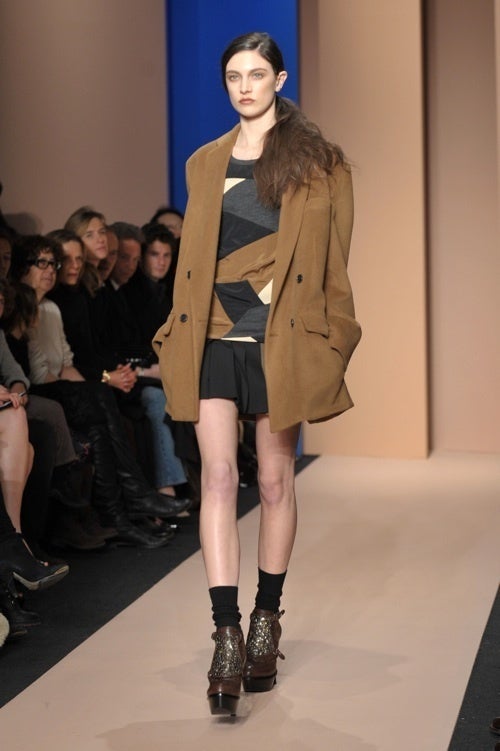 S
Camel and black have been everywhere on the runways, which isn't entirely surprising, considering that these are Fall collections.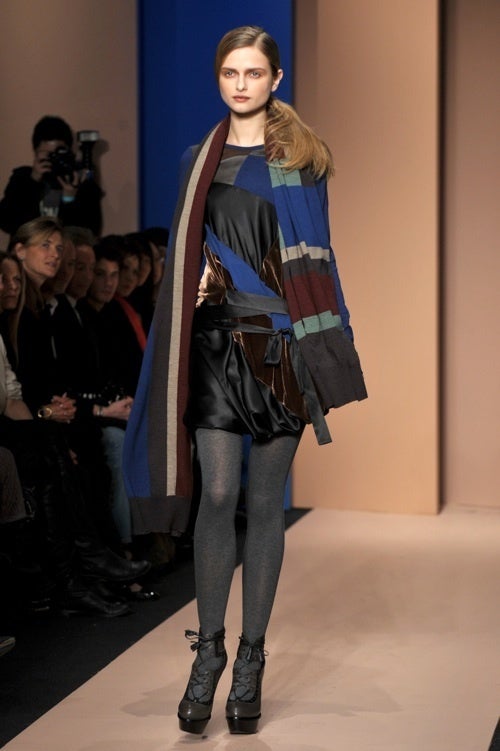 S
Burgundy and this particular shade of blue seem to be quite popular, as well.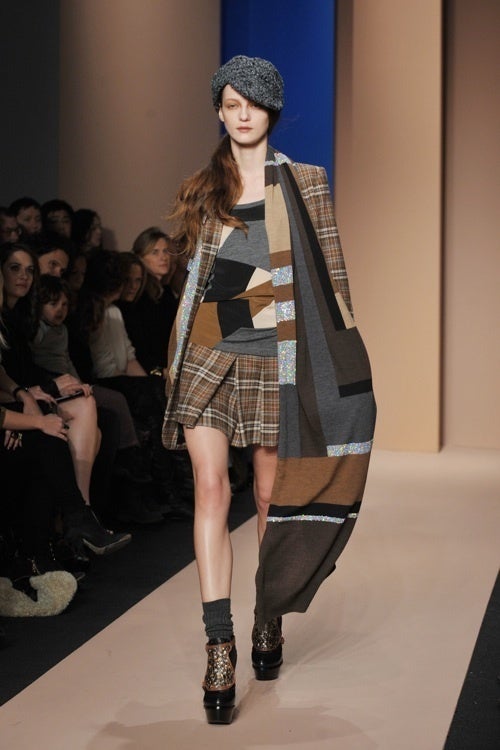 S
I swear, nearly every collection I've seen so far has "Cher Horowitz Wuz Here" written all over it.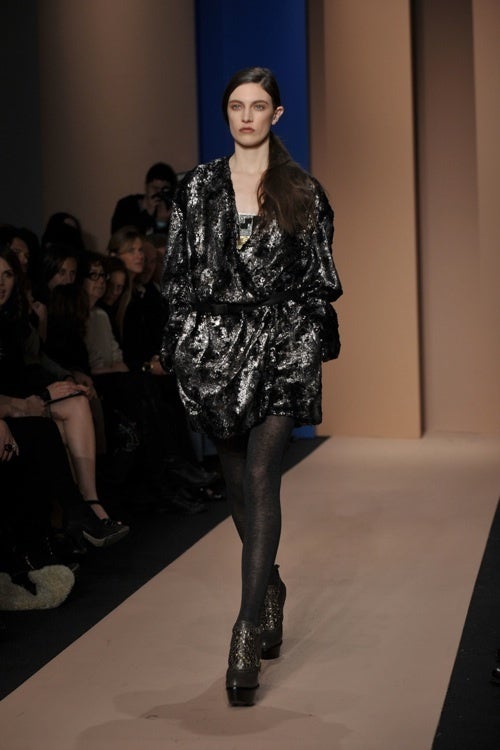 S
Silver is still very big, as well.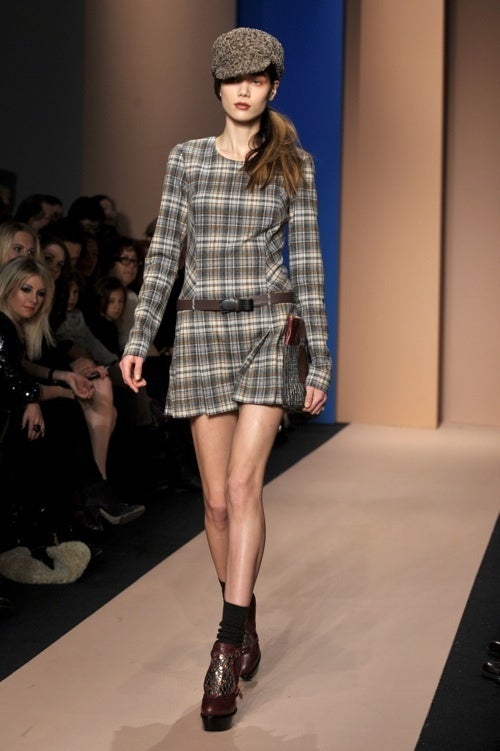 S
I love this! This collection seems quite wearable off the runway.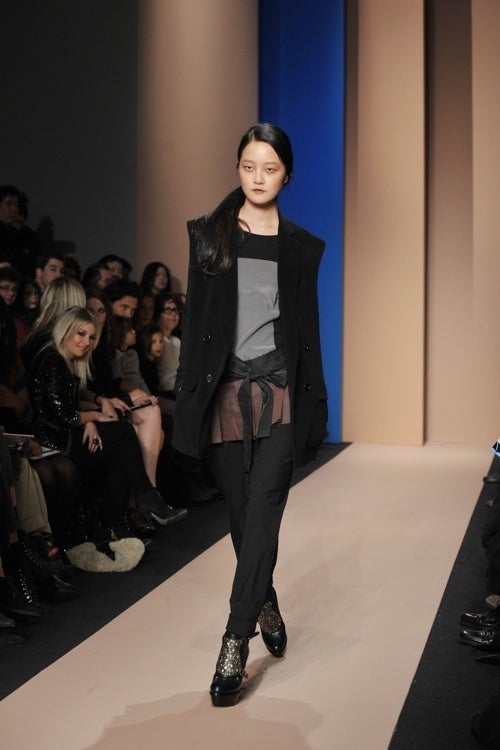 S
Bows seem to be big this season as well, though they're simple and streamlined, and blend into an outfit, rather than being a centerpiece.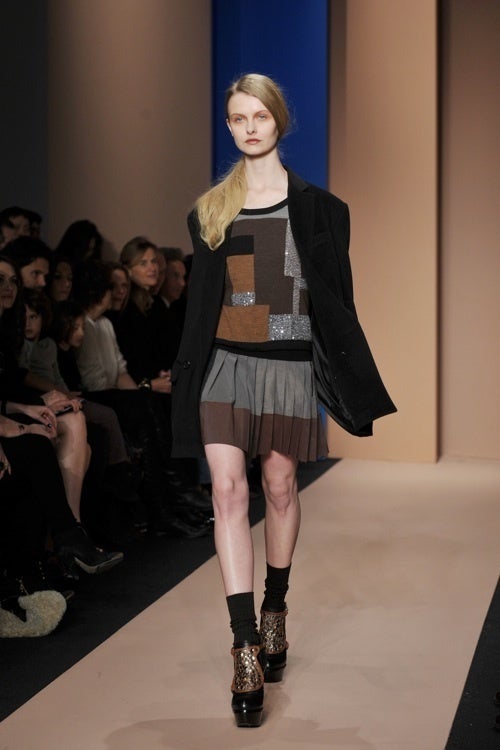 S
Schoolgirl-inspired pleated skirts seem to be all the rage as well. How do you guys feel about this? Is there a way to pull them off without looking like you're in a Britney Spears circa 1998 costume?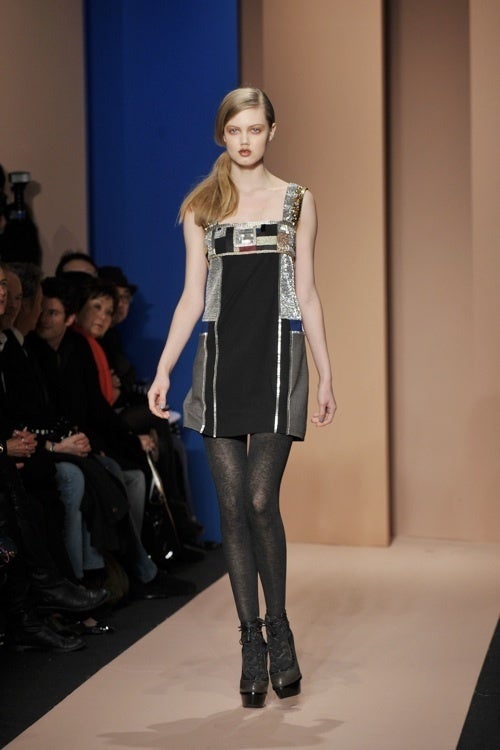 S
Again, SO Cher Horowitz!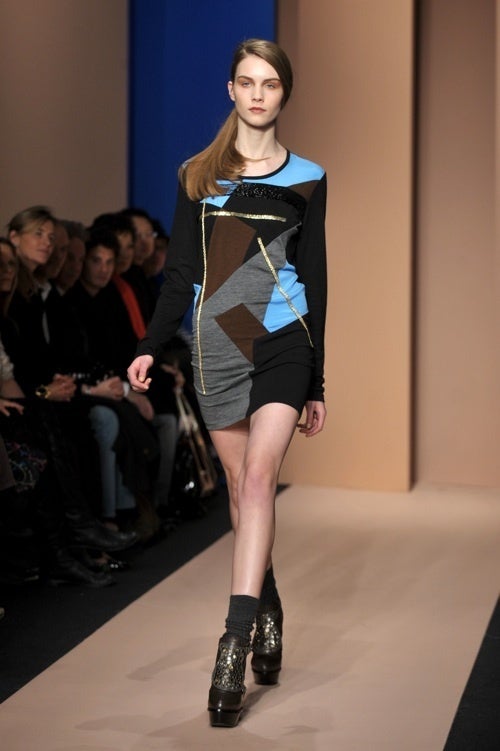 S
Love the blue-brown combo. Also worth noting: socks where leggings used to be. Have we turned a corner?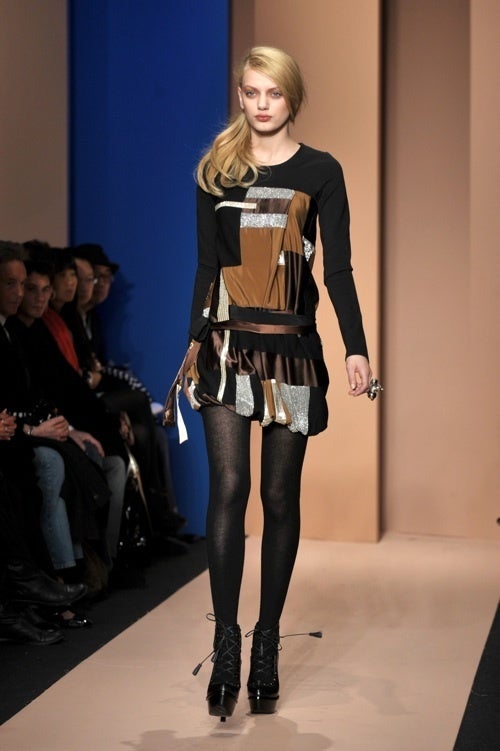 S
I'm guessing this collection may bore some people, but I love the clean, simple, wearable look of it all. She's captured the 90s revival but spun it in a way that looks forward rather than backwards, which is great.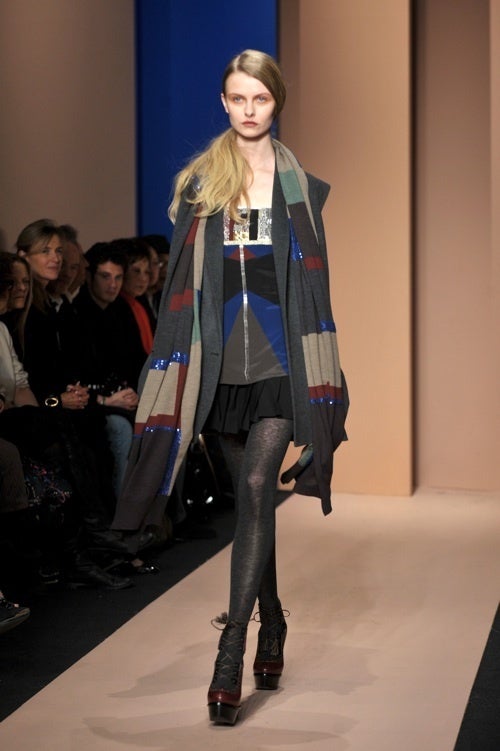 S
How do you guys feel about the shoes?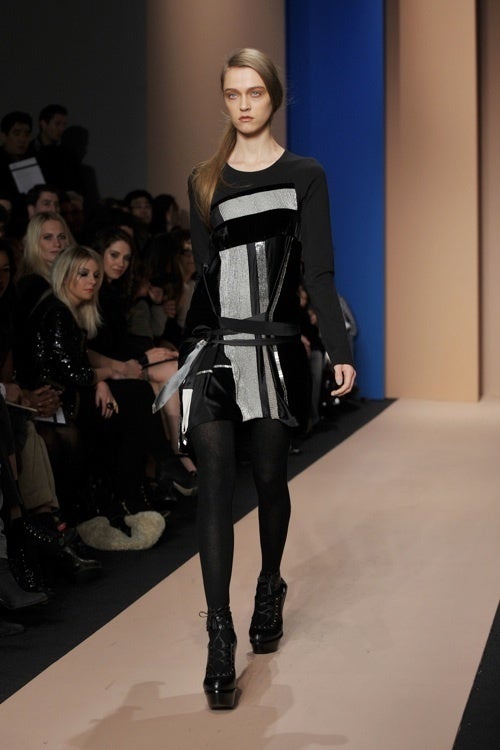 S
Adorable, no?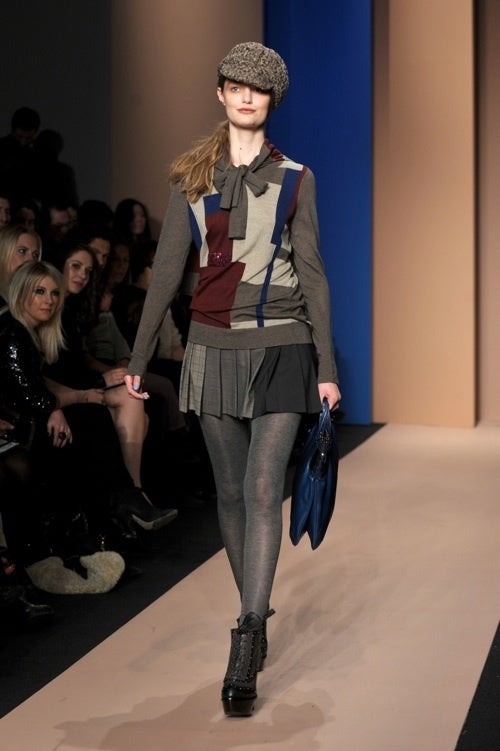 S
Not sure about the tie around the neck, but I love the color on the bag.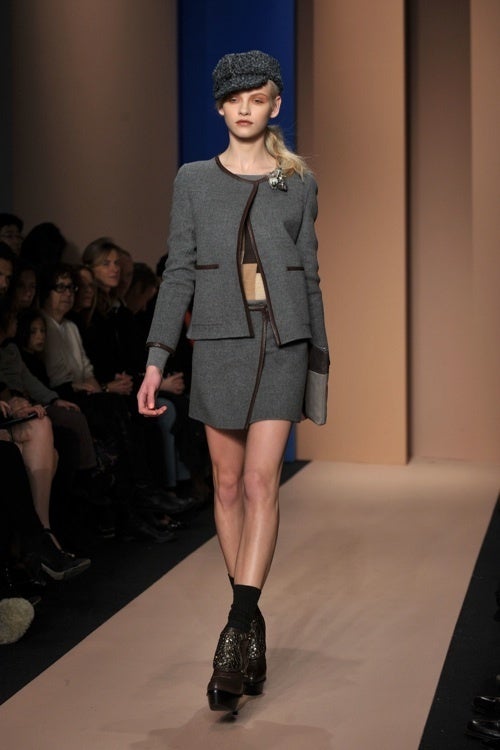 S
This will totally be on Gossip Girl next season.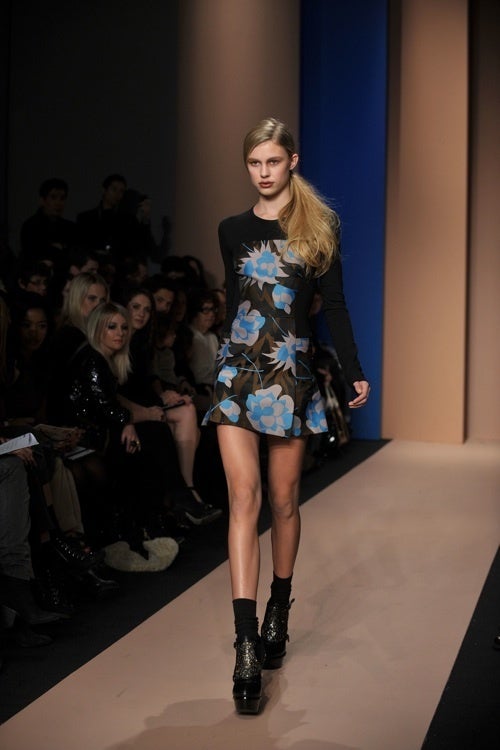 S
I said something similar last night, but there is totally a high-fashion Contempo Casuals vibe to fashion week this year, isn't there?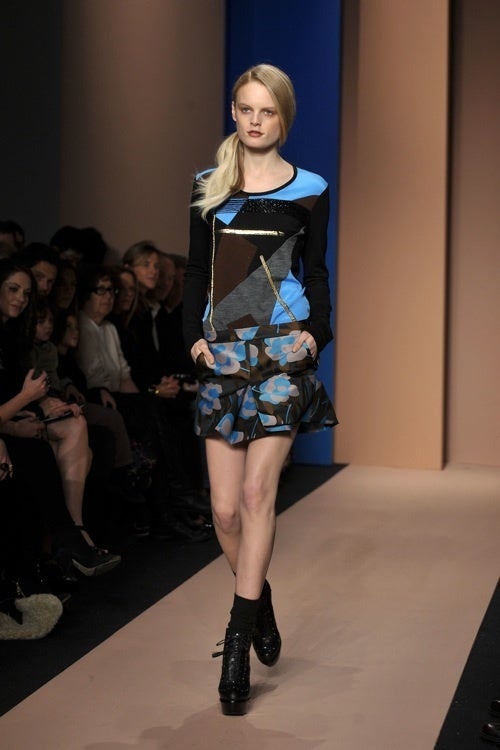 S
Mix 'n' match.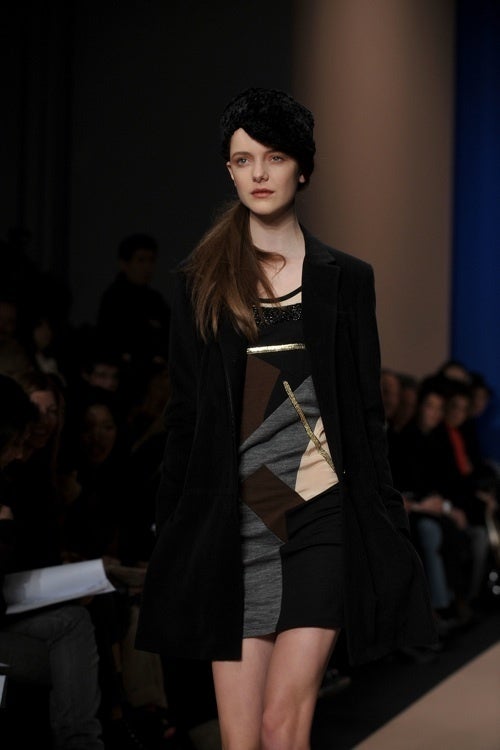 S
"There's just something about a girl in a hat...it's just so...Vogue."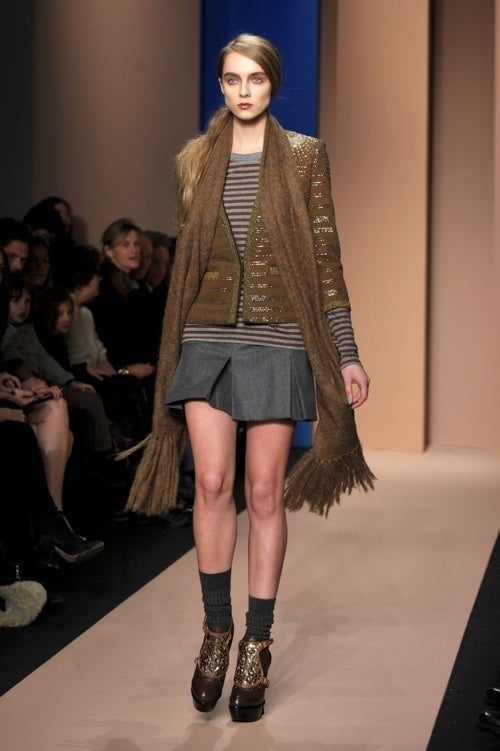 S
More pattern mixing—also very Cher. Cher is everywhere!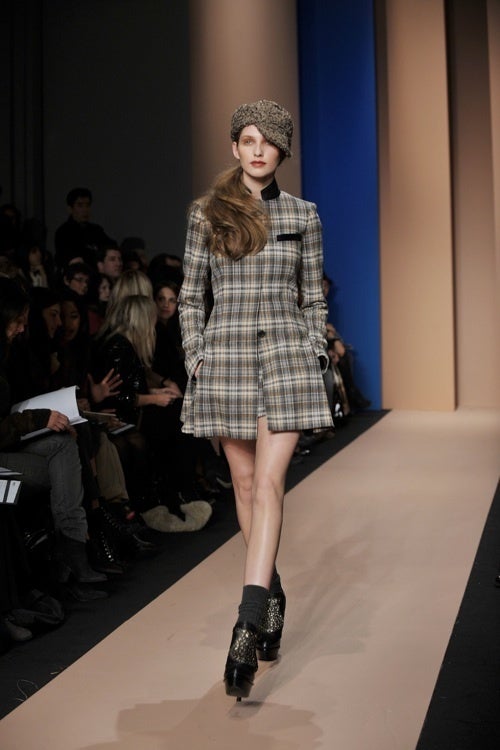 S
This is less Cher, more Blair, yeah?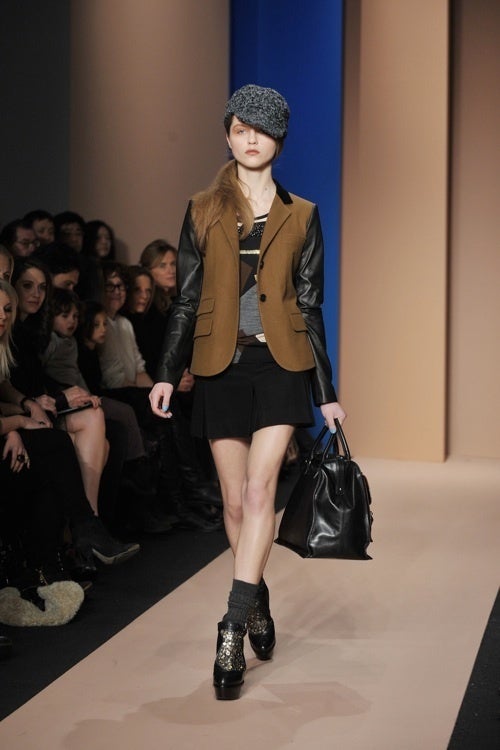 S
Layering appears to be on-trend, as well. Not only are designers mixing patterns, but they're mixing lengths and fabrics as well. Metallics and camel? Sure! Leather and chiffon? Why not?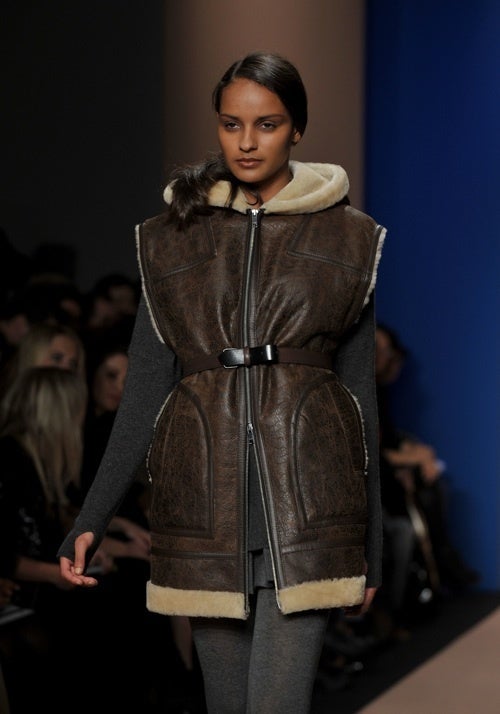 S
I'm not sure how much of the leather and fur we're seeing on the runways is real (I'm guessing quite a bit), but both are very popular this season, which I'm sure will not go over well with PETA.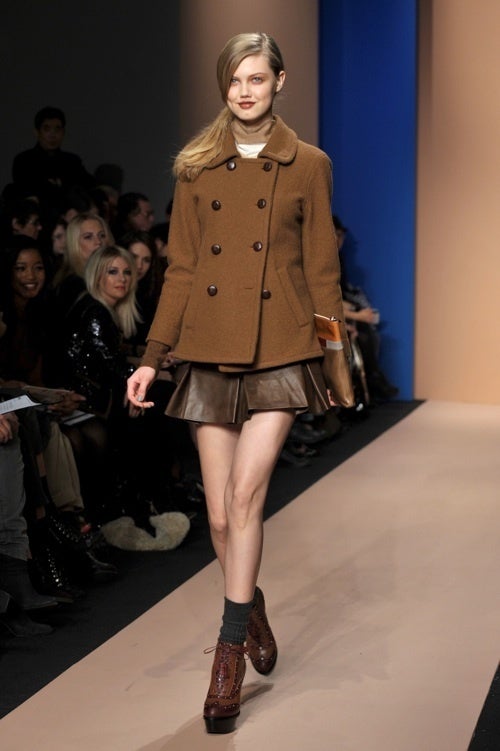 S
"So okay, I don't want to be a traitor to my generation and all but I don't get how guys dress today. I mean, come on, it looks like they just fell out of bed and put on some baggy pants and take their greasy hair - ew - and cover it up with a backwards cap and like, we're expected to swoon? I don't think so."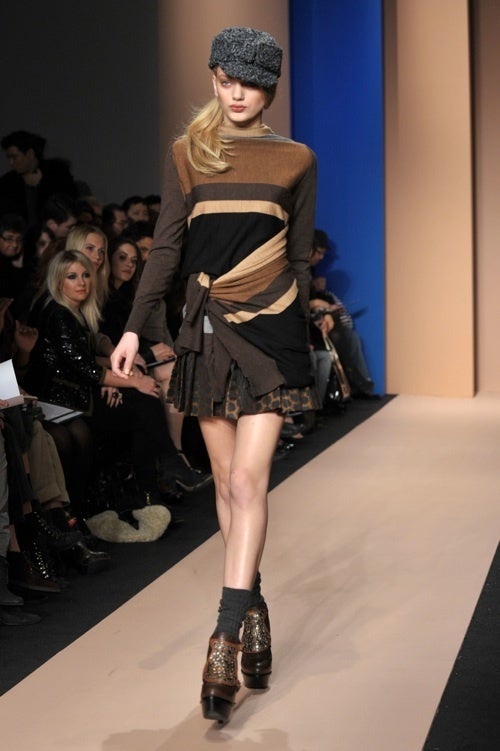 S
There's a lot going on here, but somehow it all comes together.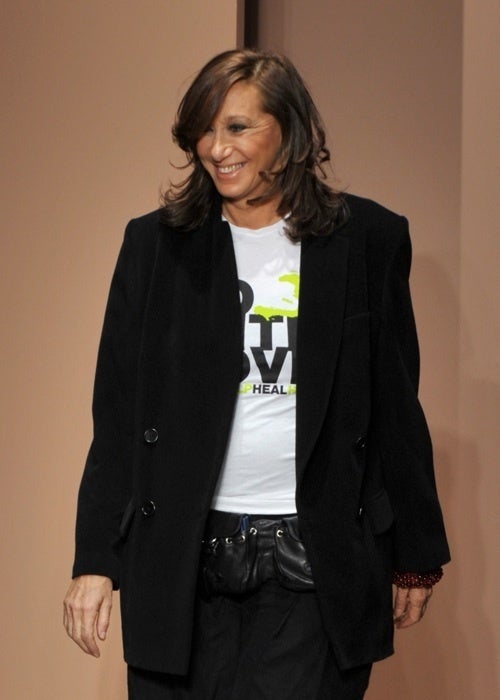 S
The designer herself looks pleased...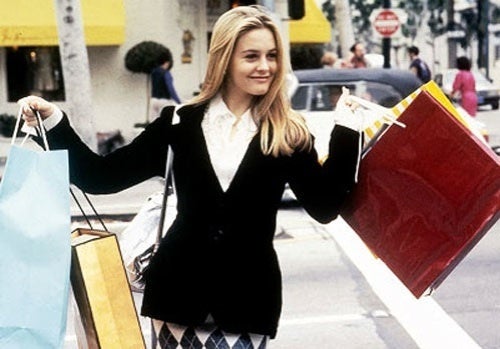 S
And I'm sure, somewhere out there, Cher Horowitz is already making a shopping list.
[All Images Via Getty.]