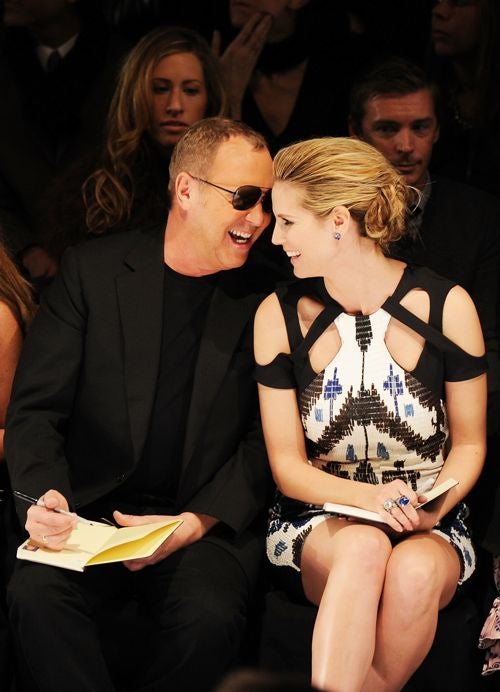 S
Spoiler alert! The finalists of Project Runway Season 7 showed their designs at Mercedes-Benz Fashion Week today. Pictures from the collections after the jump!
The images here are not in a particular order. Reportedly, ten designers got to show in the tents, but the three finalists were not revealed. What you see here is just a smattering of what was seen on the runway. I purposely didn't identify the designer for each item, because I thought it would be fun to guess, but if you want to some hints, you'll find info here. Keep in mind that just because two pictures are next to each other doesn't mean they're from the same collection (although you can probably tell collections apart.)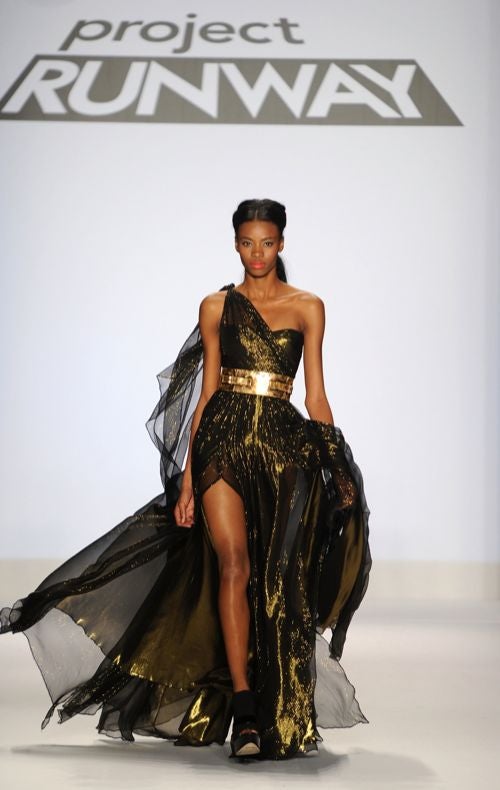 S
Fierce glamazon! Who do you think designed this shimmering golden gown?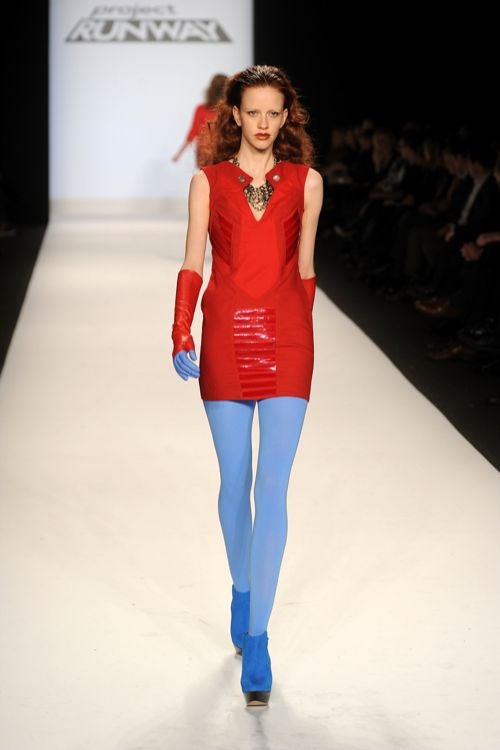 S
Superman colors.
S
For the bar-hopping storm trooper in you.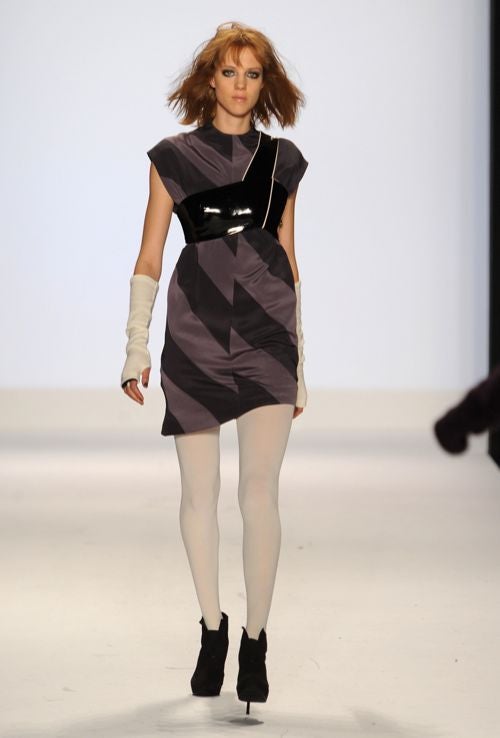 S
Run, Lola, run, to that art opening downtown.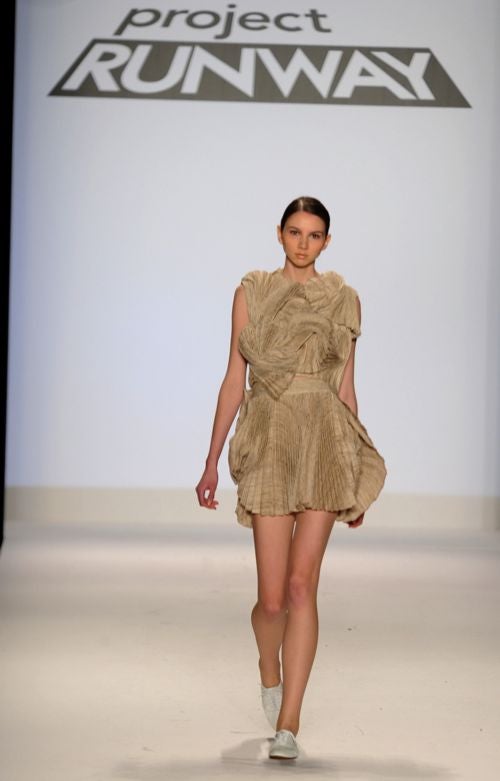 S
So soft and pretty.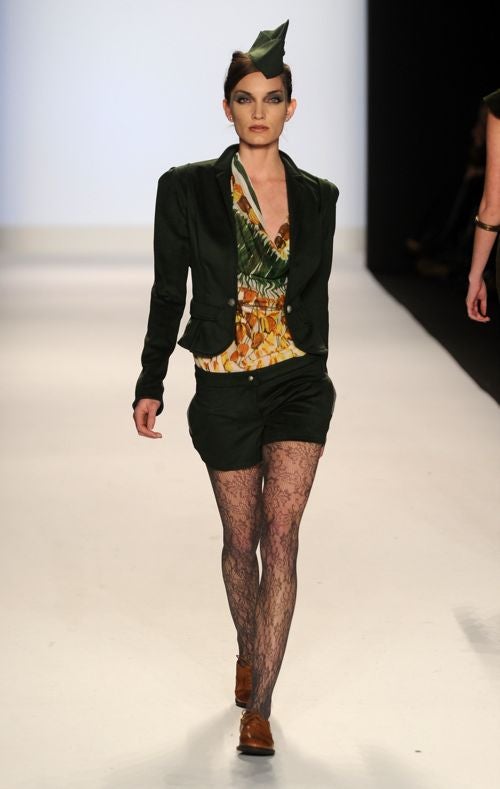 S
Peter Pan works at Sephora now?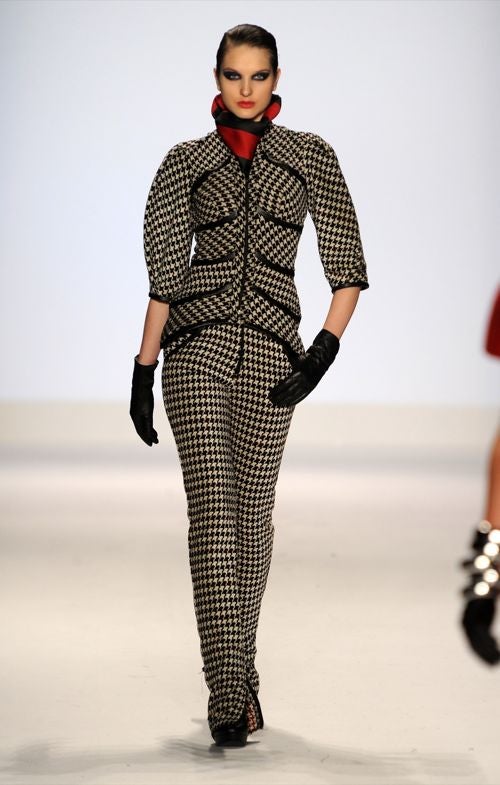 S
Insect-like thorax, and sleeves that make me suspicious.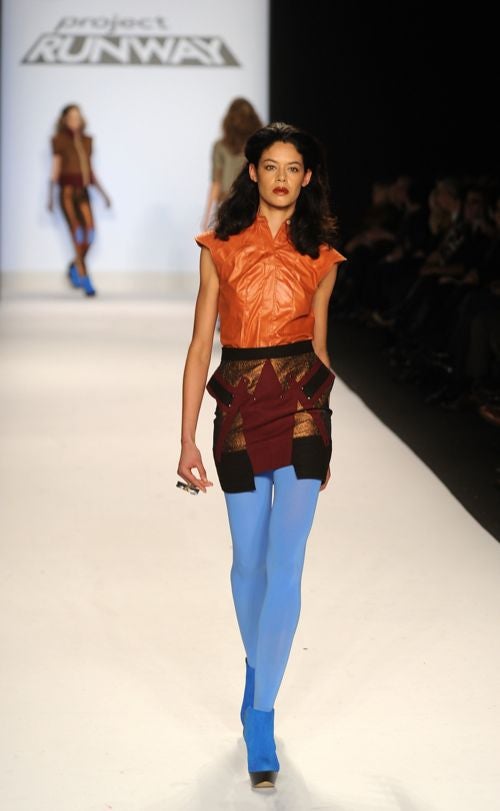 S
The kind of skirt you end up tugging at all day.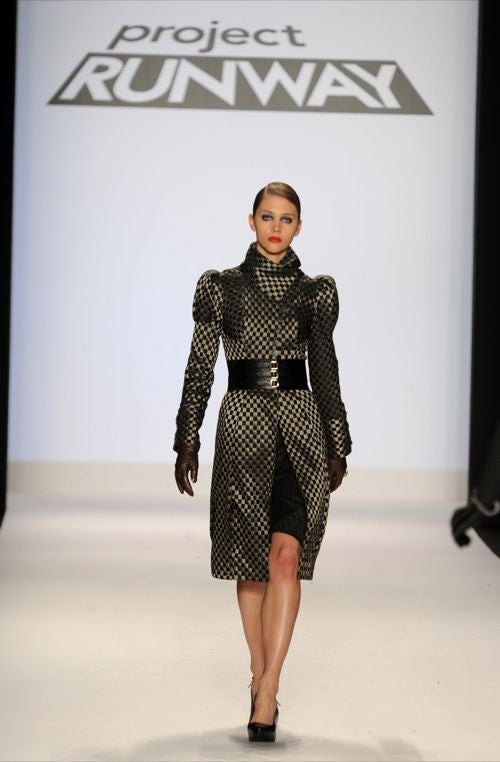 S
Assassin in Wonderland.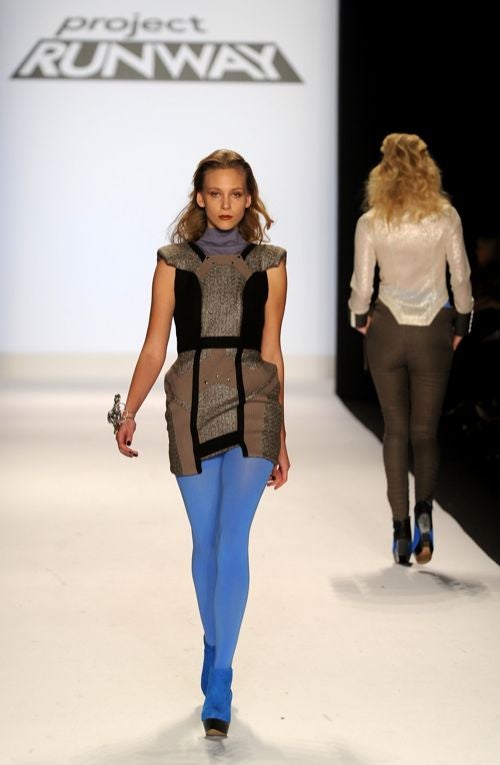 S
This is sharp, but I would like it better with black tights.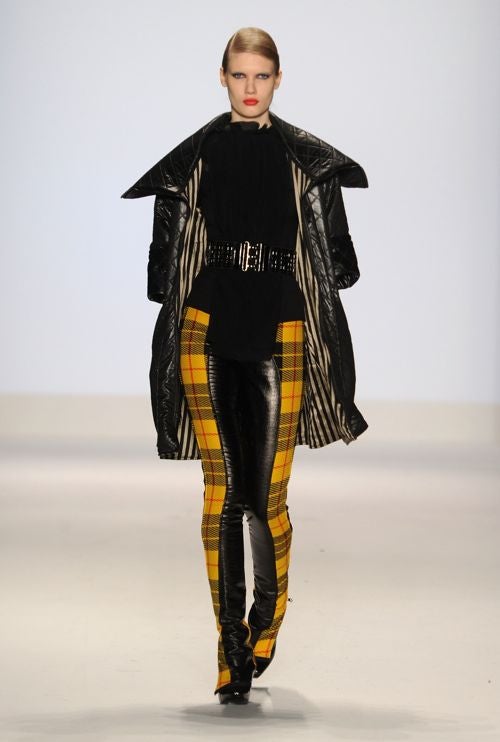 S
Oh, hell no.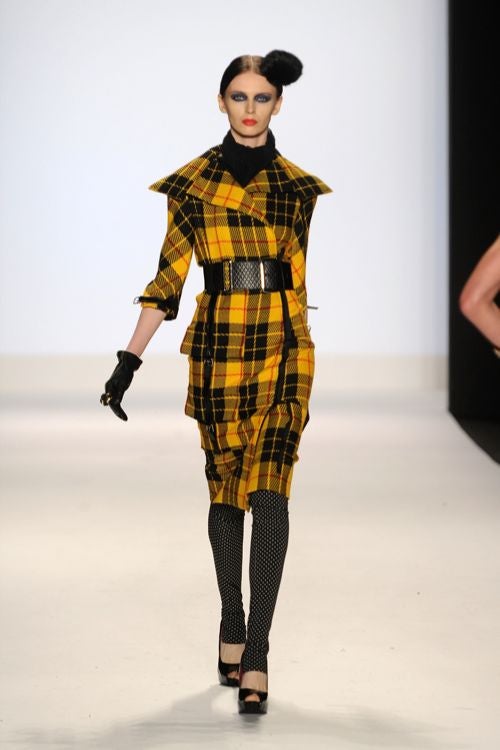 S
If you are a wealthy English eccentric and have the manor, title and lean frame to go with this, then, okay, if you must. The rest of us will be snickering in the corner.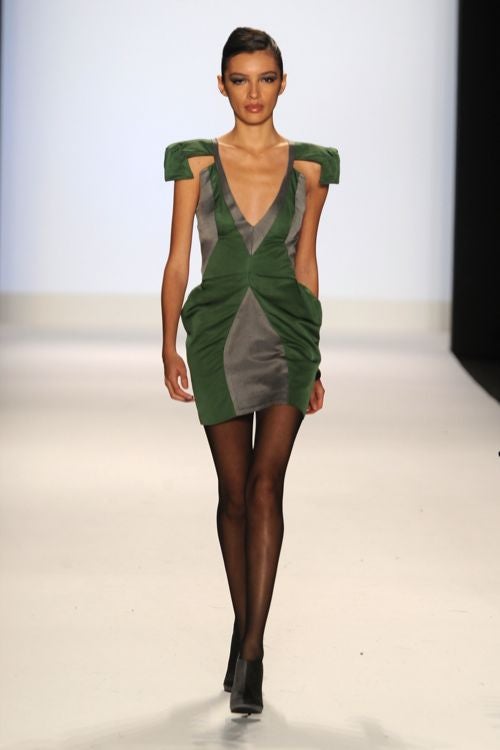 S
In case you didn't know: Shoulders Are The It Body Part To Accentuate.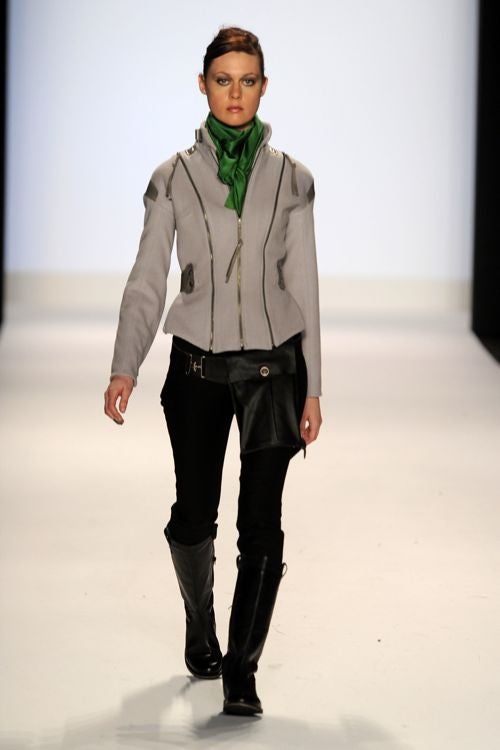 S
Chic, urban, sensible.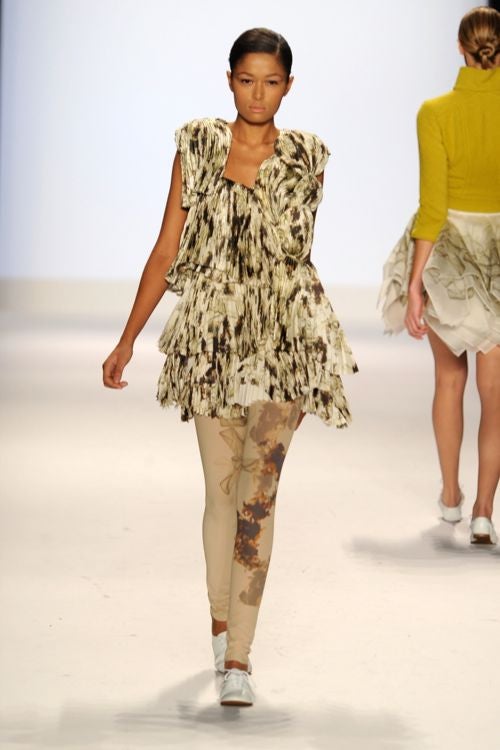 S
Sweet, but not too sweet.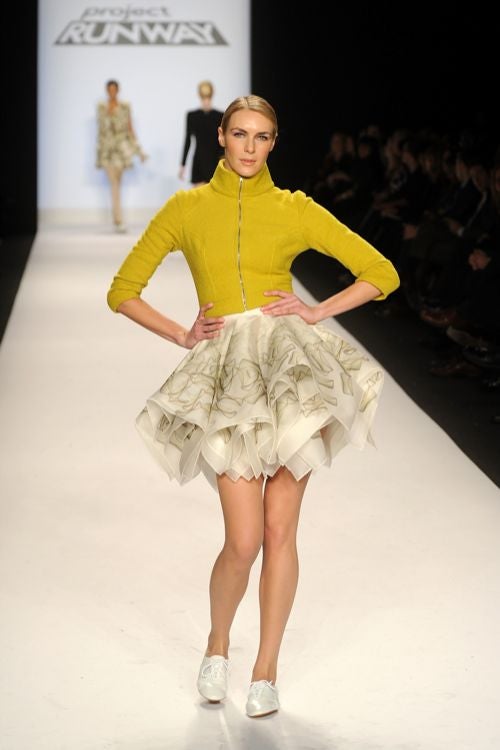 S
This is "ice skater warm-up ensemble." But in a good way.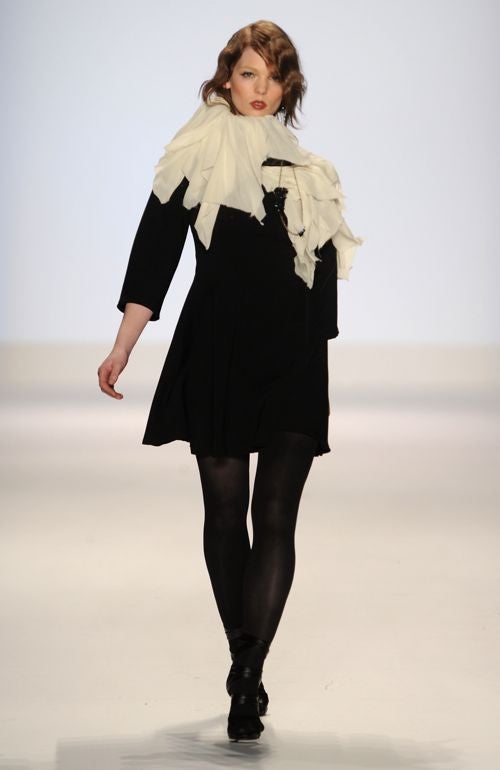 S
I can't tell exactly what's going on, but I like it.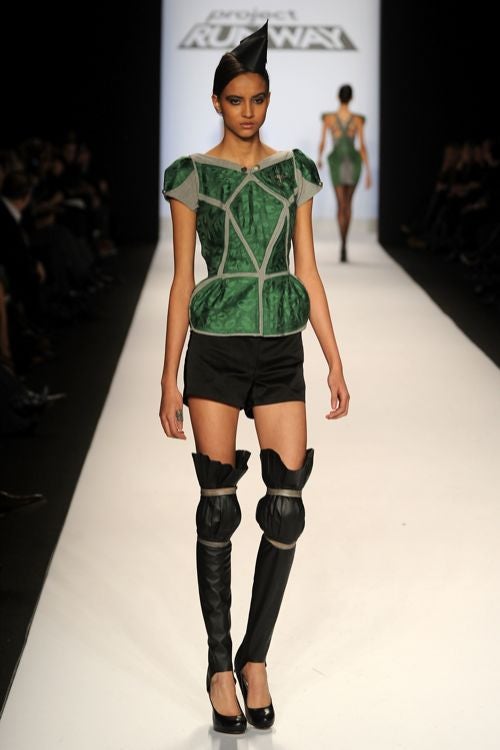 S
The Keebler Elves went to this rave in Prague and met a hacker slash drug dealer who promised to change their lives. And he did!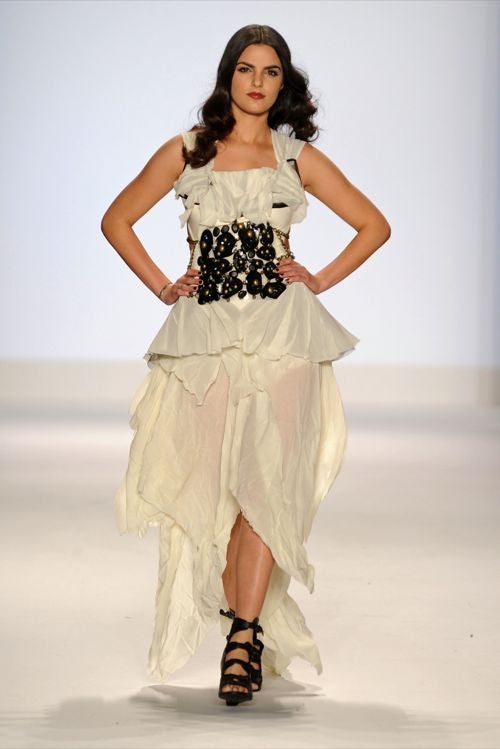 S
Want. Now. Need.
S
Absolutely red-carpet worthy. Beyoncé? Kate Hudson?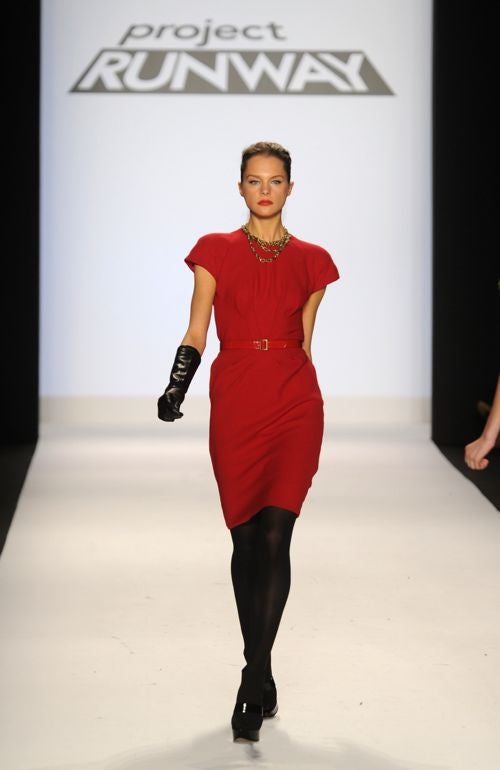 S
Not exactly reinventing the wheel here, but the lines are sharp and strong.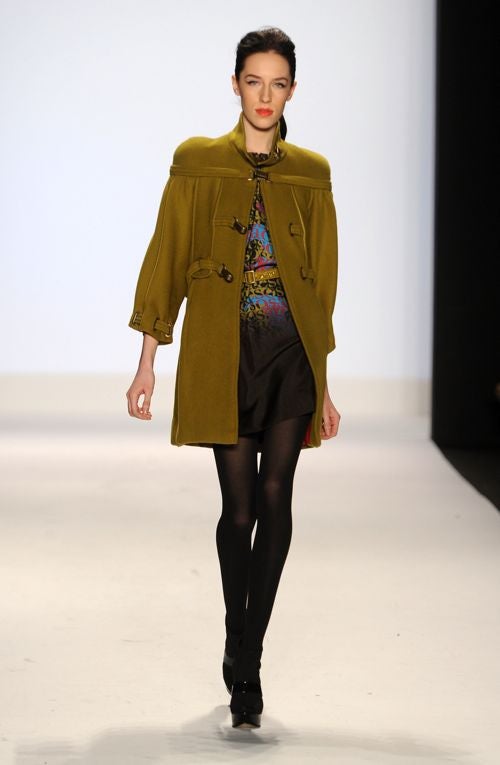 S
This particular shade of green makes me think of vomit. Sorry.
S
Oversized, '80s.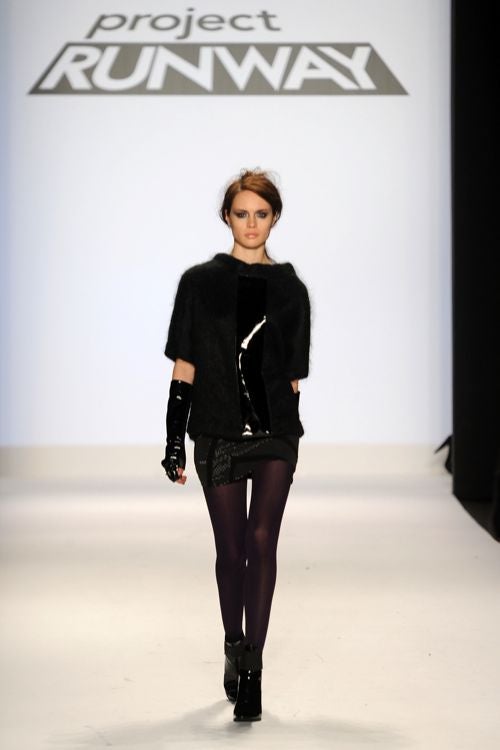 S
Tough. Wearable. Slick.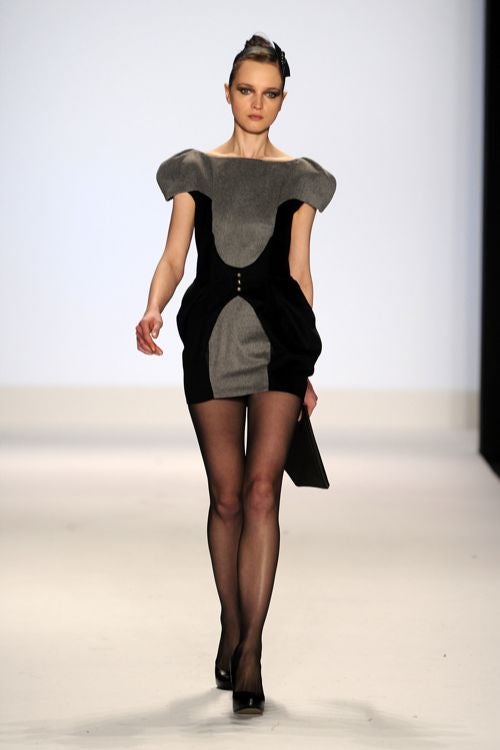 S
Crotch highlight? Thanks, but no thanks.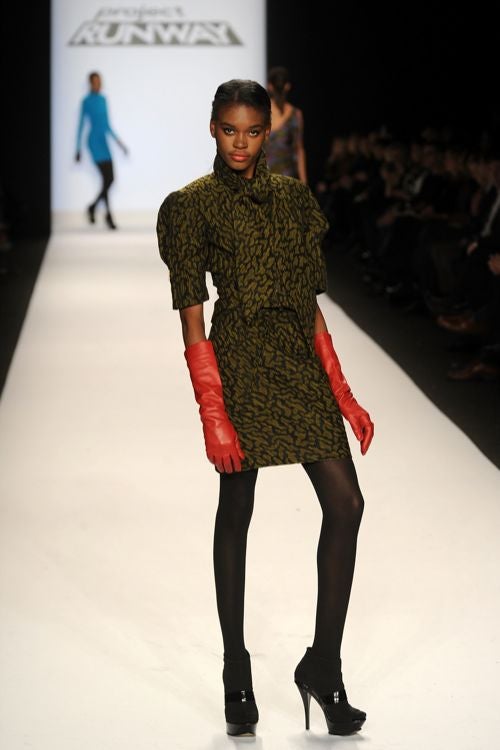 S
"Pull up to the bumper… And return that overdue library book."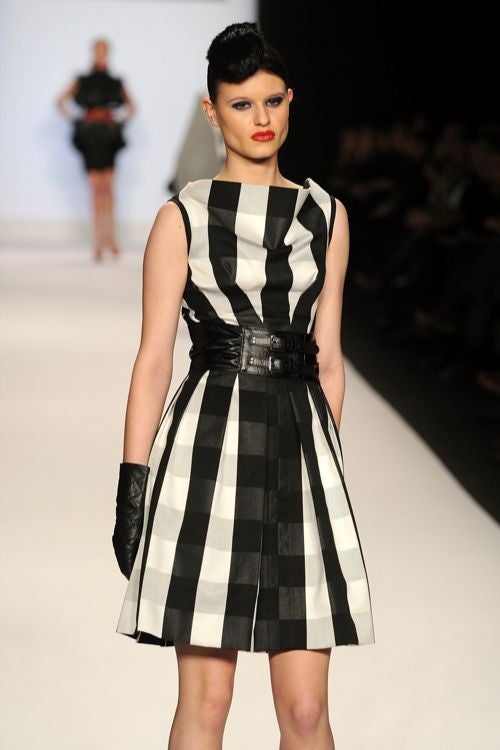 S
For some reason I could see Carey Mulligan pulling this off.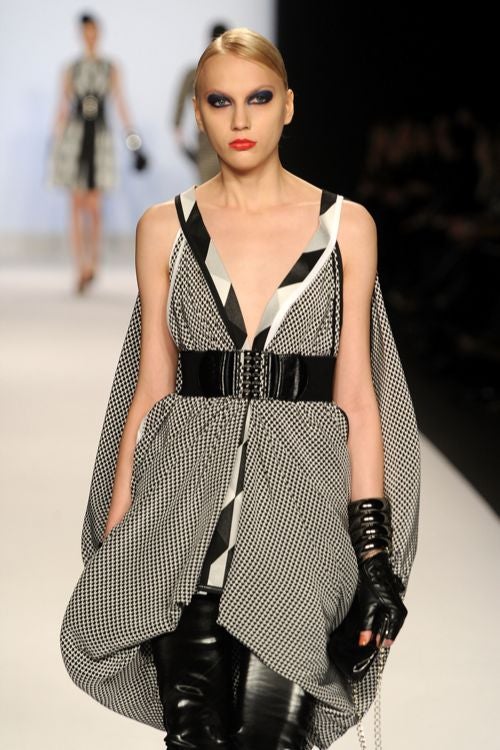 S
A silhouette most women should avoid.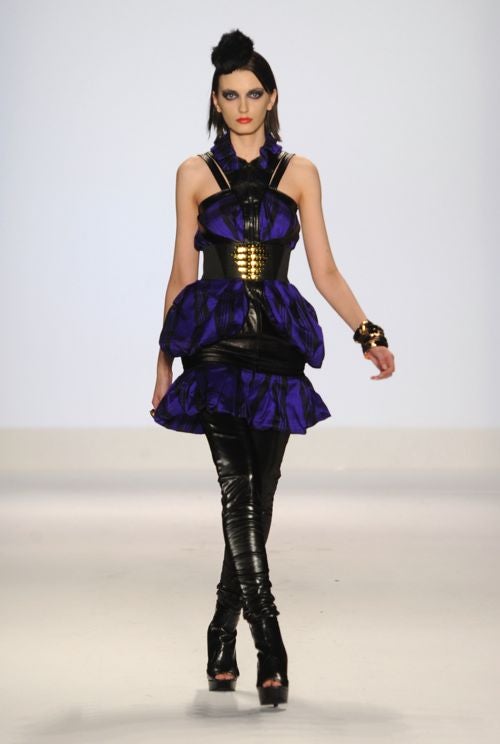 S
From the wardrobe department of a '90s movie about a vampire prep school.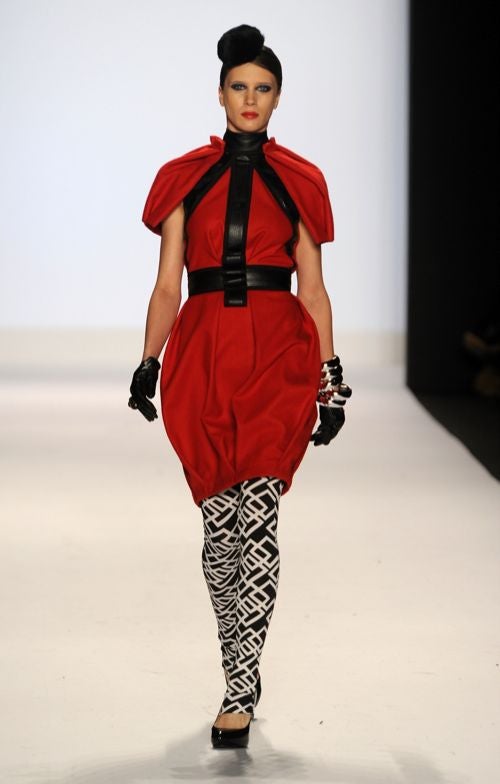 S
Right on that narrow line between appealing and appalling.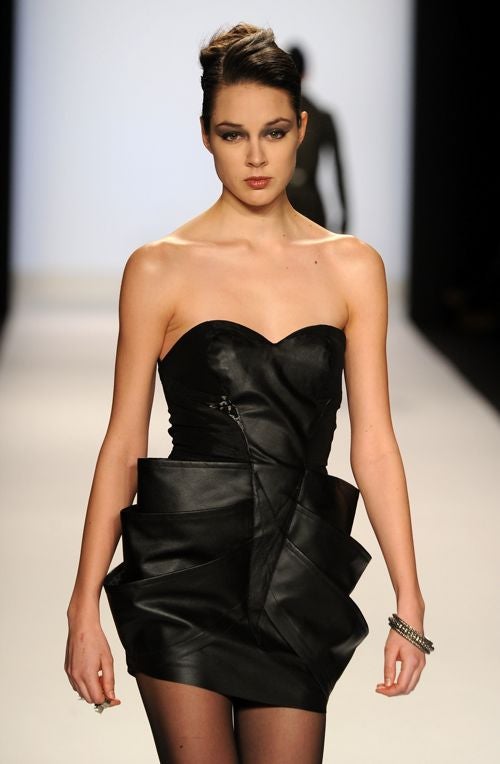 S
Paging Victoria Beckham. To the white courtesy phone, please.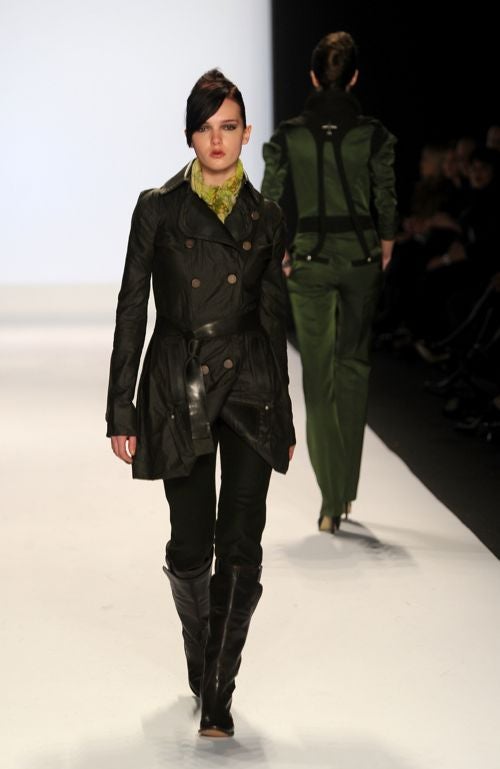 S
Military sexy. An officer and a gentlewoman.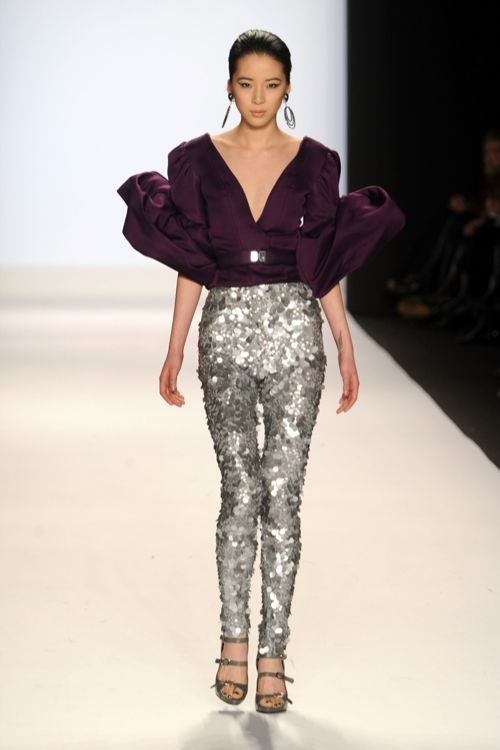 S
Absurd, and yet I love it!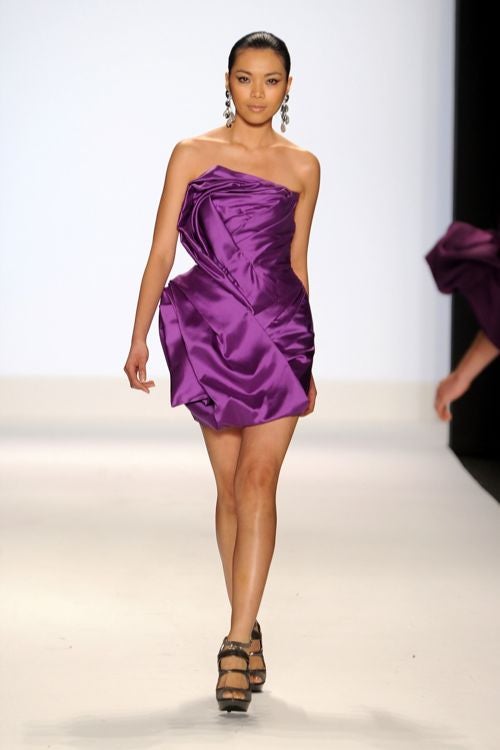 S
Strong use of color and shape!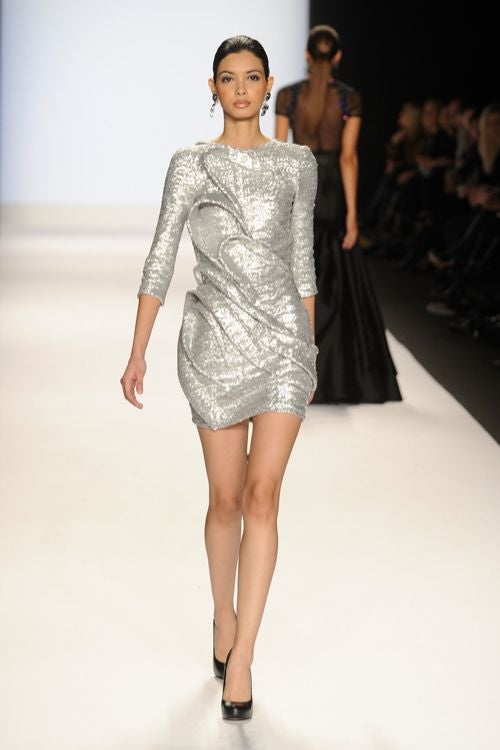 S
Loving the folds and layers. (I almost wrote folds and labia.)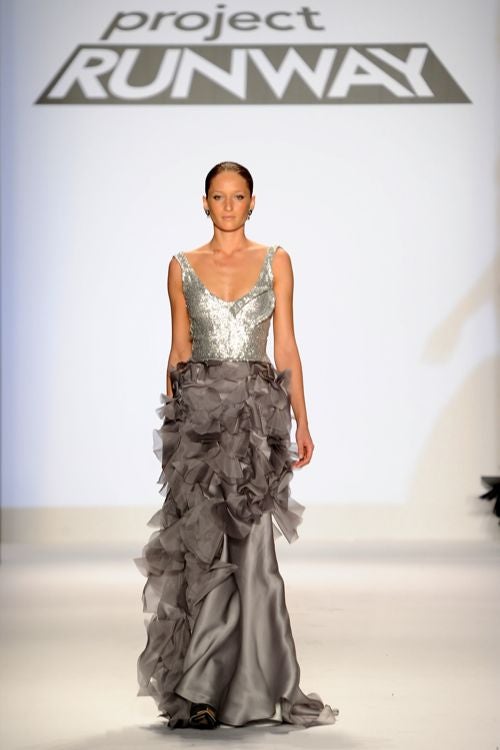 S
Stunning! Absolutely gorgeous. A winner.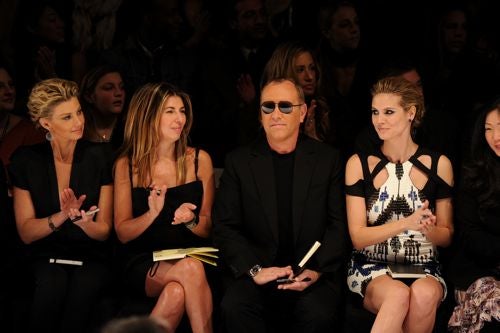 S
That's it! What do you think? I saw a lot of really strong looks — with vision and point of view — and also really wearable stuff. Then again, some of it was horrifying. Faith Hill was there, so she must be involved somehow. We'll see!
Don't forget, if you really hate not knowing who did what, you'll find answers here. And a harsh review here.
Prognosticating Project Runway Based on Today's Fashion Show [Gawker]
Project Runway Strikes Out At Bryant Park [Crain's]
Getty." />