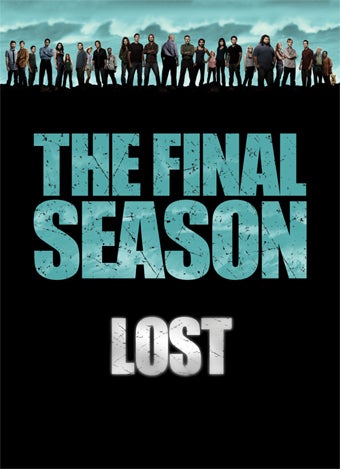 Previously on Lost, Locke was resurrected from the dead, Jack was detonating a nuclear bomb, and everyone—the Survivors, the Others, the Hostiles, the audience—wanted to find answers. Here's our ultimate primer to tonight's season premiere.


Brief (as possible) recap: In 2007, Jack, Kate, Sayid, Hurley, Ben, Sun, and Locke's dead body hopped on Ajira flight 316 after creepy-eyed Eloise Hawking (Daniel Faraday's mother) told them it was the only way to get back to The Island to (presumably) retrieve those they left behind. And it worked! Sort of. They all managed to end up in the same place, but they landed in different times. (Jack, Kate, Sayid and Hurley joined Jin, Sawyer, Juliet, and Daniel in 1977, while Sun, Ben, Captain Frank and a resurrected Locke were still in 2007.)
Sun and Ben followed Locke (who isn't the same after returning from the dead) to meet up with Richard Alpert (aka Guyliner), and on Locke's orders, they all traveled to the four-toed statue (which has been confirmed to be Taweret) to find Jacob. Ben and zombie Locke entered the statue where Ben stabbed Jacob—fn his own free will, but totally under the suggestion of zombie Locke—while Richard, Sun and the Others/Hostiles waited on the beach. That's when Ilana and Bram—who claim to be "the good guys"—showed up with Captain Frank and showed Richard something disturbing: Locke's dead body.

Meanwhile, back in 1977, mad scientist Daniel Faraday was shot and killed by his mother (Eloise) while she was pregnant with him (trippy, I know!) and Jack decided that the only way to correct all the shit that they fucked up was to detonate the nuclear bomb that the Hostiles hid under their Temple, with the theory that if they could destroy the construction of the Swan (aka The Hatch)—the source of "unique electromagnetic fluctuations" on the Island—then Desmond would never have activated the fail-safe in 2004, and Oceanic flight 815 never would have crashed on the Island.
After finally getting Sawyer, Kate, and Juliet on-board with this plan, they traveled to the construction site of the Swan to toss the bomb in the hole that DHARMA workers were drilling. However, it didn't go off, and the magnetic energy went haywire, sucking everything metal into said hole, including Juliet, who got tangled in a bunch of chains. After she fell down the hole, Juliet—who was barely alive—landed next to the nuke, and began smashing it with a rock until it blew, causing a bright white light, and leaving viewers waiting - for nine freaking months - to find out what the hell happened.

(You can read the full recap of the finale of season 5 here.)