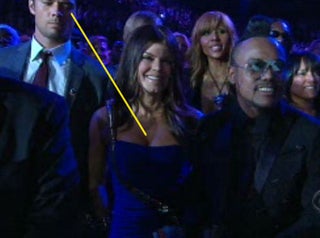 S
At last night's very long, and very crowded, Grammy Awards, most of the audience members were just as confused, annoyed, and distracted as the viewers at home.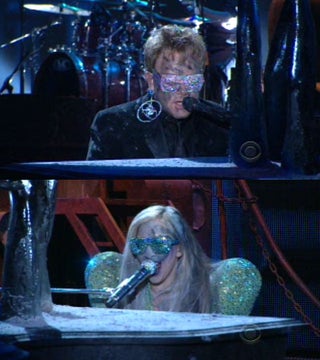 S
Some of Lady Gaga's ensembles seem sort of banal and old hat in the context of Elton John.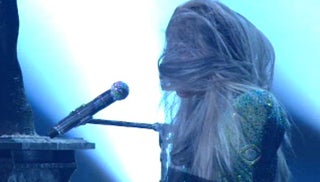 S
But with the flip of her hair, she can make it interesting all over again.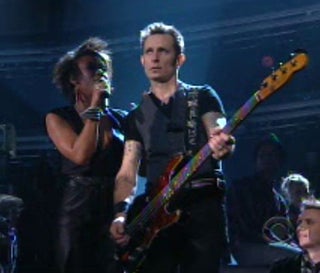 S
Green Day guy: "God, remember when I was punk rock?"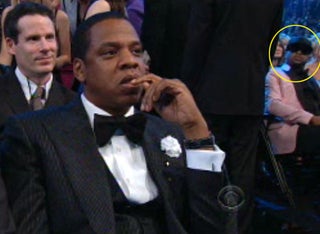 S
Jay-Z didn't think that Stephen Colbert's joke was funny, and The-Dream was equally offended for him.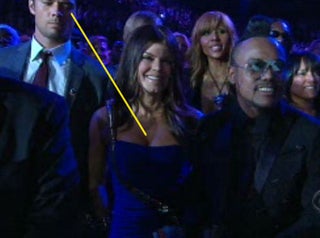 S
At least it's his wife's breasts, this time.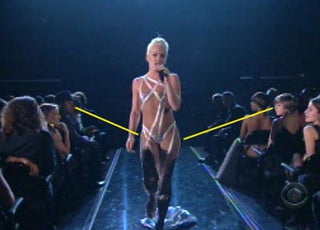 S
Pink's ass caught the attention of LL Cool J and some random girl.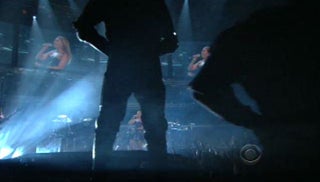 S
Speaking of asses, you could see Beyoncé's soldiers' butts from the front.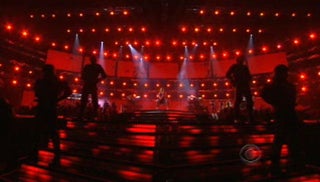 S
And then Beyoncé got her period.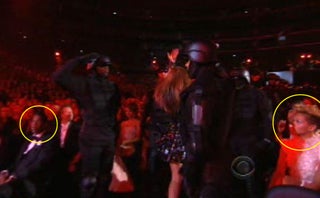 S
She sang the scorned woman's anthem "You Oughta Know," marching right between her husband and his one-time rumored mistress Rihanna. Jay is pretending it's not happening, and Rihanna's all, "Are you making fun of me, Riz?"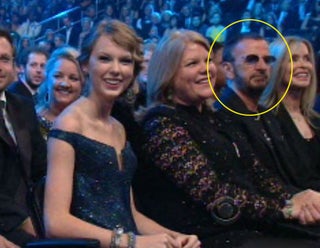 S
"Taylor who?" Ringo Starr edition.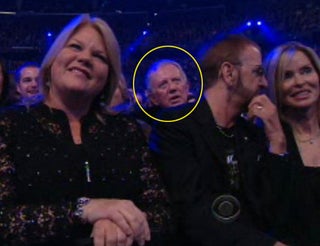 S
"Taylor who?" This guy edition.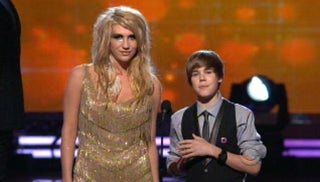 S
Both of these people look like they're cross-dressing.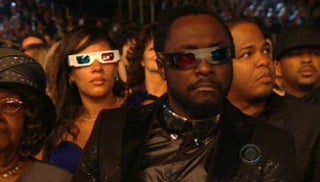 S
You'd think Will.I.Am would be psyched that he has 3-D glasses that match his outfit.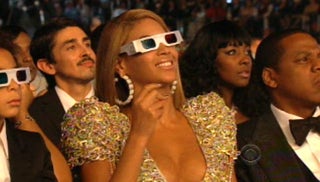 S
And you'd think Jay-Z would be less confused about what's going if he weren't too cool for school to wear his.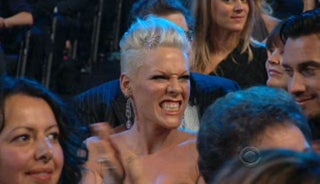 S
Pink didn't win.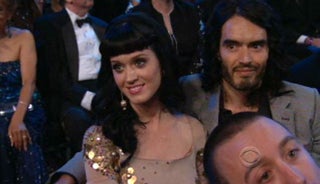 S
Someone is desperate to get on camera.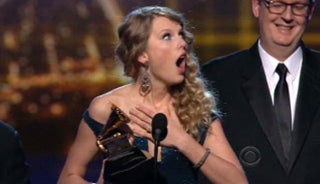 S
Yo Taylor, I'm really happy for you, Imma let you finish…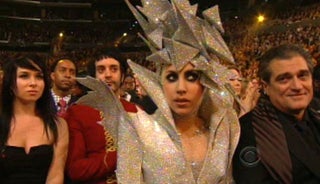 S
...but Lady Gaga had one of the best videos of all time!


Earlier: Acting & Reacting: Faces Of The Golden Globes