There was a mysterious, horrible similarity to many of last night's getups - as if a first-year costume student had outfitted all the stars for a glam-rock interpretation of Kiss of the Spider Woman: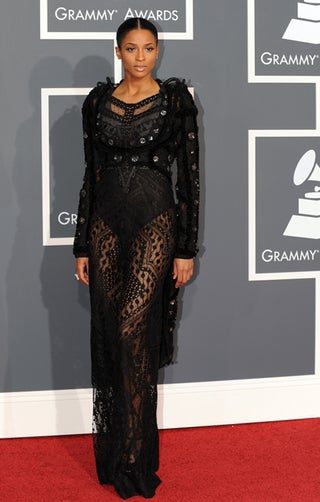 S
Ciara gets points for creativity, coverage, and lots of visually interesting texture.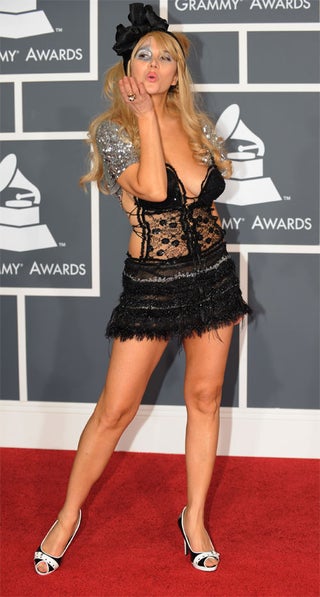 S
Nadeea, meanwhile, surely gets the prize for economy.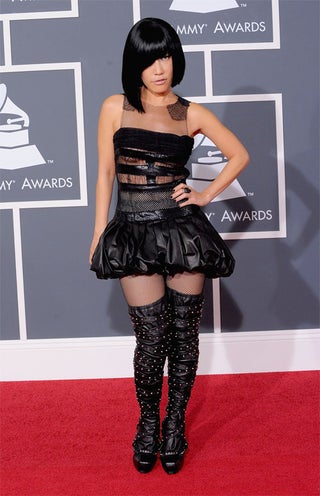 S
Sun does the delicate, feminine version of the look.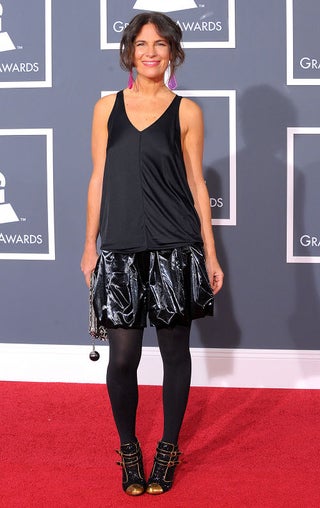 S
Socialite Roberta Armani was like, "ooh, like hers - but can you make it in bloomers?!"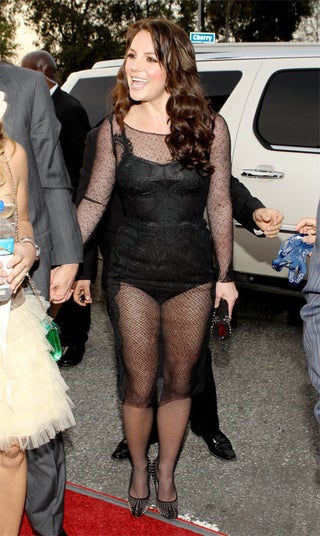 S
And then there's Britney. Britney, Britney, Britney. She's like the leader of the worst modern dance troupe in the history of the world.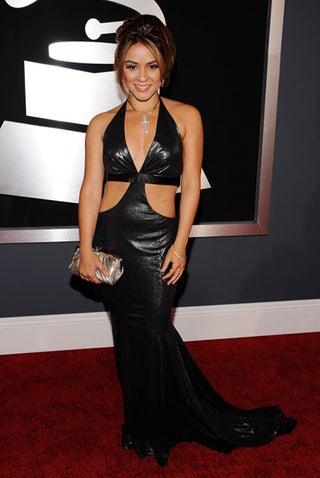 S
Myra manages to suggest the spirit of a danger ahead sign!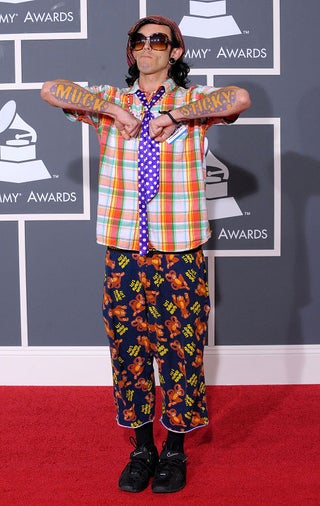 S
I never thought I'd be glad to see...well, anything about Muck Sticky's getup.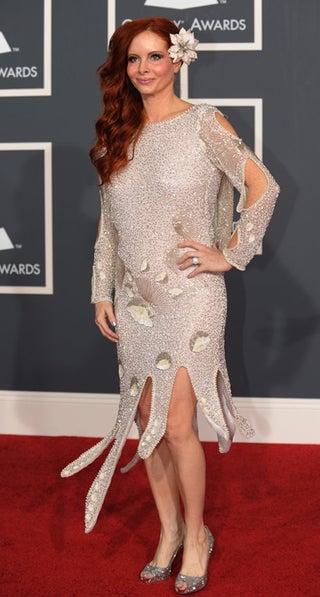 S
Or that Phoebe Price could be the most demure woman on a page.



Getty" />