At last night's Grammy Awards Salute to Icons, honoring Doug Morris, the CEO of Universal Music Group, the stars of the music world hit the red carpet in sequins and shimmer. Ahead: all the glam and glitz you can handle.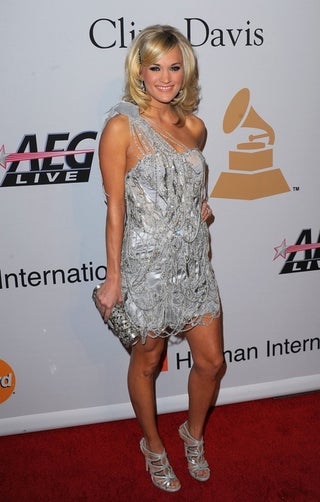 S
I know the Grammys are supposed to be super glitzy and somewhat ridiculous, but between the shoes and the bag and the accessories and the dress, Carrie Underwood's get-up is a bit overdone, no?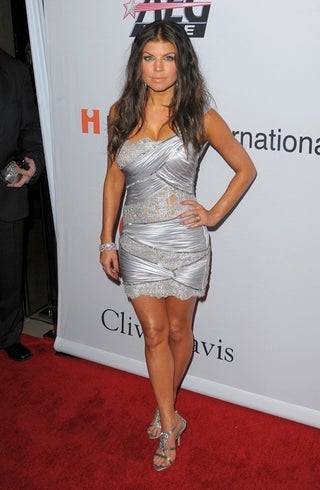 S
Fergie also went for the silver shoes and the silver dress...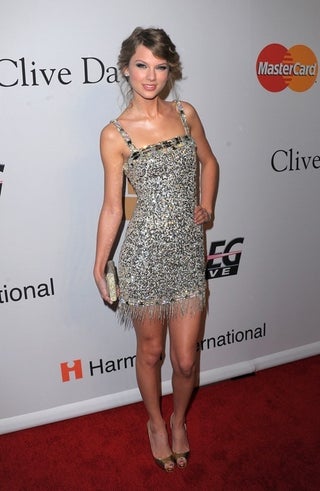 S
And Taylor Swift stuck to metallics as well, which leads me to wonder if guests were asked to stick to a certain theme or if silver is going to be the hot trend at tonight's ceremony as well.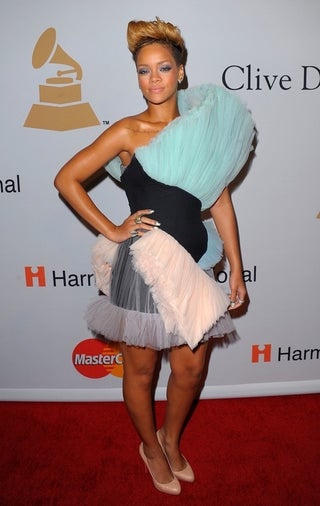 S
Rihanna continues to take risks, and though I'm sure this dress will fall squarely in the love/hate category for most, I'm not sure anyone else could wear it as well as she can.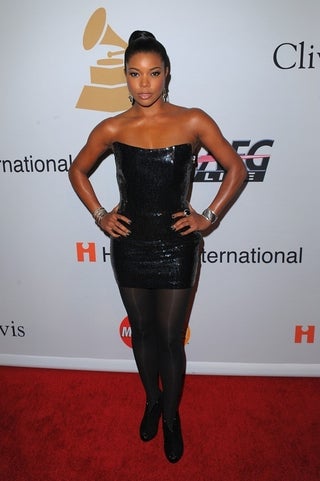 S
Gabrielle Union sticks to the shimmery, sparkly theme in this little black dress...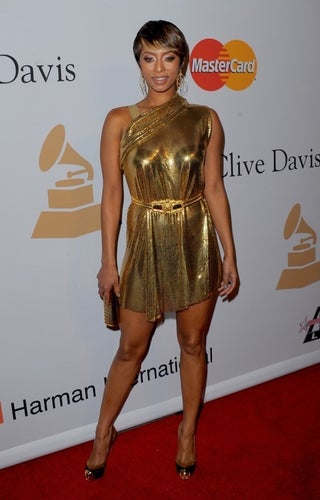 S
While Keri Hilson hits the other end of the metallics spectrum in this little gold number. I have to say, however, I can't see gold lame on anyone without thinking of Star Wars. Am I alone in this?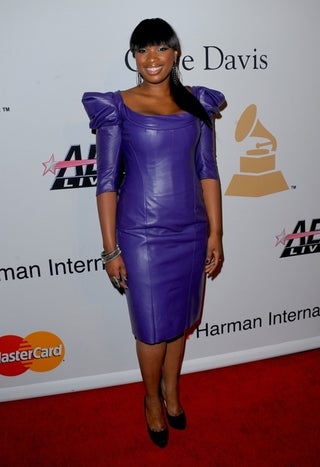 S
Jennifer Hudson is gorgeous. This dress, however, not so much. Who put her in this?! And why!?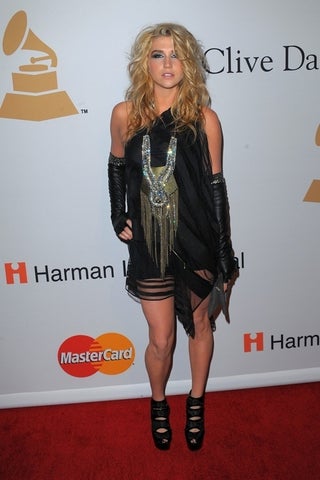 S
I'm pretty sure Ke$ha is contractually obligated to look like she just survived War of the Worlds in an evening gown. Perpetually dazed and disheveled and such.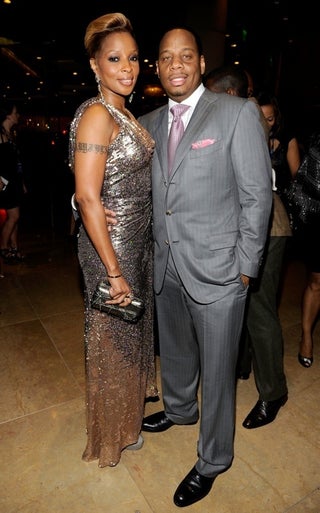 S
Mary J. Blige: also in silver shimmer.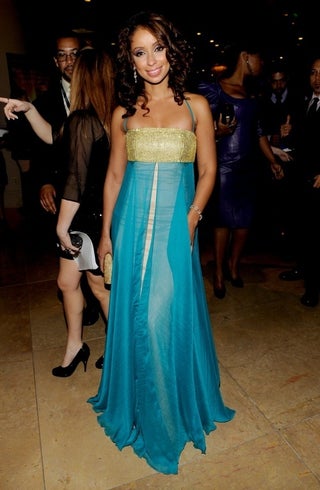 S
Mya stuck with the sparkly trend as well, though her dress stood out more than most, due to the beautiful shade of blue on the bottom.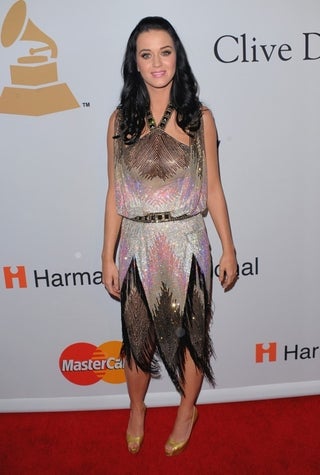 S
I think I understand the 20s-inspired look Katy Perry is going for here, but something seems kind of...off. The fit of the dress? The hair? Maybe it's because I'm so used to seeing her done up in pinup girl hair and makeup or some such? What do you guys think?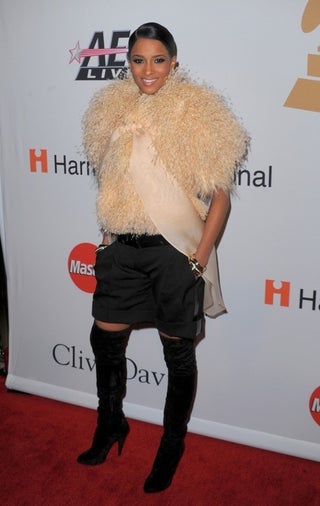 S
Ciara was one of the few people not wearing sparkles on the red carpet, though she seemingly made up for that by wearing every other trend in existence, all at the same time.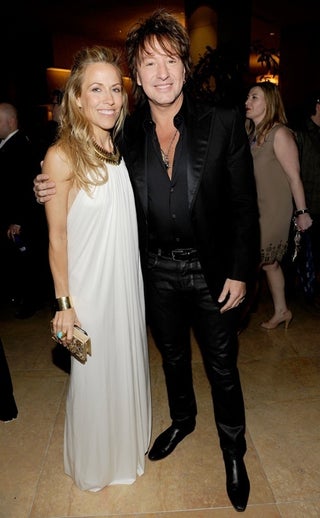 S
And Sheryl Crow, seen here with Richie Sambora, kept it simple in white.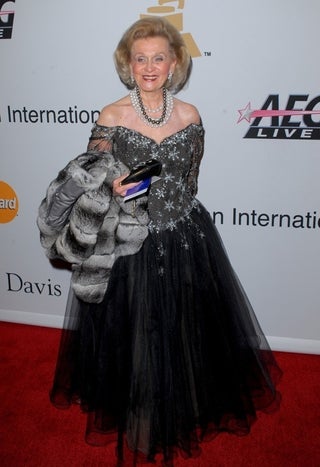 S
But in the end, glamour ruled the night, and nobody was as glam as Barbara Davis.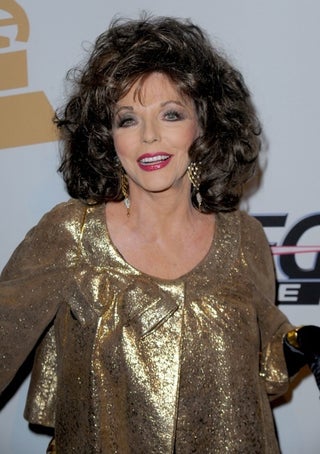 S
Well, except for Joan Collins, of course.
[All Images Via Getty.]