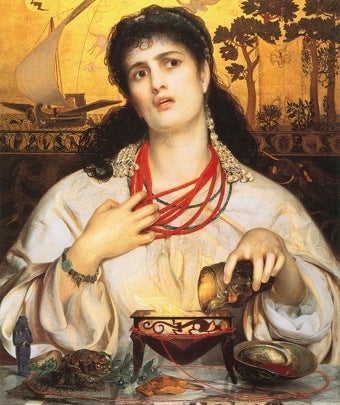 I think we can all agree that being cheated on isn't fun. But you know what else sucks? Revenge.
Lisa Hennessy and Sarah Velecky didn't know each other until they had the misfortune of dating - and falling in love with - the same man. Paul Marshall told both women that he was exclusively theirs, but when they met up to compare notes (The Sun doesn't make it clear exactly how they found out - something on Facebook?) they realized that Marshall had been doing a lot more than just cheating. He spoke with Hennessy about marriage, and dated Velecky for over a year. He also received stuffed animals from both women, which, in a particularly tacky display of cheapness, he switched and regifted.
How did Hennessy and Velecky react? By plastering his neighborhood with fliers that read: "To all you single ladies out there: Beware of this man." Although I thought it was funny when Samantha did the same thing on an episode of SATC, their "revenge" plan really kind of sucks. Yes, Marshall did a crappy and dishonest thing, but they are taking a private matter and making it very public. No one deserves to be shamed about their sex life, and that is, in essence, what they are doing. Furthermore, the scorned woman motif has got to die (are you listening, YaVaughnie Wilkins?). It grants women a certain sort of power, but one that is predicated on the actions of men, and exists only as a response to their mistreatment. Anger is justified, but we need a better way of expressing this than scheming and plotting revenge.