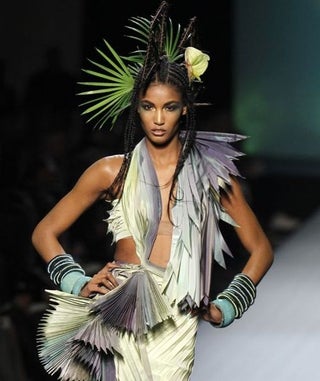 S
Jean-Paul Gaultier is the kind of designer who seemingly lives to take us all on a whirlwind global tour, with corsets, and chinoiserie, and chiffon, and cording. Come along!
What with the much-lamented closure of the house of Christian Lacroix late last year, Jean-Paul Gaultier is the only Frenchman left at the helm of a major couture house. (Dior is designed by the British John Galliano, Chanel has the German Karl Lagerfeld, Armani is Italian, as are Valentino's new co-designers, and Elie Saab is Lebanese.) But unlike his erstwhile colleague and compatriot Lacroix, Gaultier rarely sets his designing sights on his native land and its traditions.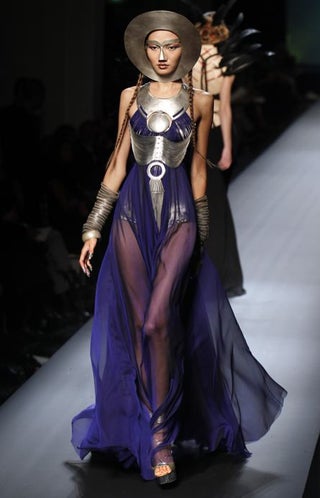 S
Do you remember that scene in The September Issue where Jean-Paul Gaultier is showing his fall '07 couture collection to Anna Wintour and Grace Coddington in his atelier, and he tells them, "Zis season, my inspeeration iz zuh princes of different nations"? I feel like that's kind of always his inspiration. (This is an observation. Not a complaint.)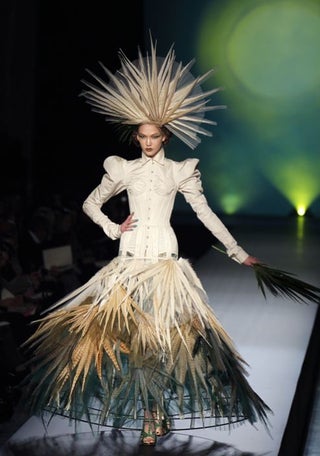 S
That and extreme corsetry.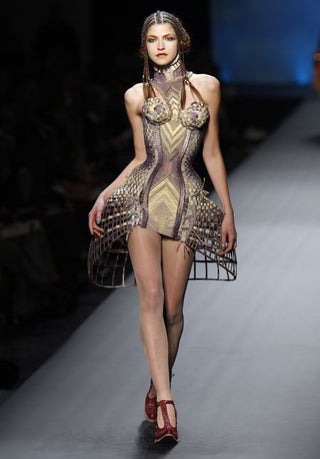 S
This jaw-dropping little number combines three of Gaultier's favorite things: basket-weaving, non-specific but recognizable references to other cultures, and corsets.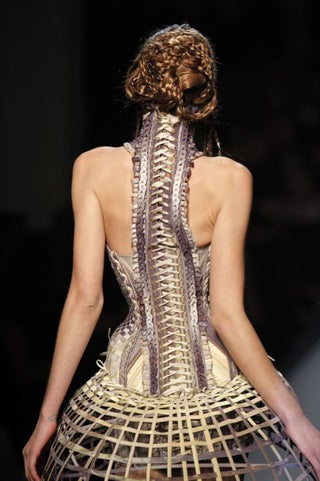 S
And it arguably even improves with the rear view.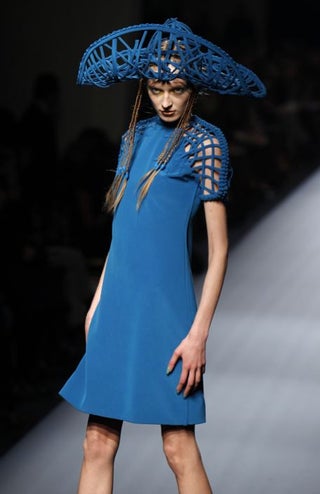 S
In other looks, the idea of boning is carried over into softer cording, which drapes itself over shoulders and around waists. I dig it.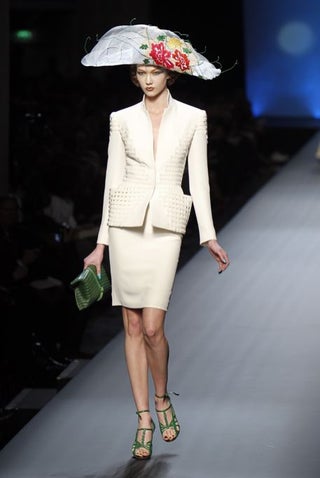 S
Notice the bag? It looks like a rolled-up banana leaf. And the sandals look like vines, too.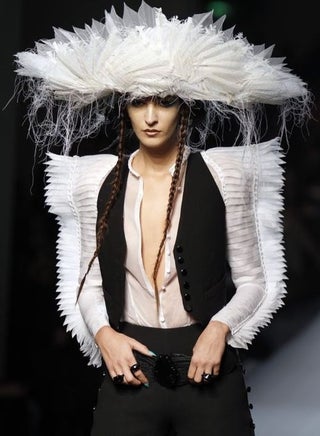 S
Gaultier himself told reporters that he was thinking of Mexico when he designed this collection. (And of the Incas. And Avatar.)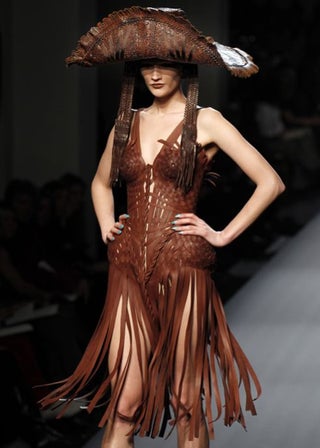 S
Which, I guess, explains the sombreros.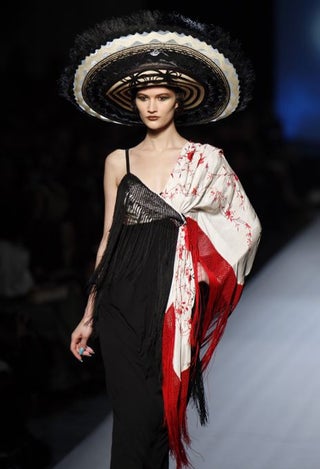 S
excuse my suddn inablit y tot ype, i was overc ome wth the need to appl ybrght tyrqhoise nail polsh RGHT NOW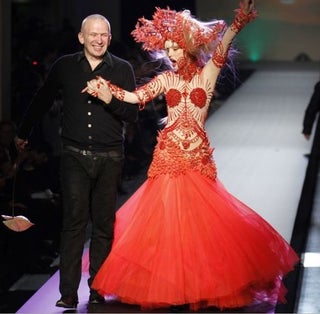 S
And with that, it was all over. Expect to see these clothes on celebrities like Rihanna, Arielle Dombasle (who stalked down the runway, singing, for this show), and Kylie Minogue; for the rest of us, there's Jean-Paul Gaultier for Target.