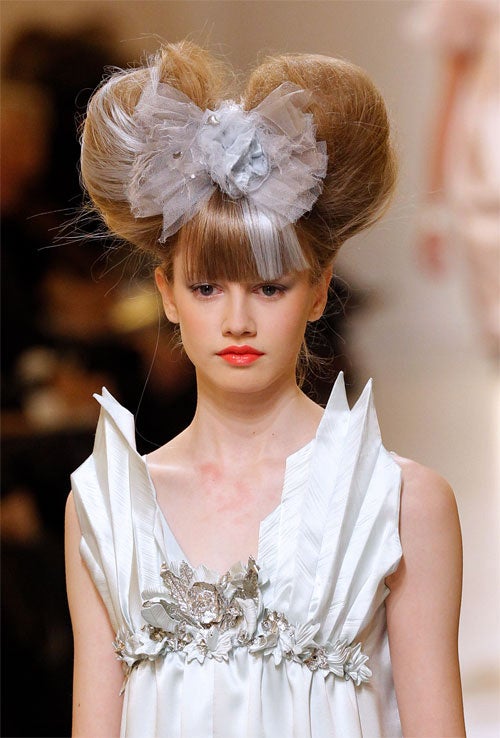 S
Karl Lagerfeld's Chanel Haute Couture show in Paris today was all about girlish charm, quiet elegance, pale hues, and dazzling lady-like ensembles topped with heavenly hairdos.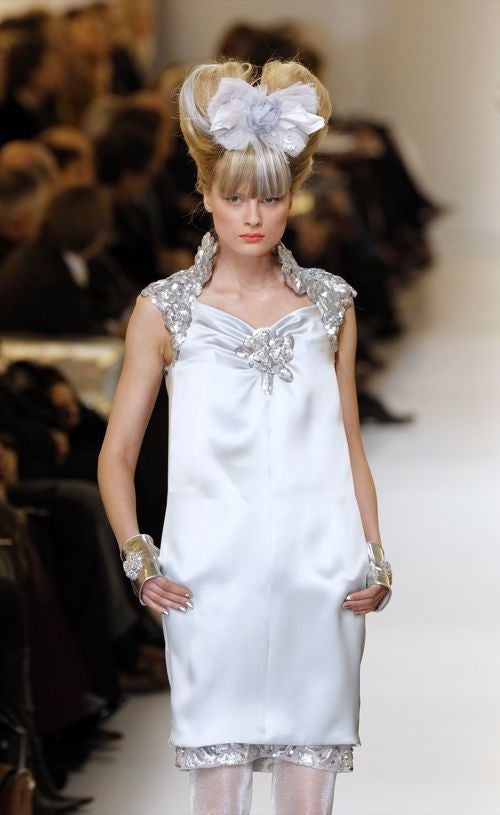 S
Did you know that a satin sack could be so gorgeous? This show was very soft, with accents of hardness; here Karl Lagerfeld uses silver gauntlets and a sharp collar to set off the almost shapeless architecture of the dress.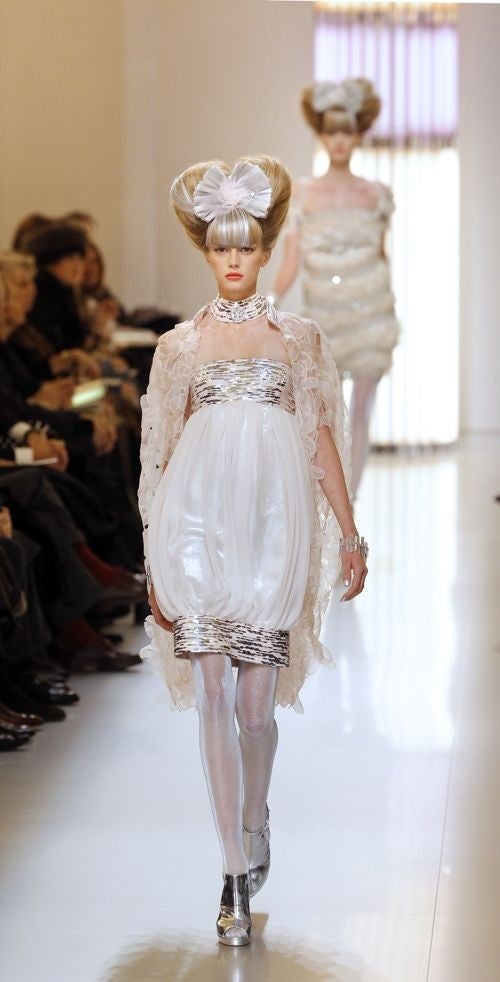 S
Arctic silver and chilly white make a dress perfect for an Ice Queen. Or her daughter, Princess Polar.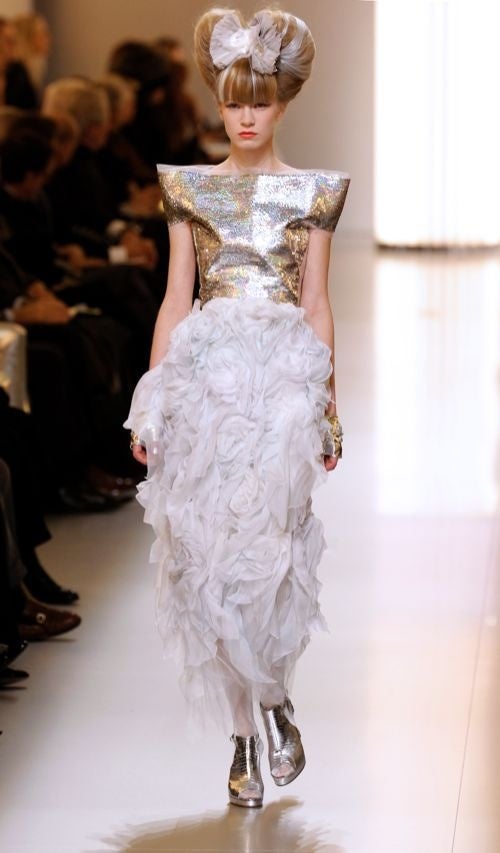 S
More hard meets soft. Disco meets ballet. Sci-fi goes to the opera. Frothy waves pounding on a stony shore. Pout not included.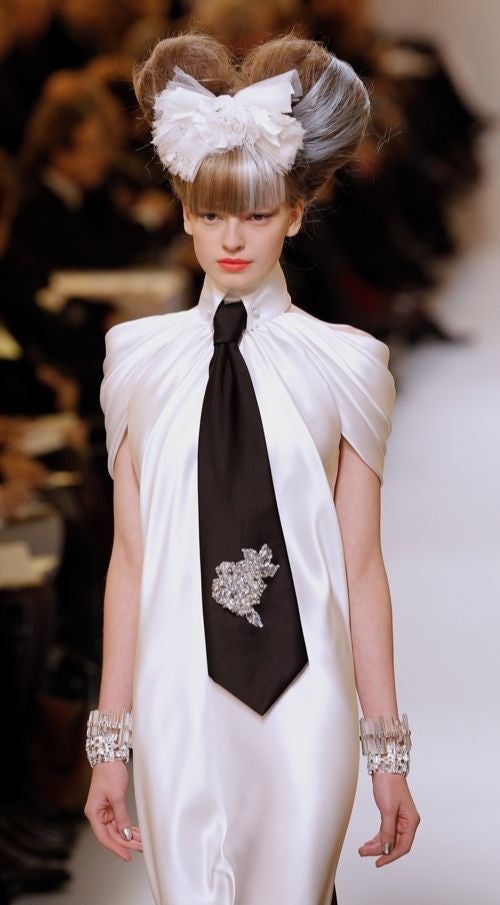 S
If she had been the White Queen instead of the Red Queen, this might have been a costume for Helena Bonham Carter in Alice In Wonderland.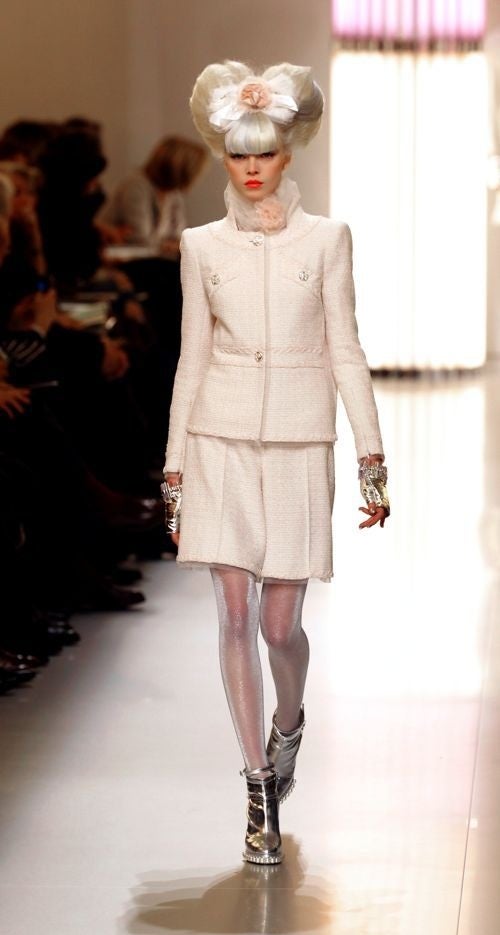 S
After lunch with "the girls," Penelope is going to try and get tickets to see Lady Gaga.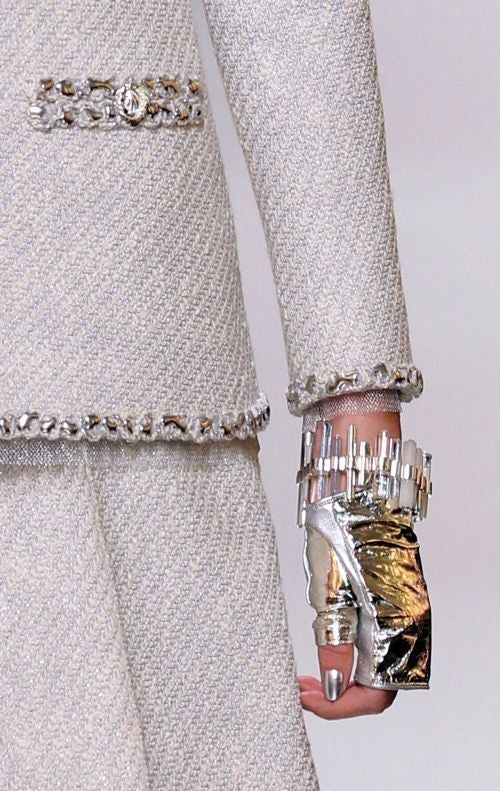 S
Lagerfeld loves gloves. The sharp silver is a nice contrast against the soft tweed. And the nails! I hope this shade is called Hubble or Space Trash.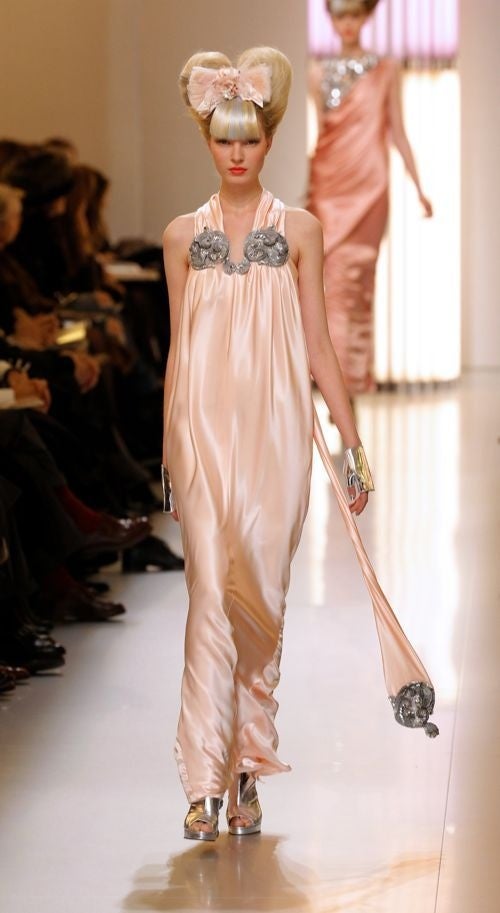 S
What to wear when you think your life is a madcap screwball comedy from the '30s about a woman who thinks she's the great-great-great-great-great (etc.) granddaughter of Madame de Pompadour.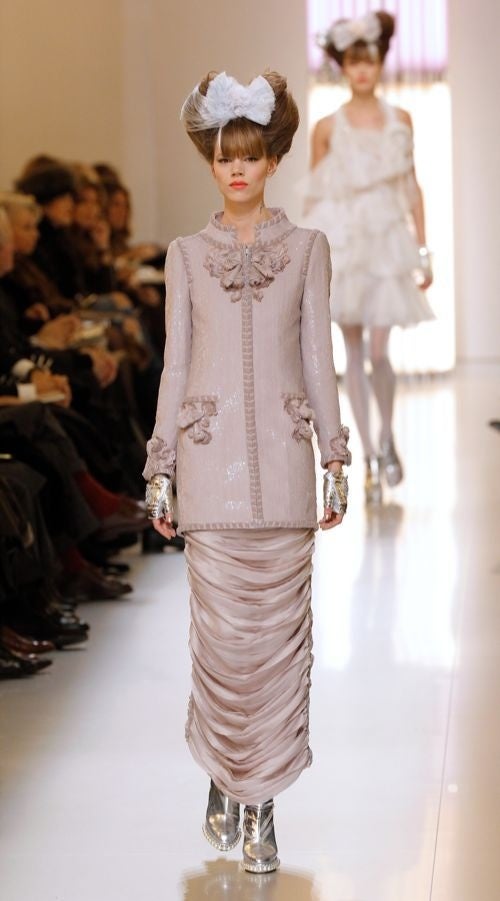 S
You could be 17 or 70, and this will still be a delightfully wacky choice for a dinner party.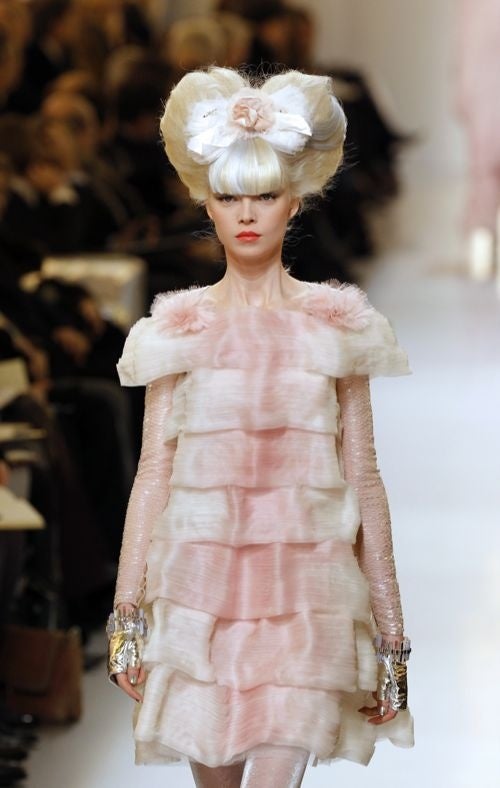 S
Part Lolita, part 1770s Paris, part cotton candy. Delicious.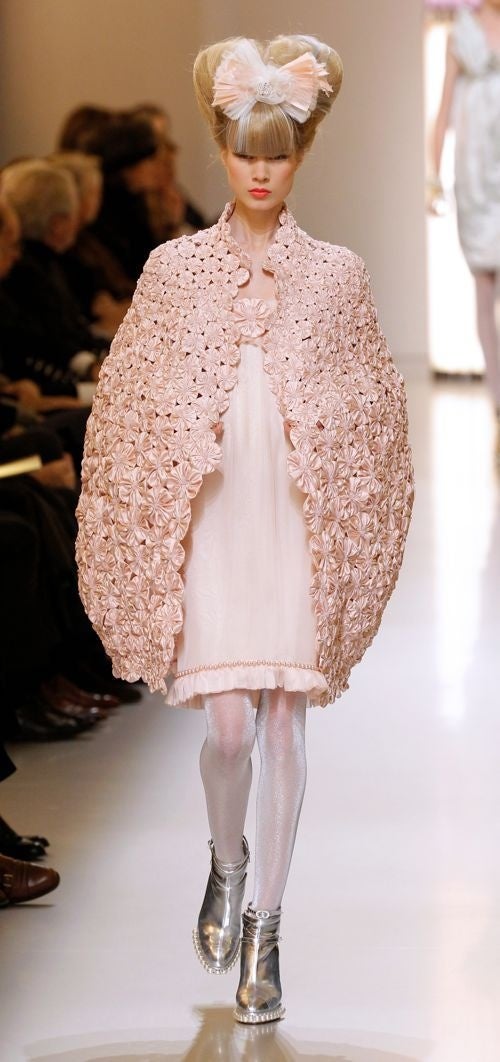 S
This would only be better if there were a bedspread and toilet seat cover to match.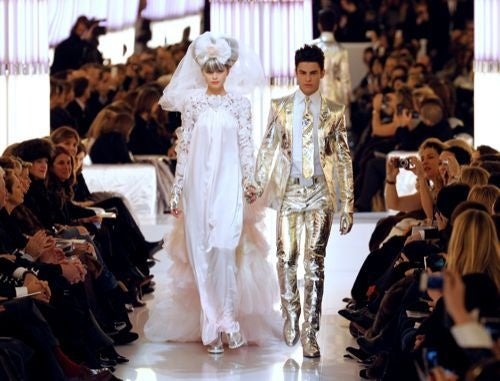 S
It's so nice to see Adam Lambert settling down. (No, this is not Adam Lambert.)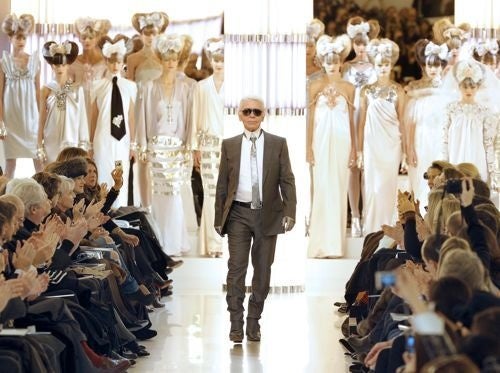 S
Kaiser Karl prepares to take a bow.
[Images via Getty.]
Earlier: Dior Haute Couture: For The Deranged Landed Gentlewoman In You
Galliano For Dior: For The Flirty, Foxy, Femme Fatale Film Star In You
Alexander McQueen: For The Futuristic Interplanetary Mutant Alien Queen In You
Balmain: For The Mad Max Rock & Roll Warrior Princess In You