Paris's Etam lingerie fashion show was hosted by supermodel Natalia Vodianova and attracted royals, stars and fashion icons. Also, bunny backpacks, weird pajamas and animal skins!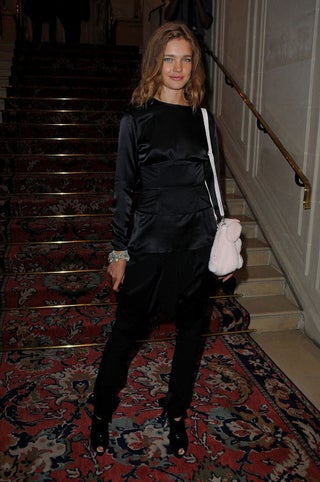 S
Natalia Vodianova designed a lingerie line for Etam. For some reason, this means she needed to wear poopy-pants and a bunny backpack.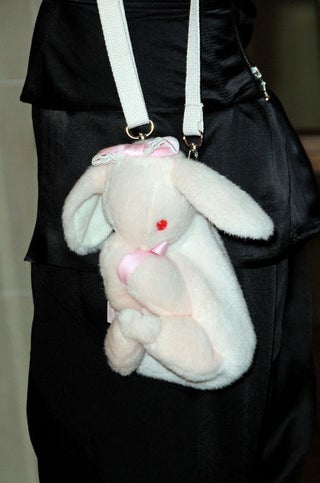 S
I was going to say, maybe her little kids love it. Then I saw the eyes.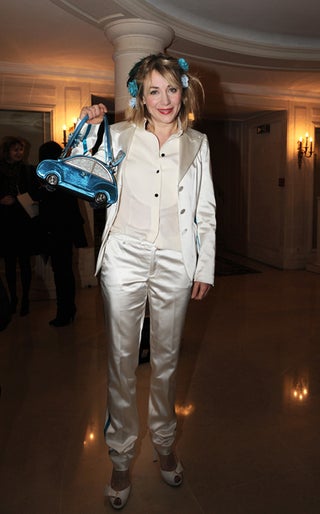 S
Or maybe in Paris they're just far ahead of us, fashion-wise. (Julie Depardieu.)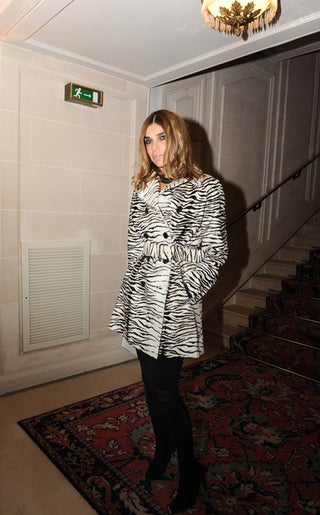 S
Let's ask Carine Roitfeld!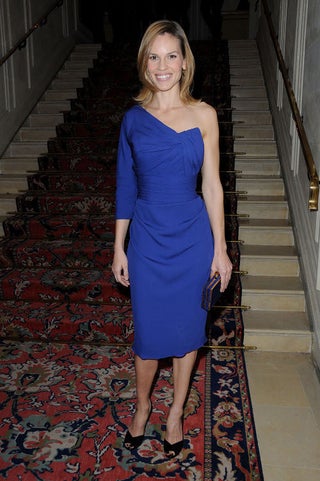 S
Hilary Swank's like, damn! I just caught up to one-armed!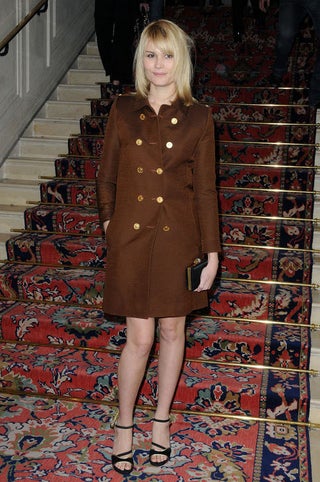 S
Marina Hands looks enviably cool.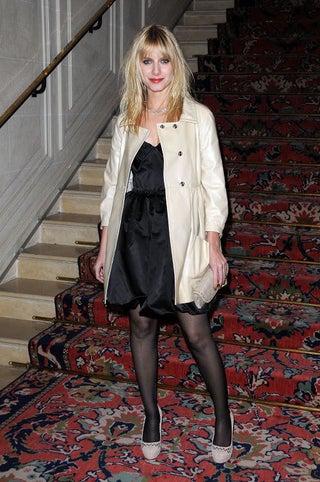 S
As does Inglourious Basterds' Melanie Laurent, although I can't tell if this is a raincoat or just really shiny.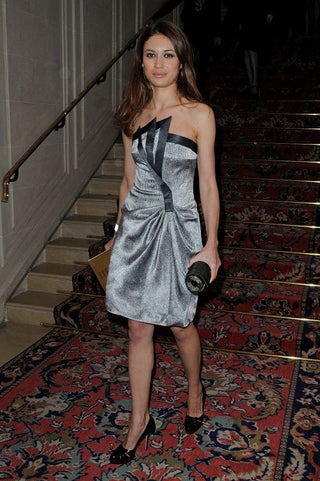 S
Olga Kurylenko dressed up for the occasion, may be carrying a tiny yoga mat.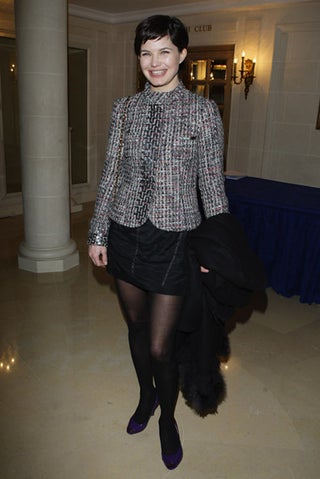 S
Delphine Chaneac does a twist on classic Parisian tweeds.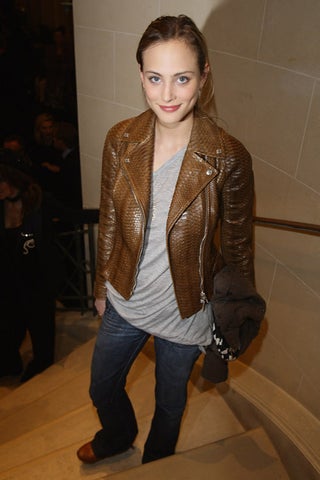 S
Nora Arnezeder apparently hit Jurassic Park for her jacket. Which will not end well.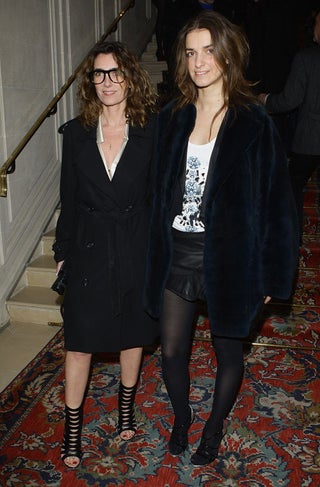 S
Johanna Preiss and Mlle Agnes demonstrate the special French alchemy that can make the obviously ludicrous mysteriously chic.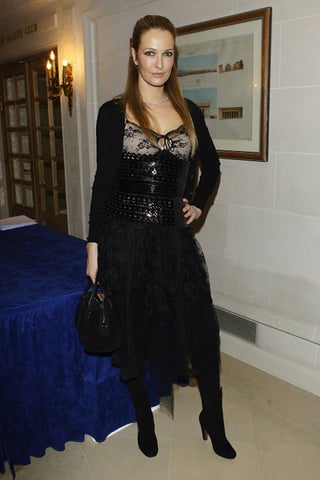 S
Karen Mulder's ludicrous duds just look ludicrous.



S
Prior to seeing Marie Gillain, I would have thought that matching lipstick to shoes was a dubious scheme.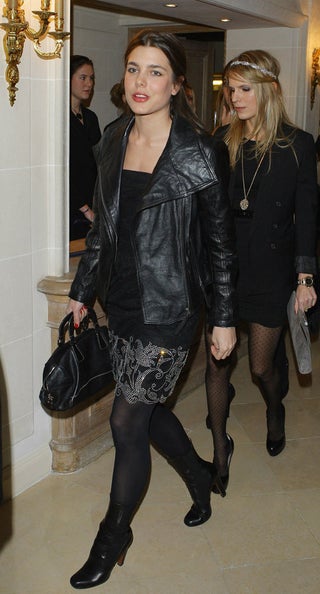 S
Charlotte Casiraghi is a royal and the granddaughter of Princess Grace. We hold her to an unusually high standard.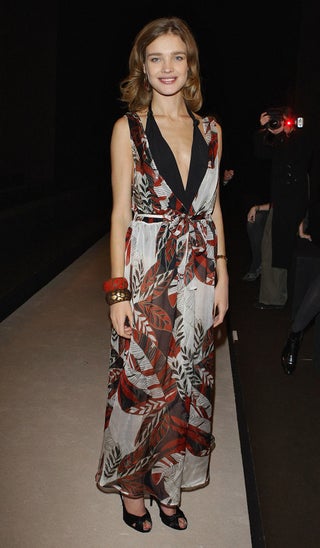 S
Later, Natalia changed into this Mrs. Roper special.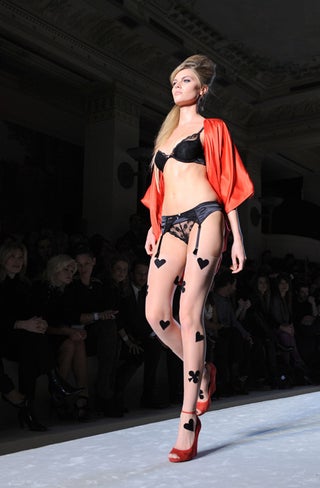 S
One of the getups.


[Images via Getty]