Come with me across the pond to the National Television Awards held at London's O2 Arena, where Big Brother contestants, EastEnders actors and, of course, Jordan roam. Their plumage? Gaudy.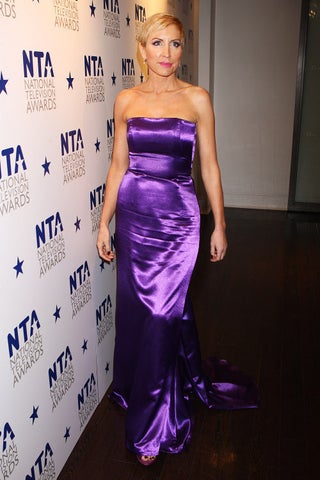 S
Heather Mills continues the unfortunate trend of Maleficent purple.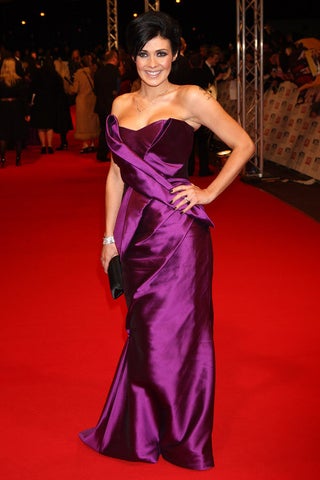 S
Kym Marsh is another fan.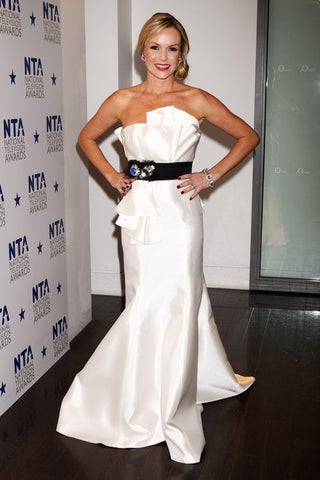 S
How are you guys feeling about this paper-bridal department, as modeled by Kate Hudson at the Golden Globes, and here by Amanda Holden? Coldly girlish, no? I just made that up.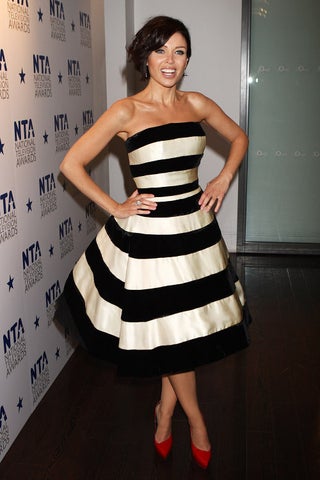 S
Does Danni Minogue not feel like black and white and red all over skews a tad Minnie Mouse? Not that there's anything wrong with that.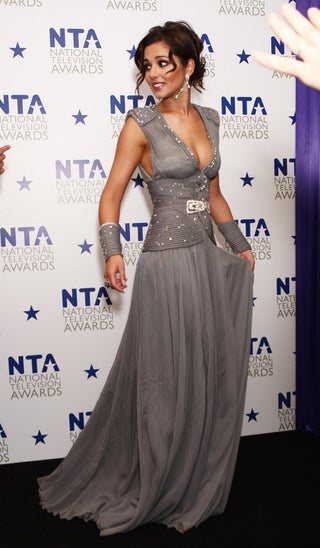 S
Cheryl Cole, Warrior Princess (but in romantic mode.)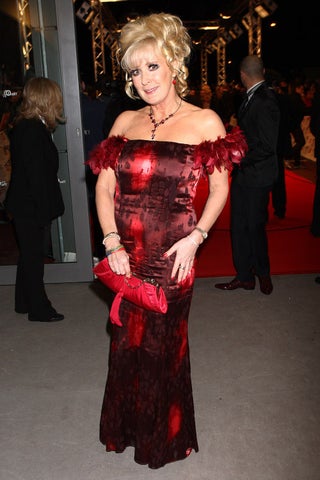 S
Not enough people just dress like saloon madams these days outside of those old-timey photo studios at tourist spots. Beverley Callard is setting out to change that!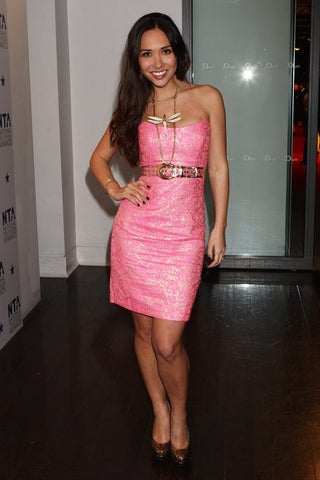 S
Myleene Klass, meanwhile, has an immense dragon-fly around her neck. Just sayin'.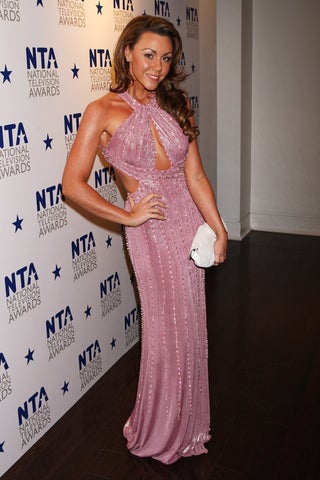 S
Michelle Heaton - "pop singer, television personality, and sometime glamour model" - seems to have different wardrobe requirements as a professional slash/slash. Specifically, slashes.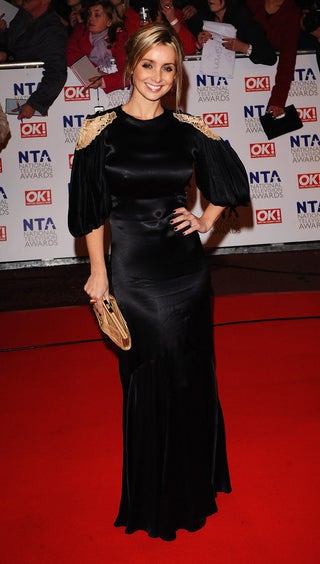 S
Louise Redknapp's epaulets were one of the major events of the evening.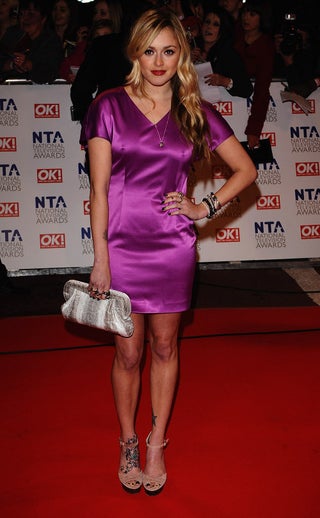 S
As one of you pointed out yesterday, silk charmeuse, while often lovely in person, invariably looks tawdry in pix. And yet, celebs know they'll be on camera, so shouldn't that factor into their decision? Fearne Cotton makes me ponder this anew.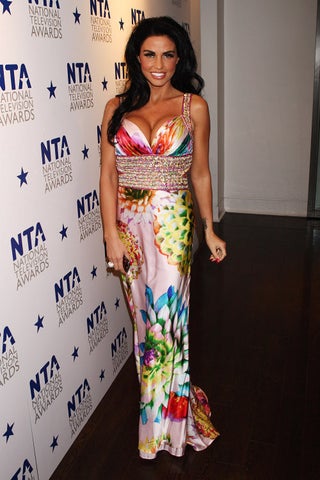 S
Here's one thing you gotta say for Katie Price: she's one of the few people in the world who wouldn't be totally worn by this monstrous-scaled floral.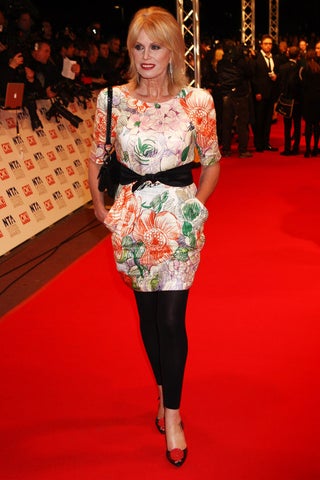 S
Joanna Lumley is one of the others.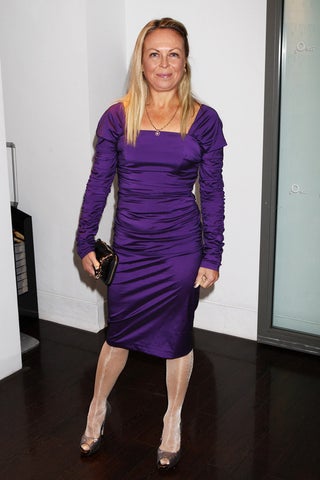 S
Jane Torvil's frock and shiny hoisery are how heroines of Judith McNaught romance novels always seem to dress.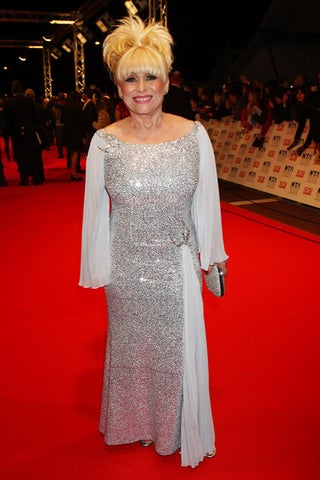 S
Barbara Windsor is dressed kind of like the demented fairy godmother we all secretly want, the kind who's not averse to a cocktail because it's always five somewhere in the world.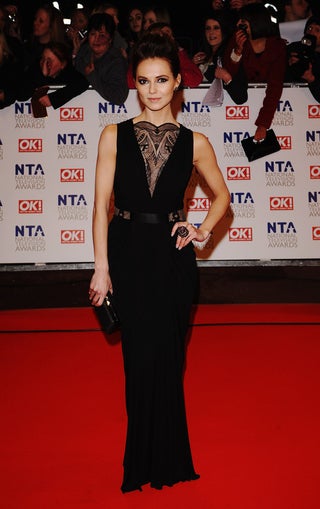 S
I'm not normally nuts about the openwork-vee, but EastEnders actress Kara Tointon is really working it!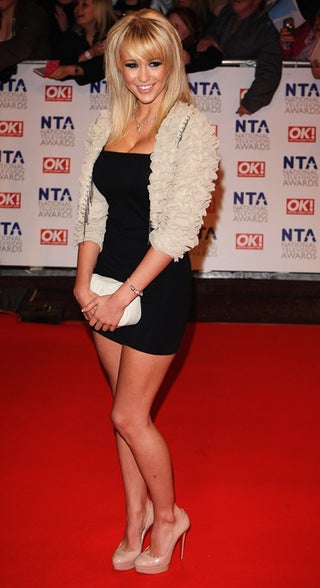 S
Big Brother contestant Sophie Read, in what is apparently a Reddi-Whip jacket.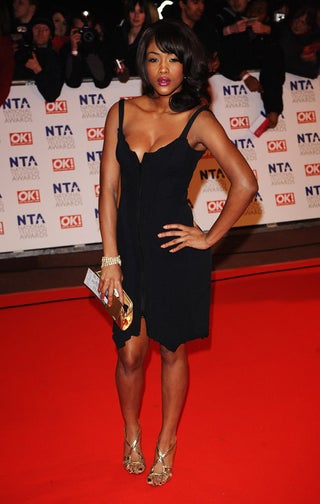 S
Tiana Benjamin's sexyface is completely out of control.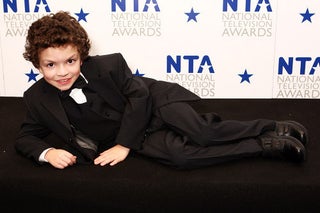 S
And this is weird.


[Images via Getty]