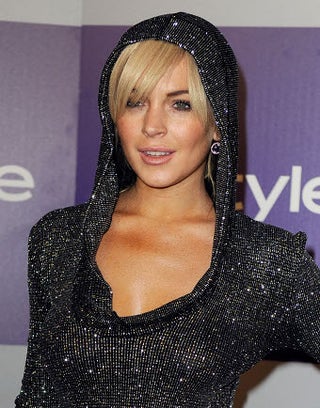 S
The fun didn't stop on the red carpet! And by "fun" I mean stars in grotesque outfits. At the Weinstein Co. and Warner Bros./InStyle GG parties, the sartorial awfulness didn't stop until the break of dawn.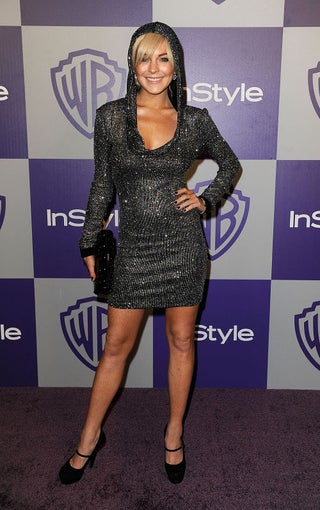 S
LiLo can't, apparently, get a decade-old Kylie Minogue video out of her head.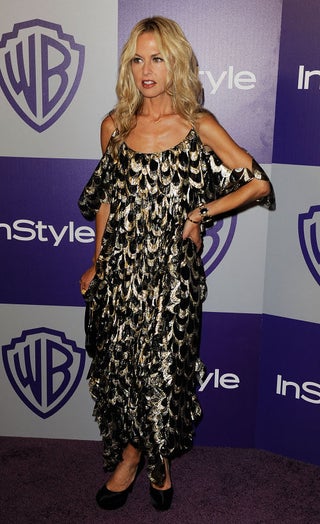 S
Rachel Zoe has killed a phoenix! I repeat, Rachel Zoe has killed a phoenix! Alert PETA!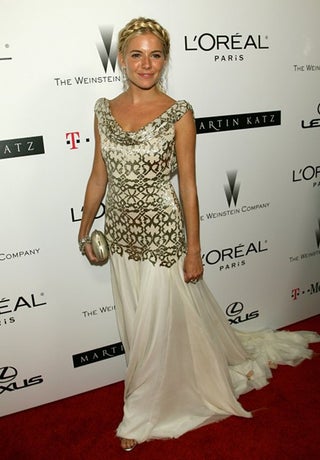 S
Sienna Miller goes for Old Norse warrior. Marchesa, so one imagines she was greeted with open arms at the Weinstein party.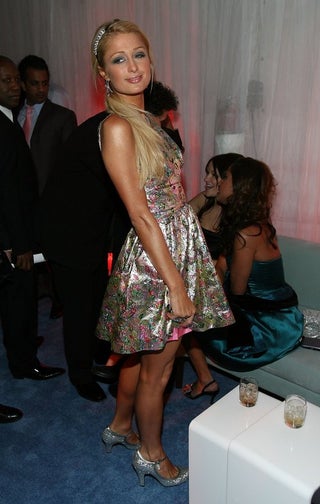 S
Paris Hilton, characteristically dignified and restrained.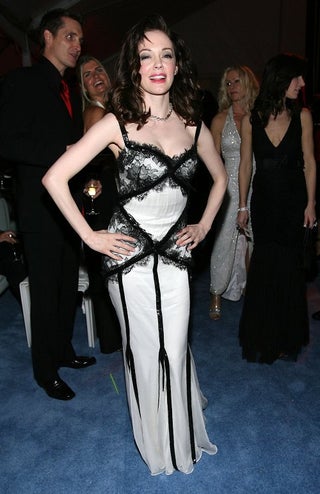 S
Rose McGowan's trompe l'oeil garter belt is what some call "witty," and others "tacky."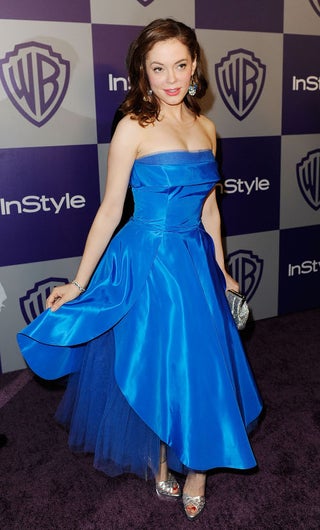 S
Later, she apparently popped into Jessica McClintock for a quick costume change for InStyle's do!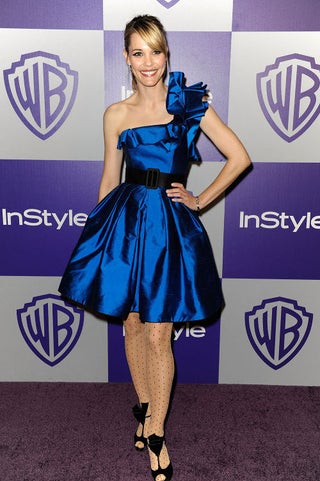 S
Leslie Bibb went with her.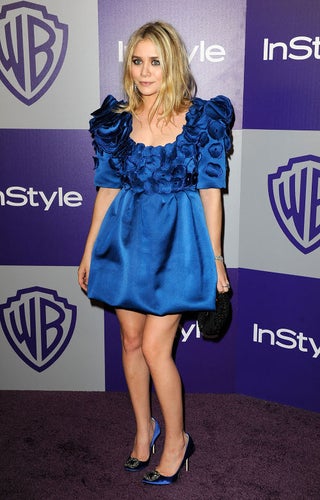 S
As to Ashley Olsen: I know there's something very conceptual going on here, but...doesn't it look like the prom dress Drew Barrymore wears in Never Been Kissed when the asshole pretends he's taking her to the prom but instead humiliates her?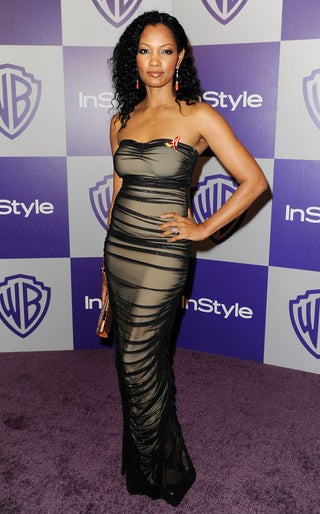 S
Garcelle Beauvais, in the inexplicably ever-popular "is she naked" shadow layer look.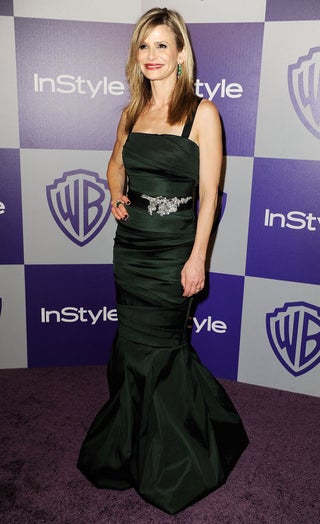 S
Kyra Sedgwick may be skewing a tad Charleston Christmas Gala, but hey - method acting!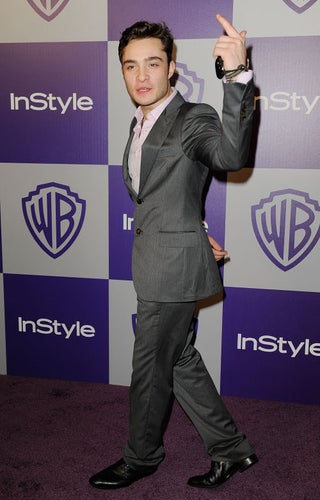 S
He's Chuck Bass Ed Westwick.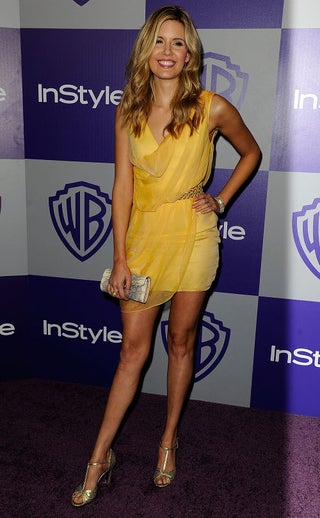 S
Maggie Grace, in the evening's sunniest, prettiest mini.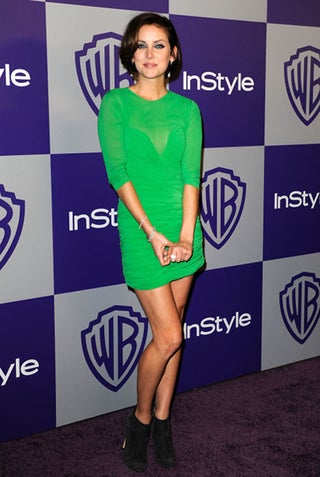 S
Jessica Stroup, meanwhile, wore the loudest and most 90s!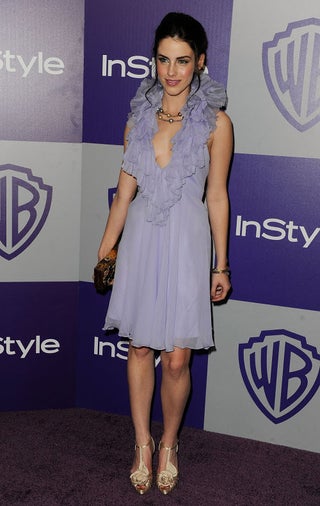 S
If liking Jessica Lowndes' bizarre steel magnolia is wrong, I don't wanna be right.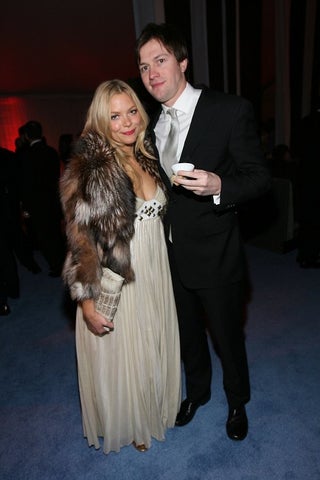 S
Is it just me, or is Jaime King looking a little Veruca Salt at the Weinsteins'?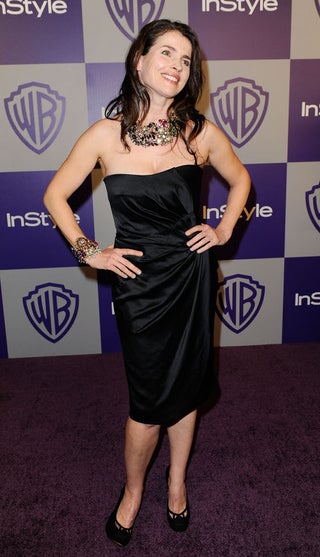 S
Julia Ormond: classic elegance and peculiar shoes.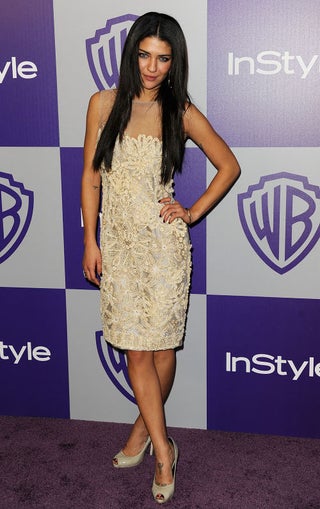 S
Jessica Szohr rocks the evening's curious bridal trend.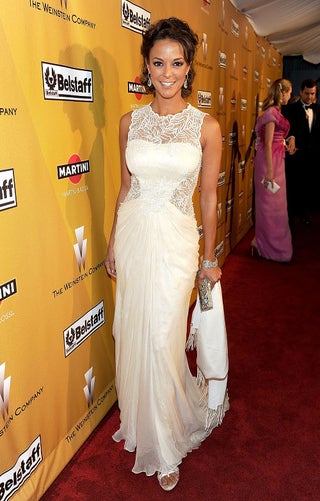 S
As did Eva La Rue. And then some.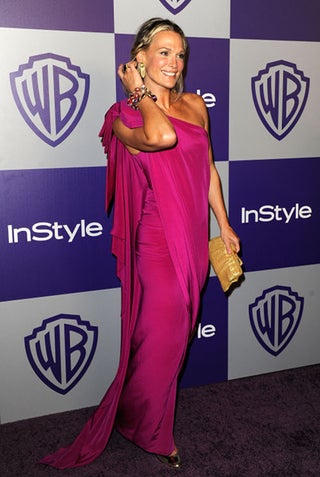 S
Molly Sims can be your bridesmaid! (Unless, of course, you want blue. In which case, contact Bibb, McGowan and Olsen.)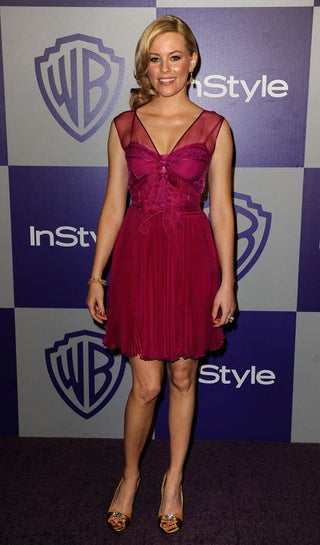 S
It's like the bride just gave them a palette, and Elizabeth Banks chose this cute frock and then showed up and had to say to Molly Sims, but yours is really pretty too!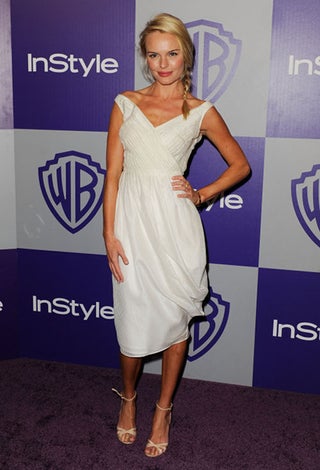 S
If you wanna get married at a red carpet awards ceremony, says Kate Bosworth, this is how it's done.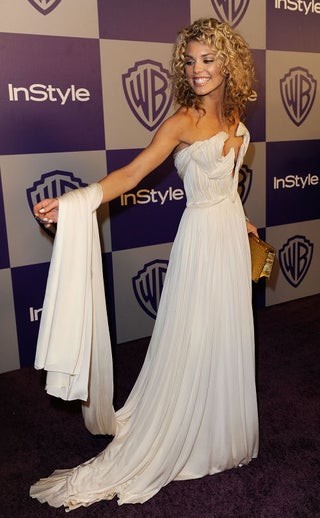 S
Oh, and if you want to have a shadow puppet show on your breasts? AnnaLynne McCord's got that.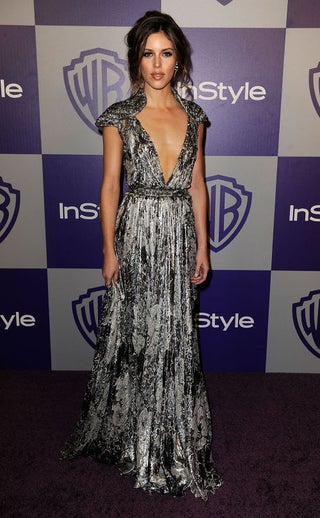 S
I know next to nothing about Kayla Ewell. But I love her getup.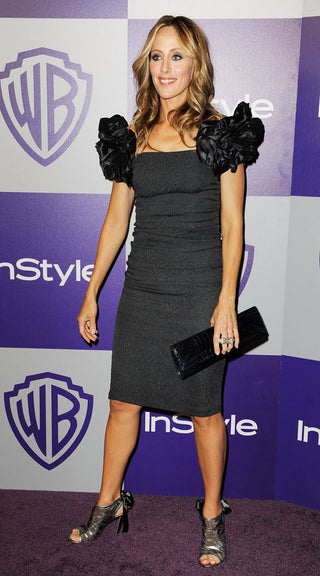 S
Is there a method to Kim Raver's madness? Does she know something we don't, about flood possibilities, water levels, and the need for flotation devices? Possibly.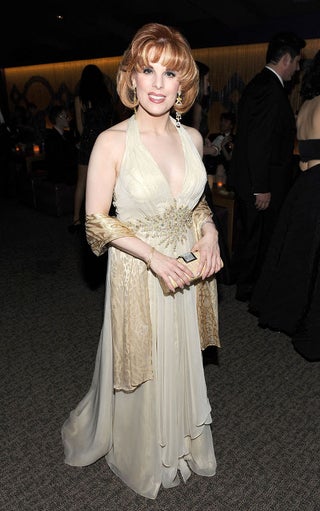 S
Oh. Look. It's the ubiquitous Kat Kramer.



Getty" />