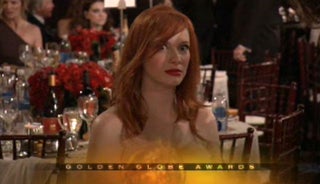 S
Last night's 67th Annual Golden Globes saw laughs, tears, surprises, disappointments, and lots of drinking. In this gallery, we compile how these moments played out among stars.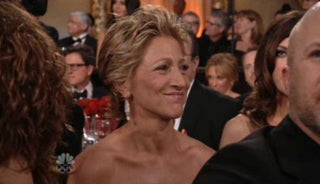 S
Edie Falco's reaction to Sofía Vergara pronouncing her name "Eddie."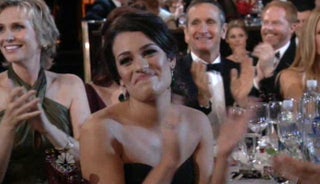 S
That girl from Glee got all musical-theater-y about her loss.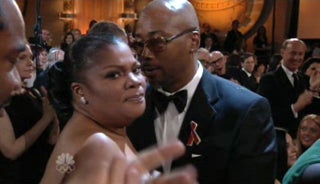 S
Mo'Nique wants that fucking camera out of her face right now.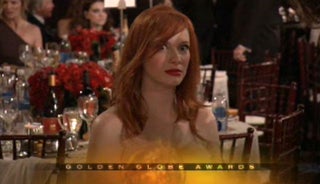 S
Mad Men's Christina Hendricks was sharing a private moment with someone at her table when she realized the camera was on her.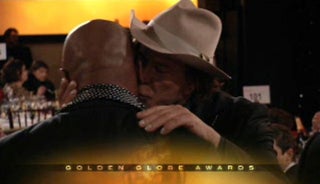 S
The Wrestler (Mickey Rourke) kissed The Boxer (Mike Tyson.)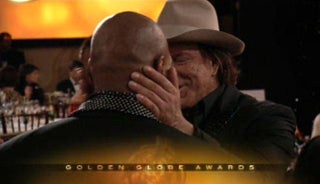 S
And then he lovingly cradled his face in his manicured hands.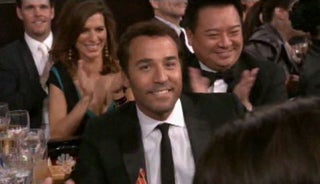 S
Mercury poisoning.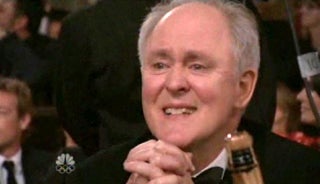 S
It was much more evident in HD, but John Lithgow had tears streaming down his face when Michael C. Hall won for Dexter.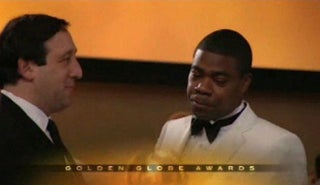 S
Do you think this guy reminded Tracy Morgan about consequences of having too good of a time, and alcohol-monitoring bracelets?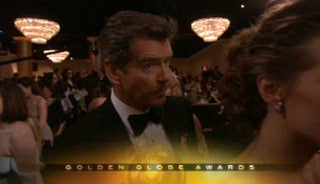 S
During a commercial break, Pierce Brosnan was trying to make his way through the crowd and got annoyed when Colin Farrell and his girlfriend wouldn't get out of the way.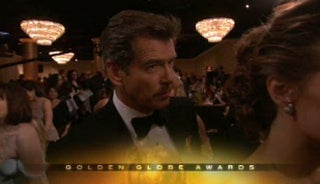 S
He was pissed.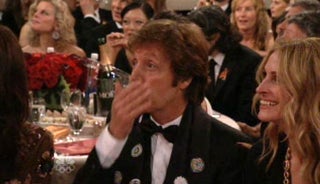 S
Paul McCartney was a little taken aback when Ricky Gervais made a joke about his divorce settlement with Heather Mills.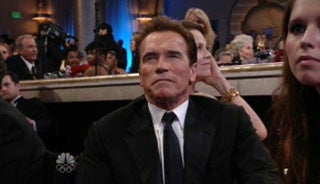 S
Despite the fact that—a possibly constipated—Arnold is Austrian, the camera focused on him during the acceptance speech for Best Foreign Film (which was German).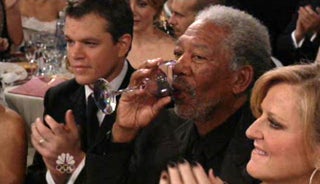 S
Morgan Freeman did not give a shit about Kevin Bacon's role in some TV movie he never watched.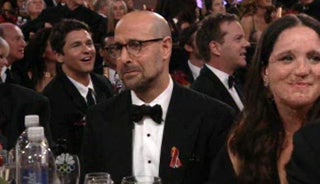 S
Stanley Tucci felt bad about a joke made at Alec Baldwin's expense.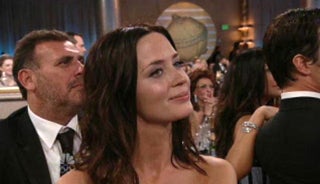 S
Emily Blunt's "I lost to fucking Sandra Bullock?" face.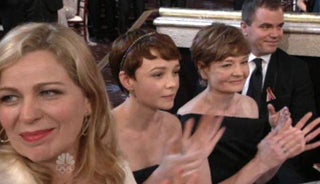 S
Carey Mulligan gets An Education in losing gracefully.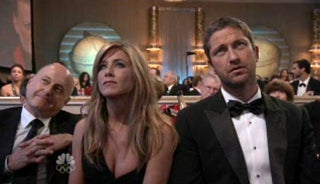 S
Gerard Butler is a mouth breather, easily bored, and thoroughly confused.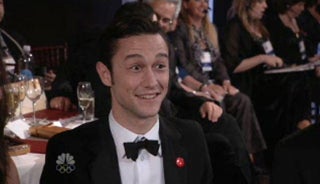 S
Joseph Gordon-Levitt is as shocked as the rest of us that he was nominated for Best Actor.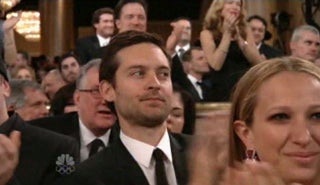 S
For someone who's supposed to be a good actor, Tobey Maguire sure sucks butt at pretending he's not pissed that he lost Best Actor to a pothead like Jeff Bridges.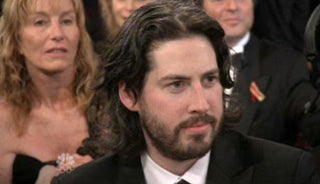 S
You'd think Jason Reitman would be happy that he won for Best Screenplay, but he seems disappointed that he lost for Best Director.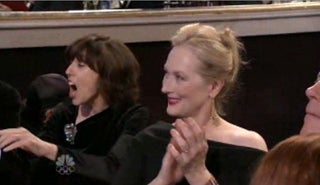 S
But Nora Ephron took her loss the hardest. She was shocked and appalled that The Hangover beat out Julie & Julia.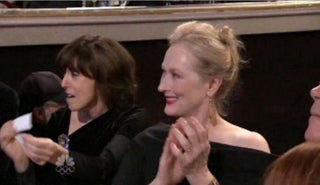 S
She ripped up her acceptance speech.